DARKZEN
DRAGON
METAL ANGELS
​
ROCK/METAL ON LINE
Model, hair & make-up: La Esmeralda
Photo: Heiner Seemann / GrautonStudio
Dress: Steampunk Decadence & Madame Mécanique
Earrings: Pinkabsinthe
Model Official of Darkzen Dragon On Line
La Esmeralda German Model
Krista Shipperbottom
The Interview!
From Toronto, Canadá!
By Darkzen
26/04/2020
Official Bio
We are Lutharo, a powerhouse of a band established in Hamilton! With a unique and diverse sound we are a band that possesses qualities for all audiences. Loaded with catchy riffs, blazing solos and vocals ranging from vicious growls to cleans that will send a chill down your spine. Dominating the stage with an enormous presence, we are a band that will leave you wanting more. Don't believe us? Come and see for yourself.
Hi Krista! Pleasure! Thank you for this opportunity.
Krista:
Hello! Thank you for having me!
How are you in this Quarantine?
Krista:
During the quarantine I have been doing surprisingly very good for not being able to play live shows... so far at least. As of right now we are still able to practice as a band at a safe distance from each other and have been doing so quite often. This has allowed us to write almost a full new album already! Even though everything has sort of been put to a halt we have not stopped working which is keeping us all sane in these tough times
Tell us about your musical and vocal career! Do you have a vocal coach?
Krista:
As far as my vocal career goes, Lutharo is the first and only band I have ever sung in and I was completely self taught up until this year when I took a few lessons with Melissa Cross to get me through some rough patches I was having. She is absolutely amazing by the way and If you are thinking of taking lessons I highly recommend her!
Darkzen:
The great Master! Melissa! A big greeting!
Your biggest musical influences are?
Krista:
The amount of musical influences I have are never ending. I am constantly coming across bands/ artists that inspire me on a regular basis. So for the sake of space in this interview I will only name a few. Megadeth, Black Sabbath, Arch Enemy, Unleash the Archers, Beth Hart, Jinjer, Parasite Inc, Judas Priest and so many more!
Your biggest vocal influences are?
Krista:
My biggest vocal influence in metal, I would hands down say Angela Gossow. She gave me the guts to learn how to scream and still carries a huge impact on my vocals to this day.
Your Lutharo band already has a long history, I think your country Canadá has a lot of potential in this musical genre, what do you think if I tell you that Vicky Psarakis (She is American but from the Canadian band The Agonist), Alissa White and Krista Shipperbottom are impressive voices!
Krista:
Thank you that is a huge compliment! I feel like Canada can get a little underestimated sometimes when it comes to music but truth be told there are so many amazing Canadian artists out there!
The guttural and clean vocal style is somewhat difficult due to the changes in range and scale of her voice, I think if there was a collaboration such as Vicky, Alissa, Angela, Lena from Infected Rain, Mara, Tatiana from Jinjer and you, It would be amazing or what do you think? What do you think of this style of singing that is on the rise?
Krista:
You are 100% correct when you say this style of vocal is not easy, it takes constant practice, stamina and patience. I look up to all of the ladies listed above because I know first hand how hard they are working mentally and physically to sing both styles with such ease. Doing a collaboration with any one of them would be an honour.
What has been your experience during these years within the band?
Krista:
My experience over the years with Lutharo has been filled with a lot of blood sweat and tears. We are a very hard working band and every time we hit a new milestone it is extremely rewarding. I can't imagine my life any other way.
Why hasn't the Lutharo band released a full-length album?
Krista:
We haven't released a full length yet because the timing just hasn't been right. However there may be a full length album in the making as we speak..
Tell us about the production and lyrics of your single Wings of Agony from this year 2020, It has excellent power! force and overflowing energy! Did you write the lyrics?
Krista:
The lyrics I have written for the song "Wings of Agony" are extremely emotional and personal to me. Throughout the process of writing them I was going through so many ups and downs in my life which I believe reflects the over all mood of this song quite well. "Wings of agony" is a song about someone trying to pursue their passion but having to fight through all of the obstacles on their journey even if it almost kills them because the thought of not succeeding would kill them more. The "wings" symbolizing the strength and freedom that your passion brings to your life and "agony" being the suffering you're put through in the process. Over all this song is one hell of a rollercoaster ride!
It would be perfect if you released another video of some other song from your new single, what would it be?
Krista:
We do plan on releasing another music video for a song off of the "Wings of Agony" album but that is a secret for now.
I know you like Melodic Death, but why not sing Death or Black with Lutharo band?
Krista:
I am a fan of both Death Metal and Black Metal but I cannot imagine constricting myself to only one genre. I like to take elements however of Death Metal and Black metal vocals and use them when they are suitable in a song. Also I am a sucker for a good hook!
What do you recommend to your fans about what we can expect later from the Lutharo band?
Krista:
From Lutharo you can finally expect a full album and hopefully lots of touring in the near future!
After this quarantine is over, what will be your plans? Do you think that you could have a concert online through some social network if this continues?
​
Krista:
After the quarantine is over we are hoping to play as many live shows as we can. We are missing the stage soooo very much and can't wait to get back to it. As for any online concerts, I would say if there is a high demand for it we definitely won't turn it down.
Anything else you would like to tell us or share with us and your audience?
Krista:
My last words for anyone reading this interview are to always believe in yourself and when you have a dream go for it! I can tell you it won't be easy but it will be so rewarding.
Thank you very much for your time for this interview for Darkzen Dragón Metal Angels!
Krista:
Thank you so much for having me, it has been a pleasure! :)
Info
https://lutharoband.bandcamp.com/releases
https://www.facebook.com/Lutharoband/
https://www.instagram.com/lutharoband/
https://soundcloud.com/lutharo-band
https://twitter.com/Lutharoband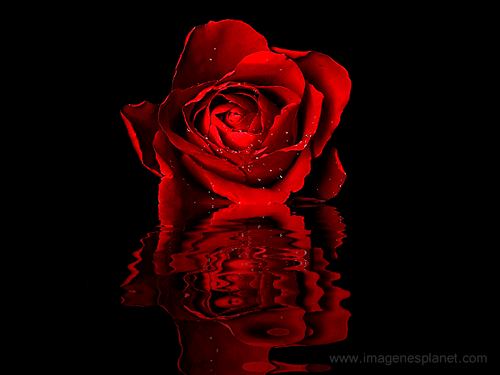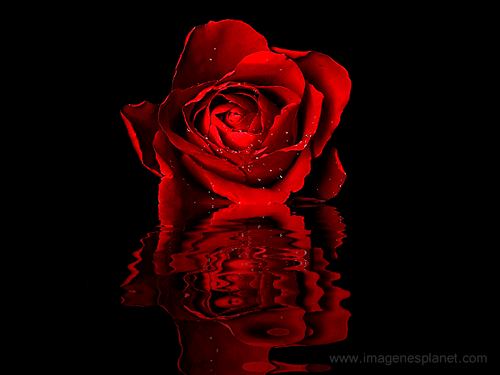 Krista Shipperbottom
La Entrevista!
Desde Toronto, Canadá!
Por Darkzen
26/04/2020
Bio Oficial
¡Somos Lutharo, una potencia de una banda establecida en Hamilton! Con un sonido único y diverso, somos una banda que posee cualidades para todos los públicos. Cargado con riffs pegadizos, solos ardientes y voces que van desde gruñidos viciosos hasta limpiezas que enviarán un escalofrío por la columna vertebral. Dominando el escenario con una enorme presencia, somos una banda que te dejará con ganas de más. ¿No nos crees? Ven y velo por ti mismo.
Hola Krista ¡Un Placer! Gracias por esta oportunidad.
Krista:
¡Hola! ¡Gracias por invitarme!
¿Cómo estás en esta cuarentena?
Krista:
Durante la cuarentena, me ha ido sorprendentemente bien por no poder tocar en vivo... al menos hasta ahora. En este momento todavía podemos practicar como una banda a una distancia segura el uno del otro y lo hemos estado haciendo con bastante frecuencia. ¡Esto nos ha permitido escribir casi un nuevo álbum completo! A pesar de que todo se ha detenido, no hemos dejado de trabajar, lo que nos mantiene cuerdos en estos tiempos difíciles.
¡Cuéntanos sobre tu carrera musical y vocal! ¿Tienes un entrenador vocal?
Krista:
En lo que respecta a mi carrera vocal, Lutharo es la primera y única banda en la que he cantado y fui completamente autodidacta hasta este año cuando tomé algunas lecciones con Melissa Cross para ayudarme a superar algunos momentos difíciles que estaba teniendo. Por cierto, ella es absolutamente increíble y si estás pensando en tomar lecciones, ¡te la recomiendo!
Darkzen:
La gran Maestra! Melissa! Un gran saludo!
¿Tus mayores influencias musicales son?
Krista:
La cantidad de influencias musicales que tengo nunca se acaba. Constantemente me encuentro con bandas / artistas que me inspiran regularmente. Entonces, por el espacio en esta entrevista, solo mencionaré algunos. ¡Megadeth, Black Sabbath, Arch Enemy, Unleash the Archers, Beth Hart, Jinjer, Parasite Inc, Judas Priest y muchos más!
¿Tus mayores influencias vocales son?
Krista:
Mi mayor influencia vocal en el metal, sin duda, diría Angela Gossow. Ella me dio las agallas para aprender a gritar y todavía tiene un gran impacto en mi voz hasta el día de hoy.
Su banda Lutharo ya tiene una larga historia, creo que su país Canadá tiene mucho potencial en este género musical, ¿qué les parece si les digo que Vicky Psarakis (es estadounidense pero de la banda canadiense The Agonist), Alissa White ¡y Krista Shipperbottom son voces impresionantes!
Krista:
¡Gracias, es un gran cumplido! Siento que Canadá puede subestimarse un poco a veces cuando se trata de música, pero a decir verdad, ¡hay tantos artistas canadienses increíbles por ahí!
El estilo vocal gutural y limpio es algo difícil debido a los cambios en el rango y la escala de su voz, creo que si hubiera una colaboración como Vicky, Alissa, Angela, Lena de Infected Rain, Mara, Tatiana de Jinjer y tú, sería asombroso o que piensas? ¿Qué opinas de este estilo de canto que está en aumento?
Krista:
Estás 100% en lo correcto cuando dices que este estilo de voz no es fácil, requiere práctica constante, resistencia y paciencia. Miro a todas las mujeres mencionadas anteriormente porque sé de primera mano lo duro que están trabajando mental y físicamente para cantar ambos estilos con tanta facilidad. Hacer una colaboración con cualquiera de ellos sería un honor.
¿Cuál ha sido tu experiencia durante estos años dentro de la banda?
Krista:
Mi experiencia a lo largo de los años con Lutharo ha estado llena de mucha sangre, sudor y lágrimas. Somos una banda muy trabajadora y cada vez que alcanzamos un nuevo hito es extremadamente gratificante. No puedo imaginar mi vida de otra manera.
¿Por qué la banda Lutharo no ha lanzado un álbum completo?
Krista:
Todavía no hemos lanzado un largometraje completo porque el momento no ha sido el correcto. Sin embargo, puede haber un álbum completo en proceso mientras hablamos.
Cuéntanos sobre la producción y la letra de tu single Wings of Agony de este año 2020, ¡tiene un poder excelente! fuerza y ​​energía desbordante! ¿Escribiste la letra?
Krista:
Las letras que he escrito para la canción "Wings of Agony" son extremadamente emotivas y personales para mí. A lo largo del proceso de escribirlos estuve pasando por tantos altibajos en mi vida que creo que reflejan bastante bien el estado de ánimo general de esta canción. "Wings of agony" es una canción sobre alguien que intenta perseguir su pasión pero que tiene que luchar contra todos los obstáculos en su viaje, incluso si casi los mata porque la idea de no tener éxito los mataría más. Las "alas" que simbolizan la fuerza y ​​la libertad que tu pasión aporta a tu vida y la "agonía" son el sufrimiento que sufres en el proceso. ¡Sobre todo esta canción es una montaña rusa infernal!
Sería perfecto si lanzaras otro vídeo de alguna otra canción de tu nuevo sencillo, ¿cuál sería?
Krista:
Planeamos lanzar otro vídeo musical para una canción del álbum "Wings of Agony", pero eso es un secreto por ahora.
Sé que te gusta el Melodic Death, pero ¿Por qué no cantas Death o Black con la banda Lutharo?
Krista:
Soy fanática tanto del Death Metal como del Black Metal, pero no me puedo imaginar restringirme a un solo género. Sin embargo, me gusta tomar elementos de las voces de Death Metal y Black metal y usarlos cuando son adecuados en una canción. ¡También soy una tonta por un buen gancho!
¿Qué recomiendas a tus fans sobre lo que podemos esperar más tarde de la banda Lutharo?
Krista:
¡Lutharo finalmente puede esperar un álbum completo y, con suerte, muchas giras en el futuro cercano!
Después de que termine esta cuarentena, ¿cuáles serán sus planes? ¿Crees que podrías tener un concierto en línea a través de alguna red social si esto continúa?
Krista:
Después de que termine la cuarentena, esperamos tocar tantos shows en vivo como podamos. Nos estamos perdiendo mucho el escenario y estamos ansiosos por volver a él. En cuanto a cualquier concierto en línea, diría que si hay una gran demanda, definitivamente no lo rechazaremos.
¿Algo más que quieras decirnos o compartir con nosotros y tu audiencia?
Krista:
¡Mis últimas palabras para cualquiera que lea esta entrevista es creer siempre en ti mismo y cuando tengas un sueño, hazlo! Puedo decirte que no será fácil, pero será muy gratificante.
¡Muchas gracias por su tiempo para esta entrevista para Darkzen Dragón Metal Angels!
Krista:
¡Muchas gracias por invitarme, ha sido un placer! :)
Info
https://lutharoband.bandcamp.com/releases
https://www.facebook.com/Lutharoband/
https://www.instagram.com/lutharoband/
https://soundcloud.com/lutharo-band
https://twitter.com/Lutharoband
| | |
| --- | --- |