DARKZEN
DRAGON
METAL ANGELS
​
ROCK/METAL ON LINE
Model, hair & make-up: La Esmeralda
Photo: Heiner Seemann / GrautonStudio
Dress: Steampunk Decadence & Madame Mécanique
Earrings: Pinkabsinthe
Model Official of Darkzen Dragon On Line
La Esmeralda German Model
Suvi Uura!!
Noumena band!
The Interview!
By Darkzen
09/11/2020
Official Bio
​
Finnish metal group Noumena with Suvi Uura!!
​
Complete Vocal Institute, 3 -year Singer/ Teacher Diploma Course Teachers are Cathrine Sadolin, Ulrik Elhom, Michelle Sanders, Kaare Thøgersen, Bachelor's degree in music pedagogy, pop/jazz-singing, Teachers are Maija Hapuoja, Kaija Kivioja and Sini Spoof, Musician, pop/jazz- singing, Teachers are Maija Hapuoja and Tanja Salonen, Master's degree in arts, music education, Master's degree in education
​
Hi Suvi! Thank you very much for having you here at Darkzen Dragón Metal Angels!
​
How have you been?
​
Suvi
​
Thanks for asking, I'm good. The covid situation has of course affected a lot in my everyday life and for example most of the liveshows have been cancelled. But luckily there are many ways to make music and I've been actually quite busy with new releases coming from 3 my bands. I have performed live every week and it felt great. I simply love live shows.
​
Tell us a little about Suvi Uura! You are an very complete Artist, you have a formidable background! How was the love for music born?
​
Suvi
​
Well, I guess every one of us love music since the day we take our first breath. I believe that music is built in our bodies. For me music has been the most natural and easiest way of expressing my emotions. I started piano lessons at the age three and I started writing my own (silly) songs very young.
​
You have a very beautiful and complete vocal vibrato! How was your vocal teaching?
​
Suvi
​
Thank you! If I remember correctly my first vocal lessons were classical. I loved singing from the first lesson. After playing the piano and guitar singing felt so different, more free. I didn't consider myself as a singer, I felt that I was a pianist who also sang altough I already sang in various bands. One day my classical singing teacher said to me that I should apply to the local conservatory, and I did. During those studies I started feeling that I could make a career out of singing. I've been practising quite a lot, I love all the weird noises that we can do with our voice and I love exploring new stuff as well. I love music and I don't really care which genre it is if it's interesting. In metal people are really free to express their emotions and maybe that's why I love it so much. Emotion is by far the most important thing to me in music.
​
I see that you have within your musical career, styles like Pop - Jazz, was there also teaching of Heavy Metal? Or because you like Metal?
​
Suvi
​
I haven't been taught in heavy metal singing, it's my passion :) I've been listening, copying and practising. During my studies in Copenhagen I met crazy and talented people and learned, among other things, many new ways to scream and shout.
​
Which bands or vocalists influenced you? And to this day they continue to be an inspiration for you?
​
Suvi
​
Mike Patton has always been the one. And still is. Of course Robert Plant, Janis Joplin, Ella Fitzgerald, Betty Davis, Chino Moreno, Devin Townsend….The list is long. I find new inspiring artists every day!
​
Do you have any hobby? That is not the music
​
Suvi
​
Yes, I love running, hiking, reading and travelling.
​
You have various musical groups in which you interact such as Noumena, Räsynukke, Dorothy Polonium, Shine - Rock & Pop, Sol de Noche and Shine - Jazz, blues, tango. How can you diversify so much? It's complicated?
​
Suvi
​
I just simply love music and want to express myself as many ways as possible. I need different kind of music for all of my personalities :) Singing different musical styles also gives me perspective and more complex tools to express myself as an artist.
​
Is there any musical instrument that is your favorite?
​
Suvi
​
The doublebass
​
In all these bands that you are in, do you write the lyrics of the songs too or only to the music?
​
Suvi
​
In Räsynukke I write the lyrics and music together with the guitarist, in Dorothy Polonium we make music together. Normally I don't write music in Noumena (I arrange my own part) but I'm happy that I was asked to write one song to the new Noumena album also.
​
Now going back to the album of your band Anima, you have only released these two singles, tell us about the production of these two singles MURTUNEET and SAATTO
​
Suvi
​
The production was quite similar as always with Noumena. I got the demo-version of the songs and then I started making them "my own". Then we, of course, practise the songs together, we record banddemos of the rehearsals, we listen them together and we arrange them more as a band. It's sort of a bouncing the tracks back and forth. This time I actually recorded the vocals for the album at my home studio. The schedule was a bit tight, hopefully we have more time recording the next album (we actually have already composed the songs for the new album.)
​
Has meaning to you that this album Anima, emotional, conceptual or something else that means to you?
​
Suvi
​
Anima is definitely a very emotional album.
​
For fans! Will you have a new video of any song from the album soon?
​
Suvi
​
It would be awesome to make a music video but to my knowledge we are not planning to make one. If somebody feels like making a music video for us, let me know :)
​
For you Suvi, will you have any other activity with any other of your bands soon?
​
Suvi
​
Oh yeah :) We released a new album 'Psychoccult' with Dorothy Polonium on September 1st (few days before Noumena's new album) and with Räsynukke on December 8th.
​
Anything else you would like to share with us or say?
​
Suvi
​
Support music and stay safe <3
​
Thank you very much for this interview for Darkzen Dragón Metal Angels!, My best wishes to you and your band in everything that comes later!
​
Info
​
https://www.noumena.info/index.php
https://www.facebook.com/Noumenaband/
https://twitter.com/noumenaband
https://www.youtube.com/user/noumenaofficial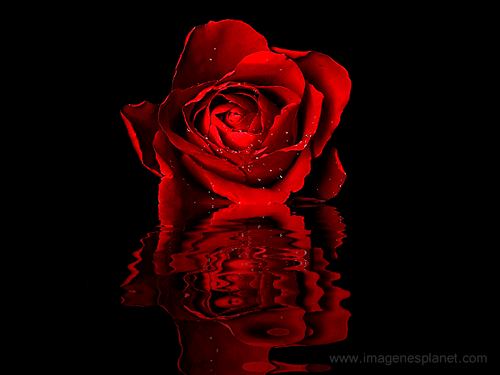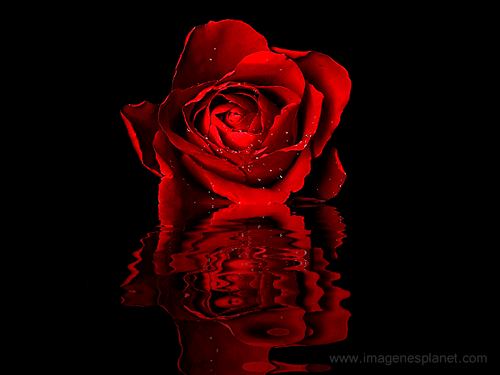 Suvi Uura!!
Noumena band!
La Entrevista!
Por Darkzen
09/11/2020
Bio Oficial
El grupo de metal finlandés Noumena con Suvi Uura !!
​
Los profesores del curso Cantante / Profesor del Instituto Vocal Completo en 3 años son Cathrine Sadolin, Ulrik Elhom, Michelle Sanders y Kaare Thøgersen, Licenciatura en pedagogía musical, canto pop / jazz, los profesores son Maija Hapuoja, Kaija Kivioja y Sini Spoof, Músico, canto pop / jazz, los profesores son Maija Hapuoja y Tanja Salonen, Maestría en artes, educación musical, Maestría en educación.
​
¡Hola Suvi! ¡Muchas gracias por tenerte aquí en Darkzen Dragón Metal Angels!
​
¿Cómo has estado?
​
Suvi
​
Gracias por preguntar, estoy bien. La situación de covid, por supuesto, ha afectado mucho mi vida diaria y, por ejemplo, la mayoría de los shows en vivo han sido cancelados. Pero afortunadamente hay muchas formas de hacer música y he estado bastante ocupada con los nuevos lanzamientos de 3 de mis bandas. He actuado en vivo todas las semanas y me sentí muy bien. Simplemente amo los shows en vivo.
​
¡Cuéntanos un poco sobre Suvi Uura! ¡Eres una Artista muy completa, tienes una formación formidable! ¿Cómo nació el amor por la música?
​
Suvi
​
Bueno, supongo que a todos nos encanta la música desde el día en que respiramos por primera vez. Creo que la música se construye en nuestros cuerpos. Para mí, la música ha sido la forma más natural y sencilla de expresar mis emociones. Comencé las lecciones de piano a los tres años y comencé a escribir mis propias (tontas) canciones desde muy joven.
¡Tienes un vibrato vocal muy bonito y completo! ¿Cómo fue tu enseñanza vocal?
​
Suvi
​
¡Gracias! Si mal no recuerdo, mis primeras lecciones vocales fueron clásicas. Me encantó cantar desde la primera lección. Después de tocar el piano y la guitarra, el canto se sintió tan diferente, más libre. No me consideraba cantante, sentía que era un pianista que también cantaba, aunque ya cantaba en varias bandas. Un día, mi profesor de canto clásico me dijo que debería presentar una solicitud para el conservatorio local, y así lo hice. Durante esos estudios comencé a sentir que podía hacer una carrera cantando. He estado practicando bastante, me encantan todos los ruidos extraños que podemos hacer con nuestra voz y también me encanta explorar cosas nuevas. Amo la música y realmente no me importa de qué género sea si es interesante. En el metal, la gente es realmente libre de expresar sus emociones y tal vez por eso me encanta tanto. La emoción es, con mucho, lo más importante para mí en la música.
​
Veo que tienes dentro de tu carrera musical, estilos como Pop - Jazz, ¿también hubo enseñanza de Heavy Metal? ¿O porque te gusta el Metal?
​
Suvi
​
No me han enseñado a cantar heavy metal, es mi pasión :) he estado escuchando, copiando y practicando. Durante mis estudios en Copenhague conocí gente loca y talentosa y aprendí, entre otras cosas, muchas formas nuevas de gritar y gritar.
​
¿Qué bandas o vocalistas te influenciaron? ¿Y hasta el día de hoy siguen siendo una inspiración para ti?
​
Suvi
​
Mike Patton siempre ha sido el indicado. Y todavía lo es. Por supuesto Robert Plant, Janis Joplin, Ella Fitzgerald, Betty Davis, Chino Moreno, Devin Townsend…. La lista es larga. ¡Encuentro nuevos artistas inspiradores todos los días!
​
¿Tienes algún pasatiempo? Que no sea la música
​
Suvi.
​
Sí, me encanta correr, hacer senderismo, leer y viajar.
​
Tienes varios grupos musicales en los que interactúas como Noumena, Räsynukke, Dorothy Polonium, Shine - Rock & Pop, Sol de Noche y Shine - Jazz, blues, tango. ¿Cómo te puedes diversificar tanto? ¿Es complicado?
​
Suvi
​
Simplemente amo la música y quiero expresarme de tantas formas como sea posible. Necesito diferentes tipos de música para todas mis personalidades :) Cantar diferentes estilos musicales también me da perspectiva y herramientas más complejas para expresarme como artista.
​
¿Hay algún instrumento musical que sea tu favorito?
​
Suvi
​
El contrabajo
​
En todas estas bandas en las que estás, ¿escribes también la letra de las canciones o solo la música?
​
Suvi
​
En Räsynukke escribo la letra y la música junto con el guitarrista, en Dorothy Polonium hacemos música juntos. Normalmente no escribo música en Noumena (arreglo mi propia parte), pero estoy feliz de que me pidieran que también escribiera una canción para el nuevo álbum de Noumena.
​
​
Ahora volviendo al disco de tu banda Anima, solo has lanzado estos dos singles, cuéntanos sobre la producción de estos dos singles MURTUNEET y SAATTO
​
Suvi
​
La producción fue bastante similar como siempre con Noumena. Conseguí la versión demo de las canciones y luego comencé a hacerlas "mías". Luego, por supuesto, practicamos las canciones juntas, grabamos banddemos de los ensayos, las escuchamos juntas y las arreglamos más como una banda. Es una especie de rebotar las pistas de un lado a otro. Esta vez, de hecho, grabé las voces del álbum en el estudio de mi casa. El calendario fue un poco apretado, ojalá tengamos más tiempo para grabar el próximo álbum (en realidad ya hemos compuesto las canciones para el nuevo álbum).
​
¿Tiene significado para ti este disco Anima, emocional, conceptual o algo más que signifique para ti?
​
Suvi
​
Anima es definitivamente un álbum muy emotivo.
​
¡Para los fans! ¿Tendrás pronto un nuevo video de alguna canción del álbum?
​
Suvi
​
Sería genial hacer un video musical, pero que yo sepa, no planeamos hacer uno. Si alguien tiene ganas de hacer un video musical para nosotros, avísame :)
​
Para ti, Suvi, ¿tendrás alguna otra actividad con alguna otra de tus bandas pronto?
​
Suvi
​
Oh sí :) Lanzamos un nuevo álbum 'Psychoccult' con Dorothy Polonium el 1 de septiembre (pocos días antes del nuevo álbum de Noumena) y con Räsynukke el 8 de diciembre.
​
¿Algo más que te gustaría compartir con nosotros o decirnos?
​
Suvi
​
Apoya la música y mantente seguro <3
​
¡Muchas gracias por esta entrevista para Darkzen Dragón Metal Angels !, ¡Mis mejores deseos para ti y tu banda en todo lo que viene después!
​
Info
​
https://www.noumena.info/index.php
https://www.facebook.com/Noumenaband/
https://twitter.com/noumenaband
https://www.youtube.com/user/noumenaofficial