AINUR band!
The Interview!
​
By Darkzen
21/03/2021
Official Bio
The Ainur are currently one of the most important musical reality of Tolkien's world view: their records are indeed focused on the musical transposition of the books and the works of JRR Tolkien.
Their record production now boasts 4 albums, From Ancient Times (2006), a symbolic journey into "The Silmarillion"; Children of Húrin (2007), inspired by the book of the same name by JRR Tolkien; Lay of Leithian (2009), completely dedicated to the story dearest to the Master, that is the long poem focused on the great story of Beren and Luthien; The Lost Tales(2013), acoustic album that traces the exploits of Eriol in "The Lost Tales". In addition, the band has 2 DVDs, one contained in the special edition of Children of Hurin and one completely live entitled Progressive Rock Night, which Federico Alotto, a well-known director from Turin, took part in. All the works have been produced by Beppe Crovella and Electromantic Music in the Italian prog catalog.
At the end of 2014, their first single "There and Back Again" was also released, to date the only work of the band to pay homage to a timeless work by JRRTolkien: The Hobbit.
Ainur always uses an orchestral type of writing bringing classic instruments closer to modern electric instruments, addressing different genres and sounds from time to time to recreate the mythological and cosmogonic complex of JRRTolkien.
In addition to a stable formation of 13 elements, several guests have approached over time including the I Musici di San Grato Orchestra conducted by Edoardo Narbona, Alessandro Cammilli of the Teatro Regio in Turin, Alan Brunetta, Ferdinando Catalano, and many others.
They love to define their work as a Concept Work, a set of concept albums that form a single large conceptual work dedicated to The Silmarillion.
The band participates annually in the great fantasy events of the Italian and European scene and constitutes a stable reality in the Italian progressive world and in the fantasy world in general.
Hello! Ainur band!! Thanks for the opportunity to have this interview!
​
Ainur:
Thank you for this! It's a great pleasure!
How are you band in this time with this situation?
Ainur:
Well, actually this time is very hard for all the world. Music and arts were really crushed by Covid situation, but we hope that when these times will pass we will see a new renaissance.
It is amazing to see an Orchestra with so many members! The question is why, why Tolkien? Does each member of the Orchestra have that hobby?
Ainur:
Actually, the idea of a Tolkien-inspired project came in 2004 when some of us used to take part in a Tolkienian Literary Club one day per week. Then we keep adding people to the project because we wanted to have all the possible musical shades to transpose Tolkien's words into Music. Now we have established 12 elements (both classical and electric instruments plus 4 lead singers) and 1 poetess who writes the original lyrics. Not all 13 Ainur loves Tolkien as the other ones, but surely it's a common passion
What does mean the name of the Orchestra?
Ainur:
"Ainur" is a word that Tolkien invented and it identifies a kind of "angels" in the Middle-Earth World. Tolkien told that his world had been created by Iluvatar, the One, together with Ainur and they made all the things imagining that in a Great Music. So calling us Ainur seemed like an obligatory choice!
The music that you guys make is great! How do you base your musical creations and compositions on the Tolkien story?
Ainur:
Thank you for the compliments! We never put any barriers to our Music: we read Tolkien stories and we let ourselves be inspired by that. Does this tale inspire us to a rock song? Then we'll make a rock song; does it inspire us an orchestral one? Then it'll be orchestral. We wanted to be an Orchestra not to have any obstacles in creating and composing music and it is our greatest success.
Is there a favorite character that you base your songs the most on?
Ainur:
Very hard question. Every one of us has his favorite character. We try not to be influenced by that, but we think it's normal. One of Luca's favorites (Luca is one of the 3 main composers) is Feanor. So the album that is going to be released is mainly inspired by him and the story of his jewels, the Silmarils. The album before this one has been inspired by Eriol, the one before by Beren & Luthien, the one before by Hurin and Turin. We have A LOT of favorite characters!
Besides the influence of Tolkien's story, what influences within Metal do you have in general?
Ainur:
We of course are inspired by all Tolkien's metal episodes, like Blind Guardian most of all. But we wanted to create a different kind of Music: we wanted to use Progressive more than Metal (even if we love Metal!) because we think that Progressive gives us many more musical chances. So we can say that our main influence is Ayreon. Then Dream Theater, Avantasia, Nightwish, Transatlantic and many other outside Metal world like Queen, John Williams, Frank Zappa.
Darkzen:
​
Excellent! Master Arjen!
Have you performed plays in your country? What bands have you alternated?
Ainur:
Yes, we have performed live since 2004. We played in our city and in theaters all over Italy; we also used to play in Tolkienian and fantasy events. We shared the stage with Folkstone, Euthymia, Vurtula, Ossi Duri and many others. We look forward to performing live again as soon as possible.
Tell us about your single ''Spirit of Fire''? The production I know is about the work of The Silmarillion, how did you adapt this concept of work?
Ainur:
"Spirit of Fire" is the first single we had in mind when we were composing our new album because of the topic of the song: it talks about Feanor and his spirit. Feanor is one of the main characters of "The Silmarillion" since he created the Silmarils themselves. We wanted to have a big guest for this so we asked Roberto Tiranti from Labyrinth and New Trolls to be part of that and when he said yes we knew that this song would have become great!
You are right, we base our work on "The Silmarillion": we just choose a topic and we develop songs around that. Actually, this work has been made years ago, we have our path drafted all in front of us until the end of the days!
The new full album is War of the Jewels, tell us about the album?
Ainur:
Of course! "War of the Jewels" and tells of all the great battles in Tolkien's world that came directly from the creation of the Silmarils. We have great guests for the album: Ted Nasmith, who is one of the greatest Tolkien illustrators in the world; Roberto Tiranti, as we have said; Derek Sherinian, from Dream Theater and Sons of Apollo. Then we have a lot of illustrators that made illustrations for our booklet since we want to carry on this project as a meta-artistic project: not only music, but arts, illustrations, dancing, videos, etc. The cover art has been made by Felipe Machado, who worked for Blind Guardian and many others. The mastering of the album has been made by Brett Caldas-Lima in Tower Studio, the one who made Ayreon, Devin Townsend and many others mix/masterings.
We chose Rockshots Records for this because we immediately felt the same things and we knew that we were in the right place when we talked about the album with them.
During these months and of course, after this single, will you give a presentation on a social network?
Ainur:
Not for now: we are focusing on the online promotion since we wanted to have the crowd in front of us when we perform live. But we'll not say no to a big online event because we don't know how long this pandemic will stand. So we don't know yet, we are just living day by day.
What progress have you for fans to tell them?
Ainur:
Our fans will feel a big change in our sound: that's because of the topic of this album. We're talking about WARS and wars need more powerful music. But we know that our old fans will like this and I hope also new fans can enjoy this!
Anything else you would like to share with our readers?
Ainur:
Only to keep following us and to read Tolkien's books! So you would be immersed in his worlds and in our Music!
Thank you very much for this interview! For Darkzen Dragón Metal Angels!
Thank you! It was a pleasure! Keep rockin'!
Info
Ainur : ainur@ainur.it
Booking & Label
Rockshots Records: info@rockshots.eu
https://www.facebook.com/ainurprogrockorchestra/
https://www.instagram.com/ainurprogrockorchestra/
https://www.youtube.com/c/AinurIT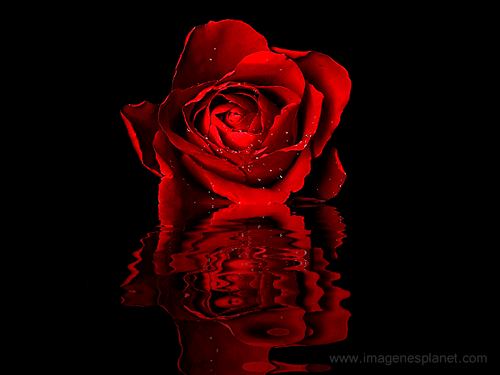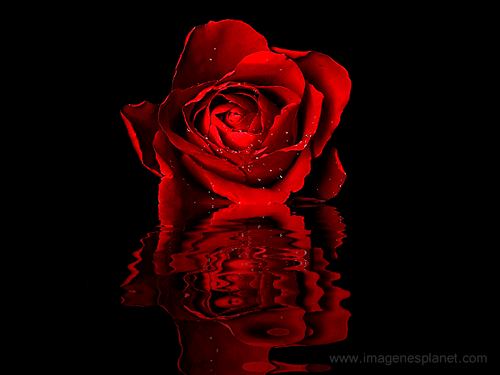 AINUR band!
La Entrevista!
​
Por Darkzen
21/03/2021
Bio Official
Los Ainur son actualmente una de las realidades musicales más importantes de la cosmovisión de Tolkien: sus registros se centran de hecho en la transposición musical de los libros y las obras de JRR Tolkien.
Su producción discográfica cuenta ahora con 4 álbumes, From Ancient Times (2006), un viaje simbólico hacia "The Silmarillion"; Hijos de Húrin (2007), inspirado en el libro homónimo de JRR Tolkien; Lay of Leithian (2009), completamente dedicado a la historia más querida del Maestro, que es el largo poema centrado en la gran historia de Beren y Luthien; The Lost Tales (2013), álbum acústico que rastrea las hazañas de Eriol en "The Lost Tales". Además, la banda cuenta con 2 DVD, uno contenido en la edición especial de Children of Hurin y otro íntegramente en directo titulado Progressive Rock Night, en el que participó Federico Alotto, un conocido director de Turín. Todas las obras han sido producidas de Beppe Crovella y Electromantic Music en el catálogo progresivo italiano.
A finales de 2014, también se lanzó su primer sencillo "There and Back Again", hasta la fecha el único trabajo de la banda que rinde homenaje a un trabajo atemporal de JRRTolkien: The Hobbit.
Ainur siempre utiliza una escritura de tipo orquestal que acerca los instrumentos clásicos a los instrumentos eléctricos modernos, abordando de vez en cuando diferentes géneros y sonidos para recrear el complejo mitológico y cosmogónico de JRRTolkien.
Además de una formación estable de 13 elementos, a lo largo del tiempo se han acercado varios invitados entre ellos la Orquesta I Musici di San Grato dirigida por Edoardo Narbona, Alessandro Cammilli del Teatro Regio de Turín, Alan Brunetta, Ferdinando Catalano, y muchos otros.
Les encanta definir su trabajo como un Concept Work, un conjunto de álbumes conceptuales que forman una única gran obra conceptual dedicada a The Silmarillion.
La banda participa anualmente en los grandes eventos fantásticos de la escena italiana y europea y constituye una realidad estable en el mundo progresivo italiano y en el mundo fantástico en general.
¡Hola! ¡¡Banda de Ainur!! ¡Gracias por la oportunidad de tener esta entrevista!
Ainur:
¡Gracias por esto! ¡Es un gran placer!
¿Cómo está en la banda en este momento con esta situación?
Ainur:
Bueno, en realidad esta vez es muy difícil para todo el mundo. La música y las artes fueron realmente aplastadas por la situación de Covid, pero esperamos que cuando pasen estos tiempos veamos un nuevo renacimiento.
¡Es increíble ver una orquesta con tantos miembros! La pregunta es por qué, ¿por qué Tolkien? ¿Cada miembro de la Orquesta tiene ese hobby?
Ainur:
En realidad, la idea de un proyecto inspirado en Tolkien surgió en 2004 cuando algunos de nosotros solíamos participar en un Club Literario Tolkieniano un día a la semana. Luego seguimos agregando personas al proyecto porque queríamos tener todos los matices musicales posibles para transponer las palabras de Tolkien a Música. Ahora hemos establecido 12 elementos (instrumentos clásicos y eléctricos más 4 cantantes principales) y 1 poetisa que escribe la letra original. No todos los 13 Ainur aman a Tolkien como los demás, pero seguramente es una pasión común.
¿Hay algún personaje favorito en el que basen más sus canciones?
Ainur:
Pregunta muy difícil. Cada uno de nosotros tiene su personaje favorito. Tratamos de no dejarnos influir por eso, pero creemos que es normal. Uno de los favoritos de Luca (Luca es uno de los 3 compositores principales) es Feanor. Entonces, el álbum que se va a lanzar está principalmente inspirado en él y en la historia de sus joyas, los Silmarils. El álbum anterior a este se ha inspirado en Eriol, el anterior en Beren & Luthien, el anterior en Hurin y Turin. ¡Tenemos MUCHOS personajes favoritos!
Además de la influencia de la historia de Tolkien, ¿qué influencias tienen dentro del Metal en general?
Ainur:
Por supuesto, nos inspiramos en todos los episodios de metal de Tolkien, como Blind Guardian sobre todo. Pero queríamos crear un tipo diferente de música: queríamos usar el progresivo más que el metal (¡incluso si amamos el metal!) Porque creemos que el progresivo nos da muchas más oportunidades musicales. Entonces podemos decir que nuestra principal influencia es Ayreon. Luego Dream Theater, Avantasia, Nightwish, Transatlantic y muchos otros fuera del mundo del Metal como Queen, John Williams, Frank Zappa.
Darkzen:
¡Excelente! El Maestro Arjen!
¿Han realizado presentaciones en su país? ¿Qué bandas han alternado?
Ainur:
Sí, hemos actuado en directo desde 2004. Tocamos en nuestra ciudad y en teatros de toda Italia; también solíamos tocar en eventos Tolkienianos y de fantasía. Compartimos escenario con Folkstone, Euthymia, Vurtula, Ossi Duri y muchos otros. Esperamos volver a tocar en vivo lo antes posible.
¿Cuéntanos sobre tu single 'Spirit of Fire'? La producción que conozco es sobre el trabajo de El Silmarillion, ¿cómo adaptaste este concepto de trabajo?
Ainur:
"Spirit of Fire" es el primer single que teníamos en mente cuando estábamos componiendo nuestro nuevo álbum por el tema de la canción: habla de Feanor y su espíritu. Feanor es uno de los personajes principales de "El Silmarillion" desde que creó los propios Silmarils. Queríamos tener un gran invitado para esto, así que le pedimos a Roberto Tiranti de Labyrinth y New Trolls que fuera parte de eso y cuando dijo que sí, ¡sabíamos que esta canción se habría vuelto genial!
Tienes razón, basamos nuestro trabajo en "El Silmarillion": simplemente elegimos un tema y desarrollamos canciones en torno a eso. En realidad, este trabajo se ha realizado hace años, ¡tenemos nuestro camino trazado todo frente a nosotros hasta el final de los días!
¿El nuevo álbum completo es War of the Jewels, cuéntenos sobre el albúm?
Ainur:
¡Por supuesto que sí! "Guerra de las Joyas" y habla de todas las grandes batallas en el mundo de Tolkien que vinieron directamente de la creación de los Silmarils. Tenemos grandes invitados para el álbum: Ted Nasmith, uno de los mejores ilustradores de Tolkien del mundo; Roberto Tiranti, como hemos dicho; Derek Sherinian, de Dream Theater e Sons of Apollo. Luego tenemos muchos ilustradores que hicieron ilustraciones para nuestro librito ya que queremos llevar este proyecto como un proyecto meta-artístico: no solo música, sino artes, ilustraciones, bailes, videos, etc. La portada ha sido realizada por Felipe Machado, quien trabajó para Blind Guardian y muchos otros. La masterización del disco ha sido realizada por Brett Caldas-Lima en Tower Studio, quien hizo a Ayreon, Devin Townsend y muchos otros mix / masterings.
Elegimos Rockshots Records para esto porque inmediatamente sentimos las mismas cosas y sabíamos que estábamos en el lugar correcto cuando hablamos sobre el álbum con ellos.
Durante estos meses y por supuesto, después de este single, ¿darán una presentación en alguna red social?
Ainur:
No por ahora: nos estamos enfocando en la promoción en línea ya que queríamos tener a la multitud frente a nosotros cuando actuamos en vivo. Pero no diremos que no a un gran evento en línea porque no sabemos cuánto tiempo durará esta pandemia. Así que todavía no lo sabemos, solo estamos viviendo el día a día.
¿Qué avances para los fans tienen ustedes para comentarles?
Ainur:
Nuestros fans sentirán un gran cambio en nuestro sonido: eso se debe al tema de este álbum. Estamos hablando de WARS y las guerras necesitan música más potente. ¡Pero sabemos que a nuestros viejos fans les gustará esto y espero que también los nuevos fans puedan disfrutarlo!
¿Algo más que le gustaría compartir con nuestros lectores?
Ainur:
¡Solo para seguir siguiéndonos y leer los libros de Tolkien! ¡Para que te sumerjas en sus mundos y en nuestra Música!
¡Muchas gracias por esta entrevista! ¡Por Darkzen Dragón Metal Angels!
¡Gracias! ¡Fue un placer! ¡Y seguir rockeando!
Info
Ainur : ainur@ainur.it
Booking & Label
Rockshots Records: info@rockshots.eu
https://www.facebook.com/ainurprogrockorchestra/
https://www.instagram.com/ainurprogrockorchestra/
https://www.youtube.com/c/AinurIT