DARKZEN
DRAGON
METAL ANGELS
​
ROCK/METAL ON LINE
Model, hair & make-up: La Esmeralda
Photo: Heiner Seemann / GrautonStudio
Dress: Steampunk Decadence & Madame Mécanique
Earrings: Pinkabsinthe
Model Official of Darkzen Dragon On Line
La Esmeralda German Model
Almora!
México has a new Voice!
The Interview!
By Darkzen
24/04/2021
Official Information
Singer and with a study in the Classic style of singing, from México for everyone! Alejandra Molina!
Thank you very much for hearing from you and this opportunity to interview you! For Darkzen Dragon Metal Angels!
First, how have you been! May you be in good health and your loved ones, Tell us about yourself, Who is Alejandra Molina?
Almora:
Well, I am a person who is passionate about making music, I am a creative person, I am a person with dreams of sharing with the world what I do, which is to sing.
How was your music career?
Almora:
Since I was little I have enjoyed singing, but when I really said I want to learn to sing, it was when at age 14 a friend taught me the Metal Genre, showing me bands like Epica, Nightwish, After Forever, Cradle of Filth, Haggard, Tristania, etc. . I fell in love with the genre and said I want to sing like this. It was until the age of 16 that I began to receive my first singing classes and at the age of 19 I entered a music career at the conservatory in my city Morelia. I was in opera productions in Morelia, but the genre for which I decided to study music was Metal and it was that I decided that I did not want to do more opera for now. In addition to ending up a bit tired of the environment. A year ago I started uploading videos to my Youtube channel, taking care of all Audio and Video. I have been learning to improve in these last two points mentioned and I keep learning.
What was your Vocal training? What is your vocal range?
Almora:
My vocal training began at 16 but became formal until I was 19, I entered a music career at the Conservatorio de las Rosas in Morelia. They were years (I estimate 10 years) of a lot of discipline, evaluations and hours of study.
I keep learning, because you never stop learning. My vocal range is from la3 to fa6
What are your musical influences? Metal? Rock? Pop? Classic?
Almora:
Metal and Classic
Among the bands you mention, some national bands?
Almora:
I remember listening to Anabantha
Your hobbies, do you have other projects?
Almora:
I am dedicated to making plush figures, sculpture, sublimation and I have a shop for women's things. I also teach singing classes.
You compose or have written some songs, if so, what inspires you?
Almora:
Right now my partner and I are creating our own songs.
Moving on to another topic, I see that you have several covers, tell us why haven't you thought about making a single?
Almora:
It took 1 year since I started doing this, previously they were only years of a lot of study, of locking myself in a classroom and studying, Until a year ago I decided to show the world what I do. We are already in the process of releasing our own music, it just isn't that simple.
Have you also thought about creating your band or so on your solo path?
Almora:
I've already tried to get people together for a band, but I don't know if at all cities is difficult, but in my city I only found negatives. That was why I decided to do my solo project. Little by little collaborations with people from Spain, Colombia and Peru have emerged.
With this that we are still dealing with the quarantine, some presentation after this in the CDMX? Or another City of México.
Almora:
Not for the moment. I'm still focused on my channel and creating my own music.
What do you say to your fans, who are waiting for some new production?
Almora:
First of all, thank you for your support, thank you for the nice words of encouragement and thank you for the time you take to listen to me. New covers are coming, new collaborations and I hope by the end of this year you can hear something of your own.
Will you continue to leave us excellent Covers? Is there a female singer or songwriter that you are passionate about or inspiring?
Almora:
If everything goes according to plan, of course, more covers will come. Simone Simons is an inspiration to me. Epica is my favorite band
What other goals do you have for 2021? or do a duet or company with other bands after this to stabilize, you might read this;)
Almora:
My only goal for this year is to keep creating content, keep learning along the way, and keep meeting such beautiful people with whom you can collaborate in a fluid way.
Anything else you would like to share with us?
Almora:
Thank you for contacting me and giving me this space.
Thank you very much for your time for this Interview for Darkzen Dragón Metal Angels Your House!
Info
https://www.facebook.com/almorasoprano/
https://www.youtube.com/channel/UCWzk6VE9QC2fiCqERKwHuCw
https://www.instagram.com/almora.mr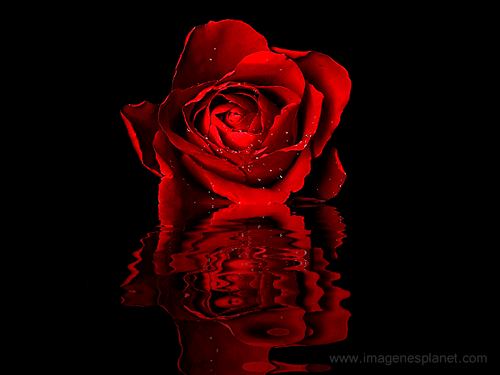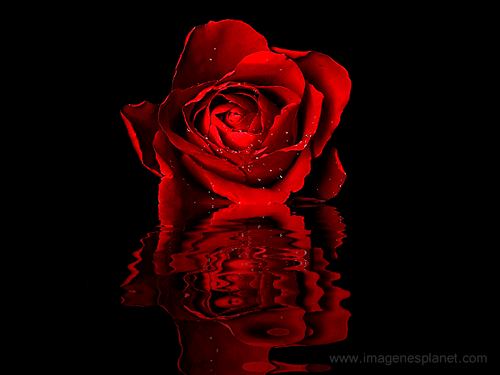 Almora!
México tiene una nueva Voz!
La Entrevista!
Por Darkzen
24/04/2021
Información Oficial
Cantante y con estudio en estilo Clásico de canto, de México para todos! Alejandra Molina!
¡Muchas Gracias por saber de ti y esta oportunidad de poder entrevistarte! Para Darkzen Dragón Metal Angels!
Primero, Cómo has estado! Qué estés bien de salud y tus seres queridos, Cuéntanos de ti, ¿Quién es Alejandra Molina?
Almora:
Bueno soy una persona que le apasiona hacer música, soy una persona creativa, soy una persona con sueños de compartir con el mundo lo que hago que es cantar.
¿Cómo fue tu carrera musical?
Almora:
Desde muy pequeña he disfrutado cantar, pero cuando realmente dije yo quiero aprender a cantar, fue cuando a las 14 años un amigo me enseñó el Género Metal, mostrándome bandas como Epica, Nightwish, After Forever, Cradle of Filth, Haggard , Tristania, etc. Me enamoré del género y dije yo quiero cantar así. Fue hasta los 16 años que comencé a recibir mis primeras clases de canto y a los 19 años de edad entré a la carrera de música en el conservatorio de mi ciudad Morelia. Estuve en producciones de ópera de Morelia, pero el género por el cuál decidí estudiar música era el Metal y fue que decidí que no quería hacer más ópera por el momento. Además de que termine un poco cansada del ambiente. Hace un año que comencé a subir videos a mi canal de Youtube, encargándome de todo Audio y video. He ido aprendiendo a mejorar en estos dos últimos puntos mencionados y sigo aprendiendo.
¿Cuál fue tu entrenamiento Vocal? ¿Cuál es tu rango vocal?
Almora:
Mi entrenamiento vocal comenzó desde los 16 pero se hizo formal hasta los 19, entré a la carrera de música en el conservatorio de las rosas de Morelia. Fueron años (calculo unos 10 años) de mucha disciplina, evaluaciones y horas muchas horas de estudio.
Sigo aprendiendo, porque nunca se deja de aprender. Mi rango vocal es de la3 a fa6
¿Cuáles son tus influencias musicales? ¿Metal? ¿Rock? ¿Pop? ¿Clásico?
Almora:
Metal y Clásico
De entre las bandas que mencionas, algunas ¿bandas nacionales?
Almora:
Recuerdo escuchar Anabantha
Tus pasatiempos, ¿tienes otros proyectos?
Almora:
Me dedico a hacer muñecos de felpa, escultura, sublimación y tengo una tienda de cosas para mujeres. También doy clases de canto.
Tu compones o has escrito algunas canciones, ¿si es así que es lo que te inspira?
Almora:
En este momento mi pareja y yo estamos en la creación de temas propios.
Pasando a otro tema, veo que tienes varios covers, ¿dinos porque no has pensado en hacer un sencillo?
Almora:
Llevo 1 año que comencé a hacer esto, anteriormente fueron solo años de mucho estudio, de encerrarse en un salón y estudiar, Hasta hace un año decidí mostrar al mundo lo que hago. Ya estamos en el proceso de sacar música propia, solo que no es tan simple.
¿También has pensado en crear tu banda o así en tu camino solista?
Almora:
Ya he intentado juntar a gente para una banda, pero no sé si en todas las
ciudades sea difícil, pero en mi ciudad solo encontré negativas. Fue por eso que decidí hacer mi proyecto solista. Poco a poco han salido colaboraciones con gente de España, Colombia y Perú.
¿Con esto que estamos lidiando de aun la cuarentena alguna presentación después de esto en la CDMX? U otra Ciudad de México.
​
Almora:
No por el momento. Sigo enfocada en mi canal y en crear música propia.
¿Qué les dices a tus fans, los cuales esperan alguna nueva producción?
Almora:
Primero que nada, agradecerles por el apoyo, agradecer las palabras bonitas de aliento y agradecerles el tiempo que se toman para escucharme. Vienen nuevos covers, nuevas colaboraciones y espero a finales de este año ustedes puedan escuchar algo propio.
¿Seguirás dejándonos excelentes Covers? ¿Hay algún cantante o cantante femenina que te apasione o inspire?
Almora:
Si todo va marchando de acuerdo al plan claro que vendrán más covers. Simone Simons es inspiración para mí. Epica es mi banda Favorita
¿Almora que otras metas tienes para este 2021? o hacer un dueto o compañía con otras bandas después de esto que se estabilice, puede que lean esto ;)
Almora:
Mi única meta para este año es seguir creando contenido, seguir aprendiendo en el camino y seguir conociendo a gente tan bonita con la que se pueda colaborar de una manera fluida.
¿Algo más que te gustaría compartir con todos nosotros?
Almora:
Agradecerte por contactarme y darme este espacio.
¡Muchas Gracias por tu tiempo para esta Entrevista para Darkzen Dragón Metal Angels Tu Casa!
Info
https://www.facebook.com/almorasoprano/
https://www.youtube.com/channel/UCWzk6VE9QC2fiCqERKwHuCw