Amberian Dawn!
The Interview!
By Darkzen
28/02/20
Official Bio
Amberian Dawn is a Finnish metal band that honed their trademark sound with expert precision, making highly polished albums of symphonic melodic metal. Their songs and unique style are sure to be heralded as future classics by fans of the genre. The music is based on songwriting of the founder member of the band, guitar & keyboard virtuoso, Tuomas Seppälä.
Thanks for this interview Tuomas Seppälä and Capri! Happy New Year! Is a pleasure for me i have this opportunity with you!
How are you Tuomas and Capri? What have you done all this time!
Tuomas:
Doing fine thanks...well, I haven't been doing anything special lately..written some interviews and working with album release process.
Capri:
Fine thank you. I've been quite busy with teaching and coaching in Hairspray Musical.
What musical influences do you have today Tuomas and Capri? Have your musical tastes changed? Something lighter, heavier or?
Capri:
I find inspiration in every kind of music. I've always been listening to Everything but mostly I like movie soundtracks and music without words. It depends how I'm feeling.
Tuomas:
The stuff I compose is usually different compared with the stuff I listen to. When I was a teenager I used to listen to just heavy metal and bands like Dio, KISS etc. Nowaydays I have a very "wide" musical taste, from classical music to different kinds of metal & 80's pop music. The music I listen to, varies a lot and changes almost every day. At the moment I like for example music of Rammstein, King Diamond, ABBA and Ghost...to name a few.
Darkzen:
I agree with both, depending on the mood and listen to some musical variety
What happened to Amberian Dawn, because it has moved away from the stage?
Tuomas:
It's been about a year since our last tour..it was with Lacuna Coil in late 2018. We like to tour all the time but it's not always easy to arrange those tours and there's always this financial aspect too. It's difficult to break even financially on tours since there's a lot of costs related in touring. Also we love to play on festivals but we cannot just go there and tell the promoters that we will be here! There's a lot of active bands out there and most of those bands would love to play on festivals too, so there's a lot of competition on that field.
Capri! Do you have an alternate project or are you working on something else?
Capri:
​
Amberian Dawn is my priority but I do have sideprojects. With Noora Louhimo (Battle Beast), Piritta Lumous (Manzana) and Päivi Lepistö (Movetron) we have MuteSwans Prjct. That is something fun with girlfriends, doing absolutely stunning soldout show only once in a year. I also have an a cappella group Starlings and a pop/rock choir called Cryout.
​
As my independent music, at the moment I am composing music and writing lyrics for my solo project which is going to see daylight sometime in the future...
Darkzen
Excellent Surprises Capri!
Tell us about your new album "LOOKING FOR YOU" that was released worldwide on 31.1.2020 by Napalm Records, was it the production of both? Tuomas and Capri
Capri:
I write the lyrics for all songs after Tuomas has sent me the music. It has been quite perfect way to work 'cause I usually "see movies" When I listen to them.
Tuomas:
We took a lot of time with the production of this album. First we made the pre-production sessions and finalized the vocal melodies, backing vocals etc. Also we demoed the songs in different keys so that the songs would be ready for actual recordings. The pre-production phase is really important so that you don't have to try out all the different ways to arrange the songs on expensive studio time (300-500 € per day).
Months ago you released the single "UNITED", before releasing the album will there be a new video for this album?
Tuomas:
Yes, there's now already 2 new videos put online after "United", lyric video of "Lay All Your Love On Me" and music video of "Looking For You"
Tell us a little about the theme of the album! The cover art is very modern, that were or about the album "LOOKING FOR YOU"?
Tuomas:
I wanted the cover have a "futurism as seen on 80's" feeling. I don't usually have a vision of the album cover art, but now I did. I described my vision to our long time graphic designer, Jan "Örkki" Yrlund and he made the cover art happen.
You have thought some Tour with this new production?
Tuomas:
We're planning tour later this year, probably in fall 2020. Let's see, since nothing is settled yet.
Some dates or festivals in mind for your fans? We really miss Amberian Dawn band!
Tuomas:
At this point we don't have any shows confirmed
What surprises do you have for this new 2020?
Tuomas:
Hopefully we can make our fall tour happen and perhaps some summer shows too. Time will tell.
Something else you would like to share with us?
Tuomas:
Please check out the new songs and give us comments. We love to get feedback of the new material
Thank you very much for your time for this interview! For Darkzen Dragón Metal Angels!
Info
​
https://www.facebook.com/amberiandawn/
https://www.instagram.com/amberiandawn/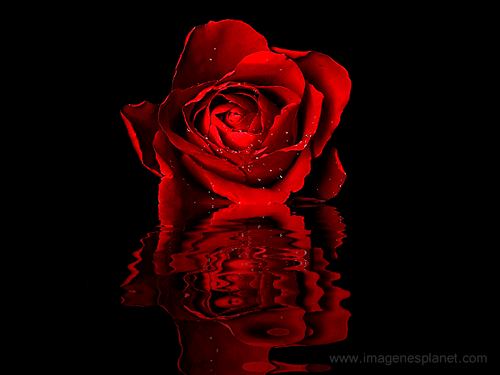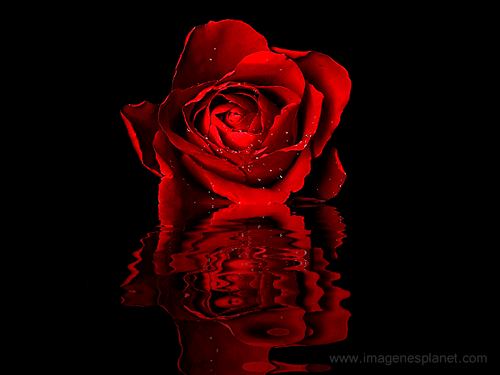 Amberian Dawn!
La Entrevista!
Por Darkzen
28/02/20
Bio Oficial
Amberian Dawn es una banda de metal finlandesa que perfeccionó su sonido característico con precisión experta, haciendo álbumes altamente pulidos de metal melódico sinfónico. Sus canciones y su estilo único seguramente serán anunciados como futuros clásicos por los fanáticos del género. La música se basa en la composición del miembro fundador del virtuoso de la banda, guitarra y teclado, Tuomas Seppälä.
Gracias por esta entrevista Tuomas Seppälä y Capri! ¡Feliz año nuevo! Es un placer para mí, tener esta oportunidad con ustedes!
¿Cómo están Tuomas y Capri? ¿Qué han hecho todo este tiempo?
Tuomas
Bien, gracias... bueno, no he estado haciendo nada especial últimamente... escribí algunas entrevistas y trabajé con el proceso de lanzamiento del álbum.
Capri:
Bien, gracias. He estado bastante ocupada enseñando y entrenando en Hairspray Musical.
¿Qué influencias musicales tienes hoy Tuomas y Capri? ¿Han cambiado sus gustos musicales? Algo más ligero, más pesado o?
Capri:
Encuentro inspiración en todo tipo de música. Siempre he estado escuchando de todo pero sobre todo me gustan las bandas sonoras de películas y la música sin palabras. Depende de cómo me sienta.
Tuomas
Las cosas que compongo suelen ser diferentes en comparación con las cosas que escucho. Cuando era adolescente solía escuchar solo heavy metal y bandas como Dio, KISS, etc. Hoy en día tengo un gusto musical muy "amplio", desde música clásica hasta diferentes tipos de metal y música pop de los 80. La música que escucho varía mucho y cambia casi todos los días. Por el momento me gusta, por ejemplo, la música de Rammstein, King Diamond, ABBA y Ghost ... por nombrar algunos.
Darkzen:
Estoy de acuerdo con ambos, dependiendo del estado de ánimo y escuchar un poco de variedad musical
¿Qué le pasó a Amberian Dawn, porque se ha alejado del escenario?
Tuomas
Ha pasado aproximadamente un año desde nuestra última gira... fue con Lacuna Coil a fines de 2018. Nos gusta hacer giras todo el tiempo, pero no siempre es fácil organizar esas giras y siempre existe este aspecto financiero. Es difícil alcanzar un equilibrio económico en las giras, ya que hay muchos costos relacionados con las giras. ¡También nos encanta tocar en festivales, pero no podemos ir allí y decirles a los promotores que estaremos aquí! Hay muchas bandas activas por ahí y a la mayoría de esas bandas también les encantaría tocar en festivales, por lo que hay mucha competencia en ese campo.
¡Capri! ¿Tienes un proyecto alternativo o estás trabajando en otra cosa?
Capri:
Amberian Dawn es mi prioridad, pero tengo proyectos paralelos. Con Noora Louhimo (Battle Beast), Piritta Lumous (Manzana) y Päivi Lepistö (Movetron) tenemos MujSwans Prjct. Eso es algo divertido con las novias, hacer un espectáculo con entradas agotadas absolutamente impresionantes solo una vez al año. También tengo un grupo a cappella Starlings y un coro de pop / rock llamado Cryout.
Como mi música independiente, en este momento estoy componiendo música y escribiendo letras para mi proyecto en solitario que verá la luz del día en algún momento en el futuro...
Darkzen
Excelentes Sorpresas Capri!
Cuéntanos sobre su nuevo álbum "LOOKING FOR YOU" que se lanzó en todo el mundo el 31.1.2020 por Napalm Records, ¿fue la producción de ambos? Tuomas y Capri
Capri:
Escribo la letra de todas las canciones después de que Tuomas me ha enviado la música. Ha sido una forma bastante perfecta de trabajar porque generalmente "veo películas" cuando las escucho.
Tuomas
Nos tomamos mucho tiempo con la producción de este álbum. Primero hicimos las sesiones de pre producción y finalizamos las melodías vocales, los coros, etc. También mostramos las canciones en diferentes tonos para que las canciones estuvieran listas para grabaciones reales. La fase de pre producción es realmente importante para que no tenga que probar todas las diferentes formas de organizar las canciones en tiempo de estudio costoso (300-500 € por día).
Hace meses se lanzó el sencillo "UNITED", antes de lanzar el álbum, ¿habrá un nuevo vídeo para este álbum?
Tuomas
Sí, ahora ya hay 2 nuevos videos puestos en línea después de "United", vídeo lírico de "Lay All Your Love On Me" y video musical de "Looking For You"
¡Cuéntanos un poco sobre el tema del álbum! La portada es muy moderna, ¿eso fue o sobre el álbum "LOOKING FOR YOU"?
Tuomas
Quería que la portada tuviera un sentimiento de "futurismo como se ve en los años 80". Normalmente no tengo una visión de la portada del álbum, pero ahora sí. Describí mi visión a nuestro diseñador gráfico de mucho tiempo, Jan "Örkki" Yrlund, y él hizo que la portada sucediera.
¿Han pensado alguna gira con esta nueva producción?
Tuomas
Estamos planeando una gira a finales de este año, probablemente en el otoño de 2020. Veamos, ya que nada está resuelto todavía.
¿Algunas fechas o festivales en mente para tus fanáticos? ¡Realmente extrañamos a la banda de Amberian Dawn!
Tuomas
En este momento no tenemos ningún programa confirmado.
¿Qué sorpresas tienes para este nuevo 2020?
Tuomas
Esperemos que podamos hacer nuestra gira de otoño y tal vez algunos shows de verano también. El tiempo dirá.
¿Algo más que quieran compartir con nosotros?
Tuomas
Por favor revisa las nuevas canciones y danos comentarios. Nos encanta recibir comentarios sobre el nuevo material.
¡Muchas gracias por su tiempo para esta entrevista! ¡Para Darkzen Dragón Metal Angels!
Info
https://www.facebook.com/amberiandawn/
https://www.instagram.com/amberiandawn/