DARKZEN
DRAGON
METAL ANGELS
​
ROCK/METAL ON LINE
Model, hair & make-up: La Esmeralda
Photo: Heiner Seemann / GrautonStudio
Dress: Steampunk Decadence & Madame Mécanique
Earrings: Pinkabsinthe
Model Official of Darkzen Dragon On Line
La Esmeralda German Model
Ilaria Lucille!
Aevum band
The Interview!
By Darkzen
16/06/2020
Official Bio
The meaning of music, of tireless research and of the band's continuous evolution are summarized in the name AEVUM, Formed in 2008, AEVUM's music is in perpetual inclination towards the union between the human being and the divine, in a genre that is a bond between the neo-classical and gothic metal worlds. Aevum are known for their theatrical Live Shows, and have toured all over Europe with Haggard, Vision Divine, Blaze Bayley (ex-Iron Maiden), and performed at various Metal Festivals in Italy, since their inception in 2007. Aevum also performed at last years Metalhead Meeting Festival in Bucharest, Romania, that included such bands as Eluveitie, Delain, Dragonforce, Rotting Christ and Kreator, from Torino Italy for you!!
​
Hello greetings! and Welcome to Darkzen Dragon Metal Angels! A pleasure to have this talk with you Lucille! How are you?
​
Lucille
​
Hey Darkzen! Thanks for having me, it's a pleasure and a honour to be featured on your website. I'm ok, just a bit upset by the current situation and the quarantine, but things are getting better. Hope all our readers are ok!
​
Darkzen
​
Thank you a lot!
​
How is the quarantine in Italy, I know that already improving a lot and I am glad to know, how are you coping with this confinement?
​
Lucille
​
Yeah, things are getting a lot better. I've had the chance to meet my family and some friends (with all the safety measures, of course) and I'm grateful for that! In quarantine I've been working and practicing (and cooking and baking...!) a lot, but I can't say it has been easy. I was by myself for most of the time and I was scared and worried. But hopefully we left the worst times behind us!
​
Darkzen
​
Wow that's good! So homey! Hopefully yes.
​
Tell us the story of Lucille! For all the fans of the world and Latin America, your passion for music as it was born?
I have always loved music, since I was a kid. Or even before!
​
Lucille

I'll tell you a secret: my parents named me Lucille after BB King's guitar! So my path was traced in a way :-)
I played the piano when I was a kid, but soon discovered my true passion for singing and theatre. When I was 17 I found myself on a opera stage as a background actor. I didn't know what I was doing, but I istantly fell in love.
​
Darkzen
​
Thanks for sharing your secrets!
​
What other musical influences does Lucille have? Opera Metal, Goth Metal, Symphonic Metal or?
​
Lucille
​
My passion for gothic and symphonic metal has grown up with me. I have to confess that listening to Nightwish inspired me to keep trying and studying when I was very young.
​
I'm a classically trained opera singer, I've studied in a Conservatorio and I perform operas and classical concerts here in Italy, besides metal. So I would say my influences come mostly from classical music!
​
The New album Multiverse is fantastic! I've heard it! Where does all that musical and lyrical creativity come from?
​
Lucille
​
Thank you Darkzen, I really appreciate you words. We are 8 people in the band, with different ideas, interests, opinions. We try to blend our creativity together. Usually we think of a theme for the album and then each one of us tries and create something related to that theme. That seemed to work!
​
The song on their album Tair is great in sound and voice! Why was that song chosen for a video clip? And besides The Time Machine?
​
Lucille
​
Glad you like it! We chose it because we thought it was catchy, it wasn't too long and we all really liked it. Not easy to decide when you're 8 people in a band. The same happened for The Time Machine.
​
The album is extensive, will there be another video clip?
​
Lucille
​
Another videoclip came out a few days ago, Spark of life: https://youtu.be/7AU-zdFlsXc I hope you like it!
And we are working on something else! Unfortunately we couldn't promote our album live due to the Coronavirus, so we are trying to do it online as much as possible.
​
Do you have a special favorite song from this album? Did you write in that song?
​
Lucille
​
My absolute favourite song from the album is "The Garden of Mars". I haven't written it myself, but I just love the tunes and lyrics. On this song I duet with a special guest: Marika from Eternal Silence, an amazing singer and friend. Our voices melt together in lovely harmonies. I'm so satisfied by the final result!
​
The mastering of his new album was in charge of our friend Michele Guaitoli (Vision of atantis, Temperance and Kaleidon). What was the opinion of great Michele?
​
Lucille
​
Michele has always been nice, supportive and very professional. We really have to thank him for everything he's done. He told me that he liked The time machine a lot, both the song and video!
​
You have you in mind dates for some live presentation? Where??
​
Lucille
​
There's really nothing set yet. Sadly, we can't really plan any concerts until it's safe to. We definitely would like to play in Torino, our hometown, and then start touring. My secret dream would be touring the USA.
​
Have you already thought about doing more live via Live Streaming on any social network? I think that is already the new modality and future, what do you think?
​
Lucille
​
Last Saturday our label, Darktunes music group, ran a great e-Festival through multiple platforms: it was great and fun to watch! You can watch it here: https://youtu.be/bsNN_Dg5rwY
​
I also might do some live streaming on my Instagram page soon. I'm not really used to it, but I'll try. I'm used to talk to people, to feed from the energy of the crowd, so it's a bit weird talking or singing to a phone!
​
Nothing can compare to a real live show, but that's we can do to keep the music (and ourselves!) alive during these difficult times.
​
Darkzen
​
I agree!
​
Anything else you would like to share with us?
​
Lucille
​
Check out Aevum on our social media pages (Facebook, Instagram, Youtube). I have a personal Instagram page too!
​
Thank you so much for having this interview for Darkzen Dragon Metal Angels!
​
Lucille
​
Thank you again and thanks to all our readers!
​
Stay safe, stay healthy and keep the music alive. Lots of love to all of you.
​
Info
​
http://www.reverbnation.com/aevumband
http://www.youtube.com/aevumlive
https://aevumopera.bandcamp.com/
https://soundcloud.com/aevumopera
https://www.instagram.com/aevum_gothic/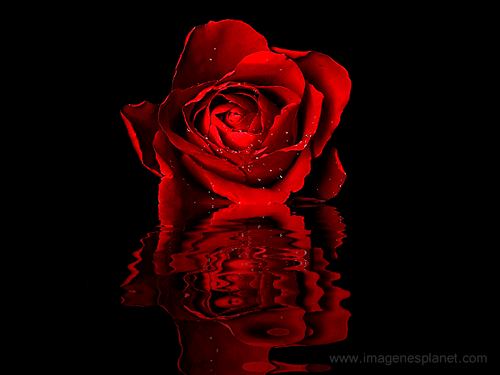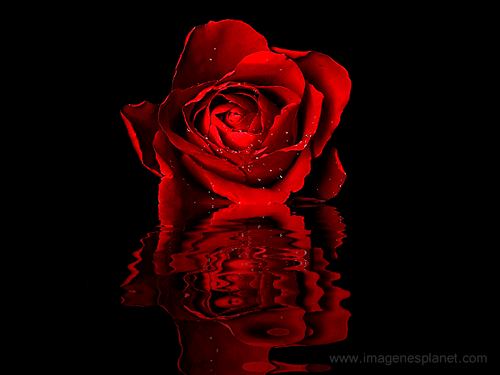 Ilaria Lucille!
Aevum band
La Entrevista!
Por Darkzen
16/06/2020
Bio Oficial
El significado de la música, de la investigación incansable y de la evolución continua de la banda se resume en el nombre AEVUM. Formada en 2008, la música de AEVUM está en una inclinación perpetua hacia la unión entre el ser humano y lo divino, en un género que es un vínculo entre los mundos de metal neoclásico y gótico. Aevum es conocido por sus espectáculos teatrales en vivo, y ha realizado giras por toda Europa con Haggard, Vision Divine, Blaze Bayley (ex Iron Maiden), y actuó en varios festivales de metal en Italia, desde su inicio en 2007. Aevum también actuó por fin ¡Festival Metalhead Meeting en Bucarest, Rumania, que incluyó a bandas como Eluveitie, Delain, Dragonforce, Rotting Christ y Kreator, de Torino Italia para ti!
​
¡Hola, saludos! y bienvenidos a Darkzen Dragón Metal Angels! Un placer tener esta conversación contigo Lucille! ¿Cómo estás?
​
Lucille
​
¡Hola Darkzen! Gracias por invitarme, es un placer y un honor aparecer en su sitio web. Estoy bien, solo un poco molesta por la situación actual y la cuarentena, pero las cosas están mejorando. ¡Espero que todos nuestros lectores estén bien!
​
Darkzen
​
Muchas gracias!!
​
¿Cómo está la cuarentena en Italia? Sé que ya está mejorando mucho y me alegra saber cómo está lidiando con este encierro.
​
Lucille
​
Sí, las cosas están mejorando mucho. ¡He tenido la oportunidad de encontrarme con mi familia y algunos amigos (con todas las medidas de seguridad, por supuesto) y estoy agradecida por eso! En cuarentena, he estado trabajando y practicando (¡y cocinando y horneando...!) Mucho, pero no puedo decir que haya sido fácil. Estuve solo la mayor parte del tiempo y estaba asustada y preocupada. ¡Pero espero que hayamos dejado atrás los peores momentos!
​
Darkzen
​
Woow qué bien! Así de hogareña! Esperemos que sí.
​
¡Cuéntanos la historia de Lucille! Para todos los fanáticos del mundo y América Latina, ¿tu pasión por la música tal como nació?
​
Lucille:
​
Siempre me ha encantado la música, desde que era una niña. O incluso antes!
Te diré un secreto: ¡mis padres me llamaron Lucille después de la guitarra de BB King! Entonces mi camino fue trazado de una manera :-)
​
Toqué el piano cuando era niña, pero pronto descubrí mi verdadera pasión por el canto y el teatro. Cuando tenía 17 años me encontré en un escenario de ópera como actor de fondo. No sabía lo que estaba haciendo, pero al instante me enamoré.
​
Darkzen
​
Gracias por compartir tus secretos!
​
¿Qué otras influencias musicales tiene Lucille? Opera Metal, Goth Metal, Symphonic Metal o?
Lucille
​
Mi pasión por el metal gótico y sinfónico ha crecido conmigo. Tengo que confesar que escuchar a Nightwish me inspiró a seguir intentando y estudiando cuando era muy joven.
​
Soy un cantante de ópera con formación clásica, estudié en un conservatorio y toco óperas y conciertos de música clásica aquí en Italia, además del metal. ¡Entonces diría que mis influencias provienen principalmente de la música clásica!
​
¡El nuevo álbum Multiverse es fantástico! Lo he escuchado! ¿De dónde viene toda esa creatividad musical y lírica?
​
Lucille
​
Gracias Darkzen, realmente aprecio tus palabras. Somos 8 personas en la banda, con diferentes ideas, intereses, opiniones. Tratamos de mezclar nuestra creatividad juntos. Por lo general, pensamos en un tema para el álbum y luego cada uno de nosotros intenta crear algo relacionado con ese tema. ¡Eso pareció funcionar!
​
¡La canción en su álbum Tair es genial en sonido y voz! ¿Por qué se eligió esa canción para un videoclip? ¿Y además de The Time Machine?
​
Lucille
​
Me alegro de que te guste! Lo elegimos porque pensamos que era pegadizo, no fue demasiado largo y a todos nos gustó mucho. No es fácil decidir cuándo son 8 personas en una banda. Lo mismo sucedió con The Time Machine.
​
El álbum es extenso, ¿habrá otro vídeo clip?
​
Lucille
​
Hace unos días salió otro videoclip, Spark of life: https://youtu.be/7AU-zdFlsXc ¡Espero que les guste!
¡Y estamos trabajando en otra cosa! Desafortunadamente, no pudimos promocionar nuestro álbum en vivo debido al Coronavirus, por lo que estamos tratando de hacerlo en línea tanto como sea posible.
​
¿Tienes una canción favorita especial de este álbum? ¿Escribiste en esa canción?
​
Lucille
​
Mi canción favorita absoluta del álbum es "The Garden of Mars". No lo he escrito yo misma, pero me encantan las canciones y las letras. En esta canción hago un dueto con una invitada especial: Marika de Eternal Silence, una increíble cantante y amiga. Nuestras voces se funden en armonías encantadoras. ¡Estoy tan satisfecho con el resultado final!
​
El dominio de su nuevo álbum estuvo a cargo de nuestro amigo Michele Guaitoli (Visión de atantis, Temperance y Kaleidon). ¿Cuál fue la opinión del gran Michele?
​
Lucille
​
Michele siempre ha sido amable, solidario y muy profesional. Realmente tenemos que agradecerle por todo lo que ha hecho. Me dijo que le gustaba mucho la máquina del tiempo, ¡tanto la canción como el vídeo!
​
¿Tienes en mente fechas para alguna presentación en vivo? ¿¿Dónde??
​
Lucille
​
Realmente no hay nada establecido todavía. Lamentablemente, no podemos planificar ningún concierto hasta que sea seguro hacerlo. Definitivamente nos gustaría tocar en Torino, nuestra ciudad natal, y luego comenzar a viajar. Mi sueño secreto sería recorrer los Estados Unidos.
​
¿Ya han pensado en hacer más en vivo a través de Live Streaming en alguna red social? Creo que esa es la nueva modalidad y el futuro, ¿qué te parece?
​
Lucille
​
El sábado pasado, nuestro sello, el grupo de música Darktunes, realizó un gran e-Festival a través de múltiples plataformas: ¡fue genial y divertido de ver! Puedes verlo aquí: https://youtu.be/bsNN_Dg5rwY
También podría hacer algunas transmisiones en vivo en mi página de Instagram pronto. Realmente no estoy acostumbrada, pero lo intentaré. Solía hablar con la gente, alimentarme de la energía de la multitud, ¡así que es un poco extraño hablar o cantarle al teléfono!
​
Nada puede compararse con un show en vivo real, pero eso es lo que podemos hacer para mantener viva la música (¡y a nosotros mismos!) Durante estos tiempos difíciles.
​
Darkzen
​
Estoy de acuerdo!
​
¿Algo más que quieras compartir con nosotros?
​
Lucille
​
Echa un vistazo a Aevum en nuestras páginas de redes sociales (Facebook, Instagram, Youtube). ¡También tengo una página personal de Instagram!
​
¡Muchas gracias por tener esta entrevista para Darkzen Dragón Metal Angels!
​
Lucille
​
Gracias de nuevo y gracias a todos nuestros lectores!
​
Manténgase seguros, saludables y mantenga viva la música. Mucho amor para todos ustedes.
​
Info
​
http://www.reverbnation.com/aevumband
http://www.youtube.com/aevumlive
https://aevumopera.bandcamp.com/
https://soundcloud.com/aevumopera
https://www.instagram.com/aevum_gothic/