DARKZEN
DRAGON
METAL ANGELS
​
ROCK/METAL ON LINE
Model, hair & make-up: La Esmeralda
Photo: Heiner Seemann / GrautonStudio
Dress: Steampunk Decadence & Madame Mécanique
Earrings: Pinkabsinthe
Model Official of Darkzen Dragon On Line
La Esmeralda German Model
Cellar Twins!
The Interview!
By Darkzen
01/02/2020
Official Bio
Cellar Twins is a modern rock band with an enigmatic sound identity. Composed of 4 Belgians and founded in 2014, the group offers an intense journey into a unique universe where light and darkness combine. After a first EP in 2017, the band released the album DUALITY in December 2019, praised by many Belgian and international critics. Somewhere between passion and rebellion, Cellar Twins revitalizes a multitude of musical horizons and asserts itself as a new image of rock music.
​
Greetings band! How are you? Thank you very much for this opportunity with you of Cellar Twins!
​
CT:
​
Hi! We are very good thank you and thank you for having us!
​
Who are all the members of the band?
​
CT:
​
We have Carl Kubinsky on vocals, Jeff Sternon on guitars, Elodie Vainqueur on the bass guitar, and David Annenkoff on the drums.
​
What are your musical influences? His sound is heavy, with an alternative metal style so it seems to me, with an emphasis on the chords of his guitars
​
CT:
​
Metalcore and alternative metal are probably our main influences. However, when listening closely to our tracks, one can also find subtle prog, nu-metal, and djent moves sprinkled here and there. It's worth noting that our "influences palette" is quite large and gets inputs from every style of music we can get our ears on, no matter the name it carries.
​
How do you feel about this re-release of your Duality album? Why the re-launch?
​
CT:
​
We've had very good feedback regarding the independent release of the album. For example, we had a wild release party during which we shot our movie clip for the song "Molotov Parade" (which can be found on Cellar Twins youtube page). This led us to believe that it'd be worth trying to reach a wider audience by working with a label. Mike at hardlife promotion, our PR at the time, recommended us Rockshots Records.
​
Are you working on any new material?
​
CT:
​
Oh yes, and boy what a new material! We are very enthusiastic about the new songs we are currently writing and we feel that once people will hear it, they will go wild!
​
Any new video or single?
​
CT:
​
Yes, we released a single for the song Millenium weeks ago, and we recently released a new visualizer for the song $olace. But that is not over! And a new video clip was released for the song Selfear.
​
Do you have an online concert in mind? By which social network would it be if this is the case?
​
CT:
​
We've done one of those during the first confinement in Belgium. It was ok but we don't think we'll do any of that anymore because playing in front of an empty room really kills most of the fun...
​
For Elo, How are you Elo? Besides Bass, any other favorite musical instrument?
​
Elo:
​
I'm very good, thank you! Yes absolutely, I'm actually a trumpet and saxophone teacher, and if I had to choose one full time, it'd probably be the saxophone.
​
Elo, how do you feel inside is this environment with a very talented band?
​
Elo:
​
This is pure bliss, I couldn't be happier! I really feel like I belong to the band. We get along very well and we have a ton of fun on stage, so I couldn't have dreamed of a better band to be in!
​
Elo, what are your biggest musical influences on guitar?
​
Elo:
​
For the last years, I've almost exclusively been listening to rock and metal. I really dig alternative metal, djent, and metalcore. If you checked out my playlist right now, you'd find some Alter Bridge, Bring me the horizon, Jinjer, Periphery, A day to remember, etc.
​
When you compose the songs, do you all participate in writing or who is the one doing it? Are you your Elo too?
​
Elo:
​
The typical writing process we follow is that Jeff brings riffs and ideas for different parts that are then arranged into songs by the band as a whole. The lyrics are written by Carl and Jeff. A few songs with more personal meanings are sometimes written by a single member of the band, but these are more exceptions since we want to maintain a strong team spirit.
​
Elo and Cellar Twins, what goals do you have for the remainder of 2021?
​
Elo:
​
Hopefully, we'll be able to hit the stage soon! We have some new songs that we can't wait to make you hear on the biggest stages possible, so be ready, because we'll sure be!
​
What can you tell your fans? Do you have any surprises for them?
​
CT:
​
We want to deeply thank them for the support they give us no matter what… It really means a lot to us. Regarding surprises, after our singles Millenium and $olace, a new clip of the song Selfear was released soon so make sure to check it out! And as we said, some super intense songs are currently being written so make sure to come and check us out when it's finally possible !
​
Thank you very much for this interview Cellar Twins! From Darkzen Dragon Metal Angels! Excellent 2021
​
Info
​
https://soundcloud.com/user-504782265
https://www.facebook.com/cellar.twins
https://www.youtube.com/channel/UCxpiZsEIUHFvvhhDeWUKrPQ
Album order - https://bit.ly/Duality_CD

Music Video - Millenium - YouTube
Music Video - Molotov Parade - YouTube
Music Video - My Shell - YouTube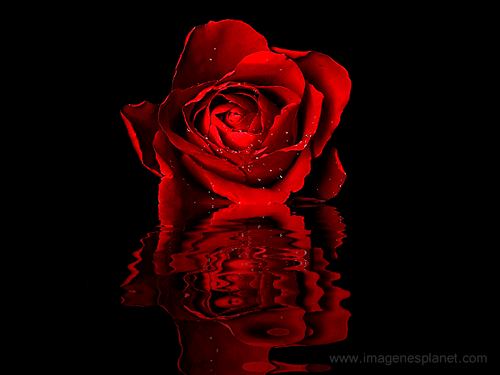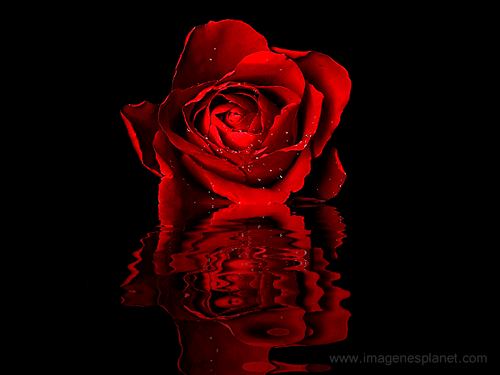 Cellar Twins!
La Entrevista!
Por Darkzen
01/02/2020
Bio Oficial
Cellar Twins es una banda de rock moderna con una identidad sonora enigmática. Compuesto por 4 belgas y fundado en 2014, el grupo ofrece un viaje intenso hacia un universo único donde la luz y la oscuridad se combinan. Después de un primer EP en 2017, la banda lanzó el álbum DUALITY en diciembre de 2019, elogiado por muchos críticos belgas e internacionales. En algún lugar entre la pasión y la rebelión, Cellar Twins revitaliza una multitud de horizontes musicales y se afirma como una nueva imagen de la música rock.
Saludos banda! ¿Cómo están? ¡Muchas gracias por esta oportunidad con ustedes Cellar Twins!
CT:
¡Hola! Estamos muy bien gracias y gracias por recibirnos!
¿Quiénes son todos los miembros de la banda?
CT:
Tenemos a Carl Kubinsky en la voz, Jeff Sternon en la guitarra, Elodie Vainqueur en el bajo y David Annenkoff en la batería.
¿Cuáles son sus influencias musicales? Su sonido es pesado, con un estilo de metal alternativo así me parece, con énfasis en los acordes de sus guitarras.
CT:
El metalcore y el metal alternativo son probablemente nuestras principales influencias. Sin embargo, al escuchar atentamente nuestras pistas, también se pueden encontrar movimientos sutiles de prog, nu-metal y djent salpicados aquí y allá. Vale la pena señalar que nuestra "paleta de influencias" es bastante grande y recibe entradas de todos los estilos de música que podemos captar, sin importar el nombre que lleve.
¿Cómo se sienten con este re lanzamiento de tu álbum Duality? ¿Por qué el re lanzamiento?
CT:
Hemos recibido muy buenos comentarios sobre el lanzamiento independiente del álbum. Por ejemplo, tuvimos una fiesta de lanzamiento salvaje durante la cual filmamos nuestro videoclip para la canción "Molotov Parade" (que se puede encontrar en la página de YouTube de Cellar Twins). Esto nos llevó a creer que valdría la pena intentar llegar a un público más amplio trabajando con un sello. Mike de hardlife Promotion, nuestro PR en ese momento, nos recomendó Rockshots Records.
¿Están trabajando en algún material nuevo?
CT:
¡Oh, sí, y vaya material nuevo! Estamos muy entusiasmados con las nuevas canciones que estamos escribiendo actualmente y sentimos que una vez que la gente las escuche, ¡se volverán locas!
¿Algún video nuevo o single?
CT:
Sí, lanzamos un sencillo para la canción Millenium hace semanas, y recientemente lanzamos un nuevo visualizador para la canción $olace. ¡Pero eso no ha terminado! Y se lanzó un nuevo videoclip para la canción Selfear.
¿Tienen un concierto online en mente? ¿Por qué red social sería si este fuera el caso?
CT:
Hicimos uno de esos durante el primer confinamiento en Bélgica. Estuvo bien, pero no creemos que hagamos nada más porque jugar frente a una habitación vacía realmente mata la mayor parte de la diversión ...
Para Elo, ¿Cómo estás Elo? Además del bajo, ¿algún otro instrumento musical favorito?
Elo:
¡Estoy muy bien gracias! Sí, absolutamente, en realidad soy profesora de trompeta y saxofón, y si tuviera que elegir uno a tiempo completo, probablemente sería el saxofón.
Elo, ¿Cómo te sientes por dentro es este ambiente con una banda muy talentosa?
Elo:
Esto es pura felicidad, ¡no podría estar más feliz! Realmente siento que pertenezco a la banda. Nos llevamos muy bien y nos divertimos muchísimo en el escenario, ¡así que no podría haber soñado con una banda mejor en la que estar!
Elo, ¿Cuáles son tus mayores influencias musicales en la guitarra?
Elo:
Durante los últimos años, he estado escuchando casi exclusivamente rock y metal. Realmente me gusta el metal alternativo, el djent y el metalcore. Si revisas mi lista de reproducción en este momento, encontrarás algo de Alter Bridge, Bring me the horizon, Jinjer, Periphery, Un día para recordar, etc.
Cuando componen las canciones, ¿Participan todos en la escritura o quién es el que lo hace? ¿También eres tu Elo?
Elo:
El proceso de escritura típico que seguimos es que Jeff aporta riffs e ideas para diferentes partes que luego la banda en su conjunto organiza en canciones. La letra está escrita por Carl y Jeff. Algunas canciones con significados más personales a veces son escritas por un solo miembro de la banda, pero estas son más excepciones ya que queremos mantener un fuerte espíritu de equipo.
Elo y Cellar Twins, ¿Qué objetivos tienen para lo que resta del 2021?
Elo:
¡Con suerte, podremos subir al escenario pronto! Tenemos algunas canciones nuevas que estamos ansiosos por hacerte escuchar en los escenarios más grandes posibles, así que prepárate, ¡porque seguro que lo estaremos!
¿Qué les pueden decir a sus fans? ¿Tienes alguna sorpresa para ellos?
CT:
Queremos agradecerles profundamente por el apoyo que nos brindan pase lo que pase ... Realmente significa mucho para nosotros. En cuanto a las sorpresas, después de nuestros singles Millenium y $olace, se lanzó un nuevo clip de la canción Selfear, ¡así que asegúrate de verlo! Y como dijimos, actualmente se están escribiendo algunas canciones súper intensas, ¡así que asegúrate de venir a vernos cuando finalmente sea posible!
¡Muchas gracias por esta entrevista Cellar Twins! ¡De Darkzen Dragón Metal Angels! Excelente 2021
Info
https://soundcloud.com/user-504782265
https://www.facebook.com/cellar.twins
https://www.youtube.com/channel/UCxpiZsEIUHFvvhhDeWUKrPQ
Album order - https://bit.ly/Duality_CD

Music Video - Millenium - YouTube
Music Video - Molotov Parade - YouTube
Music Video - My Shell - YouTube