DARKZEN
DRAGON
METAL ANGELS
​
ROCK/METAL ON LINE
Model, hair & make-up: La Esmeralda
Photo: Heiner Seemann / GrautonStudio
Dress: Steampunk Decadence & Madame Mécanique
Earrings: Pinkabsinthe
Model Official of Darkzen Dragon On Line
La Esmeralda German Model
Sharone!
The Interview!
By Darkzen
20/09/2021
Official Bio
Sharone erupted onto the Denver music scene as a solo artist in 2014 playing local DIY venues; since then she has gone on to play venues such as Marquis Theater, Bluebird Theater, and Gothic Theater, playing festivals, and opening for bands such as One-Eyed-Doll, The Birthday Massacre, Fuel, Saving Abel, Davey Suicide, Tantric, Hell's Belles, Stitched Up Heart, and Puddle Of Mudd. The atmospheric and melodramatic music of Evanescence and the psychedelic blues of Black Sabbath inspired Sharone to start performing her music live with a full rock band backing her.
In the Spring of 2020, Sharone signed with Devil Inside Records, and began working on her fourth studio album. The first single "Can We Pretend" was released July 24th, and has been the young rocker's most successful release to date.
This unique rock artist is destined for success in the metal and goth rock realm. Look out for more new music from Sharone coming very soon.
Hello Sharone! Thank you very much for to be here in Darkzen Dragón Metal Angels!
How have you been?
Sharone:
I've been okay! I'm definitely working harder than ever and it feels good.
Tell us a little about your musical career within Goth Metal! What catches your attention about Gothic Metal?
Sharone:
I've opened for a few similar acts (The Birthday Massacre, One Eyed Doll, and Stitched Up Heart), but for the most part I've found that gothic metal is a very specific genre that you don't come across very often. I love the spooky musical elements that come with this genre.
Which means your stage name?
Sharone:
It's just my name. I went up on stage when I was 15 and was asked what my name was. I answered, and that became my stage name.
What are your favorite musical styles? With Metal or without Metal?
Sharone:
I love metal, but I also listen to genres outside of it.
What are your female singers that have the most influence on you?
Sharone:
Amy Lee, Lady Gaga, Lzzy Hale, and P!nk.
What story is behind your new video "Pinup Doll"?
Sharone:
I was viewed more as a "public figure" rather than a human being by someone I was supposed to be in an intimate relationship with. After we split I found mutual friends of ours disappearing from my life. I've always had a lot of guy friends and have heard the "she was a crazy b*tch" line from my friends numerous times about women they've been in relationships with. Which made me think back on how the circumstances of that relationship made me feel and act in response to the awful treatment I was getting. "Pinup Doll" is basically about those two things. The video is two "douche bros" being haunted by a woman after trying to break her image down.
This new video is from your new 4th album 'MORBID ILLUSION' in this 4th album that Sharone shows us? Darkness? Disappointment? Illusion? Why the name of Morbid Illusion?
Sharone:
The majority of this album was about a painful relationship and a facade I was forced to uphold for the sake of my musical project. When I wrote "Can We Pretend", it was like I was finally admitting how much pain I had actually been in. I'd been pretending for years that my life was something completely different from what was actually going on. After I wrote that song, I just fell into my feelings and started opening up about how miserable I had been. Everything the public had seen prior was all an illusion.
What does your album cover mean?
Sharone:
The album cover was meant to show the exact emotion and meaning behind this album. It displays a vulnerable and hurt woman, kneeling on the floor, surrounded by items meant to be sweet and beautiful, but they're all destroyed. Behind her stands the reality of her life: a man pulling her by her hand and demons consuming them both.
How about the live events in these months where security measures have been relaxed due to the pandemic?
Sharone:
Covid definitely hurt live music. I was meant to go on tour twice in 2020 and neither one ended up happening. It was really heartbreaking. Playing live again this year has been a breath of fresh air.
When will you release another video or single from your 4th album?
Sharone:
Soon… ;)
Are there any or any dates for a Tour in the United States? Or maybe outside the country?
Sharone:
Hopefully soon!
Anything else that you would like to share with us?
Sharone:
Thank you for taking the time, and to the fans reading. I love you guys. Be sure to follow my social media pages, check out my music videos on YouTube, and give a spin or download to my new album, 'Morbid Illusion'. I'll have more new music coming soon.
Xoxo
Rone
Thank you very much for your time for this interview, for Darkzen Dragon Metal Angels!
Info
https://www.youtube.com/channel/UCktZmmoL02gcXcfAVJp-N1A
https://www.facebook.com/sharone.official
https://www.instagram.com/sharone_official/
https://twitter.com/sharone_music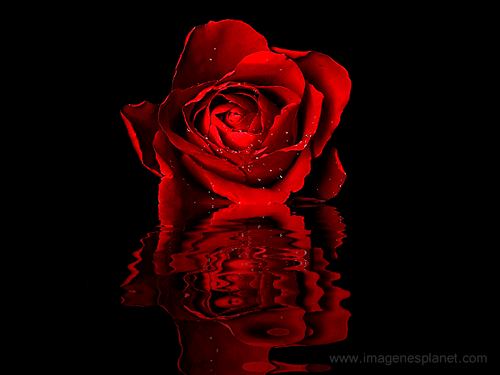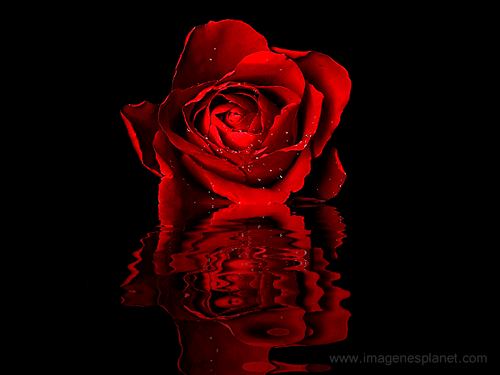 Sharone!
La Entrevista!
Por Darkzen
20/09/2021
Bio Oficial
Sharone irrumpió en la escena musical de Denver como solista en 2014 tocando en lugares locales, desde entonces ha pasado a tocar en lugares como Marquis Theatre, Bluebird Theatre y Gothic Theatre, tocando en festivales y como telonero de bandas como One-Eyed-Doll, The Birthday Massacre, Fuel, Saving Abel, Davey Suicide, Tantric, Hell's Belles, Stitched Up Heart, y Puddle Of Mudd. La música atmosférica y melodramática de Evanescence y el blues psicodélico de Black Sabbath inspiraron a Sharone a comenzar a tocar su música en vivo con una banda de rock completa que la respaldaba.
En la primavera de 2020, Sharone firmó con Devil Inside Records y comenzó a trabajar en su cuarto álbum de estudio. El primer sencillo "Can We Pretend" fue lanzado el 24 de julio y ha sido el lanzamiento más exitoso de Sharone hasta la fecha.
Este artista de rock único está destinada al éxito en el reino del rock gótico y del metal. Esté atento a más música nueva de Sharone muy pronto.
¡Hola Sharone! ¡Muchas gracias por estar aquí en Darkzen Dragón Metal Angels!
¿Cómo has estado?
Sharone:
¡He estado bien! Definitivamente estoy trabajando más duro que nunca y se siente bien.
¡Cuéntanos un poco sobre tu carrera musical dentro del Goth Metal! ¿Qué te llama la atención del Gothic Metal?
Sharone:
Abrí para algunos actos similares (The Birthday Massacre, One Eyed Doll y Stitched Up Heart), pero en su mayor parte descubrí que el gothic metal es un género muy específico con el que no te encuentras muy a menudo. . Me encantan los elementos musicales espeluznantes que acompañan a este género.
¿Qué significa tu nombre artístico?
Sharone:
Es solo mi nombre. Subí al escenario cuando tenía 15 años y me preguntaron cómo me llamaba. Respondí, y ese se convirtió en mi nombre artístico.
¿Cuáles son tus estilos musicales favoritos? ¿Con metal o sin metal?
Sharone:
Amo el metal, pero también escucho géneros fuera de él.
¿Cuáles son tus cantantes femeninas que tienen más influencia en ti?
Sharone:
Amy Lee, Lady Gaga, Lzzy Hale y P! Nk.
¿Qué historia hay detrás de su nuevo video "Pinup Doll"?
Sharone:
Alguien con quien se suponía que tenía una relación íntima me veía más como una "figura pública" que como un ser humano. Después de que nos separamos, encontré amigos mutuos que desaparecían de mi vida. Siempre he tenido muchos amigos y he escuchado la frase "ella era una perra loca" de mis amigos en numerosas ocasiones sobre las mujeres con las que han estado en relaciones. Lo que me hizo pensar en cómo las circunstancias de esa relación me hicieron sentir y actuar en respuesta al terrible trato que estaba recibiendo. "Pinup Doll" trata básicamente de esas dos cosas. El video es de dos "idiotas" siendo perseguidos por una mujer después de intentar romper su imagen.
¿Este nuevo video es de su nuevo 4to álbum 'MORBID ILLUSION' en este 4to álbum que nos muestra Sharone? ¿Oscuridad? ¿Decepción? ¿Espejismo? ¿Por qué el nombre de Morbid Illusion?
Sharone:
La mayor parte de este álbum trata sobre una relación dolorosa y una fachada que me vi obligada a mantener por el bien de mi proyecto musical. Cuando escribí "Can We Pretend", fue como si finalmente estuviera admitiendo cuánto dolor había sufrido. Había estado fingiendo durante años que mi vida era algo completamente diferente de lo que realmente estaba pasando. Después de escribir esa canción, caí en mis sentimientos y comencé a hablar sobre lo miserable que había sido. Todo lo que el público había visto antes era una ilusión.
¿Qué significa la portada de tu álbum?
Sharone:
La portada del álbum estaba destinada a mostrar la emoción exacta y el significado detrás de este álbum. Muestra a una mujer vulnerable y herida, arrodillada en el suelo, rodeada de objetos destinados a ser dulces y hermosos, pero todos están destruidos. Detrás de ella se encuentra la realidad de su vida: un hombre tirando de ella de la mano y demonios consumiéndolos a ambos.
¿Qué hay de los eventos en vivo en estos meses donde las medidas de seguridad se han relajado debido a la pandemia?
Sharone:
Covid definitivamente lastimó la música en vivo. Estaba destinada a ir de gira dos veces en 2020 y ninguna terminó sucediendo. Fue realmente desgarrador. Tocar en directo de nuevo este año ha sido un soplo de aire fresco.
¿Cuándo lanzarán otro video o single de su cuarto álbum?
Sharone:
Pronto… ;)
¿Hay alguna o algunas fechas para una gira en los Estados Unidos? ¿O quizás fuera del país?
Sharone:
¡Espero que pronto!
¿Algo más que te gustaría compartir con nosotros?
Sharone:
Gracias por tomarse el tiempo y a los fans que lean. Los amo chicos. Asegúrese de seguir mis páginas de redes sociales, ver mis videos musicales en YouTube y dar una vuelta o descargar mi nuevo álbum, 'Morbid Illusion'. Pronto tendré más música nueva.
Xoxo
Rone
¡Muchas gracias por tu tiempo para esta entrevista, para Darkzen Dragón Metal Angels!
Info
https://www.youtube.com/channel/UCktZmmoL02gcXcfAVJp-N1A
https://www.facebook.com/sharone.official
https://www.instagram.com/sharone_official/