DARKZEN
DRAGON
METAL ANGELS
​
ROCK/METAL ON LINE
Model, hair & make-up: La Esmeralda
Photo: Heiner Seemann / GrautonStudio
Dress: Steampunk Decadence & Madame Mécanique
Earrings: Pinkabsinthe
Model Official of Darkzen Dragon On Line
La Esmeralda German Model
Manora Band!
Mirte van der Ham!
The Interview!
By Darkzen
02/01/2022
Official Bio
Manora originated several years ago when guitarist Ivo Visser and keyboardplayer Arthur Stok started writing their own songs. After several lineup changes Manora found a steady lineup at the end of 2016, with Tijn Scholtze on drums, Tomasz Kisielewicz on bassguitar and vocalist Mirte van der Ham.
​
With this lineup, the whole process accelerated which led to the release of Manora's first EP "Dreamshapes", ready to unleash to the world on September 1st, 2017
On January 8, 2021, Manora released their first music video "Wired to Obey", this is the first single of the upcoming album that is released on October 15, 2021.
​
Manora is a symphonic metal band from the Netherlands. Their sound is characterized by clean vocals and catchy synth melodies, while still maintaining a metal foundation which is accounted for by B-tuned guitars and bass backed up by pounding drums.
​
Hello Mirte! Thank you very much for this opportunity and interview with you! Welcome
​
Mirte:
​
Thank you!
​
How are you? And how was this whole year 2021 for you and your band?
​
Mirte:
​
We did very well, it has of course been a difficult year but I'm very proud with everything we've accomplished. This year we released our first single Wired to Obey with a music video, we've done a succesful crowdfunding campaign, have released our new album and we were able to do a release show.
​
Look at you! Who is Mirte? Tell us a little about yourself! Your hobbies? Do you have other projects? Full time singer?
​
Mirte:
​
My name is Mirte, I'm 28 years old and live in the Netherlands. Of course my biggest hobby is singing, but I also like dancing; I do lindy hop dancing together with my boyfriend. Some of my other hobbies are reading (I like the fantasy genre), gaming and bouldering. I also sing in a choir (Vocal Group Pitch Control) and recently joined another metal project called Chiron's Return. I am not a full-time singer; I have a masters degree in health sciences and I currently work as a research assistant in a large hospital in the Netherlands.
​
What are your musical influences! Metal? Rock? Opera? Pop? Electro?
​
Mirte:
​
For me it started in my teenage years with symphonic metal bands like Within Temptation and Nightwish, but over the years I've started to appreciate other genres of music as well. Some of my favorite bands include Alter Bridge, Ghost and Muse but I also like heavier stuff like Jinjer and Slipknot. I also realy enjoy classical music from time to time, and sometimes also pop music.
​
Training your voice! You have a spectacular voice! What is your Training?
​
Mirte:
​
Thank you! I started taking singing classes when I was 16 and I'm still taking singing classes every other week now. I think it's important to keep training your voice, even if you can already sing very well, because if you don't take care of your voice you might damage it.
​
How do you and the band feel about this debut album release? Brave the storm
​
Mirte:
​
We are really happy with it of course! It's amazing to finally be able to share all the songs with our fans.
​
Production process of your album? Was it difficult to do it? With the prevention measures that currently exist
​
Mirte:
​
There were definitely some difficulties, because for some time we weren't able to rehearse because of the lockdown. But luckily for the recording it wasn't much of a problem, because we were able to record everything by ourselves. The most challenging was to shoot the music video and do the photoshoot, because for that all had to be in the same room.
​
The basis of your album production, did you write any songs? What is Manora's musical style? With this album Manora band defines its own style?
​
Mirte:
​
We write all the songs ourselves. Most of the time, Ivo writes the basis of the song, Arthur puts in his ideas for synths and from there everyone is involved in the writing process. I write almost all lyrics. Our musical style is symphonic metal. I think this album is very representative of our style as a band. Especially since the release of our first EP "Dreamshapes", which we released in 2017, we've really grown as a band and know better what we want our music to sound like.
The structure of your album is very interesting, the album has a base completely of Symphonic Metal and Power Metal, with a defined Orchestral part I think! Could Manora band make an EP, a single or an album with a heavier or darker style?
​
Mirte:
​
It's of course nice to explore some new areas of metal, also the heavier side, which I personally also really enjoy to listen to. But we really want to keep the focus on the orchestral parts, because that is one of the most important elements of our music.
​
Which song is your favorite? How about the reviews of your new album in your country?
​
Mirte:
​
My personal favorite song changes often, but currently it's Pull The Strings. We have received some reviews here in the Netherlands, and so far everyone seems to enjoy the album very much, so we're really happy about that.
​
Wired to Obey the last video released, do you plan to release another new video? Which will be?
​
Mirte:
​
We would really like to record another music video, but we'll need to see if there's enough budget for it. Personally I would like to make a music video for A Beautiful Tragedy, but we'll see :)
​
For you, Mirte, who would you like to share the stage with?
​
Mirte:
​
I've always wanted to sing a duet with Floor Janssen.
​
Do you have any dates for a tour in 2022? Any online event?
​
Mirte:
​
I don't think there will be a tour, because all of us have full time jobs, but we do really want to play some shows. Hopefully this will be possible again in 2022. We would also love to play at some festivals in the summer.
​
Anything else you would like to share with us? For all Latin America
​
Mirte:
​
I would like to thank all our fans in Latin America for your amazing support! I really hope you enjoy the new album and maybe we'll be able to play some shows in Latin America some day :)
Thank you very much for this opportunity to know a little about you! For Darkzen Dragón Metal Angels!
​
Mirte:
​
Thank you!
​
Info
​
https://www.facebook.com/Manoraband/
https://www.instagram.com/manora_music/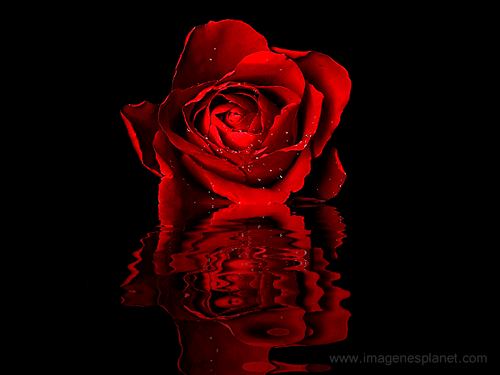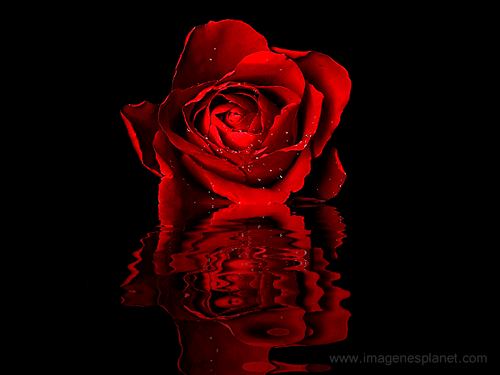 Manora Band!
Mirte van der Ham!
La Entrevista!
Por Darkzen
02/01/2022
Bio Oficial
Manora se originó hace varios años cuando el guitarrista Ivo Visser y el tecladista Arthur Stok comenzaron a escribir sus propias canciones. Después de varios cambios de formación, Manora encontró una formación estable a finales de 2016, con Tijn Scholtze en la batería, Tomasz Kisielewicz en el bajo y la vocalista Mirte van der Ham.
​
Con esta alineación, todo el proceso se aceleró lo que llevó al lanzamiento del primer EP de Manora, "Dreamshapes", listo para dar rienda suelta al mundo el 1 de septiembre de 2017.
​
El 8 de enero de 2021, Manora lanzó su primer video musical "Wired to Obey", este es el primer sencillo del próximo álbum que se lanzará el 15 de octubre de 2021.
Manora es una banda de metal sinfónico de los Países Bajos. Su sonido se caracteriza por voces limpias y melodías de sintetizador pegadizas, al tiempo que mantiene una base de metal que se explica por guitarras afinadas en B y bajo respaldados por batería fuertes.
​
¡Hola Mirte! ¡Muchas gracias por esta oportunidad y entrevista contigo! Bienvenida
​
Mirte:
​
Gracias!
​
¿Cómo estás? ¿Y qué tal fue todo este año 2021 para ti y tu banda?
​
Mirte:
​
Lo hicimos muy bien, por supuesto que ha sido un año difícil, pero estoy muy orgulloso de todo lo que hemos logrado. Este año lanzamos nuestro primer sencillo Wired to Obey con un video musical, hicimos una exitosa campaña de financiamiento colectivo, lanzamos nuestro nuevo álbum y pudimos hacer un programa de lanzamiento.
​
¡Mírate! ¿Quién es Mirte? ¡Cuéntanos un poco sobre ti! ¿Sus pasatiempos? ¿Tienes otros proyectos? ¿Cantante a tiempo completo?
​
Mirte:
​
Mi nombre es Mirte, tengo 28 años y vivo en los Países Bajos. Por supuesto que mi mayor afición es cantar, pero también me gusta bailar; Hago baile de lindy hop junto con mi novio. Algunos de mis otros pasatiempos son la lectura (me gusta el género de fantasía), los juegos y el búlder. También canto en un coro (Vocal Group Pitch Control) y recientemente me uní a otro proyecto de metal llamado Chiron's Return. No soy cantante a tiempo completo; Tengo una maestría en ciencias de la salud y actualmente trabajo como asistente de investigación en un gran hospital en los Países Bajos.
​
¡Cuáles son tus influencias musicales! ¿Metal? ¿Rock? ¿Ópera? ¿Música pop? ¿Electro?
​
Mirte:
​
Para mí, comenzó en mi adolescencia con bandas de metal sinfónico como Within Temptation y Nightwish, pero a lo largo de los años también he comenzado a apreciar otros géneros musicales. Algunas de mis bandas favoritas incluyen Alter Bridge, Ghost y Muse, pero también me gustan las cosas más pesadas como Jinjer y Slipknot. También disfruto mucho de la música clásica de vez en cuando y, a veces, también de la música pop.
​
¡Entrenando tu voz! ¡Tienes una voz espectacular! ¿Cuál es tu formación?
​
Mirte:
​
¡Gracias! Comencé a tomar clases de canto cuando tenía 16 años y todavía sigo tomando clases de canto cada dos semanas. Creo que es importante seguir entrenando tu voz, incluso si ya sabes cantar muy bien, porque si no cuidas tu voz puedes dañarla.
​
¿Cómo se sienten tú y la banda con el lanzamiento de este álbum debut? Brave the Storm
​
Mirte:
​
¡Estamos muy contentos con él, por supuesto! Es increíble poder finalmente compartir todas las canciones con nuestros fans.
​
¿Proceso de producción de tu álbum? ¿Fue difícil hacerlo? Con las medidas de prevención que existen actualmente
​
Mirte:
​
Definitivamente hubo algunas dificultades, porque durante algún tiempo no pudimos ensayar debido al bloqueo. Pero afortunadamente para la grabación no fue un gran problema, porque pudimos grabar todo nosotros mismos. Lo más desafiante fue grabar el video musical y hacer la sesión de fotos, porque para eso todos tenían que estar en la misma habitación.
​
La base de la producción de tu álbum, ¿escribiste alguna canción? ¿Cuál es el estilo musical de Manora? ¿Con este disco la banda Manora define su propio estilo?
​
Mirte:
​
Escribimos todas las canciones nosotros mismos. La mayoría de las veces, Ivo escribe la base de la canción, Arthur pone sus ideas para los sintetizadores y desde allí todos se involucran en el proceso de escritura. Escribo casi todas las letras. Nuestro estilo musical es el metal sinfónico. Creo que este disco es muy representativo de nuestro estilo como banda. Especialmente desde el lanzamiento de nuestro primer EP "Dreamshapes", que lanzamos en 2017, realmente hemos crecido como banda y sabemos mejor cómo queremos que suene nuestra música.
​
La estructura de tu disco es muy interesante, el disco tiene una base completamente de Symphonic Metal y Power Metal, con una parte orquestal definida creo! ¿Podría la banda de Manora hacer un EP, un single o un álbum con un estilo más pesado o más oscuro?
​
Mirte:
​
Por supuesto, es agradable explorar algunas áreas nuevas del metal, también el lado más pesado, que personalmente también disfruto mucho de escuchar. Pero realmente queremos mantener el enfoque en las partes orquestales, porque ese es uno de los elementos más importantes de nuestra música.
​
¿Cuál canción es tu favorita ¿Qué hay de las críticas de tu nuevo álbum en tu país?
​
Mirte:
​
Mi canción favorita personal cambia a menudo, pero actualmente es Pull The Strings. Hemos recibido algunas críticas aquí en los Países Bajos, y hasta ahora todo el mundo parece disfrutar mucho el álbum, así que estamos muy contentos por eso.
​
Wired to Obey el último video lanzado, ¿Planeas lanzar otro nuevo video? ¿Cuál podría ser?
​
Mirte:
​
Realmente nos gustaría grabar otro video musical, pero necesitaremos ver si hay suficiente presupuesto para ello. Personalmente, me gustaría hacer un video musical para A Beautiful Tragedy, pero veremos :)
​
Para ti, Mirte, ¿Con quién te gustaría compartir escenario?
​
Mirte:
​
Siempre quise cantar a dúo con Floor Janssen.
​
¿Tienes fechas para una gira en 2022? ¿Algún evento online?
​
Mirte:
​
No creo que haya una gira, porque todos tenemos trabajos de tiempo completo, pero realmente queremos tocar en algunos shows. Con suerte, esto será posible nuevamente en 2022. También nos encantaría tocar en algunos festivales en el verano.
​
¿Algo más que te gustaría compartir con nosotros? Para toda América Latina
​
Mirte:
​
¡Me gustaría agradecer a todos nuestros fans en América Latina por su increíble apoyo! Realmente espero que disfruten del nuevo álbum y tal vez podamos tocar en algunos shows en América Latina algún día. :)
​
¡Muchas gracias por esta oportunidad de conocer un poco sobre ti! ¡Por Darkzen Dragón Metal Angels!
​
Mirte:
​
Gracias!
​
Info
​
https://www.facebook.com/Manoraband/
https://www.instagram.com/manora_music/