DARKZEN
DRAGON
METAL ANGELS
​
ROCK/METAL ON LINE
Model, hair & make-up: La Esmeralda
Photo: Heiner Seemann / GrautonStudio
Dress: Steampunk Decadence & Madame Mécanique
Earrings: Pinkabsinthe
Model Official of Darkzen Dragon On Line
La Esmeralda German Model
Jess Ruin!
Juliet Ruin band
The Interview!
By Darkzen
31/08/2019
Bio Official
Juliet Ruin was formed in 2015 from the ashes of previous project Fiction of Fate with the desire to fuse metal sound with clean technical vocal stylings in a way that is both beautiful and beastly.
Clean and spirited, Juliet Ruin is comprised of Jess Fleming (lead vocals), Kent Geislinger – (guitar/backing vocals), Dayn Armsworthy (guitar/backing vocals), Cody Reid (bass/backing vocals) and Jesse Bauman (drums); creating an original sound chock full of catchy hooks that convey a fresh and emotive feel to their heavy music.
Juliet Ruin took the obligatory first step with their debut self titled EP in 2017 and quickly made their way through the local scene, captivating audiences with high energy interactions that evoke emotion, vulnerability and power over various local gigs and appearing at several festivals over their flourishing career.
The next exciting step for Juliet Ruin is the release of their first full length album 'Old Stardust, Love and Chaos' in 2019 that promises to be more technical with heavy instrumentation, including some dabbling in low tuned 7 string guitars. The lead vocals have added more screams but also more clean techniques with pop-esque power vocals.\m/
Hello! Jess is a great pleasure to have this interview with you, thank you very much!
​
How are you Jess?
​
Jess:
​
- I am doing well! Thank you for having me!
​
Tell us a little about yourself! How did you get to Heavy Metal?
​
Jess:
​
- I've been singing since I was a very small child. I have tried many genres of music and finally got into metal about 7 or 8 years ago! I have always loved metal and decided to challenge myself with my more aggressive vocal style.
​
Your voice is Rocker! Do you have vocal training? How is it?
​
Jess:
​
- I am mostly a self-taught singer for my clean vocals. I constantly find new ways to challenge and strengthen my voice and my emotional connection to performance. For scream vocals I have taken a lot of wisdom from the great Melissa Cross Zen of Screaming dvds
​
Darkzen:
​
Wow! That is excellent, and our friend Melissa Cross! A Zen Master!! A greeting!
What are your biggest musical influences?
Jess:
-My biggest musical influences for my vocals are Devin Townsend, Freddie Mercury, Randy Blythe and 90's pop divas 🖤
Who are your favourite singers?
Jess:
-right now my favourite singers are Jesse Grace from Vancouver band Kosm, Tatiana shmaylyuk, Jeff Buckley, Ariana Grande, and Devin Townsend as always. As well as many more!
What style of metal do you prefer?
Jess:
-My favourite styles of metal to listen to Prog Metal and Thrash, but I think there is a time and mood for everything.
How would you describe your sound? Of the Juliet Ruin
Jess:
-We are alternate metal. I would describe us as groovy, heavy and poppy.
The new album Old Stardust, Love, and Chaos is very good! and is your first full-length album! Tell us a little about the composition and production?
Jess:
-the production was done with our friend Diego Fernandez at Oracle Studios and it was an amazing process. We had a very efficient time with a lot of laughs. The album was written over about a year and a half with a lot of bumps in the road, but it evolved as it should have, we think.
How did Juliet Ruin form? And why the name of the band?
Jess:
-Juliet ruins started with 4 friends who had just left previous projects. I wanted my stage name to be Juliet Ruin, because Juliet is my middle name...but everyone liked it so much as a band name that we kept it. It embodies the dichotomy of delicate beauty and crushing ruin that we try to convey in our music.
The first single released off Old Stardust, Love and Chaos is great track can you tell me a little about what this track? What does means for you?
Jess:
- Seasons is about the story of Hades and Persephone in a lighter poetic retelling of the mythology. I wrote the lyrics in the spring so I was extra enamoured by the legends and myths tied to the magic of the changing seasons
Some words for your fans?
Jess:
-Thank you so much for taking the time for our music. You are absolutely awesome and we appreciate it so much!
Will there be a new video of some of the songs from your new album?
Jess:
-Yes! We just released a new single last week called Spite! We have a full music video up on YouTube, it's a fun video check it out!
Any plans for Juliet Ruin band for these months? The album comes out September 6 what has Juliet Ruin got planned with that.
Jess:
-We have 10 or so shows planned in western Canada to help promote the album and then we may start looking at the logistics of travelling further!
Will we have Juliet Ruin on a tour in Nort América?
Jess:
-We are definitely looking into it!
Someday we will have you in Latin América? Is there a city in Latin América that you would like to play?
Jess:
-We would love to play anywhere that would have us! Latin America is definitely on the wish list!
Anything else you would like to share with us?
Jess:
- Thank you so much it was lovely to do this! and if anyone is interested in supporting the band through music or our online store head to Julietruin.com
Thank you very much for your time for this interview! for Darkzen Dragón Metal Angels!
Info
https://julietruin.bandcamp.com/
https://www.facebook.com/julietruinband/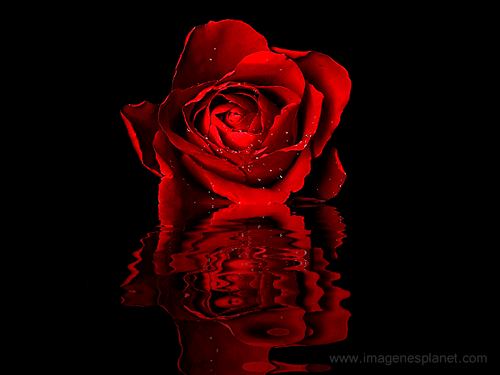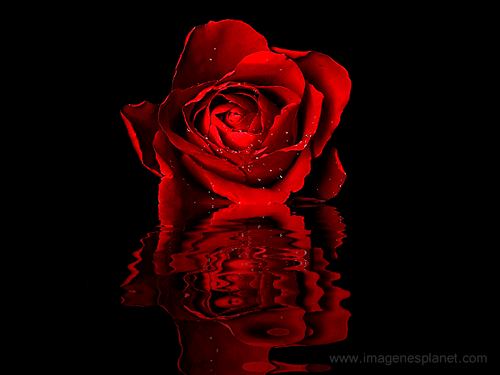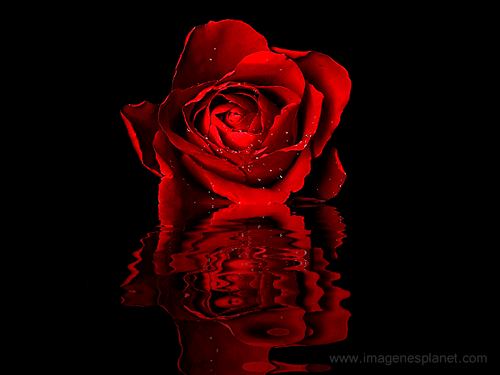 Jess Ruin!
Juliet Ruin band
La Entrevista!
Por Darkzen
31/08/2019
Bio Official
Juliet Ruin se formó en 2015 a partir de las cenizas del proyecto anterior Fiction of Fate con el deseo de fusionar el sonido de metal con estilos vocales técnicos limpios de una manera hermosa y bestial.
Limpia y enérgica, Juliet Ruin está compuesta por Jess Fleming (voz principal), Kent Geislinger - (guitarra / coros), Dayn Armsworthy (guitarra / coros), Cody Reid (bajo / coros) y Jesse Bauman (batería); creando un sonido original lleno de ganchos pegadizos que transmiten una sensación fresca y emotiva a su música pesada.
Juliet Ruin dio el primer paso obligatorio con su EP debut homónimo en 2017 y rápidamente se abrió paso a través de la escena local, cautivando al público con interacciones de alta energía que evocan emoción, vulnerabilidad y poder sobre varios conciertos locales y apareciendo en varios festivales durante su floreciente carrera.
El siguiente paso emocionante para Juliet Ruin es el lanzamiento de su primer álbum de larga duración 'Old Stardust, Love and Chaos' en 2019 que promete ser más técnico con instrumentación pesada, incluyendo algunos toques en guitarras de 7 cuerdas afinadas. Las voces principales han agregado más gritos, pero también técnicas más limpias con voces de poder pop-esque. \m/
¡Hola! Jess es un gran placer tener esta entrevista contigo, ¡muchas gracias!
Como estas Jess?
Jess:
- ¡Lo estoy haciendo bien! ¡Gracias por esto!
¡Cuéntanos un poco sobre ti! ¿Cómo llegaste al Heavy Metal?
Jess:
- He estado cantando desde que era una niña muy pequeña. ¡Probé muchos géneros musicales y finalmente me metí en el metal hace unos 7 u 8 años! Siempre me ha encantado el metal y decidí desafiarme con mi estilo vocal más agresivo.
Tu voz es Rocker! ¿Tienes entrenamiento vocal? ¿Cómo es?
Jess:
- Soy principalmente un cantante autodidacta por mi voz limpia. Constantemente encuentro nuevas formas de desafiar y fortalecer mi voz y mi conexión emocional con el rendimiento. Para las voces de grito, he tomado mucha sabiduría del gran Melissa Cross Zen de Screaming dvds
Darkzen:
Wow! Eso sí que es excelente, y nuestra amiga Melissa Cross! Una Master Zen!! Un saludo!
¿Cuáles son tus mayores influencias musicales?
Jess:
-Mis grandes influencias musicales para mi voz son Devin Townsend, Freddie Mercury, Randy Blythe y las divas del pop de los 90 🖤
¿Quiénes son tus cantantes favoritos?
Jess:
-Ahora mis cantantes favoritos son Jesse Grace de la banda de Vancouver Kosm, Tatiana shmaylyuk, Jeff Buckley, Ariana Grande y Devin Townsend como siempre. ¡Y muchos más!
¿Qué estilo de metal prefieres?
Jess:
-Mis estilos favoritos de metal para escuchar Prog Metal y Thrash, pero creo que hay un momento y un estado de ánimo para todo.
¿Cómo describirías tu sonido? De Juliet Ruin
Jess:
-Somos metal alternativo. Nos describiría como maravilloso, pesado y amapola.
¡El nuevo álbum Old Stardust, Love and Chaos es muy bueno! y es tu primer álbum de larga duración! ¿Cuéntanos un poco sobre la composición y producción?
Jess:
-la producción se realizó con nuestro amigo Diego Fernández en Oracle Studios y fue un proceso increíble. Pasamos un tiempo muy eficiente con muchas risas. El álbum fue escrito durante aproximadamente un año y medio con muchos baches en el camino, pero creemos que evolucionó como debería.
¿Cómo se formó Juliet Ruin? ¿Y por qué el nombre de la banda?
Jess:
-Las Ruinas de Julieta comenzaron con 4 amigos que acababan de abandonar proyectos anteriores. Quería que mi nombre artístico fuera Juliet Ruin, porque Juliet es mi segundo nombre... pero a todos les gustó tanto como el nombre de una banda que lo mantuvimos. Encarna la dicotomía de belleza delicada y ruina aplastante que tratamos de transmitir en nuestra música.
El primer sencillo lanzado de Old Stardust, Love and Chaos es una canción genial, ¿puedes contarme un poco sobre qué es esta canción? ¿Qué significa para ti?
Jess:
- Seasons trata sobre la historia de Hades y Perséfone en un recuento poético más ligero de la mitología. Escribí la letra en la primavera, así que estaba más enamorado de las leyendas y mitos vinculados a la magia de las estaciones cambiantes.
Algunas palabras para tus fans?
Jess:
-Muchas gracias por tomarse el tiempo para nuestra música. ¡Eres absolutamente increíble y lo apreciamos mucho!
¿Habrá un nuevo video de algunas de las canciones de su nuevo álbum?
Jess:
-¡Sí! ¡Acabamos de lanzar un nuevo sencillo la semana pasada llamado Spite! Tenemos un video musical completo en YouTube, ¡es un video divertido!
¿Algún plan para la banda de Juliet Ruin para estos meses? El álbum sale el 6 de septiembre, que tiene Juliet Ruin planeado con eso.
Jess:
-¡Tenemos alrededor de 10 espectáculos planeados en el oeste de Canadá para ayudar a promocionar el álbum y luego podemos comenzar a analizar la logística de viajar más lejos!
¿Tendremos a Juliet Ruin en una gira por América del Norte?
Jess:
-¡Sin duda lo estamos buscando!
¿Algún día te tendremos en América Latina? ¿Hay una ciudad en América Latina que te gustaría tocar?
Jess:
-¡Nos encantaría jugar en cualquier lugar que nos tenga! ¡América Latina definitivamente está en la lista de deseos!
¿Algo más que quieras compartir con nosotros?
Jess:
- Muchas gracias, ¡fue encantador hacer esto! y si alguien está interesado en apoyar a la banda a través de la música o nuestra tienda en línea, diríjase a julietruin.com
¡Muchas gracias por tu tiempo para esta entrevista! para Darkzen Dragón Metal Angels!
Info
https://julietruin.bandcamp.com/
https://www.facebook.com/julietruinband/
https://twitter.com/juliet_ruin