DARKZEN
DRAGON
METAL ANGELS
​
ROCK/METAL ON LINE
Model, hair & make-up: La Esmeralda
Photo: Heiner Seemann / GrautonStudio
Dress: Steampunk Decadence & Madame Mécanique
Earrings: Pinkabsinthe
Model Official of Darkzen Dragon On Line
La Esmeralda German Model
Anna Hel Milyanenko!
The Interview!
By Darkzen
26/03/2022
Official Bio
Prior to her participation in band, Anna was the main founder of the melodic death metal band Stentorian Voice.
​
As she joins the Conflict, the vocal component of music becomes more diverse and more powerful. She professionally combines different techniques of singing, from melodic vocals to growl and scream. Her timbre and voice are very recognizable and stand out quite strongly against the other colleagues in the music industry. She is the author of all the song lyrics since joining in 2011. She speaks several languages which allows her to easily communicate with fans around the world and as well as to write lyrics.
​
Anna Hel Milyanenko Lead Singer of the Conflict Industrial Metal band.
​
Hello Anna! Thank you very much and a pleasure to have you in this interview for Darkzen Dragon Metal Angels! Your house! Welcome
​
Anna:
​
Hello, thanks for having me here 😊
​
Who is Anna! Tell us a little about yourself! What is your path within Heavy Metal?
​
Anna:
​
It's a life-time path actually, I've been listening to metal since I was 12 and performing since 2005. I don't have any academic musical education and keep learning my voice, techniques, expanding range and discovering its abilities. Singning is a self expression for me, music gives me power and strength to move forward no matter what.
​
How has it been in these months and during the past year, the production or creation of new music for you?
​
Anna:
​
The last couple of years became the most drastic years in life I guess for all. For me as a singer these years gave huge opportunity to collaborate with other musicians all over the world, such as A Dark Halo (USA), Stygma (Brasil), Chaos Doctrine (South Africa), Mechina (USA), The Last Bear Ender, (The Netherlands), Theory Exx (USA), Feedback Force (Israel), Seas on the Moon (Molova). These are great bands and musicians, and I'm very grateful to have the chance to meet them during these hard times.
​
Only Extreme Metal do you like? Or some lighter style that you like?
​
Anna:
​
I love different musical genres, depending on my mood I listen to electro, jazz, metal and symphonic music. I don't feel like sticking to metal only, that's why me and Conflict recorded the cover album "Take Cover", where you can hear Lana Del Rey and Nine inch nails, Ministry cover songs and many more.
​
You have several collaborations! In addition to your Conflict band! Are you working on any new material?
​
Anna:
​
Oh, yes, but I'll keep an intrigue, hopefully tracks gonna be released in few months. Currrently I'm working on the forth álbum with Conflict, we have a half of the álbum done. However the world madness we face right now may critically influence the release. We constantly proceed with vocal recordings and the music making to get it done. Our fans all over the world are supporting us and looking forward to it.
​
How did you start your Industrial Metal Band? Why the name of Conflict band? Does it have a meaning for you?
​
Anna:
​
Conflict started its history in 2004, at the beginning the main influences were drawn from Swedish melodic death and industrial metal genres. The lineup changed a lot thru the years. I joined the band in 2010 after when Mikhail (one of the band pillars) reached me out in time after I disbanded Stentorian Voice. I remember the feeling when I heard a new demo record, I insanely loved it and that was a point of no return. And since then, Conflict has two full length albums (three in common), singles and the cover song album with my participation.
Do you write some songs? If so, what is your source of inspiration or creation?
​
Anna:
​
I usually write lyrics and vocal melodies which are very connected to feelings I have while listening to a track. I close my eyes and try to visualize the tune, an emotion of a composition. Pretty rarely the lyrics comes from the mind like an engineering task. Sometimes, when i don't have any ideas at all, I watch sci-fi movies, read books to get inspired, and when it clicks, the lyrics is being written very quickly. Sometimes I just seat and write into a notepad everything I have on my mind.
​
Recently I've started to learn electronic music production and there's chance I reléase something special and very unexpected for my fans. But no worries, I don't leave metal, I just want to bring more to the music community.
​
What have you been doing with your self-quarantine in these weeks? How has the situation continued?
​
Anna:
​
As I said earlier, despite the difficulties, I devote a huge part of my time to writing music and lyrics - an unexpected positive. The situation of complete uncertainty puts pressure on me every day. My family support and love of friends help me to survive the madness that is happening in the world today.
​
What are your hobbies?
​
Anna:
​
I ride a motorcycle, I also love snowboarding, began learning rollerblading. I'm a member of a hot air ballon crew and often support those beautiful flights during summer time.
​
With the possible reopening of activities such as concerts and musical events, would you hold an event through a social network if so? For people who can't attend or outside your country
​
Anna:
​
Me and Conflict are independent musicians and it only would be possible with our fans support. We are thinking of such opportunity, but the new album is priority right now.
​
Any other project, material, EP, single that you are working on?
​
Anna:
​
I have two edm tracks on the go and one metal for now, the Conflict album release is planned this Fall.
​
Anything else you want to tell us or share with us?
​
Anna:
​
I keep faith that music helps to overcome any situation in the world and the metal community will stay the place for everyone.
​
I want to thank all our friends and fans around the world, your support and faith in us are priceless. Keep in mind that we remember and appreciate everyone!
​
Thank you very much for your time for this interview for Darkzen Dragon Metal Angels!
​
Info
​
https://www.instagram.com/annahelofficial/
https://www.instagram.com/conflictmetalband/
https://www.facebook.com/Conflictmetal/
https://www.youtube.com/channel/UCmnwlgm9GGZHt_pWSgjaFmw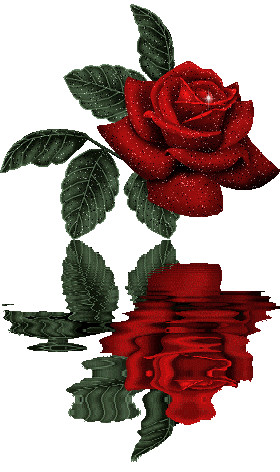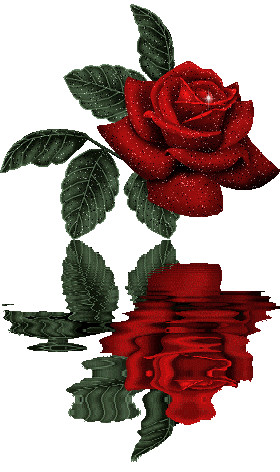 Anna Hel Milyanenko!
La Entrevista!
Por Darkzen
26/03/2022
Bio Oficial
Antes de su participación en la banda, Anna fue la principal fundadora de la banda de death metal melódico Stentorian Voice.
A medida que se unió al Conflicto, el componente vocal de la música se vuelve más diverso y poderoso. Combina profesionalmente diferentes técnicas de canto, desde voces melódicas hasta gruñidos y gritos. Su timbre y voz son muy reconocibles y se destacan bastante frente a los demás colegas de la industria musical. Es la autora de todas las letras de las canciones desde que se unió en 2011. Habla varios idiomas, lo que le permite comunicarse fácilmente con los fanáticos de todo el mundo y escribir la letra.
Anna Hel Milyanenko Cantante principal de la banda Conflict Industrial Metal.
¡Hola Anna! ¡Muchas gracias y un placer tenerte en esta entrevista para Darkzen Dragón Metal Angels! ¡Tu casa! Bienvenida
Anna:
Hola, gracias por invitarme aquí 😊
¡Quién es Anna! ¡Cuéntanos un poco sobre ti! ¿Cuál es tu camino dentro del Heavy Metal?
Anna:
En realidad, es un camino de por vida, he estado escuchando metal desde que tenía 12 años y actuando desde 2005. No tengo ninguna educación musical académica y sigo aprendiendo mi voz, técnicas, ampliando el rango y descubriendo sus habilidades. Cantar es una autoexpresión para mí, la música me da poder y fuerza para seguir adelante sin importar lo que pase.
¿Cómo ha sido en estos meses y durante el último año, la producción o creación de nueva música para ti?
Anna:
Supongo que los últimos años se convirtieron en los años más drásticos de la vida para todos. Para mí, como cantante, estos años me dieron una gran oportunidad de colaborar con otros músicos de todo el mundo, como A Dark Halo (EE. UU.), Stygma (Brasil), Chaos Doctrine (Sudáfrica), Mechina (EE. UU.), The Last Bear Ender. , (Países Bajos), Theory Exx (EE. UU.), Feedback Force (Israel), Seas on the Moon (Molova). Estas son grandes bandas y músicos, y estoy muy agradecido de tener la oportunidad de conocerlos durante estos tiempos difíciles.
¿Solo el Metal Extremo te gusta? ¿O algún estilo más ligero que te guste?
Anna:
Me encantan los diferentes géneros musicales, dependiendo de mi estado de ánimo escucho electro, jazz, metal y música sinfónica. No tengo ganas de apegarme solo al metal, es por eso que Conflict y yo grabamos el álbum de versiones "Take Cover", donde puedes escuchar a Lana Del Rey y Nine inch nails, versiones de canciones de Ministry y muchas más.
Tienes varias colaboraciones! ¡Además de tu banda Conflict! ¿Estás trabajando en algún material nuevo?
Anna:
Oh, sí, pero mantendré la intriga, espero que las pistas se publiquen en unos meses. Actualmente estoy trabajando en el cuarto álbum con Conflict, tenemos la mitad del álbum hecho. Sin embargo, la locura mundial a la que nos enfrentamos en este momento puede influir de manera crítica en el lanzamiento. Procedemos constantemente con las grabaciones vocales y la creación de música para lograrlo. Nuestros fanáticos de todo el mundo nos apoyan y esperan con ansias.
¿Cómo empezaste tu Banda de Metal Industrial? ¿Por qué el nombre de la banda Conflict? ¿Tiene un significado para ti?
Anna:
Conflict comenzó su historia en 2004, al principio las principales influencias procedían de los géneros de death melódico sueco y metal industrial. La alineación cambió mucho a través de los años. Me uní a la banda en 2010 después de que Mikhail (uno de los pilares de la banda) me contactó a tiempo después de que disolví Stentorian Voice.
​
Recuerdo la sensación cuando escuché un nuevo disco de demostración, me encantó y ese fue un punto de no retorno. Y desde entonces, Conflict tiene dos álbumes de larga duración (tres en común), sencillos y el álbum de canciones de portada con mi participación.
¿Escribes algunas canciones? Si es así, ¿Cuál es tu fuente de inspiración o creación?
Anna:
Por lo general, escribo letras y melodías vocales que están muy conectadas con los sentimientos que tengo mientras escucho una canción. Cierro los ojos y trato de visualizar la melodía, una emoción de una composición. Muy rara vez la letra surge de la mente como una tarea de ingeniería. A veces, cuando no tengo ninguna idea en absoluto, veo películas de ciencia ficción, leo libros para inspirarme y, cuando hace clic, la letra se escribe muy rápido. A veces simplemente me siento y escribo en un bloc de notas todo lo que tengo en mente.
Recientemente comencé a aprender producción de música electrónica y existe la posibilidad de que lancé algo especial e inesperado para mis fanáticos. Pero no te preocupes, no dejo el metal, solo quiero traer más a la comunidad musical.
¿Qué has estado haciendo con tu cuarentena en estas semanas? ¿Cómo ha continuado la situación?
Anna:
Como dije antes, a pesar de las dificultades, dedico una gran parte de mi tiempo a escribir música y letras, algo positivo inesperado. La situación de completa incertidumbre me presiona todos los días. El apoyo de mi familia y el amor de los amigos me ayudan a sobrevivir a la locura que está pasando en el mundo de hoy.
¿Cuáles son tus aficiones?
Anna:
Monto en moto, también me encanta el snowboard, empecé a aprender a patinar. Soy miembro de una tripulación de globos aerostáticos y a menudo apoyo esos hermosos vuelos durante el verano.
Con la posible reapertura de actividades como conciertos y eventos musicales, ¿realizarías un evento a través de una red social si es así? Para personas que no pueden asistir o fuera de su país
Anna:
Yo y Conflict somos músicos independientes y solo sería posible con el apoyo de nuestros fans. Estamos pensando en esa oportunidad, pero el nuevo álbum es prioridad en este momento.
¿Algún otro proyecto, material, EP, single en el que estés trabajando?
Anna:
Tengo dos pistas de edm en camino y una de metal por ahora, el lanzamiento del álbum Conflict está planeado para este otoño.
¿Algo más que quieras contarnos o compartir con nosotros?
Anna:
Mantengo la fe en que la música ayuda a superar cualquier situación en el mundo y la comunidad del metal seguirá siendo el lugar para todos.
Quiero agradecer a todos nuestros amigos y fanáticos alrededor del mundo, su apoyo y fe en nosotros no tienen precio. Tenga en cuenta que recordamos y apreciamos a todos!
¡Muchas gracias por tu tiempo para esta entrevista para Darkzen Dragon Metal Angels!
Info
​
https://www.instagram.com/annahelofficial/
https://www.instagram.com/conflictmetalband/
https://www.facebook.com/Conflictmetal/
https://www.youtube.com/channel/UCmnwlgm9GGZHt_pWSgjaFmw