DARKZEN
DRAGON
METAL ANGELS
​
ROCK/METAL ON LINE
Model, hair & make-up: La Esmeralda
Photo: Heiner Seemann / GrautonStudio
Dress: Steampunk Decadence & Madame Mécanique
Earrings: Pinkabsinthe
Model Official of Darkzen Dragon On Line
La Esmeralda German Model
Yael Horwitz!
The Interview!
By Darkzen
21/10/2022
Official Bio
The Symphonic metal band StormbounD is an astonishing combination of well-crafted instrumentalism and the breath-taking vocals of the lead singer Yael Horwitz. The band is the musical theater that will carry you everywhere from the angelic to the diabolic, from joyous harmony to the sheer loneliness, and from the beauty to the beast.
​
The band was formed in 2017 in Tel-Aviv, Israel by bassist Pavel Kleiman and guitarist and vocalist Ofer Friedman. Next to join were Ofer's wife Shani Friedman on guitar, Yuval Partush on drums, Rotem Sadia on the keyboard, and Yael Horwitz as lead singer. All members of the band are well-established professional musicians.
​
Shortly after its formation the group began writing and performing and made a unique mark in the local heavy music scene. During the past year, the band took part in all major metal events and festivals in Israel and its upcoming show will soon be sold out. The band has released four videos so far for the songs "Desert's Roar", "Altar of Innocence", "Child's Play" and "Flying High". During the summer of 2022, the band released its debut album "December"
​
Hello! Yael! Thank you very much for this opportunity of this interview! Welcome! How have you been?
​
Yael:
​
I'm great! I'm glad to be here, Thank you very much for having me!
​
Tell us about you! Who is Yael? How did you get into the StormbounD band? Have you been in other bands before?
​
Yael:
​
A singer, currently very thankful for being appreciated. Other than that, trying to be the best possible version of myself in different fields (except cooking where I failed miserably).
I have been singing for as long as I can remember myself. When I was a teenager I took guitar lessons from Ofer (Friedman, our guitarist/vocalist), and years afterward he asked me to join him on a new project as a singer. I really liked what I heard and decided to step in. Before that, I tried some other projects but nothing I felt a strong connection with.
Besides music, I am a biologist and a heart researcher in the Cardiology department at the Tel Aviv Medical Center.
​
Darkzen;
​
Wow! Excellent not only music also within Science! Very well!
​
Your musical influences? Any favorite band?
​
Yael:
​
I like symphonic metal bands like Nightwish, Epica, Evanescence, and stuff like that. Also, I'm a Queen fan.
​
Any favorite masculine or feminine voice?
​
Yael:
​
Well, Freddie Mercury is my idol. I'm very inspired by him, especially when it comes to performing.
​
I'm also very much into Floor Jansen and Amy Lee. I think their voices are the most beautiful female voices, and I'm inspired by them.
​
Do you have any hobbies? Which are?
​
Yael:
​
I like to plan trips for people, even in places I have never been myself - hotels to stay, places to travel, and basically just preparing a full schedule for their vacation. If I had more time I probably would invest more in this and even turn it into my own small business.
​
Are you working on other projects besides the band?
​
Yael:
​
No. Honestly, I don't have the time for other projects, especially right now as StormbounD is growing, but I would love to do more projects in the future.
​
Did you have any problems in the recording of the December album? Due to the Covid Pandemic
​
Yael:
​
The pandemic was a really hard time for all musicians. Not only could we not perform, but we couldn't also rehearse and record, which delayed the release of the album.
On the other hand, because of the pandemic, we had to learn to record a lot of things at home (I personally purchased a lot of recording equipment) and we are very good at producing ourselves. We even managed to film our first music video ("Altar of Innocence") between lockdowns.
​
Did you participate in writing any songs?
​
Yael:
​
Some of the songs were written before the band was formed (our bassist and Ofer who I mentioned earlier are the founding members), for example, "Desert's Roar" which was written by Ofer about 10 years ago. I obviously took a part in writing and composing the songs we wrote collaboratively, which is reflected in "Altar of Innocence", the title track "December" and "Sacred Lies". My main contribution was the song "Shadows", which I had written myself and did a lot of the composing.
​
The album "December" is a modern album, with a structure that combines a bit of other musical styles such as Folk, Power, Progressive and even a bit of Thrash metal, with the basis of symphonic metal, what do you think of this?
​
Yael:
​
Because we are all writing in the band, and every member has his own style, the variety is a little more noticeable, and I think that is what makes the sound of the band more unique than bands who play the genre a bit more generically.
​
Furthermore, as I said before some of the songs were written before StormbounD was formed, which can also contribute to this variety. I think that our next album will be a little more focused.
​
Do you have a favorite song from your new December album?
​
Yael:
​
My favourite is "Desert's Roar". I think that even if it wasn't our own song and I wouldn't be singing it all the time, I would still listen to it over and over again.
​
StormbounD's band is within the status of Modern Symphonic Metal bands? What do you think?
​
Yael:
​
Well, at the beginning we didn't even know we were a Symphonic band. When the first single ('Altar of Innocence') was released everyone tagged us as such, and I pretty much agree with it. I guess it is also safe to say that we are a "Modern" sounding band, especially due to our heavier stuff.
​
Will there be any other singles/videos besides Desert's Roar , Altar of Innocence, Child's play or Shadows?
​
Yael:
​
Actually, there are four videos - Altar of Innocence, Desert's Roar, Child's Play, and also Flying High.
​
These days we are working on another single, a cover for a song that we all love and feel connected to, and we really hope and believe everyone will like it. Furthermore, these days we are writing the second album, and hope the writing process will be completed soon.
​
Some dates for a presentation in these months or end of the year?
​
Yael:
​
On November 5th StormbounD will be co-headlining "FEMME Metal" - a local festival featuring female-fronted metal bands.
​
There are more concerts ahead, but we can't publish their details for now.
​
Any surprise for your fans Yael? Will they do any dynamics online or maybe at another time?
​
Yael:
​
I can't tell you a lot, but all I can say is the cover I told you about will be out very soon (about two months from now) and that there is much more coming ahead!
​
Anything else you want to share with us?
​
Yael:
​
I really hope you like 'December' and I hope to go on tour soon and meet all the amazing metalheads of México!
​
Thank you very much for your time for this interview for Darkzen Dragón Metal Angels!
​
Info
​
https://www.stormboundband.com/
https://www.facebook.com/StormBoundBand
https://www.instagram.com/stormbound.band/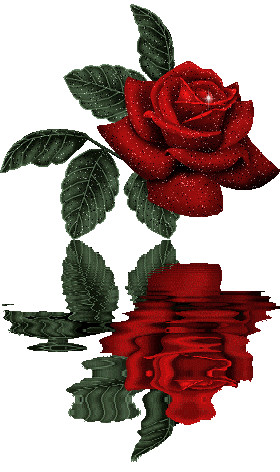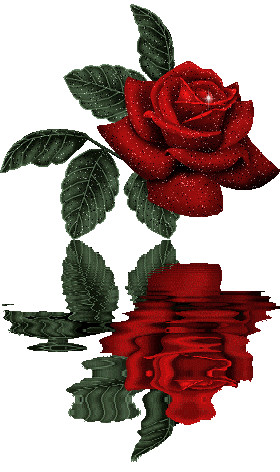 Yael Horwitz!
La Entrevista!
Por Darkzen
21/10/2022
Bio Oficial
La banda de metal sinfónico StormbounD es una combinación asombrosa de instrumentalismo bien elaborado y la voz impresionante del cantante principal Yael Horwitz. La banda es el teatro musical que te llevará a todas partes, desde lo angelical a lo diabólico, desde la alegre armonía a la pura soledad, y desde la bella a la bestia.
La banda se formó en 2017 en Tel-Aviv, Israel, por el bajista Pavel Kleiman y el guitarrista y vocalista Ofer Friedman. Los siguientes en unirse fueron la esposa de Ofer, Shani Friedman, a la guitarra, Yuval Partush a la batería, Rotem Sadia al teclado y Yael Horwitz como cantante principal. Todos los miembros de la banda son músicos profesionales bien establecidos.
Poco después de su formación, el grupo comenzó a escribir y actuar e hizo una marca única en la escena de la música pesada local. Durante el año pasado, la banda participó en todos los principales eventos y festivales de metal en Israel y pronto se agotarán las entradas para su próximo espectáculo. La banda ha lanzado cuatro videos hasta ahora para las canciones "Desert's Roar", "Altar of Innocence", "Child's Play" y "Flying High". Durante el verano de 2022, la banda lanzó su álbum debut "Diciembre"
¡Hola! Yael! ¡Muchas gracias por esta oportunidad de esta entrevista! ¡Bienvenida! ¿Cómo has estado?
Yael:
¡Estoy genial! Me alegro de estar aquí, ¡Muchas gracias por recibirme!
¡Cuéntanos acerca de ti! ¿Quién es Yael? ¿Cómo llegaste a la banda Stormbound? ¿Has estado en otras bandas antes?
Yael:
Una cantante, actualmente muy agradecida por ser apreciada. Aparte de eso, tratar de ser la mejor versión posible de mí misma en diferentes campos (excepto en la cocina, donde fracasé estrepitosamente).
He estado cantando desde que tengo memoria. Cuando era adolescente tomé clases de guitarra con Ofer (Friedman, nuestro guitarrista/vocalista), y años después me pidió que lo acompañara en un nuevo proyecto como cantante. Realmente me gustó lo que escuché y decidí intervenir. Antes de eso, probé algunos otros proyectos, pero nada con lo que sintiera una conexión fuerte.
Además de la música, soy bióloga e investigadora del corazón en el departamento de Cardiología del Centro Médico de Tel Aviv.
Darkzen;
Wow! Excelente no solo música también dentro de la Ciencia! Muy bien!
¿Tus influencias musicales? ¿Alguna banda favorita?
Yael:
Me gustan las bandas de metal sinfónico como Nightwish, Epica, Evanescence y cosas por el estilo. Además, soy fan de Queen.
¿Alguna voz masculina o femenina favorita?
Yael:
Bueno, Freddie Mercury es mi ídolo. Estoy muy inspirada por él, especialmente cuando se trata de actuar. También me gustan mucho Floor Jansen y Amy Lee. Creo que sus voces son las voces femeninas más hermosas y me inspiran.
¿Tienes algún pasatiempo? ¿Cuáles son?
Yael:
Me gusta planificar viajes para las personas, incluso en lugares en los que nunca he estado: hoteles para quedarse, lugares para viajar y, básicamente, preparar un calendario completo para sus vacaciones. Si tuviera más tiempo, probablemente invertiría más en esto e incluso lo convertiría en mi propia pequeña empresa.
¿Estás trabajando en otros proyectos además de la banda?
Yael:
No. Honestamente, no tengo tiempo para otros proyectos, especialmente ahora que StormbounD está creciendo, pero me encantaría hacer más proyectos en el futuro.
¿Tuviste algún problema en la grabación del álbum de Diciembre? Debido a la Pandemia del Covid
Yael:
La pandemia fue un momento realmente duro para todos los músicos. No solo no pudimos actuar, sino que tampoco pudimos ensayar y grabar, lo que retrasó el lanzamiento del álbum.
Por otro lado, debido a la pandemia, tuvimos que aprender a grabar muchas cosas en casa (yo personalmente compré muchos equipos de grabación) y somos muy buenos para producirnos. Incluso logramos filmar nuestro primer video musical ("Altar of Innocence") entre confinamientos.
¿Participaste en la escritura de alguna canción?
Yael:
Algunas de las canciones fueron escritas antes de que se formara la banda (nuestro bajista y Ofer, a quien mencioné anteriormente, son los miembros fundadores), por ejemplo, "Desert's Roar", que fue escrita por Ofer hace unos 10 años. Obviamente participé en la escritura y composición de las canciones que escribimos en colaboración, lo que se refleja en "Altar of Innocence", la canción principal "December" y "Sacred Lies". Mi principal contribución fue la canción "Shadows", que yo misma había escrito e hice gran parte de la composición.
El disco "December" es un disco moderno, con una estructura que combina un poco de otros estilos musicales como Folk, Power, Progressive y hasta un poco de Thrash metal, con la base del metal sinfónico, ¿Qué piensas de esto?
Yael:
Debido a que todos escribimos en la banda, y cada miembro tiene su propio estilo, la variedad es un poco más notable, y creo que eso es lo que hace que el sonido de la banda sea más único que el de las bandas que tocan el género de manera un poco más genérica.
​
Además, como dije antes, algunas de las canciones se escribieron antes de que se formara StormbounD, lo que también puede contribuir a esta variedad. Creo que nuestro próximo álbum será un poco más enfocado.
¿Tienes una canción favorita de tu nuevo álbum 'Diciembre'?
Yael:
Mi favorito es "Desert's Roar". Creo que incluso si no fuera nuestra propia canción y no la cantaría todo el tiempo, la escucharía una y otra vez.
¿La banda de StormbounD está dentro del estatus de bandas de Modern Symphonic Metal? ¿Qué piensas?
Yael:
Bueno, al principio ni sabíamos que éramos una banda sinfónica. Cuando se lanzó el primer sencillo ('Altar of Innocence') todos nos etiquetaron como tales, y estoy bastante de acuerdo con eso. Supongo que también es seguro decir que somos una banda que suena "Moderna", especialmente debido a nuestro material más pesado.
¿Habrá otros singles/videos además de Desert's Roar, Altar of Innocence, Child's play o Shadows?
Yael:
En realidad, hay cuatro videos: Altar of Innocence, Desert's Roar, Child's Play y también Flying High.
En estos días estamos trabajando en otro sencillo, una versión de una canción que todos amamos y con la que nos sentimos conectados, y realmente esperamos y creemos que a todos les gustará. Además, en estos días estamos escribiendo el segundo álbum y esperamos que el proceso de escritura se complete pronto.
¿Algunas fechas para una presentación en estos meses o fin de año?
Yael:
El 5 de noviembre, StormbounD co-encabezará "FEMME Metal", un festival local con bandas de metal lideradas por mujeres. Hay más conciertos por delante, pero no podemos publicar sus detalles por ahora.
¿Alguna sorpresa para tus fans Yael? ¿Harán alguna dinámica online o quizás en otro momento?
Yael:
No puedo decirte mucho, pero todo lo que puedo decir es que la portada de la que te hablé saldrá muy pronto (alrededor de dos meses a partir de ahora) ¡y que hay mucho más por venir!
¿Algo más que quieras compartir con nosotros?
Yael:
¡Realmente espero que les guste 'December' y espero irme de gira pronto y conocer a todos los increíbles metaleros de México!
¡Muchas gracias por tu tiempo para esta entrevista para Darkzen Dragón Metal Angels!
Info
​
https://www.stormboundband.com/
https://www.facebook.com/StormBoundBand
https://www.instagram.com/stormbound.band/