DARKZEN
DRAGON
METAL ANGELS
​
ROCK/METAL ON LINE
Model, hair & make-up: La Esmeralda
Photo: Heiner Seemann / GrautonStudio
Dress: Steampunk Decadence & Madame Mécanique
Earrings: Pinkabsinthe
Model Official of Darkzen Dragon On Line
La Esmeralda German Model
Saeko! The Warrior!
The Interview!
By Darkzen
21/11/2021
Saeko Kitamae a great singer with a super voice! Emerging from the Japanese scene with solid Power metal! She comes to Germany with her great band! In 2020 with the support of a crowdfunding campaign she recorded her new album and this 2021 Saeko releases her new album and hit! "Holy Are We Alone" with a unique musical versatility, I appreciate her time for having this opportunity with Saeko for knowing a little about her trajectory and how this super album was made! Thank you! A warrior within the ranks of world Metal!
Bio in https://ja.wikipedia.org/wiki/Saeko
How are you Saeko? Welcome to your space, your home!
Saeko:
I am very happy to have this opportunity. Thank you!!!
How have you endured this year 2021 the quarantine in Germany?
Saeko:
Well, even without quarantine, it is not so easy for me as I am living in a country far away from my home, where people speak neither my mother tongue or English. Currently I am living in a small one-room flat by myself and all my belongings can be packed in 2 suit-cases. But well, I survive always and I am fine.
Still, it was discouraging that almost no shows and festivals were possible until recently. The regulations are getting loosened finally, and shows are coming back. I am very happy about it.
You have a vast experience in Metal from Japan, you are very talented and now in Germany with the great support that you had with Lars Ratz, we regret the loss of your great friend. What has prompted Saeko to continue in Metal?
Saeko:
Well, this is the second try in Germany. The first try was in 2002. Back then, I flew alone and handed out flyers on the streets of Hamburg to find a heavy metal band to join. That was how I met my former manager Lars Ratz. He later told me how he felt when he first saw the flyer forwarded from his friend: "It was like hearing an elephant was playing football in the neighbourhood. I simply felt I must see this crazy Japanese girl!" Lars and I worked together, released 2 albums worldwide, touring with Doro and Blaze Bayley and performing at Wacken Open Air 2005. However, not all things went well.
In short, a few things happened business-wise beyond my understanding in 2005/2006. I came from Japan alone, and I didn't know much about the German music industry. So I had no clear idea, but I felt something was obviously wrong. So, there seemed no other way but to stop my music activity. And when I stopped my music activity, my residence permit expired (I was allowed to stay in Germany only on the condition that I work for a German production/label). So, I had to fly back to
Japan … the end. I will not explain why I didn't continue my music activity in Japan in this interview because it will be too long. Anyway, I HAD TO give up my music activity (due to the legal / business / cross-cultural-bureaucratic troubles between Japan and the world) although I didn't want to.
In Japan, I tried to solve the troubles by visiting lawyers, but no Japanese lawyer knew how to rescue me from what happened outside of Japan. No wonder… there had been no Japanese who had done such a thing. After all, it took me more than 10 years to figure out the reasons. It was really hard. Looking back, I almost gave up any hope and tried to forget about music. But in 2015, I found a great lawyer in Germany, with whom the problems were solved in 2017. As soon as they got solved, I released the piano arranged versions of the past songs, asking Alessandro Del Vecchio to produce them. So, really, I wanted to continue my music if possible. It was simply not possible unless those legal / business / cross-cultural-bureaucratic troubles got solved.Anyway, I don't live in the past and life taught me a lesson. Now I'm facing the future.
Darkzen:
A long battle, Saeko, but it was finally accomplished!
What are your musical influences? Just Metal or what other kind of music?
Saeko:
I like music made from the heart. I can tell whether music is made mainly for commercial or non-commercial purposes. I feel it somehow. So, these things are more important than the styles or genres for me. But I admit I am influenced mostly by metal bands because many metal bands have more spirit than bands in the mainstream. I'm influenced by bands from Germany, Italy, US, Sweden, Brazil... And the three singers who influenced me the most are Michael Kiske, Doro Pesch and Yutaka Ozaki. Perhaps you don't know the last singer, right? He is a Japanese rock singer, who died young. He was a legend. On the day of his funeral, the city function / transportation of Tokyo stopped, actually.
Darkzen:
I don't know much about him, I just know that he was one of the musicians who started the JRock movement within Japan, he had great talent.
How has this return to the world of metal been for you?
Saeko:
I feel very welcomed and I am happy about it. After so many years of hiatus, I thought no one would remember me, but actually several music journalists remembered me, saying "hey, you are back! I interviewed you after your show at Wacken". Also, some listeners wrote to me, "Omg, you made it again! I would call it tenacity in a good sense! I can't believe it!" All these reactions made me happy. Thank you!
How do you cope with your musical career with your academic career? Has it been difficult for you?
Saeko:
In the first place, I started to follow the academic path as I had to stop my music career at some point (as explained above). In 2009, I obtained my Master's degree from Leiden
University in English Language and Culture. Later, I got a Master's Certificate from Berklee College Of Music to survive as a business owner. Interestingly, it was this
academic knowledge that helped me to solve my music-related troubles from the past, as my ability to read English, especially the complicated legal papers, enhanced a lot. Later, I passed a Japanese state examination to be a member of the Certified Specialist Association
of Intellectual Property Management. There, I even gave lectures to Japanese lawyers on international-copyright-management. As I said earlier, no Japanese lawyer could solve my matters, so … after all, I learned myself and gave them lectures, haha. Anyway, now that I am back to the music path, I do not need to follow the academic path anymore.
But … to be honest, I enjoy academic things as much as music. Surely, music comes first, but I might apply for a PhD in Germany in the future. To tell the truth, in Japan, I voluntarily dropped out of a PhD because Japanese professors did not understand English. It was a pity to quit that way.
So far you have had excellent articles in various world magazines, how do you feel about that?
Saeko:
As I said earlier, I am of course very happy. Thank you!!!
I must tell you Saeko that you have a beautiful voice and very well trained! How do you do to keep your voice in shape?
Saeko:
Thank you. I owe a lot to Henning Basse (ex. Metalium, Firewind etc.). He had been my voice trainer for about 4 years when I was active in Hamburg (2002 - 2006). He is a great
singer and taught me a lot, really. Without him, I would not be singing like I sing now. I am very thankful to him for that.
Also, it may be a bit of a birth. My mom has a super beautiful voice. A famous Japanese music professor also tried to make her his trainee when she was young, saying she would be a rare Japanese opera singer to sing around the world. My brother sings very well, too. He got his voice from my mom.
Tell us about the concept, inspiration or how your new album was produced? Did you write the lyrics? How did you connect to be able to do it?
Saeko:
Yes, I wrote all the lyrics. Music was all composed by me and the guitarist Guido Benedetti. This album has the concept story of a spirit that reincarnates around the world. The first and the last tracks are about beyond this world with the spirit without a body. All other songs are about his/her life on earth in different countries. To write these songs, I interviewed one person from each country. So, all songs are based on the real life story of a person from that country. You can find the information of the interviewee in the booklet.
And this concept—the reincarnating spirit—has connections with the past two albums as I'm always writing about the same theme, the eternal truth of spirits. For example, my 1st album (2004) was titled "Above Heaven Below Heaven''. When it's combined with the title of the new album, it becomes "Above Heaven Below Heaven, Holy Are We Alone". Someone from Asia will surely notice that this is an alteration of the famous phrase by Bhudda: "Above Heaven Below Heaven, Holy Am I Alone". Also, listeners of my 2nd album "Life" will notice that the first track of the new album overlaps the ending of the 2nd album, "Eternal Destiny", which finished predicting my death and rebirth: "Don't cry, soon I will meet you again ...". This is the opening of the new album, followed by "Now the time has come, I'll be back, To meet you again". This opening has a double meaning:1. The story is continuing, 2. SAEKO is finally back as predicted to long-time fans. Lyrically, there are several stories going on simultaneously. Many more things are buried in the booklet, too. So, if you love philosophy, you might enjoy not only music, but also the texts.
Anyway, 1st, 2nd, and the 3rd albums are made on the same theme. The 1st album was METAPHYSICAL, which described the eternal truth in the OTHER WORLD. The 2nd album was PHYSICAL, which described the personal truth in THIS WORLD, based on my real life and the
new album reveals how these two different worlds, METAPHYSICAL and PHYSICAL worlds make the universe together. It may not sound simple. It is because—now you know my academic background—I am not a simple person, hahah.
And the album was produced by me, Guido Benedetti and as the engineer, V. Santura (Guitarist of Tryptikon, Dark Fortress and Rootbrain). I am very satisfied with this team. Both Guido and V. Santura are as if they could read my mind. For the next album, I wanna work with them again.
​
​
​
​
​
​
​
​
​
​
​
​
​
​
​
​
​
(Pic with me and V.Santura at his Woodshed Studio)
Your new album "Holy Are We Alone" has lyrics in several languages, and also different cultural elements, makes your album have a very own identity, why was this added?
Saeko:
It is because I wanted to make each song as real as possible.
As I said, several stories are going on simultaneously in the album: The biggest concept story is the one in the metaphysical world (reincarnation, the concept of the whole album, represented especially by "Circle of Life" and "Holy Are We Alone"). But this
reincarnation story is made up of each song, which is in reality (the non-metaphysical
world) as I interviewed one person from each country about his/her life and I wrote lyrics based on real stories.
Making a concept album by the crossover of two worlds, namely, 'fantasy/metaphysical world' (the abstract beyond Time) and 'non-fantasy/non-metaphysical world' (the concert in Time we live), I wanted to beg a question in listeners' minds: "is it really a fiction? What is my truth?"
I can explain more about each song, but it takes too long, so I won't. Anyway, I have deep thoughts behind all the songs, hahah. To make this "non-fantasy" side as real as possible, it made perfect sense for me to sing in their languages when possible. We live on earth filled with different cultures with their own languages and own sense of values in reality. I wanted to depict the beauty of this diversity..
And the album concludes with "Holy Are We Alone". We are the holiest ones.
In the last few years the Japanese Metal scene has had a formidable explosion! From your point of view, how is the metal scene in Japan today?
Saeko:
It is great that many Japanese bands are getting noticed. I am very happy about it because it was not so in the past. And I hope to set up some big events in the future to invite my friend bands from Japan altogether.
On the other hand, I don't think about the explosion too much as I have been in the scene since the 90s and I know the trends come and go. (Don't get me wrong. I'm happy about the explosion.) Anyway, I am not a music journalist and I am not so deeply in the scene as I was in the 90s and early 2000s, so I don't feel I am qualified enough to give my general opinion on the whole scene here.
What I can say from my experience is … The recent digitalisation made the world realise there are many cool heavy metal bands in Japan, and it is true. There are many cool bands. But it doesn't mean there were no cool bands in Japan before digitalisation. The world might not have known, but there have always been great bands there. For example, I had been the leader of a band called Fairy Mirror till 2001 (sadly, the leader who took over the band passed away recently). See this flyer from 2002 (by the way, this pic was posted by Michal (Ancient Myth), remembering the festival).
​
​
​
It was a big event. The 4 bands above (XYZ→A, Volcano, Concerto Moon and Blindman) were already established back then, while 3 bands below (Onmyo-Za, Galneryus and Fairy Mirror) were kind of representative of the new generation. It was not easy to bring my band to the position to be recognised as one of the representatives in the whole Japanese metal scene back then. However, there was no YouTube and the like … so, the world knew nothing about these bands. Later, when I released my album from Europe in 2004, some European media and musicians treated me like a complete amateur, asking me, "can you sing? Do you know anything about music?" Well, I understand it. For these people, there was supposed to be no metal scene in Japan as they didn't know. The point is, based on their knowledge, some people may judge, and I cannot control it. On the other hand, there are musicians like Lars Ratz, Michael Ehre and others who saw me as I was, regardless of their knowledge about the Japanese metal scene. I appreciate these people more.
After all, I do not care about what is booming in the metal world. I do not know what
stereotyped image people have of Japanese metal, but they come and go. So, I prefer not to be considered in the stereotyped image frame. I always do what I want to do. I hope this answer suffices.
Darkzen:
I totally agree with you Saeko! Before I knew bands from there since the 2000s, among them X Japan, Destrose or Sigh from Black Metal for example, social networks and digital media have dispersed many bands in various parts of the world, but for the world they are new and that has been totally excellent to know the music of all of them!
Now the cover of your new album, what is the meaning?
Saeko:
This album is the crossover of metaphysics and non-metaphysics. The metaphysical world is represented by the universe behind me, while the non-metaphysical world is represented by me and the image of the earth in front. The sword represents how each soul must fight in the non-metaphysical world, namely, on earth. The crossover point of these worlds are represented by the circle of light around me.
For the greater diffusion of your new album, have you done any Live Streaming on any social network? As other metal bands have done during this pandemic
Saeko:
We (I and the guitarist, Guido) thought about it when we did the 3 night acoustic live shows the other day. But we didn't have enough manpower. As I said, all my belongings can be packed in 2 suitcases. I have no manager or no booking agent. To do 3 shows in Germany, Guido and another guest guitarist Andy K (SkeleToon) drove all the way from Italy to Germany without sleep themselves and did shows directly after the drive. You can imagine how we were understaffed.
But we are planning to do the acoustic tour on a bigger scale next year, hopefully not only in Germany, but Switzerland, Belgium …
To make it happen, I will perhaps launch another crowdfunding campaign. And I really hope to find some people who will help us with Live Streaming.
…. But if you definitely want to see the live performance, here is the link to my show from 2004: https://youtu.be/usVuLZ5xelQ. I know it's old … so, really, wait for next year. We will do.
What are your goals in this new stage with your band and for you?
Saeko:
My goal is to reach someone's mind with music. I don't care about fame, but I would like to reach as many minds as possible. For that, we hope to set a full-blown tour next year. I mean, not only the acoustic, but the full-blown "band" shows. Your support means a lot to make it happen.
Any new news that you can share with us soon? Any new video maybe? Any dates for a presentation in Europe or Germany?
​
Saeko:
I am planning something with the guitarist Guido Benedetti … but I can't reveal the details at the moment. But we will do something and, if all works well, the news will be revealed in a month or so. So, please follow us on social media (Facebook etc.).
Anything you want to say to your fans? In Europe, Japan and here in America?
Saeko:
I am a very special type of musician, a Japanese living alone in Germany. And I appreciate your existence wherever you are. Especially when I feel lonely under COVID quarantine far away from my home, your existence means a lot. Whenever I feel that someone might be waiting for our show or our next song, I feel positive to walk on without giving up. Thank you.
Darkzen:
You are not alone Seako! Many of us are here!
What else can you share with us, something else you want to tell us?
Saeko:
I think I said everything. Well, I actually feel I might have talked too much. Sorry if I made you tired, hahah.
Darkzen:
Not the opposite, thanks for your explanations, it makes us understand you better.
Thank you very much for your time for this interview for Darkzen Dragon Metal Angels!
Saeko:
Thanks to you, too!!!
Info
https://www.facebook.com/SaekoIronEmpress https://saekometal.info/ https://www.instagram.com/saeko.metal/
https://www.youtube.com/channel/UCzaSOjNXyZ9hLygz9cxDKUg https://open.spotify.com/artist/0qljy1w1nkksX03V82v6si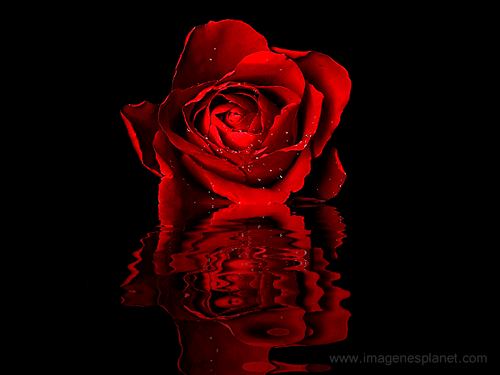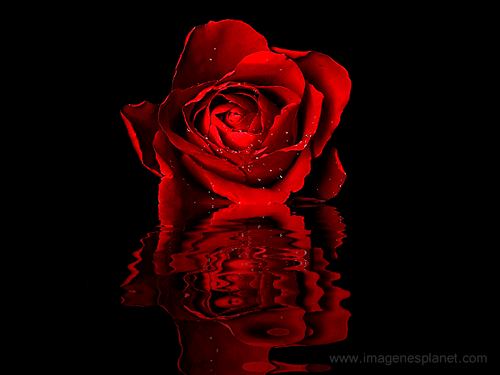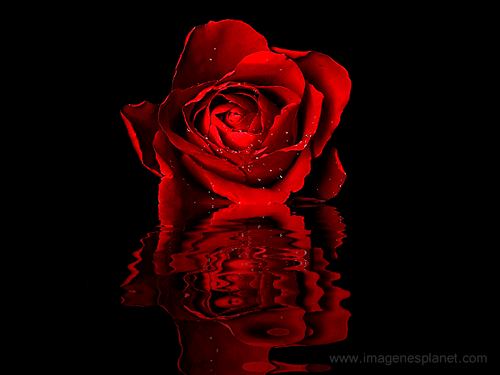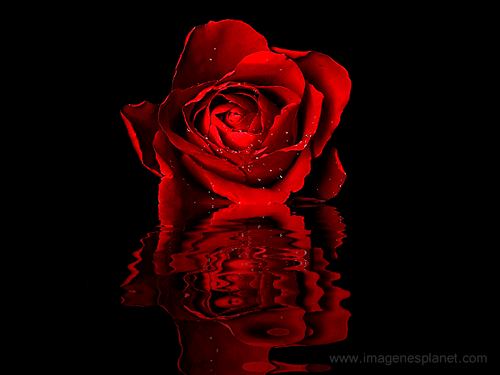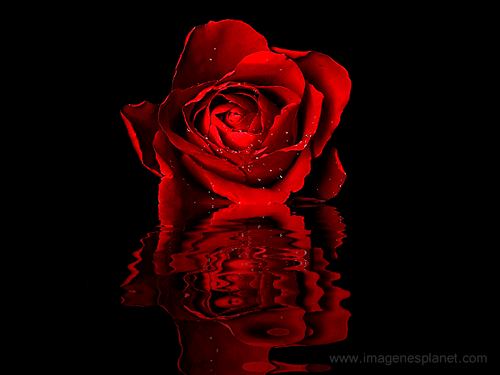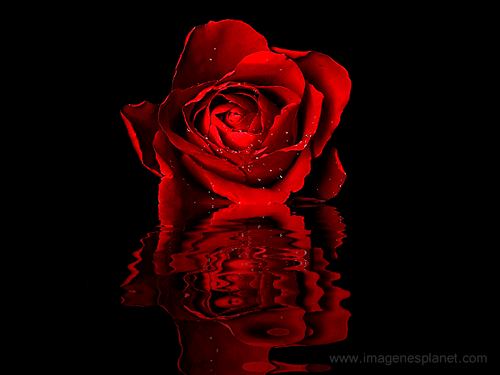 Saeko! La Guerrera!
La Entrevista!
Por Darkzen
21/11/2021
¡Saeko Kitamae una gran cantante con una súper voz! Emergiendo de la escena japonesa con un ¡Power metal sólido! ¡Viene desde Alemania con su gran banda! En 2020 con el apoyo de una campaña de crowdfunding grabó su nuevo álbum y este 2021 Saeko lanza su nuevo álbum y ¡un hit! "Holy Are We Alone" con una versatilidad musical única, Agradezco su tiempo por tener esta oportunidad con Saeko de conocer un poco sobre su trayectoria y cómo se hizo este súper álbum! ¡Gracias! ¡Una guerrera dentro de las filas del Metal mundial!
Bio en https://ja.wikipedia.org/wiki/Saeko
¿Cómo estás Saeko? ¡Bienvenida a tu espacio, tu casa!
Saeko:
Estoy muy feliz de tener esta oportunidad. ¡¡¡Gracias!!!
¿Cómo has sobrellevado este año 2021 la cuarentena en Alemania?
Saeko:
Bueno, incluso sin cuarentena, no es tan fácil para mí ya que vivo en un país lejos de mi hogar, donde la gente no habla ni mi lengua materna ni el inglés. Actualmente vivo sola en un pequeño apartamento de una habitación y todas mis pertenencias se pueden empacar en 2 maletas. Pero bueno, sobrevivo siempre y estoy bien.
Aún así, fue desalentador que casi no fueran posibles espectáculos y festivales hasta hace poco. Las regulaciones finalmente se están aflojando y los espectáculos están regresando. Estoy muy feliz por eso.
Tienes una vasta experiencia en Metal de Japón, tienes mucho talento y ahora en Alemania con el gran apoyo que tuviste con Lars Ratz, lamentamos la pérdida de tu gran amigo. ¿Qué ha impulsado a Saeko a continuar en Metal?
Saeko:
Bueno, este es el segundo intento en Alemania. El primer intento fue en 2002. En ese entonces, volaba sola y repartía volantes en las calles de Hamburgo para encontrar una banda de heavy metal a la que unirme. Así fue como conocí a mi ex mánager Lars Ratz. Más tarde me contó cómo se sintió cuando vio por primera vez el volante enviado por su amigo: "Fue como escuchar a un elefante jugando al fútbol en el vecindario.
¡Simplemente sentí que debía ver a esta loca japonesa! " Lars y yo trabajamos juntos, lanzamos 2 álbumes en todo el mundo, estuvimos de gira con Doro y Blaze Bayley y actuamos en Wacken Open Air 2005. Sin embargo, no todo salió bien.
En resumen, algunas cosas ocurrieron en el ámbito empresarial más allá de mi entendimiento en 2005/2006. Vengo sola de Japón y no sabía mucho sobre la industria musical alemana. Así que no tenía una idea clara, pero sentí que obviamente algo andaba mal. Entonces, no parecía haber otra manera más que detener mi actividad musical. Y cuando detuve mi actividad musical, mi permiso de residencia expiró (solo se me permitió quedarme en Alemania con la condición de que trabajara para una producción / sello alemán). Entonces, tuve que volar de regreso a Japón ... el final. No explicaré por qué no continué mi actividad musical en Japón en esta entrevista porque será demasiado larga. De todos modos, TENÍA que dejar mi actividad musical (debido a los problemas legales / comerciales / transculturales-burocráticos entre Japón y el mundo) aunque no quería.
En Japón, traté de resolver los problemas visitando abogados, pero ningún abogado japonés sabía cómo rescatarme de lo que sucedió fuera de Japón. No es de extrañar ... no había ningún japonés que hubiera hecho tal cosa. Después de todo, me tomó más de 10 años descubrir las razones. Fue muy duro. Mirando hacia atrás, casi pierdo cualquier esperanza y traté de olvidarme de la música. Pero en 2015, encontré un gran abogado en Alemania, con quien los problemas se resolvieron en 2017. Tan pronto como se resolvieron, publiqué las versiones arregladas para piano de las canciones pasadas, pidiéndole a Alessandro Del Vecchio que las produjera. Entonces, realmente, quería continuar con mi música si era posible. Simplemente no era posible a menos que se resolvieran esos problemas legales / comerciales / transculturales-burocráticos.
De todos modos, no vivo en el pasado y la vida me enseñó una lección. Ahora me enfrento al futuro.
Darkzen:
Una larga batalla Saeko, pero finalmente se logro!
¿Cuáles son tus influencias musicales? ¿Solo Metal o qué otro tipo de música?
Saeko:
Me gusta la música hecha con el corazón. Puedo decir si la música se hace principalmente con fines comerciales o no comerciales lo siento de alguna manera. Entonces, estas cosas son más importantes que los estilos o géneros para mí. Pero admito que estoy influenciada principalmente por bandas de metal porque muchas bandas de metal tienen más espíritu que las bandas del mainstream. Estoy influenciada por bandas de Alemania, Italia, Estados Unidos, Suecia, Brasil ... Y los tres cantantes que más me influyeron son Michael Kiske, Doro Pesch y Yutaka Ozaki. Quizás no sepas el ultimo cantante, ¿verdad? Es un cantante de rock japonés que murió joven. El era una leyenda. El día de su funeral, la función / transporte de la ciudad de Tokio se detuvo, de hecho.
Darkzen:
No conozco mucho sobre el, solo se que fue uno de los músicos que iniciaron el movimiento de JRock dentro de Japón, tenia un gran talento.
¿Cómo ha sido para ti este regreso al mundo del metal?
Saeko:
Me siento muy bien acogida y feliz por ello. Después de tantos años de pausa, pensé que nadie me recordaría, pero en realidad varios periodistas musicales me recordaron, diciendo "¡Oye, has vuelto! Te entrevisté después de tu show en Wacken ". Además, algunos oyentes me escribieron: "¡Dios mío, lo lograste de nuevo! ¡Yo lo llamaría tenacidad en el buen sentido! ¡No puedo creerlo! " Todas estas reacciones me hicieron feliz. ¡Gracias!
¿Cómo afrontas tu carrera musical con tu carrera académica? ¿Ha sido difícil para ti?
Saeko:
En primer lugar, comencé a seguir el camino académico ya que tuve que detener mi carrera musical en algún momento (como se explicó anteriormente). En 2009, obtuve mi maestría en Leiden. Universidad en Lengua y Cultura Inglesas. Más tarde, obtuve un certificado de maestría de Berklee College Of Music para sobrevivir como propietario de un negocio. Curiosamente, fueron estos conocimientos académicos que me ayudaron a resolver mis problemas relacionados con la música del pasado, ya que mi capacidad para leer inglés, especialmente los documentos legales complicados, mejoró mucho. Más tarde, aprobé un examen estatal japonés para ser miembro de la Asociación de Especialistas Certificados de Gestión de la Propiedad Intelectual. Allí, incluso di conferencias a abogados japoneses sobre gestión internacional de derechos de autor. Como dije antes, ningún abogado japonés podría resolver mis asuntos, así que ... después de todo, aprendí yo misma y les di conferencias, jaja. De todos modos, ahora que he vuelto al camino de la música, ya no necesito seguir el camino académico.
Pero ... para ser honesta, disfruto tanto de las cosas académicas como de la música. Sin duda, la música es lo primero, pero podría solicitar un doctorado en Alemania en el futuro. A decir verdad, en Japón abandoné voluntariamente un doctorado porque los profesores japoneses no entendían inglés. Fue una pena dejarlo de esa manera.
Hasta ahora has tenido excelentes artículos en varias revistas mundiales, ¿Cómo se siente al respecto?
Saeko:
Como dije antes, por supuesto que estoy muy feliz. ¡¡¡Gracias!!!
¡Debo decirte Saeko que tienes una hermosa voz y muy bien entrenada! ¿Cómo haces para mantener tu voz en forma?
Saeko:
Gracias. Le debo mucho a Henning Basse (por ejemplo, Metalium, Firewind, etc.). Había sido mi entrenador de voz durante unos 4 años cuando estuve activa en Hamburgo (2002 - 2006). El es un gran cantante y me enseñó mucho, de verdad. Sin él, no estaría cantando como canto ahora. Le estoy muy agradecida por eso.
Además, puede ser de nacimiento. Mi mamá tiene una voz súper hermosa. Un famoso profesor de música japonesa también trató de convertirla en su aprendiz cuando era joven, diciendo que sería una rara cantante de ópera japonesa para cantar en todo el mundo. Mi hermano también canta muy bien. Obtuvo su voz de mi mamá.
Cuéntanos sobre el concepto, la inspiración o cómo se produjo tu nuevo álbum. ¿Escribiste la letra? ¿Cómo te conectaste para poder hacerlo?
Saeko:
Sí, escribí todas las letras. Toda la música fue compuesta por mí y el guitarrista Guido Benedetti. Este álbum tiene la historia conceptual de un espíritu que reencarna en todo el mundo. La primera y la última pista están más allá de este mundo con el espíritu sin cuerpo. Todas las demás canciones tratan sobre su vida en la tierra en diferentes países. Para escribir estas canciones, entrevisté a una persona de cada país. Entonces, todas las canciones están basadas en la historia de la vida real de una persona de ese país. Puede encontrar la información del entrevistado en el folleto.
Y este concepto, el espíritu que reencarna, tiene conexiones con los dos últimos álbumes, ya que siempre escribo sobre el mismo tema, la verdad eterna de los espíritus. Por ejemplo, mi primer álbum (2004) se tituló "Above Heaven Below Heaven". Cuando se combina con el título del nuevo álbum, se convierte en "Above Heaven Below Heaven, Holy Are We Alone". Alguien de Asia seguramente lo notará que esta es una alteración de la famosa frase de Bhudda: "Above Heaven Below Heaven, Holy Am I Alone". Además, los oyentes de mi segundo álbum "Life" notarán que la primera pista del nuevo álbum se superpone al final del segundo álbum, "Eternal Destiny", que terminaba de predecir mi muerte y renacimiento: "No llores, pronto te veré de nuevo ...". Así se abre el nuevo álbum, seguido de "Ahora ha llegado el momento, Regresaré, para volver a verte ". Esta apertura tiene un doble significado: 1. La historia continúa, 2. SAEKO finalmente está de regreso como se predijo para los fanáticos de toda la vida. Líricamente, hay varias historias sucediendo simultáneamente. También hay muchas más cosas enterradas en el folleto. Entonces, si te gusta la filosofía, es posible que disfrutes no solo de la música, sino también de los textos.
De todos modos, el primer, segundo y tercer álbum están hechos sobre el mismo tema. El primer álbum fue METAPHYSICAL, que describía la verdad eterna en el OTRO MUNDO. El segundo álbum fue PHYSICAL, que describía la verdad personal en ESTE MUNDO, basado en mi vida real y el nuevo álbum revela cómo estos dos mundos diferentes, los mundos METAFÍSICO y FÍSICO forman el universo juntos. Puede que no suene sencillo. Es porque —ahora ya conoces mi formación académica— no soy una persona sencilla, jaja.
Y el álbum fue producido por mí, Guido Benedetti y como ingeniero, V. Santura (Guitarrista de Tryptikon, Dark Fortress y Rootbrain). Estoy muy satisfecha con este equipo. Tanto Guido como V. Santura son como si pudieran leer mi mente. Para el próximo álbum, quiero volver a trabajar con ellos.
​
​
​
​
​
​
​
​
​
​
​
​
​
​
​
(Foto conmigo y con V.Santura en su Woodshed Studio)
Tu nuevo disco "Holy Are We Alone" tiene letras en varios idiomas, y también diferentes elementos culturales, hace que tu disco tenga una identidad muy propia, ¿por qué se agregó esto?
Saeko:
Es porque quería que cada canción fuera lo más real posible.
Como dije, varias historias ocurren simultáneamente en el álbum: La historia conceptual más grande es la del mundo metafísico (reencarnación, el concepto de todo el álbum, representado especialmente por "Circle of Life" y "Holy Are We Alone" ). Pero esto la historia de la reencarnación se compone de cada canción, que es en realidad (la no metafísica mundo) mientras entrevisté a una persona de cada país sobre su vida y escribí letras basadas en historias reales.
Al hacer un álbum conceptual mediante el cruce de dos mundos, a saber, 'mundo fantástico / metafísico' (el abstracto más allá del tiempo) y 'mundo no fantástico / no metafísico' (el concierto en el tiempo que vivimos), quería rogar un pregunta en la mente de los oyentes: "¿es realmente una ficción? ¿Cuál es mi verdad?
Puedo explicar más sobre cada canción, pero lleva demasiado tiempo, así que no lo haré. De todos modos, tengo pensamientos profundos detrás de todas las canciones, jaja. Para hacer que este lado "no fantástico" sea lo más real posible, tenía mucho sentido para mí cantar en sus idiomas cuando fuera posible. Vivimos en una tierra llena de diferentes culturas con sus propios idiomas y su propio sentido de valores en la realidad. Quería representar la belleza de esta diversidad.
Y el álbum concluye con "Holy Are We Alone". Somos los más santos.
¡En los últimos años la escena del Metal japonés ha tenido una explosión formidable! Desde tu punto de vista, ¿Cómo es la escena del metal en Japón hoy?
Saeko:
Es genial que muchas bandas japonesas se estén haciendo notar. Estoy muy feliz por eso porque no fue así en el pasado. Y espero organizar grandes eventos en el futuro para invitar a las bandas de mis amigos de Japón.
Por otro lado, no pienso demasiado en la explosión ya que he estado en la escena desde los años 90 y sé que las tendencias van y vienen. (No me malinterpretes. Estoy feliz por la explosión.) De todos modos, no soy una periodista musical y no estoy tan profundamente en la escena como lo estaba en los 90 y principios de los 2000, así que no me siento estoy lo suficientemente calificada para dar mi opinión general sobre todo el panorama aquí.
Lo que puedo decir de mi experiencia es ... La reciente digitalización hizo que el mundo se diera cuenta de que hay muchas bandas geniales de heavy metal en Japón, y es cierto. Hay muchas bandas geniales. Pero eso no significa que no hubiera bandas geniales en Japón antes de la digitalización. Puede que el mundo no lo supiera, pero siempre ha habido grandes bandas allí. Por ejemplo, yo había sido el líder de una banda llamada Fairy Mirror hasta 2001 (lamentablemente, el líder que se hizo cargo de la banda falleció recientemente). Vea este folleto de 2002 (por cierto, esta foto fue publicada por Michal (Mito Antiguo), recordando el festival).
Fue un gran evento. Las 4 bandas de arriba (XYZ → A, Volcano, Concerto Moon y Blindman) ya estaban establecidas en ese entonces, mientras que las 3 bandas de abajo (Onmyo-Za, Galneryus y Fairy Mirror) eran una especie de representante de la nueva generación. No fue fácil llevar a mi banda a la posición de ser reconocidos como uno de los representantes de todo el metal japonés escena en ese entonces.
Sin embargo, no había YouTube y cosas por el estilo ... así que el mundo no sabía nada sobre estas bandas. Más tarde, cuando lancé mi álbum desde Europa en 2004, algunos medios y músicos europeos me trataron como una completa aficionada, preguntándome, "¿puedes cantar? ¿Sabes algo de música? Bueno, lo entiendo. Para estas personas, se suponía que no había escena de metal en Japón, ya que no lo sabían. El punto es que, según sus conocimientos, algunas personas pueden juzgar y yo no puedo controlarlo. Por otro lado, hay músicos como Lars Ratz, Michael Ehre y otros que me vieron como era, independientemente de sus conocimientos sobre la escena del metal japonés. Aprecio más a estas personas.
Después de todo, no me importa lo que está en auge en el mundo del metal. No se lo que imagen estereotipada que la gente tiene del metal japonés, pero van y vienen. Entonces, prefiero no ser considerada en el marco de la imagen estereotipada. Siempre hago lo que quiero hacer. Espero que esto sea la respuesta suficiente.
Darkzen:
Totalmente de acuerdo contigo Saeko! Antes conocía bandas de allá desde los 2000, entre ellas X Japan, Destrose o Sigh de Black Metal por ejemplo, las redes sociales y los medios digitales han dispersado a muchas bandas en varias partes del mundo, pero para el mundo son nuevas y eso ha sido totalmente excelente para conocer su música!
Ahora la portada de tu nuevo álbum, ¿Cuál es el significado?
Saeko:
Este álbum es el cruce de la metafísica y la no metafísica. El mundo metafísico está representado por el universo detrás de mí, mientras que el mundo no metafísico está representado por mí y la imagen de la tierra al frente. La espada representa cómo debe luchar cada alma en el mundo no metafísico, es decir, en la tierra. El punto de cruce de estos mundos está representado por el círculo de luz a mi alrededor.
Para la mayor difusión de tu nuevo álbum, ¿has realizado algún Live Streaming en alguna red social? Como lo han hecho otras bandas de metal durante esta pandemia
Saeko:
Nosotros (yo y el guitarrista, Guido) lo pensamos cuando hicimos los shows acústicos en vivo de 3 noches el otro día. Pero no teníamos suficiente mano de obra. Como dije, todas mis pertenencias se pueden empacar en 2 maletas. No tengo gerente ni agente de reservas. Para hacer 3 shows en Alemania, Guido y otro guitarrista invitado Andy K (SkeleToon) viajaron desde Italia hasta Alemania sin dormir ellos mismos e hizo espectáculos directamente después de la unidad. Puede imaginarse la falta de personal.
Pero estamos planeando hacer la gira acústica a mayor escala el próximo año, con suerte no solo en Alemania, sino también en Suiza, Bélgica ...
Para que esto suceda, quizás lanzaré otra campaña de crowdfunding. Y realmente espero encontrar algunas personas que nos ayuden con la transmisión en vivo.
…. Pero si definitivamente desea ver la presentación en vivo, aquí está el enlace a mi programa de 2004: https://youtu.be/usVuLZ5xelQ. Sé que es viejo ... así que, de verdad, espera al año que viene. Nosotros lo haremos.
¿Cuáles son tus metas en esta nueva etapa con tu banda y para ti?
Saeko:
Mi objetivo es llegar a la mente de alguien con música. No me importa la fama, pero me gustaría llegar a tantas mentes como sea posible. Para eso, esperamos establecer una gira en toda regla el próximo año. Quiero decir, no solo los shows acústicos, sino también los shows de "banda" en toda regla. Su apoyo significa mucho para que esto suceda.
¿Alguna noticia nueva que puedas compartir con nosotros pronto? ¿Algún video nuevo tal vez? ¿Alguna fecha para una presentación en Europa o Alemania?
Saeko
Estoy planeando algo con el guitarrista Guido Benedetti ... pero no puedo revelar los detalles por el momento. Pero haremos algo y, si todo funciona bien, la noticia se dará a conocer en un mes más o menos. Entonces, síganos en las redes sociales (Facebook, etc.).
¿Algo que quieras decirles a tus fans? ¿En Europa, Japón y aquí en América?
Saeko:
Soy un tipo de músico muy especial, una japonesa que vive sola en Alemania. Y agradezco tu existencia dondequiera que estés. Especialmente cuando me siento sola bajo la cuarentena de COVID lejos de mi casa, tu existencia significa mucho. Siempre que siento que alguien podría estar esperando nuestro programa o nuestra próxima canción, me siento positiva para seguir adelante sin rendirme.
Gracias.
Darkzen:
No estas sola Seako! Aquí estamos muchos!
¿Qué más puedes compartir con nosotros, algo más que quieras contarnos?
Saeko:
Creo que dije todo. Bueno, de hecho siento que podría haber hablado demasiado. Perdón si te cansé, jaja.
Darkzen:
No al contrario, gracias por tus explicaciones, nos hace entenderte mejor.
¡Muchas gracias por su tiempo para esta entrevista para Darkzen Dragon Metal Angels!
Saeko:
¡¡¡Gracias a ti también!!!
Info
https://www.facebook.com/SaekoIronEmpress https://saekometal.info/ https://www.instagram.com/saeko.metal/
https://www.youtube.com/channel/UCzaSOjNXyZ9hLygz9cxDKUg https://open.spotify.com/artist/0qljy1w1nkksX03V82v6si
| | |
| --- | --- |