DARKZEN
DRAGON
METAL ANGELS
​
ROCK/METAL ON LINE
Model, hair & make-up: La Esmeralda
Photo: Heiner Seemann / GrautonStudio
Dress: Steampunk Decadence & Madame Mécanique
Earrings: Pinkabsinthe
Model Official of Darkzen Dragon On Line
La Esmeralda German Model
Cammie Gilbert!
The Muse who with her voice will touch your heart!
From Houston, USA!
The Interview!!
By Darkzen
01/10/2020
Official Biography of the Band
​
As history methodically records mankind's 21st century follies, the power of music to inspire, uplift and heal has never seemed more vital. Oceans Of Slumber have long been purveyors of a uniquely human(e) and emotionally fertile strain of heavy music; hewn from the bedrocks of arcane doom metal, visceral extremity and gothic grandeur. But as the Texan ensemble have moved forward, building an ever more formidable reputation for both live and studio work along the way, their collective desire to reach beyond the known and embrace the unfathomable has been clear to see.
​
Launched via 2013's Aetherial debut, but truly blossoming upon the arrival of vocalist Cammie Gilbert for 2015's Blue EP and the following year's Winter full-length, Oceans Of Slumber re-emerge in 2020 with the weight of expectation bearing down on their shoulders. The result is Oceans Of Slumber, an album that masterfully redefines the band's sound for a new era while bringing their conceptual core into sharper focus. Sonically spectacular and proudly melodramatic and yet vulnerable and intimate, these new songs represent the commencement of the next stage in this remarkable band's evolution.
​
Hi! Cammie! A great pleasure to have this interview with you! A pleasure and welcome! That you and your loved ones are well
​
Cammie:
​
Hi! Thank you for the interview!
​
How do you feel Cammie since your arrival in the band in 2014? You have climbed the rungs of popularity at an accelerating rate!
​
Cammie:
​
It has been an exhilarating, challenging, and ever evolving journey. I have learned so much and continue to do so along the way. I feel more prepared for what's ahead now, than ever before. I have a grasp, finally, of what I want and how I want to go about doing it.
​
How much has Oceans Of Slumber changed for Cammie or how much Cammie has changed within Oceans Of Slumber?
​
Cammie:
​
This newest album, I would say, has been the clearest intersection of the band and myself to date. We've found our best stride yet of blending instrumentals and vocals in a way that proves to have the most impact and fluidity.
​
Has Progressive Metal always been your musical taste or is there any other musical style within Metal that is more personal to you?
​
Cammie:
​
I enjoy all kinds of music and Metal genres. Doom metal and Black metal, as well as some Death metal I enjoy quite a bit.
​
Do you have any other hobbies, projects outside the band?
​
Cammie:
​
Dobber and myself have another band called Genoa. It's a place for us to share more of our folk, electronic, soul, and country roots.
​
You have an excellent voice, the previous album was great and now with this new album I have heard really little but that is enough to listen to you and enjoy your voice, how do you train that super voice?
​
Cammie:
​
I try to stay hydrated and just sing. I don't really have a strict regime I stick to.
​
Darkzen:
​
Wooow! That's great!
​
Let's talk a bit about your new album, congratulations on your new album. Which came out this September 2020. Why the title of the new album with the same name of the band?
​
Cammie:
​
We approach each album as if it could be our last. Never knowing what the future holds and having undergone so much transition in the band, we felt that this album deserved something to set it apart and make it special.
​
What details do you tell us about the new album? More Metal or More Progressive or what do we expect from this new production?
​
Cammie:
​
More energy, more cinematic atmosphere and even more emotions. This album is the audio of action, or fever, of change in motion. It has depths of fire and magma, and highs of celestial light. It's everything we could combine in the pursuit of our expression.
​
In addition to your video titled A Return To The Earth Below, will there be even more videos from this album?
​
Cammie:
​
Yes, we enjoyed making 3 videos and 1 lyric video.
​
Did you participate in the composition of the lyrics of any of the songs on the album?
​
Cammie:
​
I am the main lyric writer with a few songs having lyrical collaborations between Dobber and myself.
The cover of the album draws attention. What is its meaning?
​
Cammie:
​
We had the pleasure of working with Giannis Nakos on this cover. One exciting aspect of trusting an artist is giving them complete artistic freedom to bring our audio to life visually. The cover is meant to represent the album, but the depth of this is left up to each individual for its meaning.
​
Something I have noticed about Oceans of Slumber is that the songs you have cover different styles and combine many elements. How is the composition or production process to obtain a good result?
​
Cammie:
​
This is something hard to dissect and explain. It's also personal and intimate and worth not trying to break down too much for others to understand. A lot of what we do and how we create is fueled by our feelings, influences, and inspirations. With Dobber orchestrating their arrangement, he funnels these ideas through us as a band and fine tunes how they all come together.
​
And by the way! We know that Cammie Gilbert. You will play the role of Abby in the story of our friend Arjen's album! 'Transitus' of the Ayreon! What can you tell us about it and how do you feel?
​
Cammie:
​
This has been a very exciting project and a wonderful experience to be a part of. It is truly an honor to be a part of the Ayreon Universe and I am incredibly excited for this album's release as well.
​
Do you have any future plans for when all of this returns to normal? well I think with the proper health measures.
​
Cammie:
​
We most certainly will be back on the road as soon as we can!
​
For your fans! Among other news or surprises that you can comment or advance? Any live on a social network or something else?
​
Cammie:
​
I've got big plans for expanding our presence and abilities online. We've got a love show planned in October so stay tuned for that too!
​
Anything else you would like to share with us or say?
​
Cammie:
​
I hope everyone is staying safe and healthy!
​
Thank you very much for this interview for Darkzen Dragón Metal Angels!, My best wishes to you and your band in everything that comes later!
​
Info
​
https://oceansofslumber.com/home
https://www.facebook.com/oceansofslumber/
https://www.youtube.com/user/oceansofslumber
https://twitter.com/oceansofslumber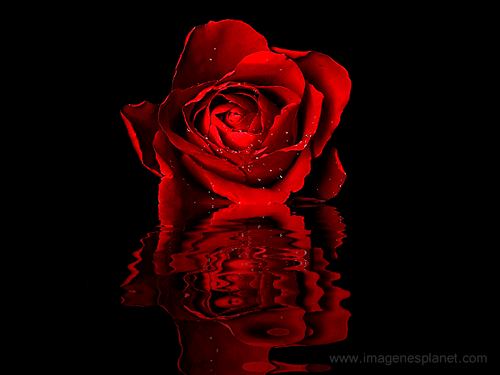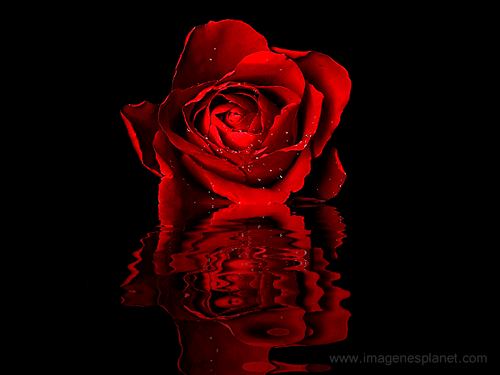 Cammie Gilbert!
La Musa que con su voz tocará tu corazón!
Desde Houston, USA!
La Entrevista!!
Por Darkzen
01/10/2020
Biografía Oficial de la Banda
​
A medida que la historia registra metódicamente las locuras de la humanidad en el siglo XXI, el poder de la música para inspirar, elevar y sanar nunca ha parecido más vital. Oceans Of Slumber ha sido durante mucho tiempo proveedores de una variedad de música pesada exclusivamente humana y emocionalmente fértil; tallada en los cimientos de arcano metal fatal, extremidad visceral y grandeza gótica. Pero a medida que el conjunto Texano avanzó, construyendo una reputación cada vez más formidable tanto para el trabajo en vivo como en el estudio en el camino, su deseo colectivo de llegar más allá de lo conocido y abrazar lo insondable ha sido evidente.
​
Lanzado a través del debut Aetherial de 2013, pero realmente floreciendo con la llegada de la vocalista Cammie Gilbert para el EP Blue de 2015 y el larga duración de invierno del año siguiente, Oceans Of Slumber resurge en 2020 con el peso de la expectativa sobre sus hombros.
El resultado es Oceans Of Slumber, un álbum que redefine magistralmente el sonido de la banda para una nueva era, al tiempo que enfoca su núcleo conceptual con mayor nitidez. Sónicamente espectaculares y orgullosamente melodramáticas y, sin embargo, vulnerables e íntimas, estas nuevas canciones representan el comienzo de la siguiente etapa en la evolución de esta notable banda.
​
¡Hola! Cammie! ¡Es un gran placer tener esta entrevista contigo! ¡Un placer y bienvenida! Que tú y tus seres queridos estén bien
​
Cammie:
​
¡Hola! ¡Gracias por la entrevista!
​
¿Cómo te sientes Cammie desde tu llegada a la banda en 2014? ¡Has escalado los peldaños de la popularidad a un ritmo acelerado!
​
Cammie:
​
Ha sido un viaje estimulante, desafiante y en constante evolución. He aprendido mucho y sigo haciéndolo a lo largo del camino. Ahora me siento más preparada que nunca para lo que se avecina. Por fin tengo una idea de lo que quiero y de cómo quiero hacerlo.
¿Cuánto ha cambiado Oceans Of Slumber para Cammie o cuánto ha cambiado Cammie dentro de Oceans Of Slumber?
​
Cammie:
​
Este álbum más reciente, diría yo, ha sido la intersección más clara entre la banda y yo hasta la fecha. Hemos encontrado nuestro mejor paso hasta el momento al combinar instrumentos y voces de una manera que demuestra tener el mayor impacto y fluidez.
​
¿El metal progresivo siempre ha sido tu gusto musical o hay algún otro estilo musical dentro del metal que sea más personal para ti?
​
Cammie:
​
Disfruto de todo tipo de música y géneros de Metal. Doom metal y Black metal, así como algo de Death metal que disfruto bastante.
​
¿Tienes otros pasatiempos o proyectos fuera de la banda?
​
Cammie:
​
Dobber y yo tenemos otra banda llamada Genoa. Es un lugar para que compartamos más de nuestras raíces folk, electrónica, soul y country.
​
Tienes una excelente voz, el disco anterior estuvo genial y ahora con este nuevo disco he escuchado muy poco pero eso es suficiente para escucharte y disfrutar tu voz, ¿Cómo entrenas esa súper voz?
​
Cammie:
​
Intento mantenerme hidratada y simplemente cantar. Realmente no tengo un régimen estricto al que me apegue.
​
Darkzen:
​
Wooow! Eso es genial!
​
Hablemos un poco de tu nuevo álbum, felicitaciones por tu nuevo álbum. Que salió este septiembre de 2020. ¿Por qué el título del nuevo álbum con el mismo nombre de la banda?
​
Cammie:
​
Nos acercamos a cada álbum como si fuera el último. Sin saber lo que nos depara el futuro y habiendo pasado por tanta transición en la banda, sentimos que este álbum merecía algo que lo diferenciara y lo hiciera especial.
​
¿Qué detalles nos cuentas del nuevo disco? Más Metal o Más Progresivo o ¿Qué esperamos de esta nueva producción?
​
Cammie:
​
Más energía, más atmósfera cinematográfica y aún más emociones. Este álbum es el audio de la acción, o fiebre, del cambio en movimiento. Tiene profundidades de fuego y magma, y alturas de luz celestial. Es todo lo que pudimos combinar en la búsqueda de nuestra expresión.
​
Además de tu video titulado A Return To The Earth Below, ¿Habrá aún más videos de este álbum?
​
Cammie:
​
Sí, disfrutamos haciendo 3 videos y 1 video con letra.
​
¿Participaste en la composición de la letra de alguna de las canciones del álbum?
​
Cammie:
​
Soy la principal autora de letras con algunas canciones que tienen colaboraciones líricas entre Dobber y yo.
​
Llama la atención la portada del álbum. Cuál es su significado?
​
Cammie:
​
Tuvimos el placer de trabajar con Giannis Nakos en esta portada. Un aspecto emocionante de confiar en un artista es brindarle total libertad artística para que nuestro audio cobre vida visualmente. La portada está destinada a representar el álbum, pero la profundidad de esto se deja a cada individuo por su significado.
​
Algo que he notado sobre Oceans of Slumber es que las canciones que tienes cubren diferentes estilos y combinan muchos elementos. ¿Cómo es la composición o proceso de producción para obtener un buen resultado?
​
Cammie:
​
Esto es algo difícil de analizar y explicar. También es personal e íntimo y vale la pena no tratar de romper demasiado para que otros lo entiendan. Mucho de lo que hacemos y cómo creamos está impulsado por nuestros sentimientos, influencias e inspiraciones. Con Dobber orquestando su arreglo, canaliza estas ideas a través de nosotros como banda y afina cómo se unen todas.
​
¡Y por cierto! Sabemos que Cammie Gilbert. ¡Interpretarás el papel de Abby en la historia del álbum de nuestro amigo Arjen! ¡"Tránsito" del Ayreon! ¿Qué nos puedes contar al respecto y cómo te sientes?
​
Cammie:
​
Este ha sido un proyecto muy emocionante y una experiencia maravillosa de la que ser parte. Es realmente un honor ser parte del Universo Ayreon y también estoy increíblemente emocionada por el lanzamiento de este álbum.
​
¿Tienes algún plan futuro para cuando todo esto vuelva a la normalidad? bueno creo que con las medidas sanitarias adecuadas.
​
Cammie:
​
¡Seguramente volveremos a la carretera tan pronto como podamos!
​
¡Para tus fans! ¿Entre otras novedades o sorpresas que puedes comentar o adelantar? ¿Alguno en vivo en una red social o algo más?
​
Cammie:
​
Tengo grandes planes para expandir nuestra presencia y habilidades en línea. Tenemos un show de amor planeado para octubre, ¡así que estad atentos también!
​
¿Algo más que te gustaría compartir con nosotros o decirnos?
​
Cammie:
​
¡Espero que todos estén seguros y saludables!
​
¡Muchas gracias por esta entrevista para Darkzen Dragón Metal Angels!, ¡Mis mejores deseos para ti y tu banda en todo lo que viene después!
​
Info
​
https://oceansofslumber.com/home
https://www.facebook.com/oceansofslumber/
https://www.youtube.com/user/oceansofslumber
https://twitter.com/oceansofslumber