DARKZEN
DRAGON
METAL ANGELS
​
ROCK/METAL ON LINE
Model, hair & make-up: La Esmeralda
Photo: Heiner Seemann / GrautonStudio
Dress: Steampunk Decadence & Madame Mécanique
Earrings: Pinkabsinthe
Model Official of Darkzen Dragon On Line
La Esmeralda German Model
Rei Reych!
Song Of Anhubis!
The Interview!
By Darkzen
02/12/2020
​
Official Bio
Song of Anhubis is a Biscayan band founded in 2012 and consolidated in 2016, the year in which they released their debut album "Revenge As Redemption".
The album, in a gothic rock / metal style, combines both lyrical and soft vocals and hard-hitting guitars with atmospheric orchestrations. Since then, the band has evolved and added electronic influences and more versatile female voices to its new songs, ignoring gothic and melodic trends, letting the imagination flow and not sticking to a particular musical style, being able to find a mixture of sub styles framed in the essence own of the band.
After giving several concerts, it is between June 2019 and July 2020 when Song Of Anhubis records his second album "Reversed Reflection" under the command of Jagoba Ormaetxea at TAOM studios and Pedro Monge at Chromaticity Studios, repeating with Paco Plazas the graphic design of the same.
This second album came out on the Italian label Rockshots Records on October 23.
Hi!! Thank you very much for the opportunity to have this interview with you Rei!
Welcome!
Rei:
Hi! Thank you very much.
Rei Reych, how are you? How about the quarantine for all this time?
Rei:
In my case it has not affected me much since I have to be locked up at home studying 12 hours a day to get a kind of exams, but when I have had a little free time, I have not been able to go out and that has been done to me hard.
Tell us a little about yourself! What do you like to do? You have hobbies? Which are?
Rei:
Right now I am studying a medical specialty so unfortunately I have little free time. When I have it, I invest it in reading comics, watching a movie or series, playing a game of board games and being with my cats.
Darkzen
Excellent Rei!
What are your musical influences? What was your music career and vocal training?
Rei:
I'm autodidactic. As a child I did not have the opportunity to have an academic musical training so I had to do myself. I started singing seriously at the age of 20 doing versions of Nightwish and knowing them on YouTube but soon I wanted to write my own songs and found my own band.
As for vocal training, I try to sing almost every day with Anglo-Saxon female pop songs, mainly, since, although I don't like that musical style too much, it helps me to continue practicing vocal techniques that these singers master perfectly.
Just Metal or some secret taste?
Rei:
Almost always metal. The genre is so broad that I can enjoy both Deftones and Architects without missing anything. However, I have my moments when I feel like listening to calmer music and I enjoy bands like Raised by swans, Sigur Ros or Royksopp among others.
Tell us about your band Song of Anhubis, why does it have that name?
Rei:
For the name we were clear that we wanted to base ourselves on something related to mythology because we love it. So we chose the god Anubis, guardian of the dead, since he has several characteristics that we liked, among them, that meaning of rebirth that we also wanted to reflect at this stage.
Also "Song of Anhubis" seemed like a good name in terms of phonetics. Finally we add an "h" inserted as a differentiating element.
They have a gothic musical style or something more modern, what is the style of Song of Anhubis?
Rei:
Hum, I would say it depends on the album and the moment.
Back in the day we had the thorn in wanting to make an old-school gothic and melodic album, since we couldn't play that style in any of our previous bands and we are very fans of The Gathering of the Mandylion and the Nightime Birds, the Theater of Tragedy of the Aegis or of the first Tiamat and Tristania. Dense bands that formed atmospheres full of darkness and sadness.
With greater or lesser fortune we took that goal for granted and repeating that style on another album made no sense to us so we unleashed other influences by focusing more on letting our imaginations fly to whatever came to mind. For this reason you can find everything from pure electronic music like the first minute and a half of Suicide Nation, industrial sounds in Persephone's Call, stop sludge and stoner in Progressive Spiral and even scraps of European metal in Misanthropia or North American in Vestiges of a Life, all this passed through the sieve of my vocal register, which is what gives the whole personality. Or at least we think so.
About the single Teratos, that sample is what the album Reversed Reflection contains?
Rei:
Not exactly. We have tried to keep the album varied. We don't like albums in which the same theme is repeated with little variations. The second single that came out "My own enemy" is a sample of it.
Did you write for the whole album or some songs? What theme or concept is the new album based on?
Rei:
Except for a couple of songs, the entire vocal part of the album is composed by me.
I like to express myself with music and it is difficult for me to do so if they tell me what to say or what notes to sing.
Do you have a favorite song from this new album?
Rei:
It is difficult for me to choose just one topic. In all of them there is a part of me, but if I had to choose only one, I would say that the ballad "Hypersomnia" would be the chosen one since it is the only song on the album sung in my mother tongue.
On the album cover is phenomenal! What does all the art you have mean?
Rei:
​
Thanks a lot. The cover is made by Francisco Plazas who is the designer of our previous album. As we were very happy with his previous work we decided to repeat with him and we don´t regret it at all. Great work.
We believe that in everything there is a duality. This duality carries a "reverse reflection" that is often difficult to detect. A kind face / look that hides something dark behind it or you can even think that the reverse can also happen. We can find this in our day to day, both at work, in the neighborhood, in religion, in politics, etc.
You can see the snake approaching the skeleton's ear as if it were whispering lies, promises, incitements to evil ... On the other hand, that snake becomes the umbilical cord of a child still in the making, which in turn is holding the skeleton, which symbolizes the choice of who you want to be or the role you want to play within that intrinsic duality that we all have. At the end of the day, the decisions we make at all times end up defining us. So, yes, I do believe that in some way the life we ​​end up having is a reflection of who we are, with its exceptions of course, this is a huge generalization.
The melted candle in the skull symbolizes the passage of time, the decisions made or irreversibility, while the raven is a being that is usually interpreted as the animal that crosses the barrier of life and death or even the messenger of death. In this case, depending on the culture consulted, its symbolism ranges from the incarnation of evil to a friendlier aspect such as the one it has in Norse or Celtic mythology, which is a symbol that in itself also represents duality in a way.
Will you release other video clips from your Reversed Reflection album?
Rei:
For the third single we will release a new video clip if everything goes according to plan.
Do you have in mind to do something live on a social network or something to broadcast your new album? Any advance?
Rei:
We have considered doing a live but it seems that Facebook has put restrictions on it. Maybe on YouTube it is possible, but we have to do several tests to see if it is really feasible for us. We are not a very well known band either and the work it takes us to organize an event of that style may not be worth it.
What does Rei have in mind for this year's end or early 2021 for Song of Anhubis?
Rei:
I would tell you to promote the album and play live as much as possible. But unfortunately, the second is going to be complicated for reasons that we all know. So we will turn our priorities into writing new songs for a future third album.
​
Something you want to share with us Rei?
Rei:
Thank you very much for this interview and I invite all your readers to listen to the advance singles on Spotify or YouTube.
Thank you very much for your time for this interview Rei !! For Darkzen Dragon Metal Angels!
Rei:
Thank you very much for your time. You do an excellent job.
A hug.
Info
​
https://www.instagram.com/Rei.reych_soa/
https://www.instagram.com/Songofanhubis/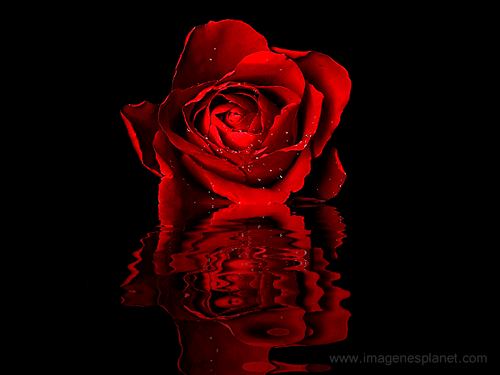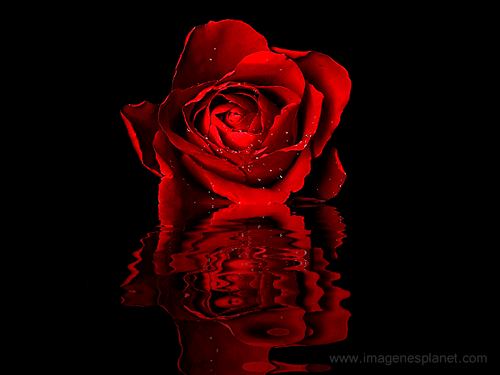 Rei Reych!
Song Of Anhubis!
La Entrevista!
Por Darkzen
02/12/2020
Bio Oficial
Song of Anhubis es una banda vizcaína fundada en 2012 y consolidada en 2016, año en el que lanzaron su álbum debut "Revenge As Redemption".
​
El álbum, de estilo rock/metal gótico, combina tanto voces líricas y suaves como guitarras contundentes con orquestaciones atmosféricas. Desde entonces, la banda evoluciona y añade a sus nuevos temas influencias electrónicas y voces femeninas más versátiles obviando las tendencias góticas y melódicas, dejando fluir la imaginación y no ciñéndose a un estilo musical en particular pudiendo encontrarse una mezcla de sub estilos enmarcados en la esencia propia de la banda.
​
Tras dar varios conciertos es entre junio de 2019 y julio de este 2020 cuando Song Of Anhubis graba su segundo álbum "Reversed Reflection" bajo los mandos de Jagoba Ormaetxea en los estudios TAOM y de Pedro Monge en los Chromaticity Estudios, repitiendo con Paco Plazas el diseño gráfico del mismo.
Este segundo álbum salió bajo el sello italiano Rockshots Records este 23 de octubre.
​
Hola!! Muchas gracias por la oportunidad de tener esta entrevista contigo Rei! Bienvenida!
​
Rei:
​
¡Hola! Muchas gracias a vosotros.
​
Rei Reych, Como has estado? Que tal la cuarentena durante todo este tiempo?
​
Rei:
​
En mi caso no me ha afectado mucho ya que tengo que estar encerrada en casa estudiando 12 horas diarias para sacar una especie de oposiciones, pero cuando he tenido un poco de tiempo libre, no he podido salir a la calle y eso se me ha hecho duro.
​
Cuéntanos un poco de ti! Que te gusta hacer? Tienes pasatiempos? Cuáles son?
​
Rei:
​
Ahora mismo estoy estudiando una especialidad médica por lo que desgraciadamente tengo poco tiempo libre. Cuando lo tengo, lo invierto en leer cómics, ver alguna película o serie, echarme alguna partida a juegos de mesa y estar con mis gatos.
​
Darkzen
​
¡Excelente Rei!
​
Cuáles son tus influencias musicales? Cual fue tu carrera musical y entrenamiento vocal?
​
Rei:
​
Soy autodidacta. De pequeña no tuve la oportunidad de tener una formación musical académica por lo que tuve que hacerme a mí misma. Empecé a cantar de forma seria a los 20 años haciendo versiones de Nightwish y sabiéndolas a youtube pero pronto me entró las ganas de escribir mis propias canciones y fundar mi propia banda.
​
En cuanto al entrenamiento vocal, intento cantar casi todos los días con temas de pop femenino anglosajón, principalmente, ya que, aunque no me guste demasiado ese estilo musical, me sirve para seguir practicando técnicas vocales que esas cantantes dominan a la perfección.
​
Solo Metal o algún gusto secreto?
​
Rei:
​
Casi siempre metal. El género es tan amplio que puedo disfrutar tanto a unos Deftones como a unos Architects sin echar nada en falta. Sin embargo, tengo mis momentos en los que me apetece escuchar música más calmada y disfruto de bandas como Raised by swans, Sigur Ros o Royksopp entre otras.
​
Cuéntanos sobre tu banda Song of Anhubis, por qué tiene ese nombre?
​
Rei:
​
Para el nombre teníamos claro que queríamos basarnos en algo relacionado con la mitología porque nos encanta. Así que elegimos al dios Anubis, guardián de los muertos, ya que tiene varias características que nos gustaban, entre ellas, ese significado de renacimiento que también queríamos reflejar en esta etapa.
Además "Song of Anhubis" nos pareció un buen nombre en términos de fonética. Finalmente le añadimos una "h" intercalada como elemento diferenciador.
​
Tienen estilo musical gótico o algo más moderno, cual es el estilo de Song of Anhubis?
​
Rei:
​
Hum, diría que depende del álbum y del momento.
​
En su día teníamos la espina clavada de querer hacer un álbum gótico y melódico a la vieja escuela, ya que no pudimos tocar ese estilo en ninguna de nuestras anteriores bandas y somos muy fans de los The Gathering del Mandylion y el Nightime Birds, los Theatre of Tragedy del Aegis o de los primeros Tiamat y Tristania. Bandas densas que formaban atmósferas repletas de oscuridad y tristeza.
​
Con mayor o menor fortuna dimos ese objetivo por cumplido y repetir ese estilo en otro álbum no tenía sentido para nosotros así que dimos rienda suelta a otras influencias centrándonos más en dejar volar nuestra imaginación a lo que se nos ocurriera. Por ello puedes encontrar desde música electrónica pura como el primer minuto y medio de Suicide Nation, sonidos industriales en Persephone´s Call, dejes de sludge y stoner en Progressive Spiral e incluso retazos de metal europeo en Misantropia o norteamericano en Vestiges of a Life, todo ello pasado por el tamiz de mi registro vocal que es lo que da personalidad al conjunto. O por lo menos eso pensamos.
​
Sobre el sencillo Teratos, esa muestra es lo que contiene el albúm Reversed Reflection?
​
Rei:
​
No exactamente. Hemos intentado que el álbum sea variado. No nos gustan los álbumes en los que se repite el mismo tema con pequeñas variaciones. El segundo single que salió "My own enemy" es una muestra de ello.
​
Escribiste para todo el albúm o algunas canciones? Sobre que temática o concepto está basado el nuevo albúm?
​
Rei:
​
Excepto en un par de temas, toda la parte vocal del álbum está compuesta por mí.

Me gusta expresarme con la música y me es difícil hacerlo si me dicen qué debo de decir o qué notas debo cantar.
​
Tienes alguna canción favorita de este nuevo albúm?
​
Rei:
​
Es difícil para mí escoger un solo tema. En todos ellos hay una parte de mi, pero si tuviera que escoger solo uno, diría que la balada "Hypersomnia" sería la elegida ya que es el único tema del álbum cantado en mi lengua materna.
​
Sobre la portada del albúm esta fenomenal! Que significa todo el arte que tiene?
​
Rei:
​
Muchas gracias. La portada está realizada por Francisco Plazas que es el diseñador de nuestro anterior álbum. Como quedamos muy contentos con su trabajo anterior decidimos repetir con él y no nos arrepentimos en absoluto. Un trabajo genial.
​
Creemos que en todo existe una dualidad. Esa dualidad conlleva un "reflejo reverso" que muchas veces es difícil de detectar. Una cara/aspecto amable que esconde algo oscuro detrás o incluso se puede pensar que a la inversa también puede suceder. Esto lo podemos encontrar en nuestro día a día, tanto en el trabajo, la vecindad, la religión, la política, etc.
​
Se puede apreciar la serpiente acercándose al oído del esqueleto como si estuviera susurrándole mentiras, promesas, incitaciones al mal... Por otro lado, esa serpiente se convierte en el cordón umbilical de un niño aun gestándose que a su vez está sosteniendo el esqueleto, lo que simboliza la elección de quién quieres ser o el papel que quieres interpretar dentro de esa dualidad intrínseca que todos tenemos. Al fin y al cabo, las decisiones que tomamos a cada momento nos acaban definiendo. Por lo tanto, sí, yo creo que de alguna manera la vida que acabamos teniendo es un reflejo de lo que somos, con sus excepciones por supuesto, esto es una generalización enorme.
​
La vela derretida en la calavera simboliza el paso de tiempo, las decisiones tomadas o la irreversibilidad, mientras que el cuervo es un ser que suele interpretarse como el animal que cruza la barrera de la vida y la muerte o incluso el mensajero de la muerte. En este caso, depende la cultura consultada su simbología va desde la encarnación del mal hasta un aspecto más amable como el que tiene en la mitología nórdica o celta, lo que es un símbolo que de por sí también representa en cierto modo la dualidad.
​
Lanzaran otros videos clips de su albúm Reversed Reflection?
Rei:
​
Para el tercer single sacaremos videoclip nuevo si todo va según lo previsto.
​
Tienen en mente hacer algún en vivo por alguna red o algo de difusión de su nuevo albúm? Algún adelanto?
​
Rei:
​
Hemos valorado hacer un live pero parece que Facebook ha puesto restricciones al respecto. Quizá por Youtube sea posible, pero tenemos que hacer varias pruebas para ver si es realmente factible para nosotros. Tampoco somos una banda demasiado conocida y puede que el trabajo que nos lleve organizar un evento de ese estilo no nos merezca la pena.
​
Que tiene en mente Rei para este fin de año o comienzos del 2021 para Song of Anhubis?
​
Rei:
​
Te diría que promocionar el álbum y tocar en directo lo máximo posible. Pero por desgracia, lo segundo va a estar complicado por los motivos que todos conocemos. Así que volcaremos nuestras prioridades en componer nuevos temas para un futuro tercer álbum.
​
Algo que quieras compartir con nosotros Rei?
​
Rei:
​
Agradeceros enormemente está entrevista e invito a todos vuestros lectores a que escuchen los singles de adelanto en Spotify o YouTube.
​
Muchas Gracias por tu tiempo para esta entrevista Rei!! Para Darkzen Dragón Metal Angels!
​
Rei:
​
Muchas gracias a ti por tu tiempo. Hacéis una labor excelente.
​
Un abrazo.
​
Info
​
https://www.instagram.com/Rei.reych_soa/
https://www.instagram.com/Songofanhubis/