DARKZEN
DRAGON
METAL ANGELS
​
ROCK/METAL ON LINE
Model, hair & make-up: La Esmeralda
Photo: Heiner Seemann / GrautonStudio
Dress: Steampunk Decadence & Madame Mécanique
Earrings: Pinkabsinthe
Model Official of Darkzen Dragon On Line
La Esmeralda German Model
Nea Ekdahl Bejmar!
Mother Mersy band!
The Interview!
By Darkzen
30/10/20
Official Bio
The Swedish blues rockers Mother Mersy has been around since 2015 and has ever since spread the gospel of modern time rock n' roll. With groove, playfulness, expressive vocals and harmonies they create a sound related to bands like Led Zeppelin, Aerosmith and Rival Sons with their own, unique modern touch.
With their latest single"Girl with Ocean Eyes" the group explores the darker elements within their music. The song is built upon a bombastic choir arrangement accompanied by a suggestive, psychedelic beat and mean electric guitars and base.
Mother awaits you..
Hello! Thank you very much for having this interview with you! How are they?
We're great thanks!
Who are each?
Nea
Well, there's Emil; one of the most thoughtful men I know. He puts the right words and melodies for the tunes. And then there's Erik, our favorite rollercoaster. He's not only banging on them drums, from time to time he pulls up a guitar to contribute with the songwriting. We also have our spectacular guitar player, Viktor, who screams out every note he plays (kind of). With his passion for music he paints our songs with all the colors of the rainbow. And of course there's me, Nea. I would say that I bring structure, not only with my tight and fierce bass game, but also behind the scenes with my female presence.
What is the concept of the Mother Mersy band and why did they choose that name?
Nea
We want to reach out to our audience, all over the globe. The world is a messed up and chaotic place we all (within our group) would like to change. We have the courage to bring forth issues that are taboo in our songs. With this stance and message we're hoping to bring people together, against injustice. Suitable enough, we've named our project with the same type of courage, misspelled. Feeling provoked much? ;)
What's your style of genre? What inspires you?
Nea
As mentioned above, we're heavily inspired by Led Zeppelin, Aerosmith and Rival Sons but our latest single "Girl with Ocean Eyes" has gained praises where people have mentioned bands like Black Sabbath, Pink Floyd and Queens Of The Stoneage (much like we intended). With that being said, we always put our personal unique touch to the music, and make it our own.
What are your songs about?
Nea
Our songs touch several subjects. Emil puts his thoughts and feelings into songs, things he observe and experience. Some songs are about mental illness, religion, the state of our society, the struggle of finding your place in this world, addiction and so forth. But he also likes to make things up, making obscene characters and scenarios and telling the story from there.
What is your musical career? Tell us!
Nea
I'm born and raised by musicians. In our home there's always been an open environment to play, jam and try out different instruments. My dad taught music during my early years in school, and after that I continued on this track by studying music during secondary school.
After that I took a sabbatic year playing in a funkband, backing up a gospel choir and also participated in a revue. Shortly after, Emil contacted me about auditioning for Mother Mersy! At the same time I applied for a music education in Skåne, bringing me closer to the band and the rehearsing studio.
How did you get to the band?
Nea
Me and my friend met Emil and Viktor at Sweden Rock Festival 2012, where we saw Motley Crue together. Afterwards we added each other on social media. A couple years later Emil messaged me, asking if I wanted to audition for the band as a bass player. During the time, they already had two booked gigs and after the second one they were supposed to tell me wether I got the job as a full time bass player for Mother Mersy or not. But let me tell you this, I got my personal key for our rehearsal space right before soundcheck to the final gig.
Darkzen:
​
That was really intense!
Why do you like bass?
Who doesn't like bass?
What are your musical influences Nea?
Nea
Led Zeppelin with John Paul Jones' steady bass groove has definitely formed a big part of my sound in Mother Mersy. My musical upbringing has also played a big part in my musicianship. My parents would play all kinds of different music and that itself has influenced me a lot.
What are your hobbies Nea?
Nea
Music, obviously: my biggest interest lies within my bass but I also like to dance, sing, watch conserts/visit festivals, hang out with people and I find it very entertaining to mess around with makeup and other artistic expressions.
Do you have any models or idols in rock?
Nea
Specifically in rock I use to mention the fab 3 Bass-Johns:
John Paul Jones - Led Zeppelin
John Entwhistle- The Who (rip)
John Deacon - Queen
Do you have alternative projects or just for the moment with Mother Mersy?
Nea
Me and my bass are backing up a Gospel choir back home in Blekinge!
Metal or just Rock?
Nea
I listen to all kinds of music!
For you Nea! Tell us about the single from "Girl with Ocean Eyes", who wrote it?
Nea
We wrote it together! Viktor came up with the riff, Emil contributed with the lyrics and melody. Me and Erik's roles in the creative process were to make the outro and stick.
Are you working on an album? Will this song be included?
Nea
An album is in the making. We'll probably release a single or two along the way, but an album or EP is coming in the near future.
Any progress on any new material? or video clip?
Nea
We have plans on making a video to our latest single. But at the moment, it's a bit too cold here in Sweden (a lot of our plans involves shooting outside). But stay tuned for one helluva video, coming this spring! We'll also release something else before that, most likely.
Darkzen
Excellent!
What would you say to your fans! And for Latin América what do we expect from Mother Mersy band for this 2020?
Nea
Brace yourself, 2020 is our year and it won't go without notice! Mother Awaits you...
Something else you would like to share with us?
Nea
Make love not war.
Thank you very much for your time for this interview! for Darkzen Dragón Metal Angels!
Nea
Thank you!
Info
Facebook: https://www.facebook.com/MotherMersy/
Instagram: https://instagram.com/mothermersyofficial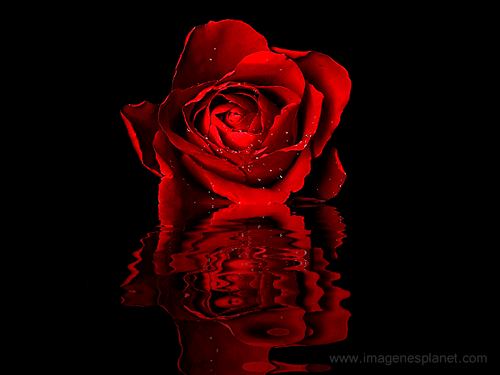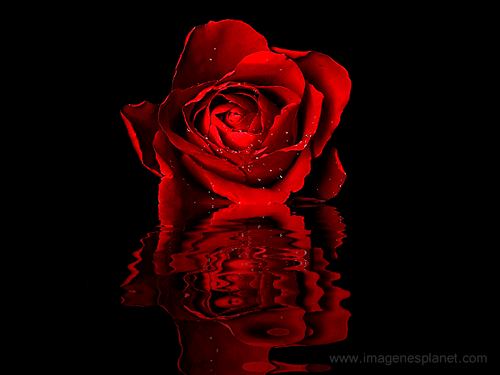 Nea Ekdahl Bejmar!
Mother Mersy band!
La Entrevista!
Por Darkzen
30/10/20
Bio Oficial
Los rockeros de blues suecos Mother Mersy han estado desde 2015 y desde entonces han difundido el evangelio del rock and roll moderno. Con ritmo, alegría, voces expresivas y armonías, crean un sonido relacionado con bandas como Led Zeppelin, Aerosmith y Rival Sons con su propio toque moderno único.
Con su último sencillo "Girl with Ocean Eyes", el grupo explora los elementos más oscuros de su música. La canción está construida sobre un arreglo de coro rimbombante acompañado de un sugestivo ritmo psicodélico y una base y guitarras eléctricas malas.
Madre te espera ..
¡Hola! ¡Muchas gracias por tener esta entrevista contigo! ¿Cómo están?
¡Estamos muy agradecidos! Gracias!
¿Quiénes son cada uno?
Nea
Bueno, ahí está Emil; Uno de los hombres más reflexivos que conozco. Él pone las palabras y melodías correctas para las melodías. Y luego está Erik, nuestra montaña rusa favorita. No solo está tocando la batería, de vez en cuando saca una guitarra para contribuir con la composición. También tenemos a nuestro espectacular guitarrista, Viktor, que grita cada nota que toca (más o menos). Con su pasión por la música, pinta nuestras canciones con todos los colores del arcoíris. Y, por supuesto, estoy yo, Nea. Diría que aporto estructura, no solo con mi juego de graves apretado y feroz, sino también detrás de escena con mi presencia femenina.
¿Cuál es el concepto de la banda Mother Mersy y por qué eligieron ese nombre?
Queremos llegar a nuestra audiencia, en todo el mundo. El mundo es un lugar desordenado y caótico que a todos (dentro de nuestro grupo) nos gustaría cambiar. Tenemos el coraje de presentar temas que son tabú en nuestras canciones. Con esta postura y mensaje esperamos unir a las personas contra la injusticia. Suficientemente adecuado, hemos nombrado nuestro proyecto con el mismo tipo de coraje, mal escrito. Al sentirse mucho muy provocado? ;)
¿Cuál es tu estilo de género? ¿Que te inspira?
Nea
Como se mencionó anteriormente, estamos fuertemente inspirados por Led Zeppelin, Aerosmith y Rival Sons, pero nuestro último sencillo "Girl with Ocean Eyes" ha recibido elogios donde la gente ha mencionado bandas como Black Sabbath, Pink Floyd y Queens Of The Stoneage (al igual que nosotros destinado a). Dicho esto, siempre ponemos nuestro toque personal único a la música y la hacemos nuestra.
¿De qué tratan tus canciones?
Nea
Nuestras canciones tocan varios temas. Emil pone sus pensamientos y sentimientos en canciones, cosas que observa y experimenta. Algunas canciones tratan sobre enfermedades mentales, religión, el estado de nuestra sociedad, la lucha por encontrar su lugar en este mundo, la adicción, etc. Pero también le gusta inventar cosas, crear personajes y escenarios obscenos y contar la historia desde allí.
¿Cuál es tu carrera musical? ¡Dinos!
Nea
Nací y crecí con músicos. En nuestra casa siempre ha habido un ambiente abierto para tocar, tocar y probar diferentes instrumentos. Mi papá enseñó música durante mis primeros años en la escuela, y después de eso continué estudiando música durante la escuela secundaria.
Después de eso, tomé un año sabático tocando en una banda de funk, respaldando un coro de gospel y también participé en una revista. ¡Poco después, Emil me contactó para audicionar para Madre Mersy! Al mismo tiempo, solicité una educación musical en Skåne, acercándome a la banda y al estudio de ensayo.
​
¿Cómo llegaste a la banda?
Nea
Mi amigo y yo conocimos a Emil y Viktor en el Sweden Rock Festival 2012, donde vimos a Motley Crue juntos. Luego nos agregamos en las redes sociales. Un par de años después, Emil me envió un mensaje preguntándome si quería audicionar para la banda como bajista. Durante ese tiempo, ya tenían dos conciertos reservados y, después del segundo, debían decirme si obtuve el trabajo como bajista a tiempo completo para Mother Mersy o no. Pero déjame decirte esto, obtuve mi clave personal para nuestro espacio de ensayo justo antes de la prueba de sonido para el concierto final.
Darkzen:
​
Eso si que fue intenso!
¿Por qué te gusta el bajo?
Nea
¿A quién no le gusta el bajo?
¿Cuáles son tus influencias musicales Nea?
Nea
Led Zeppelin con el ritmo constante de graves de John Paul Jones definitivamente ha formado una gran parte de mi sonido en Mother Mersy. Mi educación musical también ha jugado un papel importante en mi musicalidad. Mis padres tocaban todo tipo de música diferente y eso en sí mismo me ha influenciado mucho.
¿Cuáles son tus pasatiempos, Nea?
Nea
Música, obviamente: mi mayor interés reside en mi bajo, pero también me gusta bailar, cantar, mirar conciertos / visitar festivales, pasar el rato con la gente y me resulta muy entretenido jugar con el maquillaje y otras expresiones artísticas.
¿Tienes modelos o ídolos en el rock?
Nea
Específicamente en el rock, solía mencionar los fabulosos 3 Bass-Johns:
John Paul Jones - Led Zeppelin
John Entwhistle- The Who (rasgón)
John Deacon – Queen
¿Tienes proyectos alternativos o solo por el momento con Mother Mersy?
Nea
¡Mi bajo y yo estamos respaldando un coro gospel en Blekinge!
¿Metal o simplemente rock?
Nea
¡Escucho toda clase de música!
Cuéntanos sobre el sencillo de "Girl with Ocean Eyes", ¿quién lo escribió?
Nea
¡Lo escribimos juntos! A Viktor se le ocurrió el riff, Emil contribuyó con la letra y la melodía. Los roles de Erik y yo en el proceso creativo fueron hacer el out y seguir.
¿Estás trabajando en un álbum? ¿Se incluirá esta canción?
Nea
Se está preparando un álbum. Probablemente lanzaremos uno o dos en el camino, pero un álbum o EP llegará en un futuro próximo.
¿Algún progreso en algún material nuevo? o vídeo clip?
Nea
Tenemos planes de hacer un vídeo para nuestro último sencillo. Pero en este momento, hace un poco de frío aquí en Suecia (muchos de nuestros planes implican fotografía afuera). ¡Pero estén atentos para un vídeo infernal que llegará esta primavera! También publicaremos algo más antes de eso, lo más probable.
Darkzen
Excelente!
¿Qué le dirías a tus fans? Y para América Latina, ¿qué esperamos de la banda Mother Mersy para este 2020?
Nea
Prepárate, ¡2020 es nuestro año y no pasará sin previo aviso! Madre te espera ...
¿Algo más que quieras compartir con nosotros?
Nea
Haz el amor y no la guerra.
¡Muchas gracias por tu tiempo para esta entrevista! para Darkzen Dragón Metal Angels!
Nea
¡Gracias!
Info
Facebook: https://www.facebook.com/MotherMersy/
Instagram: https://instagram.com/mothermersyofficial