DARKZEN
DRAGON
METAL ANGELS
​
ROCK/METAL ON LINE
Model, hair & make-up: La Esmeralda
Photo: Heiner Seemann / GrautonStudio
Dress: Steampunk Decadence & Madame Mécanique
Earrings: Pinkabsinthe
Model Official of Darkzen Dragon On Line
La Esmeralda German Model
Veronica Driven!!
The New Voice of Break Me Down!
The Interview!
By Darkzen
24/11/2020
Official Bio
Break Me Down is an Italian Alternative Metal band from Milan, formed in 2017.
​
The energy and the beauty of their songs releases a powerful emotion that explodes during their live performances. With Faith Blurry on vocals, they released their first EP "Resilience"in January 2018, which contains three unedited songs written and produced by the band, then recorded and mixed by Matteo Magni at Magnitude Studio. Among many shows all over their country there are some important as opening act for international artists like: Crazy Town, Joe Stump's Tower of Babel, Vinnie Moore and Lacuna Coil.
​
On February 2019 Faith left the band to follow her own path. On March of the same year Irene Franco became the new BMD singer. On October 17th 2019 BMD released their first LP "The Pond" which was anticipated by two singles "Your Game" and "The Noose".
​
"The Pond" contains eleven unedited songs written and produced by the band. It was recorded and mixed again by Matteo Magni at Magnitude Studio. On February 2020 Irene left the band for her personal reasons.
​
The boys decided to call Veronica Driven, an old friend with a great desire to work and emerge. She's a talented singer with a peculiar bluesy-dark vocal dynamic which gives to the project the additional quid that the band was looking for.
​
Welcome to Darkzen Dragón Metal Angels, I hope you are well with all this pandemic and a lot strength for Italy with what you have gone through
​
Verónica! Thank you very much for this interview! How have you been?
​
Verónica:
​
These past two months have felt so long. During quarantine I spent my time playing with my cats, Ponzu and Sketch, playing video games, baking cakes every day, making homemade pizza, pasta and bread! With the band we recorded some stuff from home, there are some videos on our YT channel. It was a difficult time to go through but luckily none of us got sick and we're all fine.
​
I am fortunate to have had the interview with the two previous singers of Break Me Down band!. All of you excellent singers! Now tell us a little about yourself, how did you get to the band?
​
Verónica:
​
Laerte and I are long time friends, we've known each other for 10 years. Actually we had already worked together on an old project of mine. When I was made aware that the guys were looking for a new singer I immediately called Laerte and told him: "Hey, I think it would be amazing if we played together again, what do you say?" And here I am. I love these guys.
​
Tell us about your hobbies, who is Veronica inside Metal?
​
Verónica:
​
I'm not just a singer, I work as visual merchandiser for a popular Italian jewellery brand. And music is not the only thing I like, I'm in love with design as well. I've been listening to metal since I was 14 years old, specifically gothic, alternative and black metal; then growing up I began exploring different music genres that helped me develop into the person and, more importantly, the artist I am today.
​
My first crush when I was 11 years old was Kurt Cobain from Nirvana. I remember the exact moment I fell madly in love with them, it was when I watched their "Heart Shaped Box" music video on MTV.
​
Who are your favourite singers? Do you also write songs or would you like to?
​
Verónica:
​
There's four different artists I very much admire and who have been such inspirations for me, Kurt Cobain, Johnny Cash, Ian Curtis and Patti Smith. Why? Because these four people are able to make me feel things when I listen to their songs. But they're not the only ones that have a special place in my heart, there's also Tory Amos, Cristina Scabbia, White Buffalo, and so many more I can easily lose count.
​
How did Veronica start the musical path and especially for Metal?
​
Verónica:
​
I started singing a long time ago, when I was 19 years old and with my first band we played gothic rock, but the very first metal song I ever listened to was "Nothing Else Matters" by Metallica. Even as a kid I was like a hurricane and I've always felt drawn towards singing and dancing. I've always wanted to become a singer, it was my childhood dream.
​
I used to watch MTV a lot and I remember wanting to be like Madonna and the other amazing singers; so I started singing and dancing in front of the mirror just for fun, and fantasizing about becoming a singer, but soon I realized I had a real passion for it so I began taking lessons at a professional level.
​
It was not an easy journey and I had to work hard to get to where I am now, but all the sweat and tears are worth the incredible feeling of being on stage and doing what I love.
​
Singing is passion, feeling and a lot of emotion, what do you think of that? What does singing mean to you?
​
Verónica:
​
I could never live without music or perfoming. It's kind of crazy how much you can love something that has both made you feel the happiest and the saddest in your life.
​
Being on stage and performing is how I can best express myself, it feels like being naked in front of a crowd, you are completely vulnerable. It's the only time when I'm not afraid of showing who I really am.
​
Besides singing, do you play any other instrument?
​
Verónica:
​
When I was 11 years old I began playing the guitar in school, during events. I was into both playing and singing, but after some time I realized I could express myself better without the inconvenience of holding an instrument. I sometimes do regret it because now I'm out of practice, but it's never too late to pick it back up, right?
​
Darkzen:
​
That way is my friend! Never!
​
What does Veronica have in mind right now with BMD?
​
Verónica:
​
We are composing a lot, we are working hard on some cool stuff. We are planning ahead and maybe new songs will come out in the early 2021 but we don't know if we will release a whole album or just singles. You will have to stay tuned for more updates.
​
Excellent lyric video for "The Pond" which ends the cycle of the namesake LP released in late 2019, for the fans and by the fans! Tell us a little about why it was dedicated to them?
​
Verónica:
​
Break Me Down is stronger than ever before mainly thanks to our fans and all the people who support us, not only on social media or by coming to our shows but in our everyday lives. We all agreed we wanted to show them our appreciation and we decided to do so by having them participate in the making of the video and share this experience, like a big family.
​
What will Verónica Driven offer us with BMD?
​
Verónica:
​
I want to give BMD all of my energies, my creativity and all of my love for music. The four of us share a dream and I'm sure we will fulfill it and be winners in the end.
​
Anything else you would like to share with us or say?
​
Verónica:
​
Thank you so much guys for this interview, it's truly great that there are magazines like yours overseas which show and arouse interest for Italian underground metal bands.
​
Thank you very much for this interview for Darkzen Dragón Metal Angels!, My best wishes to you and your band in everything that comes later!
​
Info
​
https://www.facebook.com/VeronicaDrivenOfficial
https://www.facebook.com/BreakMeDownIT/
https://linktr.ee/breakmedownit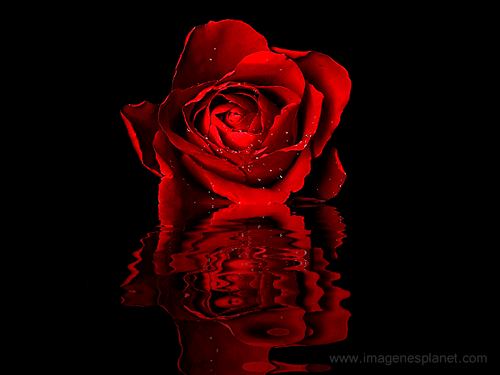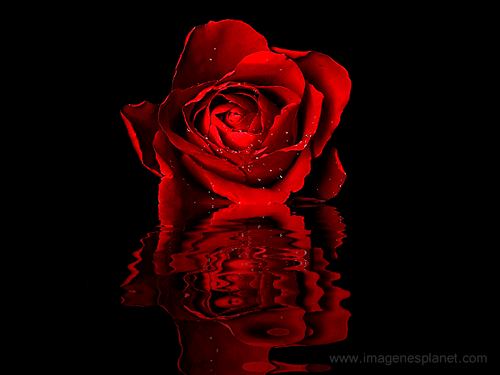 Verónica Driven!!
La Nueva Voz de Break Me Down!
La Entrevista!
Por Darkzen
24/11/2020
Bio Oficial
Break Me Down es una banda italiana de metal alternativo de Milán, formada en 2017.
La energía y la belleza de sus canciones liberan una poderosa emoción que explota durante sus presentaciones en vivo. Con Faith Blurry en la voz, lanzaron su primer EP "Resilience" en enero de 2018, que contiene tres canciones sin editar escritas y producidas por la banda, luego grabadas y mezcladas por Matteo Magni en Magnitude Studio.
Entre muchos espectáculos en todo su país hay algunos importantes como teloneros de artistas internacionales como: Crazy Town, Joe Stump's Tower of Babel, Vinnie Moore y Lacuna Coil.
En febrero de 2019 Faith dejó la banda para seguir su propio camino. En marzo del mismo año Irene Franco se convirtió en la nueva cantante de BMD. El 17 de octubre de 2019 BMD lanzó su primer LP "The Pond" que fue anticipado por dos sencillos "Your Game" y "The Noose". "The Pond" contiene once canciones sin editar escritas y producidas por la banda. Fue grabado y mezclado nuevamente por Matteo Magni en Magnitude Studio.
En febrero de 2020 Irene dejó la banda por motivos personales. Los chicos decidieron llamar a Verónica Driven, una vieja amiga con muchas ganas de trabajar y emerger. Es una cantante talentosa con una peculiar dinámica vocal de blues oscuro que le da al proyecto el quid adicional que la banda estaba buscando.
Bienvenidos a Darkzen Dragón Metal Angels, espero que estés bien con toda esta pandemia y mucha fuerza para Italia con lo que has pasado
¡Verónica! ¡Muchas gracias por esta entrevista! ¿Cómo has estado?
Verónica:
Estos dos últimos meses se han sentido tan largos. Durante la cuarentena pasé mi tiempo jugando con mis gatos, Ponzu y Sketch, jugando videojuegos, horneando pasteles todos los días, ¡haciendo pizza, pasta y pan caseros! Con la banda grabamos algunas cosas desde casa, hay algunos videos en nuestro canal de YouTube. Fue un momento difícil de atravesar, pero afortunadamente ninguno de nosotros se enfermó y todos estamos bien.
¡Tengo la suerte de haber tenido la entrevista con los dos cantantes anteriores de la banda Break Me Down !. ¡Todos ustedes excelentes cantantes! Ahora cuéntanos un poco sobre ti, ¿Cómo llegaste a la banda?
Verónica:
Laerte y yo somos amigos desde hace mucho tiempo, nos conocemos desde hace 10 años. De hecho, ya habíamos trabajado juntos en un antiguo proyecto mío. Cuando me enteré de que los chicos estaban buscando una nueva cantante, inmediatamente llamé a Laerte y le dije: "Oye, creo que sería increíble si volviéramos a tocar juntos, ¿Qué dices?". Y aquí estoy yo. Amo a estos muchachos.
Cuéntanos sobre tus aficiones, ¿Quién es Verónica dentro del Metal?
Verónica:
No soy solo una cantante, trabajo como visual merchandiser para una popular marca de joyería italiana. Y la música no es lo único que me gusta, también me encanta el diseño. Escucho metal desde los 14 años, específicamente gótico, alternativo y black metal; luego, al crecer, comencé a explorar diferentes géneros musicales que me ayudaron a convertirme en la persona y, lo que es más importante, en el artista que soy hoy.
Mi primer enamoramiento cuando tenía 11 años fue Kurt Cobain de Nirvana. Recuerdo el momento exacto en que me enamoré locamente de ellos, fue cuando vi su video musical "Heart Shaped Box" en MTV.
¿Quiénes son tus cantantes favoritos? ¿También escribes canciones o te gustaría?
Verónica:
Hay cuatro artistas diferentes que admiro mucho y que han sido una gran inspiración para mí, Kurt Cobain, Johnny Cash, Ian Curtis y Patti Smith. ¿Por qué? Porque estas cuatro personas son capaces de hacerme sentir cosas cuando escucho sus canciones. Pero no son los únicos que tienen un lugar especial en mi corazón, también están Tory Amos, Cristina Scabbia, White Buffalo y muchos más que fácilmente puedo perder la cuenta.
¿Cómo inició Verónica el camino musical y especialmente por el Metal?
Verónica:
Empecé a cantar hace mucho tiempo, cuando tenía 19 años y con mi primera banda tocamos rock gótico, pero la primera canción de metal que escuché fue "Nothing Else Matters" de Metallica. Incluso cuando era niña, era como un huracán y siempre me sentí atraída por cantar y bailar. Siempre quise convertirme en cantante, era mi sueño de infancia. Solía ver mucho MTV y recuerdo que quería ser como Madonna y otros cantantes increíbles; así que comencé a cantar y bailar frente al espejo solo por diversión y fantasear con convertirme en cantante, pero pronto me di cuenta de que tenía una verdadera pasión por eso, así que comencé a tomar lecciones a nivel profesional.
​
No fue un viaje fácil y tuve que trabajar duro para llegar a donde estoy ahora, pero todo el sudor y las lágrimas valen la increíble sensación de estar en el escenario y hacer lo que amo.
Cantar es pasión, sentimiento y mucha emoción, ¿Qué opinas de eso? ¿Qué significa cantar para ti?
Verónica:
Nunca podría vivir sin música o actuaciones. Es una locura lo mucho que puedes amar algo que te ha hecho sentir lo más feliz y lo más triste de tu vida.
Estar en el escenario y actuar es la mejor manera de expresarme, se siente como estar desnuda frente a una multitud, eres completamente vulnerable. Es el único momento en el que no tengo miedo de mostrar quién soy realmente.
Además de cantar, ¿tocas algún otro instrumento?
Verónica:
Cuando tenía 11 años comencé a tocar la guitarra en la escuela, durante los eventos. Me gustaba tocar y cantar, pero después de un tiempo me di cuenta de que podía expresarme mejor sin el inconveniente de sostener un instrumento. A veces me arrepiento porque ahora no tengo práctica, pero nunca es demasiado tarde para retomarlo, ¿verdad?
Darkzen:
Así es mi amiga! Nunca!
¿Qué tiene Verónica en mente ahora mismo con BMD?
Verónica:
Estamos componiendo mucho, estamos trabajando duro en algunas cosas interesantes. Estamos planeando con anticipación y tal vez salgan nuevas canciones a principios de 2021, pero no sabemos si lanzaremos un álbum completo o solo singles. Tendrás que estar atento a más actualizaciones.
Excelente video con la letra de "The Pond" que termina el ciclo del LP homónimo lanzado a fines de 2019, ¡para los fanáticos y por los fanáticos! Cuéntanos un poco por qué fue dedicado a ellos.
Verónica:
Break Me Down es más fuerte que nunca, principalmente gracias a nuestros fans y a todas las personas que nos apoyan, no solo en las redes sociales o viniendo a nuestros shows, sino en nuestra vida diaria. Todos estuvimos de acuerdo en que queríamos mostrarles nuestro agradecimiento y decidimos hacerlo haciéndolos participar en la realización del video y compartir esta experiencia, como una gran familia.
¿Qué nos ofrecerá Verónica Driven con BMD?
Verónica:
Quiero darle a BMD todas mis energías, mi creatividad y todo mi amor por la música. Los cuatro compartimos un sueño y estoy segura de que lo cumpliremos y al final seremos ganadores.
¿Algo más que te gustaría compartir con nosotros o decirnos?
Verónica:
​
Muchas gracias chicos por esta entrevista, es realmente genial que haya revistas como la tuya en el extranjero que muestran y despiertan interés por las bandas de metal underground italianas.
¡Muchas gracias por esta entrevista para Darkzen Dragón Metal Angels !, ¡Mis mejores deseos para ti y tu banda en todo lo que viene después!
Info
​
https://www.facebook.com/VeronicaDrivenOfficial
https://www.facebook.com/BreakMeDownIT/
https://linktr.ee/breakmedownit