BLACKTHORN!
Extreme Symphonic Metal !!
Moscow, Russia
The Interview!
By Darkzen
20/11/2019
​
Bio Official
​
An all-female metal coven named BLACKTHORN was formed on Samhain Eve and that certainly left a powerful mark on all aspects of the band's activity. Some drops and essentials of Symphonic, Black and Gothic metal, an ethereal soprano, violent extreme vocals, thunderous rhythm section, sinister guitar riffs, mystic sounds of a violin and occult lyrics - here are the ingredients of a magic potion of BLACKTHORN, able to enchant mortal souls.
BLACKTHORN has conducted many rituals in Russia and abroad in such countries as Ukraine, Belarus, Estonia, Poland, Czech Republic, Germany, Belgium, Slovakia and Hungary, sharing a stage with Cradle of Filth, Fleshgod Apocalypse, Septic Flesh, Vesania, Christ Agony, Catamenia, Battlelore, Tristania, Leaves' Eyes, Graveworm, Trail of Tears, Hate, Frantic Amber and many more.
In October 2016 the band performed at the Metal Female Voices Fest XIII in Belgium, Wieze.
In March 2017, BLACKTHORN released another music video "Moonbreed Sigil" and in October 2019 — new music video "Graven on a Deathless Sin"; both tracks off their latest album "WITCH CULT TERNION".

Hello my friend Aina, how are you? a honor and a pleasure to talk with you again and with the band, Thank you and hope you enjoy the interview with us!

Aina:
Hello, I'm fine, thanks for asking! Yeah, same here. I'm excited about this interview so let's start.
I would like to talk a little about you, who is Aina today?
Aina

A girl with lots of ideas, busy trying to realize them all. Doing very well and super excited about things to come. So many plans for the future which I'd like to keep secret for now. I can only say that they mostly relate to my personal life, my jewelry shop and my band, of course.
Who is Elvira today too?

Aina:
Pretty much similar to Aina :) Constantly growing (and growling, hehe), having so many ideas for our next album, composing some new badass melodies for Blackthorn and looking forward to starting the recording process.
And Blackthorn band? Every member of the band who has done all this time?

Aina:
They all are doing well and preparing for the next album. Practicing and practicing new tracks, working on their parts.
What happened after of your great album 'Witch Cult Ternion'? In 2018 you launched the EP Evocation because you didn't continue working with this new job?

Aina:
Well, a lot of things happened. We played many gigs, performing almost all the tracks off the album and still do that, so no, we are not done with WCT tracks. They are beautiful and we will always play some of them. Some years later we released two EPs, that's right.
What does mean this EP Evocation to you?

Aina:
I do love this release, mostly because of the re-recorded versions of our old tracks. It was so exciting to perform those tracks again, I mean when I first recorded them I was much younger. I was practically a different person, and now so many things have changed, our band has changed. For me it was almost like a ritual where we resurrected the spirits of old melodies. That's why it's called like that, it's Evocation.
Now in this year 2019 you launched a super EP Classical Compilation, how did the idea of doing this great work come about? You will launch any other part of this EP?

Aina:
We wanted to re-record some old tracks of ours in the classical way, because we all more or less are fond of such music. It's was an experiment, and it turned out to be pretty good.
This EP was never supposed to have parts, so no, we are not going to do that, but maybe there will be more classical releases. We'll have to wait and see.
Blackthorn has a particular and atmospheric sound, does Blackthorn have the same inspiration today or does it have any stronger influence today?

Aina:
Things that inspire our sound somehow remain the same but we always find new sources to draw inspiration from. That is how we develop and change will staying true to our sound.


Tell us about the GRAVEN ON A DEATHLESS SIN [OFFICIAL VIDEO] The track comes from the band's third full-length album WITCH CULT TERNION. Will there be another new video of some previous song? Of this album.

Aina:
Yeah, we released this new music video a couple of weeks ago. Really proud of this work, the shooting process was so much fun, definitely something I'm gonna remember my entire life. I hope you guys loved this video as well, if you haven't seen it yet, please check out our official pages. No, we are not going to shoot another music video off WCT, we are done with that.
What does Aína have in mind with Blackthorn band the next year?

Aina:
Well, I think the biggest thing is probably starting the record process for our new album. We also try to book more shows and find new ways to share our music worldwide. We'd like more people to know about us. That's it.
Are you working on a new album right now? Some advance

Aina:
We are not recording, we are not at the studio at the moment. The album is at the composing/rehearsing stage. We will start recording it as soon as possible! I really can't wait because I just love our new tracks, by the way we already play some at our shows.

Any tour in your country? Some news for your fans in Russia?

Aina:
Nope. Right now we are more focused on possible shows outside of Russia, but anyway, we are very picky now. We are always happy to be onstage, but we need to choose best options that would attract as many people as possible. It's the same both for Russia and other countries.
For Latin American fans they are hoping to have a Blackthorn tour here and also for North América. Have you thought about doing a Latin American tour or throughout América?

Aina:
Sure, many times! Having a tour in Latin America and the States would be so cool, it is like a dream come true. Unfortunately, making a tour there is a big project we simply can't manage alone. So if our fans really want us to come, they can help us out by telling local promoters about our band :) We'd really appreciate that, we are not a big band, so we do need all this help.
Darkzen
So folks! Support!
For your fans in México? J I would love to hear you live my friend!

Aina:
That's very sweet of you, thanks :) I would love to sing for you guys, no doubts!
Something else you would like to share with us?

Aina:
I would like to thank all our fans who read this, once again. You are the power that actually makes a band grow, so don't underestimate it, you can do more than you think, and together we can achieve all the goals, including shows in Latin America :)
Thank you very much for your time for this interview! For Darkzen Dragon Metal Angels!

Aina:
Thank you very much, it's always a pleasure talking to you! Keep it metal!
Darkzen
Same with you my friend! Keep it metal too!
Info

http://www.facebook.com/BlackthornMetal (facebook)
https://blackthornmetal.bandcamp.com (bandcamp)
http://vk.com/blackthorn_metal (vk)
https://www.patreon.com/blackthornmetal (patreon)
https://twitter.com/blackthornrus (twitter)
https://www.instagram.com/blackthornmetal (instagram)
https://band.link/blackthornmetal (bandlink)
https://www.reverbnation.com/blackthorn (reverbnation)
https://www.bandsintown.com/blackthornmetal (bandsintown)
http://www.t.me/blackthornmetal (telegram)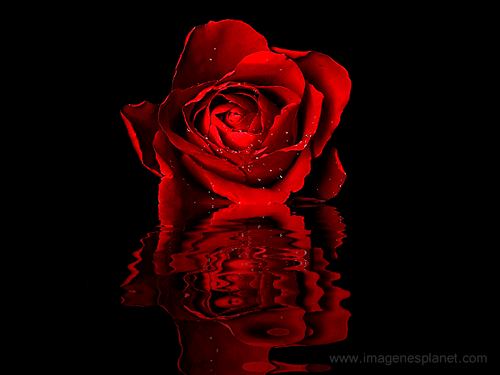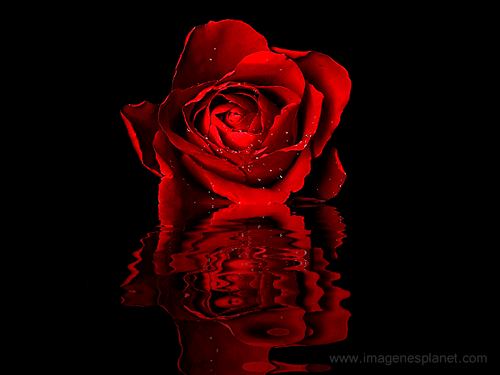 BLACKTHORN!
Extreme Symphonic Metal !!
Moscu, Russia
La Entrevista!
Por Darkzen
20/11/2019
​
Bio Oficial
​
Un aquelarre de metal totalmente femenino llamado BLACKTHORN se formó en Samhain Eve y eso ciertamente dejó una marca poderosa en todos los aspectos de la actividad de la banda. Algunas gotas y elementos esenciales del metal sinfónico, black y gótico, una soprano etérea, voces extremas violentas, secciones de ritmo fuertes, riffs siniestros de guitarra, sonidos místicos de un violín y letras ocultas: aquí están los ingredientes de una poción mágica de BLACKTHORN, capaz de Encantar almas mortales.
​
BLACKTHORN ha llevado a cabo muchos rituales en Rusia y en el extranjero en países como Ucrania, Bielorrusia, Estonia, Polonia, República Checa, Alemania, Bélgica, Eslovaquia y Hungría, compartiendo escenario con Cradle of Filth, Fleshgod Apocalypse, Septic Flesh, Vesania, Christ Agony , Catamenia, Battlelore, Tristania, Leaves 'Eyes, Graveworm, Trail of Tears, Odio, Frantic Amber y muchos más.
​
En octubre de 2016, la banda actuó en el Metal Female Voices Fest XIII en Bélgica, Wieze.
En marzo de 2017, BLACKTHORN lanzó otro video musical "Moonbreed Sigil" y en octubre de 2019 - nuevo video musical "Graven on a Deathless Sin"; ambos temas de su último álbum "WITCH CULT TERNION".
​
Hola mi amiga Aina como estas! un honor y un placer hablar con ustedes nuevamente y con la banda. ¡Gracias y espero que disfruten de la entrevista con nosotros!
​
Aina
​
Hola, estoy bien, gracias por preguntar! Sí, lo mismo aquí. Estoy entusiasmada! con esta entrevista, así que comencemos.
​
Me gustaría hablar un poco sobre ti, ¿quién es Aina hoy?
​
Aina
​
Una chica con muchas ideas, ocupada tratando de realizarlas todas. Lo estoy haciendo muy bien y muy emocionada por lo que vendrá. Tantos planes para el futuro que me gustaría mantener en secreto por ahora. Solo puedo decir que se relacionan principalmente con mi vida personal, mi tienda de joyería y mi banda, por supuesto.
¿Quién es Elvira hoy también?
​
Aina
​
Bastante similar a Aina :) Constantemente creciendo (y gruñendo, jeje), teniendo tantas ideas para nuestro próximo álbum, componiendo algunas nuevas melodías rudas para Blackthorn y esperando comenzar el proceso de grabación.
​
¿Y la banda Blackthorn? ¿Cada miembro de la banda que ha hecho todo este tiempo?
​
Aina
​
Todas están bien y se están preparando para el próximo álbum. Practicando y practicando nuevas pistas, trabajando en sus partes.
​
¿Qué pasó después de tu gran álbum 'Witch Cult Ternion'? ¿En 2018 lanzó el Evocation EP porque no continuaste trabajando con este nuevo trabajo?
​
Aina
​
Bueno, pasaron muchas cosas. Tocamos muchos conciertos, realizamos casi todas las pistas del álbum y aún lo hacemos, así que no, no hemos terminado con las pistas WCT. Son hermosas y siempre tocaremos algunas de ellas. Algunos años después lanzamos dos EP, es cierto.
​
¿Qué significa este EP Evocación para ti?
​
Aina
​
Me encanta este lanzamiento, principalmente debido a las versiones regrabadas de nuestras viejas canciones. Fue muy emocionante volver a tocar esas pistas, es decir, cuando las grabé por primera vez, era mucho más joven. Era prácticamente una persona diferente, y ahora tantas cosas han cambiado, nuestra banda ha cambiado. Para mí fue casi como un ritual donde resucitamos los espíritus de viejas melodías. Por eso se llama así, es Evocación.
​
Ahora en este año 2019, lanzaron una compilación clásica de este súper EP, ¿cómo surgió la idea de hacer este gran trabajo? ¿Lanzarás alguna otra parte de este EP?
​
Aina
​
Queríamos volver a grabar algunas de nuestras canciones antiguas de la manera clásica, porque a todos nos gusta más o menos esa música. Fue un experimento, y resultó ser bastante bueno.
Se suponía que este EP nunca tendría partes, así que no, no vamos a hacer eso, pero tal vez habrá lanzamientos más clásicos. Tendremos que esperar y ver.
Blackthorn tiene un sonido particular y atmosférico, ¿Blackthorn tiene la misma inspiración hoy o tiene alguna influencia más fuerte hoy?
​
Aina
​
Las cosas que inspiran nuestro sonido de alguna manera siguen siendo las mismas, pero siempre encontramos nuevas fuentes para inspirarnos. Así es como nos desarrollamos y el cambio se mantendrá fiel a nuestro sonido.
​
Cuéntanos sobre GRAVEN ON A DEATHLESS SIN [VIDEO OFICIAL] La canción proviene del tercer álbum de larga duración de la banda WITCH CULT TERNION. ¿Habrá otro video nuevo de alguna canción anterior? De este álbum.
​
Aina
​
Sí, lanzamos este nuevo video musical hace un par de semanas. Realmente orgullosas de este trabajo, el proceso de filmación fue muy divertido, definitivamente algo que recordaré toda mi vida. Espero que también les haya gustado este video, si aún no lo han visto, revisen nuestras páginas oficiales. No, no vamos a grabar otro video musical fuera de WCT, hemos terminado con eso.
​
¿Qué tiene en mente Aína con la banda Blackthorn el próximo año?
​
Aina
​
Bueno, creo que lo más importante es probablemente comenzar el proceso de grabación para nuestro nuevo álbum. También intentamos reservar más espectáculos y encontrar nuevas formas de compartir nuestra música en todo el mundo. Nos gustaría que más personas sepan de nosotros. Eso es.
​
¿Estás trabajando en un nuevo álbum en este momento? Algunos avances
​
Aina
​
No estamos grabando, no estamos en el estudio en este momento. El álbum está en la etapa de composición / ensayo. ¡Comenzaremos a grabarlo lo antes posible! Realmente no puedo esperar porque me encantan nuestras nuevas pistas, por cierto, ya tocamos algunas en nuestros shows.
​
¿Alguna gira en tu país? ¿Alguna noticia para tus fanáticos en Rusia?
​
Aina
​
No. En este momento estamos más centradas en posibles espectáculos fuera de Rusia, pero de todos modos, somos muy exigentes ahora. Siempre estamos felices de estar en el escenario, pero debemos elegir las mejores opciones que atraigan a la mayor cantidad de personas posible. Es lo mismo tanto para Rusia como para otros países.
​
Para los fanáticos latinoamericanos, esperan tener una gira Blackthorn aquí y también para América del Norte. ¿Has pensado en hacer una gira latinoamericana o por toda América?
​
Aina
​
Claro, muchas veces! Hacer una gira por América Latina y los Estados Unidos sería genial, es como un sueño hecho realidad. Desafortunadamente, hacer un recorrido allí es un gran proyecto que simplemente no podemos gestionar solas. Entonces, si nuestros fanáticos realmente quieren que vengamos, pueden ayudarnos contándoles a los promotores locales sobre nuestra banda :)
Realmente apreciaríamos eso, no somos una gran banda, por lo que necesitamos toda esta ayuda.
​
Darkzen
​
Así que amigos! Apoyen!
​
¿Para tus fanáticos en México? :) ¡Me encantaría escucharte en vivo mi amiga!
​
Aina
​
Eso es muy dulce de tu parte, gracias :) Me encantaría cantar para ustedes, ¡sin dudas!
​
¿Algo más que quieras compartir con nosotros?
​
Aina
​
Me gustaría agradecer a todos nuestros fanáticos que leyeron esto, una vez más. Eres el poder que realmente hace crecer a una banda, así que no lo subestimes, puedes hacer más de lo que piensas, y juntos podemos lograr todos los objetivos, incluidos los espectáculos en América Latina :)
​
¡Muchas gracias por tu tiempo para esta entrevista! para Darkzen Dragón Metal Angels!
​
Aina
​
Muchas gracias, siempre es un placer hablar contigo! Keep it metal!
​
Darkzen
​
Igual contigo mi amiga! Keep it metal too!
​
Info

http://www.facebook.com/BlackthornMetal (facebook)
https://blackthornmetal.bandcamp.com (bandcamp)
http://vk.com/blackthorn_metal (vk)
https://www.patreon.com/blackthornmetal (patreon)
https://twitter.com/blackthornrus (twitter)
https://www.instagram.com/blackthornmetal (instagram)
https://band.link/blackthornmetal (bandlink)
https://www.reverbnation.com/blackthorn (reverbnation)
https://www.bandsintown.com/blackthornmetal (bandsintown)
http://www.t.me/blackthornmetal (telegram)
| | |
| --- | --- |