Anette Olzon!
Is Worlds Apart!!
The Interview!
By SylPlla
04/02/20
Bio
Anette Olzon is a Swedish singer who has been known to being a Nightwish former member. After the release of her solo album called Shine (2016), she started to be part of Frontiers' Records projects like The Dark Element with Jani Liimatainen releasing two successful full-length albums. This year is about to release a new album called "Worlds Apart" which is part of Allen/Olzon project with Magnus Karlsson.
1. The last decade was a growth for Anette Olzon because you release a solo album (Shine) and joined forces with Jani Liimatainen for The Dark Element releasing two successful albums. How are your feelings about it?
Anette:
I am feeling very happy with what's happening at the moment and also my new album with The Dark Element and of course the coming one with Russell Allen. I love to sing and I've missed doing it so now I feel I wanna do more and more ;-)
2. How was The Dark Element begun? Are you collaborated in the composing and recording process in both albums?
Anette:
It's like many albums that Frontiers release where they have an idea of a collaboration and they asked me and Jani if we wanted to do the album together. Jani writes the songs but on the latest one he asked me for some lyrics so some of the meanings and words in Pills on a pillow are my writing. The recordings are made in Finland and Sweden. Jani does the demos and send to me and I go to my studio here and record. Then I send the files to Jani whom, with the help from our musicians like Jonas and Rolf, record the instrumental parts. Then he send all the files to our mixer guy Jacob Hansen in Denmark. It's a great easy way to make an album I must say ;-)
3. When you started to record The Dark Element's debut album you didn't met Jani until the shooting for "The Sweet Mystery" video. How was the challenge for Anette Olzon about made an album to distance?
Anette:
Well since I hadn't worked with Jani before and we didn't know each other it's always interesting to see how the songs will sound after my vocals but I didn't feel that it was hard to record the album. The songs are catchy and melodic and that's what I love to sing and even though we aren't in the studio together we talk through emails and messenger and discuss together.
4. The Dark Element have been doing some gigs to promote their albums. Which are your feelings about to come back to stage and sing for people in a concert?
Anette:
It's a mixed feeling of really being happy to be on stage again but also a great nervousness since I haven't been on stage so much in many years.
5. Frontiers Records made an announcement about a new music project called Allen/Olzon. Can you tell us something about to join forces with Russell Allen (Symphony X, Adrenaline Mob)?
Anette:
Yes, we will release our first album in March and I recorded this album straight after The Dark Element so I have known this for a long time but couldn't tell the news. So, I am happy that it's finally out there and I look forward to the fans to listen to it since it's a bit different from what I've done before. Russell is an amazing singer and our voices sound really powerful together. Magnus Karlsson who has written the songs have made some great songs for us to sing so it's fun!
6. You released a solo album in 2016 called Shine, the music style is a bit different than your latest musical projects. How The Dark Element influenced you in your vocal style?
Anette:
The Dark Element is so much fun to sing and it's mainly cause Jani writes songs that are very melodic and catchy with a great beat to them. I have in comparison from Shine a different sound in my voice, I sing higher and belting high most of the time and it challenges me of course but the older I've gotten the higher my voice has started to be. Shine is a melancholic soft album and I wanted to do it like that since I was still the singer of Nightwish and didn't want to compete with my own band ;-)
7. Shine's lyrics are based in your daily life. Your musical experience in the last years are giving you an inspiration to make a new solo album in a future?
Anette:
For sure, Im pretty sure there will be a solo album with me again but this time I believe it will be far from Shine.
8. Would you like to say something to your fans around the world?
Anette:
I'd like to send a big thanks to everyone who has been there and still is for me after all the years I was absent. It means a lot to me to read fans commenting in my Instagram and Facebook cheering me on and being happy about me doing albums again.
For more info:
Official site: https://nouw.com/anetteolzonofficial
Facebook: https://www.facebook.com/anetteolzonofficial/
Instagram: https://www.instagram.com/thechosenone665/
Listen Worlds Apart's single from Allen/Olzon:
https://www.youtube.com/watch?reload=9&v=bfpeafQouno&feature=youtu.be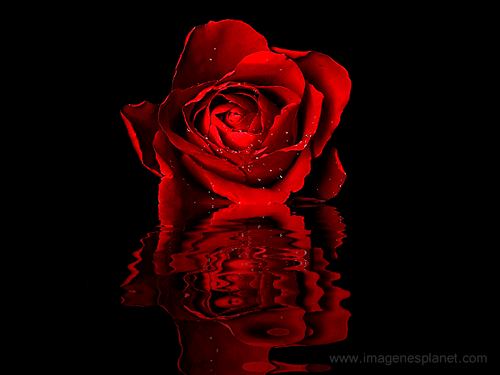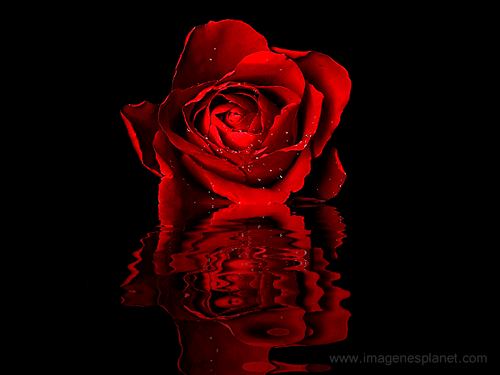 Anette Olzon!
Es Worlds Apart!!
La Entrevista!
Por SylPlla
04/02/20
Bio
Anette Olzon es una cantante sueca conocida por ser ex integrante de Nightwish. Después del lanzamiento de su álbum en solitario llamado Shine (2016), comenzó a formar parte en los proyectos de Frontiers Records como The Dark Element con Jani Liimatainen lanzando dos exitosos álbumes de larga duración. Este año está a punto de lanzar un nuevo álbum llamado "Worlds Apart" que forma parte del proyecto Allen / Olzon con Magnus Karlsson.
1. La última década fue un crecimiento para Anette Olzon porque lanzaste un álbum en solitario (Shine) y uniste fuerzas con Jani Liimatainen para que The Dark Element lanzara dos álbumes exitosos. ¿Cómo están tus sentimientos al respecto?
Anette:
Me siento muy feliz con lo que está sucediendo en este momento y también con mi nuevo álbum con The Dark Element y, por supuesto, el próximo con Russell Allen. Me encanta cantar y he echado de menos hacerlo, así que ahora siento que quiero hacer más y más ;-)
2. ¿Cómo comenzó The Dark Element? ¿Has colaborado en el proceso de composición y grabación en ambos álbumes?
Anette:
Es como muchos álbumes que lanza Frontiers donde tienen una idea de colaboración y nos preguntaron a Jani y a mí si queríamos hacer el álbum juntos. Jani escribe las canciones, pero en la última me pidió algunas letras, así que algunos de los significados y palabras de Pills on a Pillow son mis escritos. Las grabaciones se realizaron en Finlandia y Suecia. Jani hizo los demos y me las envió, y yo voy a mi estudio aquí y grabo. Luego le envío los archivos a Jani quien, con la ayuda de nuestros músicos como Jonas y Rolf, graba las partes instrumentales. Luego envió todos los archivos a nuestro mezclador Jacob Hansen en Dinamarca. Es una excelente manera fácil de hacer un álbum, debo decir ;-)
3. Cuando comenzaste a grabar el álbum debut de The Dark Element, no conociste a Jani hasta el rodaje del video "The Sweet Mystery". ¿Cómo fue el desafío para Anette Olzon de hacer un álbum a distancia?
Anette:
Bueno, como no había trabajado antes con Jani y no nos conocíamos, siempre es interesante ver cómo sonarán las canciones después de mi voz, pero no sentí que fuera difícil grabar el álbum. Las canciones son pegadizas y melódicas, y eso es lo que me encanta cantar, y aunque no estamos juntos en el estudio, hablamos por correo electrónico y mensajería y discutimos juntos.
4. The Dark Element ha estado haciendo algunos conciertos para promocionar sus álbumes. ¿Cuáles son tus sentimientos por volver al escenario y cantar para la gente en un concierto?
Anette:
Es una sensación mixta de estar realmente feliz de estar en el escenario otra vez, pero también un gran nerviosismo ya que no he estado en el escenario tanto en muchos años.
5. Frontiers Records hizo un anuncio sobre un nuevo proyecto musical llamado Allen / Olzon. ¿Puedes contarnos algo sobre unir fuerzas con Russell Allen (Symphony X, Adrenaline Mob)?
Anette:
Sí, lanzaremos nuestro primer álbum en marzo y grabé este álbum justo después de The Dark Element, así que lo he sabido durante mucho tiempo, pero no pude contar las noticias. Por lo tanto, estoy feliz de que finalmente esté disponible y espero que los fanáticos lo escuchen, ya que es un poco diferente de lo que he hecho antes. Russell es un cantante increíble y nuestras voces suenan realmente poderosas juntas. ¡Magnus Karlsson, quien ha escrito las canciones, ha hecho algunas canciones geniales para que cantemos, así que es divertido!
6. Lanzaste un álbum en solitario en 2016 llamado Shine, el estilo musical es un poco diferente al de tus últimos proyectos musicales. ¿Cómo te influyó The Dark Element en tu estilo vocal?
Anette:
The Dark Element es muy divertido de cantar y es principalmente porque Jani escribe canciones que son muy melódicas y pegadizas con un gran ritmo. En comparación con Shine, tengo un sonido diferente en mi voz, canto más alto y sueno alto la mayor parte del tiempo y, por supuesto, me desafía, pero a medida que envejezco, más alta es mi voz. Shine es un álbum suave melancólico y quería hacerlo así, ya que todavía era la cantante de Nightwish y no quería competir con mi propia banda ;-)
7. Las letras de Shine se basan en tu vida diaria. ¿Tu experiencia musical en los últimos años te está inspirando para hacer un nuevo álbum en solitario en un futuro?
Anette:
Seguro, estoy bastante segura de que habrá un álbum solista conmigo otra vez, pero esta vez creo que estará lejos de Shine.
8. ¿Te gustaría decir algo a tus fanáticos de todo el mundo?
Anette:
Me gustaría enviar un gran agradecimiento a todos los que han estado allí y siguen siendo para mí después de todos los años que estuve ausente. Significa mucho para mí leer a los fanáticos comentando en mi Instagram y Facebook animándome y contenta de que vuelva a hacer álbumes.
Para más información:
Sitio oficial: https://nouw.com/anetteolzonofficial
Facebook: https://www.facebook.com/anetteolzonofficial/
Instagram: https://www.instagram.com/thechosenone665/
Escucha su sencillo Worlds Apart de Allen/Olzon:
https://www.youtube.com/watch?reload=9&v=bfpeafQouno&feature=youtu.be
| | |
| --- | --- |