DARKZEN
DRAGON
METAL ANGELS
​
ROCK/METAL ON LINE
Model, hair & make-up: La Esmeralda
Photo: Heiner Seemann / GrautonStudio
Dress: Steampunk Decadence & Madame Mécanique
Earrings: Pinkabsinthe
Model Official of Darkzen Dragon On Line
La Esmeralda German Model
Andry Lagiou!
The Interview!!
​
By Darkzen
17/01/20
​
Official Bio
​
She is performer, singer, songwriter and guitarist!
​
THE HARPS was founded by the band's lead singer, Andry Lagiou, in Athens, Greece, somewhere in 2012 when they started performing mainly her own compositions and arrangements.The songs could be described as being hard rock driven, featuring ear-catching guitar riffs, bringing along some of Andry's classical music influences, making that way the perfect marriage, between notes of an ancient time, and the sounds of today. HARPS' debut album is openly referred to those who can stand tall, becoming a "Wireflame", to face the difficulties of a "Lovecirlce".Those who can think under a "Bloody Sun" making themselves "Immortal Soldiers", as they're thickening up their skin, whilst they are so "Vulnerably in Love"…so vulnerable that things changed..and as life chages so does music..in 2014 Andry got to know many musicians and she started playing gigs with Christoforos Krokidis..In that summer she got to know better the bassist of Symphony X Mike Lepond.Mike asked her if she needed a bassist her answer was yes..LOVE STRIKES DOVES is the 1st album.In 2018 Andry formed the band with Stephen Platt on the Guitars, Matt Thompson (KING DIAMOND)(Mostly live gig) Mike Lepond ( SYMPHONY X / ROSS THE BOSS) Corvin Bahn (ULI JOHN ROTH) on the sound is Mike Exeter (BLACK SABBATH/JUDAS PRIEST/DIO).
​
Thank you very much for this interview my friend! Andry! Happy start 2020!
​
You are very welcome! Happy new year.
​
Tell us about yourself! Who is Andry Lagiou?
​
Talking for myself in 3rd person its kinda weird but ok.Well, she is a sensitive person
Spreading only love to nature animals and humans. I guess she likes music more than anything and she is generally a giver. She stands for quality, equality and Feminism not in a way thats misundrestood . Discerning and Spiritual.
​
Darkzen:
​
Excellent!
​
What is your trajectory within the Metal?
​
Andry
​
I think apart from a music genre is what you re made of generally. I don't think i got the wheel yet musically in Metal because i haven't really played any festivals. Metal is my inate skill and internal calling.I dont try really hard for this come out its natural so maybe i belong there.Im tough and muscular by nature so Metal is my powerfullness i can project on myself and on to others.
​
What are your musical influences today?
​
Andry
​
I get influenced by specific artists like Freddie,DIO,Etta James,Megadeth,Christina Aguilera,Eloy,Deep purple and many other Progressive ,blues and hard rockers.
​
Do you have any favorite male vocalist or vocal? Who!
​
Andry
​
Dead or Alive?
​
DIO , Freddie , Tate , Jeff Scott Soto , Jonnie Gioeli and i find incredibly hot Lenny Kravitz and Jonny Craig .
​
Rock, Metal or Blues, are amazing sounds! Are you the three styles or just one?
​
Andry
​
I think i am a combo of those three i can't stand out ..
​
You are a bit of everything! Performer, singer, songwriter and guitarist, is excellent! And which of these skills do you prefer?
​
Andry
​
I prefer live performance where i put on my fancy clothes (by Leo Theo) and i give all my energy to people with singing dancing and having a lot of fun .I definately consider myself as a performer that includes it all .ohh it doesn't include cooking..(laughs)
​
Darkzen:
​
Hahaha okay
​
You also have various participations and you are a member of other bands! What is your secret for this musical diversity?
​
Andry
​
I don't have a secret, merely i can adjust myself to everything when i get to do a job, i do it as neat as i can .I also like r'n'b, pop ,latin, soul, funk .For example i dont like greek folk music, but i use the semitone scales on my songs.. that dominant phrygian oriental flamenco scent .
​
Tell us about your new projects or any new album in production with your band The Harps!
​
Andry
​
THE HARPS is my life my lyrics my music my everything.I managed to make an album, i decided it out the blue, when i came back to Greece (from Luxembourg).LOVE STRIKES DOVES is my first attempt on classic rock ,blue,s irish ,hard rock ,mix of everything .
​
Im versatile because im so bored of one style playin over and over ,so i wanted to put it all in one. Plus i got bigger hype from people of all styles,they like it, so im satisfied.Now i' m into the METAL world where i just finished my second album called ''SKIES'' . It's dark ,gothic ,classic, powerful, bluezy .The colours continue (black n white ) this time .On LSD
​
i got the 'PINK PALM TREE' 'RED LINE ' 'BLUE LOVECIRCLE'. On the third album (Trilogy) there will be more colours and the colourful journey will finish .It means that i'll cease being a child ..hmm no i'm kidding.
​
Any new or simple video we will have in these months?
​
Andry
​
I have the promo lyric video uploaded on youtube from the 'SKIES',
​
It's called ''MISTRESS OF THE NIGHT''.
​
I'm still looking for a label right now.
​
Any tour coming soon? In USA or Europe
​
Andry
​
I wish but nothing planned yet . I can't wait to meet ya all.
​
Are you currently working on a particular project? Some breakthrough for your fans
​
Andry
​
Yes im finishing the second album and im jumpin to the 3rd one.
​
General breakthough,
​
Last month i played with Jaded Heart here in Greece.I have 3 endorsements (You' ll see my photo on Lizard Spit booth at NAMM ) .Photoshootings,cover videos on youtube .I made music for Porn Movies when i was 19(Sirina entertaintment).I played on the latest SILENT ASSASSINS album which was album of the year in 2018.(i played the sexy witch ).I was also on The Final Four apart from The voice where i sang River by Bishop Briggs.I studied also Spanish literature and worked as a Mua. I used to be an athlete for 12 years professionally (Long Jump 6metres).
​
Tell us about your experience in Voice Greece? You were one of the last 4 contestants!
​
Andry
​
No thats not true i was out at the knockouts. It was great a lot of pressure, anxiousness but that's simply Tv. Well, i don't complain all of my videos were viral worldwide and they put me on the best blinds of deep purple ever.I miss The Voice as act,and i wish i could be judge at some point in the USA.
​
You have fans in América! what would you say to them now?
​
Andry
​
I LOVE YOU ALL MY COOKIES !!!!! THANKS FOR EVERYTHING keep on Rocking , be Happy and make Love .Xxx
​
Darkzen:
​
Very good message!
​
Something else you would like to share with us?
​
Andry
​
I wanna be American.. seriously now .Thank you for all the love and support you re showing it's more than appreciated. You're awesome!!!
​
Darkzen:
​
Thank you very much for your words! Thanks to you!
​
Thank you very much for your time for this interview! For Darkzen Dragón Metal Angels!
​
Andry
​
Thank you too Darkzen Dragón Metal Angels!
​
Info
https://www.facebook.com/andryharps/
https://www.facebook.com/andryTHEHARPS/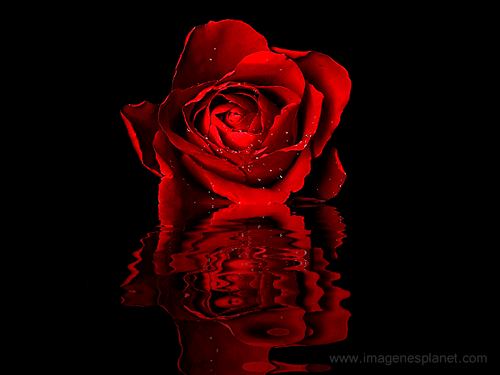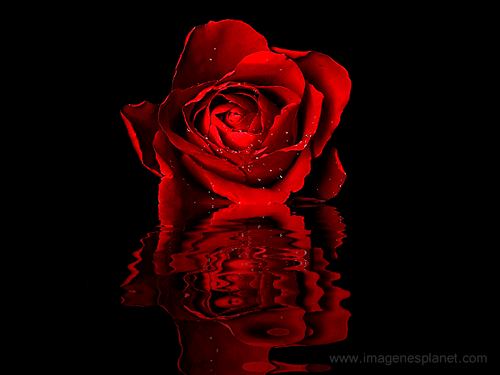 Andry Lagiou!
La Entrevista!!
​
Por Darkzen
17/01/20
​
Bio Oficial
​
Ella es intérprete, cantante, compositora y guitarrista!
​
THE HARPS fue fundada por la cantante principal de la banda, Andry Lagiou, en Atenas, Grecia, en algún lugar de 2012, cuando comenzaron a interpretar principalmente sus propias composiciones y arreglos. Las canciones podrían describirse como impulsadas por el hard rock, con riffs de guitarra llamativos, trayendo consigo algunas de las influencias de la música clásica de Andry, haciendo de ese modo el matrimonio perfecto, entre notas de la antigüedad y los sonidos de hoy. El álbum debut de HARPS se refiere abiertamente a aquellos que pueden mantenerse firmes, convirtiéndose en una " Wireflame", para enfrentar las dificultades de un "Lovecirlce". Aquellos que pueden pensar bajo un " Bloody Sun" convirtiéndose en " Immortal Soldiers", como ellos " están engrosando su piel, mientras están tan " Vulnerably in Love" ... tan vulnerables que las cosas cambiaron ... y a medida que cambia la vida también cambia la música ... En 2014, Andry conoció a muchos músicos y comenzó a tocar con Christoforos Krokidis ... En ese verano conoció mejor al bajista de Symphony X Mike Lepond. Mike le preguntó si necesitaba un bajista, su respuesta fue sí ... LOVE STRIKES DOVES es el primer álbum. En 2018, Andry formó la banda con Stephen Platt en las guitarras. , Matt Thompson (KING DIAMOND) (Mayormente concierto en vivo) Mike Lepond (SYMPHONY X / ROSS THE BOSS) Corvin Bahn (ULI JOHN ROTH) en el sonido es Mike Exeter (BLACK SABBATH / JUDAS PRIEST / DIO).
​
Muchas gracias por esta entrevista mi amiga! Andry! ¡Feliz año nuevo 2020!
​
¡De nada! Feliz año nuevo.
​
¡Cuéntanos acerca de tí! Quien es Andry Lagiou?
​
Hablar por mí misma en tercera persona es un poco extraño, pero está bien. Bueno, ella es una persona sensible.
​
Difundiendo solo amor a los animales y humanos de la naturaleza. Supongo que le gusta la música más que nada y, en general, es una donante. Ella defiende la calidad, la igualdad y el feminismo, no de una manera que se malinterprete. Discernidor y espiritual.
​
Darkzen:
​
Excelente!
¿Cuál es tu trayectoria dentro del metal?
​
Andry
​
Creo que, aparte de un género musical, es de lo que estás hecho en general. No creo que haya conseguido el volante musicalmente en Metal porque realmente no he tocado en ningún festival. El metal es mi habilidad inactiva y mi vocación interna. No me esfuerzo mucho para que esto salga de forma natural, así que tal vez pertenezco allí. Soy dura y musculosa por naturaleza, por lo que el Metal es mi poder que puedo proyectar sobre mí misma y sobre los demás.
​
¿Cuáles son tus influencias musicales hoy en día?
​
Andry
​
Me influyen artistas específicos como Freddie, DIO, Etta James, Megadeth, Christina Aguilera, Eloy, Deep purple y muchos otros rockeros progresivos, blues y rockeros.
​
¿Tienes algún vocalista o vocalista masculino favorito? ¡Quien!
​
Andry
​
¿Vivo o muerto?
​
DIO, Freddie, Tate, Jeff Scott Soto, Jonnie Gioeli y yo encuentro a Lenny Kravitz y Jonny Craig increíblemente hots.
​
Rock, Metal o Blues, son sonidos increíbles! ¿Eres de los tres estilos o solo uno?
​
Andry
​
Creo que soy un combo de esos tres que no puedo destacar.
​
Eres un poco de todo! Intérprete, cantante, compositora y guitarrista, ¡es excelente! ¿Y cuál de estas habilidades prefieres?
​
Andry
​
Prefiero la presentación en vivo donde me pongo mi ropa elegante (por Leo Theo) y doy toda mi energía a las personas con canto, baile y mucha diversión. Definitivamente me considero un artista que lo incluye todo. Ohh, eso no incluye cocinar .. (risas)
​
Darkzen:
​
Hahaha okay
​
¡También tienes varias participaciones y eres miembro de otras bandas! ¿Cuál es tu secreto para esta diversidad musical?
​
Andry
​
No tengo ningún secreto, simplemente puedo adaptarme a todo cuando hago un trabajo, lo hago lo mejor que puedo. También me gusta r'n'b, pop, latin, soul, funk. ejemplo, no me gusta la música folclórica griega, pero uso las escalas de semitonos en mis canciones ... ese aroma dominante de flamenco oriental frigio dominante.
¡Cuéntanos sobre tus nuevos proyectos o cualquier nuevo álbum en producción con tu banda The Harps!
​
Andry
​
THE HARPS es mi vida, mi letra, mi música, mi todo. Logré hacer un álbum, lo decidí de la nada, cuando regresé a Grecia (de Luxemburgo). LOVE STRIKES DOVES es mi primer intento de rock clásico, blues, irlandés, hard rock, mezcla de todo.
​
Soy versátil porque estoy tan aburrida de tocar un estilo una y otra vez, así que quería ponerlo todo en uno. Además, me entusiasmó mucho la gente de todos los estilos, les gusta, así que estoy satisfecha. Ahora estoy en el mundo METAL donde acabo de terminar mi segundo álbum llamado '' SKIES ''. Es oscuro, gótico, clásico, potente, y blues. Los colores continúan (Negro y blanco) esta vez. En LSD
Obtuve el 'PINK PALM TREE' 'RED LINE ' 'BLUE LOVECIRCLE". En el tercer álbum (Trilogía) habrá más colores y el viaje colorido terminará. Significa que dejaré de ser un niña ... mmm, no, estoy bromeando.
​
¿Algún vídeo nuevo o sencillo que tendremos en estos meses?
​
Andry
​
Tengo el video de la letra promocional cargado en YouTube desde 'SKIES',
Se llama " MISTRESS OF THE NIGHT".
​
Todavía estoy buscando una etiqueta en este momento.
​
¿Alguna gira próximamente? En Estados Unidos o Europa
​
Andry
​
Deseo pero nada planeado todavía. No puedo esperar para conocerlos a todos.
​
¿Estás trabajando actualmente en un proyecto en particular? Algunos avances para tus fanáticos
​
Andry
​
Sí, estoy terminando el segundo álbum y estoy saltando al tercero.
​
Pensamiento general, El mes pasado toque con Jaded Heart aquí en Grecia. Tengo 3 patrocinios (verás mi foto en el stand de Lizard Spit en NAMM). Sesión de fotos, videos de portada en YouTube. Hice música para películas porno cuando tenía 19 años (entretenimiento de Sirina ). Toque en el último álbum de SILENT ASSASSINS, que fue el álbum del año en 2018. (Jugué a la bruja sexy). También estuve en The Final Four, aparte de La voz donde canté River de Bishop Briggs. Estudié también Literatura Española y trabajó como una Mua. Solía ser atleta profesionalmente durante 12 años (Long Jump 6metres).
​
¿Cuéntanos tu experiencia en La Voz Grecia? ¡Fuiste una de los últimos 4 concursantes!
​
Andry
​
No, eso no es cierto, estaba fuera de los knockouts. Fue una gran presión, ansiedad, pero eso es simplemente la televisión. Bueno, no me quejo, todos mis videos fueron virales en todo el mundo y me pusieron en las mejores persianas de color morado oscuro. Echo de menos a The Voice como acto, y desearía poder ser juez en algún momento en los Estados Unidos.
​
¡Tienes fanáticos en América! ¿Qué les dirías ahora?
​
Andry
​
¡TE AMO A TODAS MIS COOKIES!!!! GRACIAS POR TODO Seguir rockeando, ser feliz y hacer el amor .Xxx
​
Darkzen:
​
Muy buen mensaje!!!
¿Algo más que quieras compartir con nosotros?
​
Andry
​
Quiero ser estadounidense... en serio ahora. Gracias por todo el amor y el apoyo que estás mostrando, es más que apreciado. ¡¡¡Eres increíble!!!
​
Darkzen:
​
Muchas gracias por tus palabras! Gracias a ti!
​
¡Muchas gracias por tu tiempo para esta entrevista! ¡Para Darkzen Dragón Metal Angels!
​
Andry
​
¡Gracias también Darkzen Dragón Metal Angels!
​
Info
​
https://www.facebook.com/andryharps/
https://www.facebook.com/andryTHEHARPS/
| | |
| --- | --- |