DARKZEN
DRAGON
METAL ANGELS
​
ROCK/METAL ON LINE
Model, hair & make-up: La Esmeralda
Photo: Heiner Seemann / GrautonStudio
Dress: Steampunk Decadence & Madame Mécanique
Earrings: Pinkabsinthe
Model Official of Darkzen Dragon On Line
La Esmeralda German Model
Bruna Wanderley!
The Interview!
By Darkzen
28/05/2022
Info
One of the most recognizable songs by Brazil's Sepultura is 1996's Roots Bloody Roots. A cultural statement on the social trife between the different groups present in the country spoke to classically-trained native Bruna Wanderley who picked up her cello to create a new rendition of the classic song. She speaks about the meaning behind the track:
"Twenty-six years ago, Roots Bloody Roots pleaded for the preservation of Brazilian cultural diversity. Today, Kapitur's distinctive revisit of the song revolves around the historical alienation of common people regarded as different, the bloody roots of us outsiders. It grips on the struggle of finding oneself estranged from one's original and adoptive cultures, to the ongoing murder and colonization suffered by many in a land that was theirs for centuries; from immigrant, racial, and religious intolerance to the global, modern alien anxiety suffered by African descendants and their relationship to an inaccessible homeland. Roots Bloody Roots is about you, or someone you know and care for."
Wanderley is the primary songwriter for the band and she has been influenced by progressive rock and death metal and more recently experimental and drone music. Heavy and ethereal, the music of Kapitur is recommended for fans of Opeth, modern Swans, and Godspeed! You Black Emperor.
Hello my friend! Thank you so much for having this interview with you!
Bruna:
Thanks a lot for having me!
How have you been Bruna?
Bruna:
Happy that spring is finally upon us here in Montreal
Where are you from? Why make such a great tribute to a super band from Brazil? Sepultura is one of my favorite bands!
Bruna:
I'm from Brazil, born and raised around the capital Brasília. Sepultura was a band I discovered when growing up, their name sounded quite intriguing for a child. To scare off my devoted Christian parents as a kid, I had told them I liked this band called "grave", before actually listening to it! Their reaction to these kinds of things has always been hilarious to me. In Brazil, we have an ever-growing, incredible metal scene. Realizing how big Sepultura is internationally and the numerous bands they have influenced over time makes them our national metal heroes. When thinking of a song to cover with Kapitur, I wanted a style not too close to the originals I was working on. When considering its meaning and as an immigrant living in Canada, I realized that transposing the lyrics of Roots Bloody Roots into a broader social frame could elicit urgency for acting towards the preservation of lives and cultures of people who are taken as foreign even in their original countries. These are the ongoing genocide of Indigenous peoples around the world, the continuous Aboriginal feminicide in Canada, and the systemic discrimination towards the Black, Indigenous, and other populations, immigrant or not.
Tell us about the band or concept of Kapitur?
Bruna:
By the description above in your bio. Kapitur for me is a mounting search for an identity that has been shut by religious doctrines, social norms of gender, ruthless relationships and exile. The blend of the cello's warm voice with the unhinged vocals came naturally, also bringing me to understand it's a combination that could be a fine representation of my underlying identity struggles.
What is your favorite Sepultura album?
Bruna:
Schizophrenia, although I love the aspects of Brazilian music present in Chaos AD.
When it comes to late Sepultura, without the Cavaleras, Quadra represents an incredible evolution of the band's musical abilities. I really appreciated that album when it came out.
You have a good voice! Powerful and Strong! Do you like this style of Guttural?
Bruna:
Thank you. I do like it and wish to keep improving my technique.
Why combine mainly the Cello? Is it your favorite musical instrument?
Bruna:
Yes, the cello is my main instrument and I find that its tone, history and association with the classical music tradition provide a fitting contrast with heavy, jarring music. It's also the instrument I play most often and through which I can express myself the most.
What does your look mean? Do you have roots within the culture of Brazil?
Bruna:
My grandmother's family were Indigenous from the state of Maranhão, where nearly all native peoples are today extinguished due to either genocide or cultural assimilation. For the video, I wanted something that would make me feel free to move around and makeup that would add aggressiveness. The look wasn't meant as tribal or native, but having it all combined I can see how it can be perceived as such.
This single you just released sounds great! Keeping the essence and cultural sounds that the Sepultura band managed back then! Are you in preparation for a complete album?
Bruna:
We're releasing a short length this year. The style is quite different from what was done with the single, but there will be gutturals, more singing, and, of course, cello!
What are your most important musical influences for you? Rock/Metal or?
Bruna:
There are a million musical styles that I enjoy, but metal is a favourite. After getting familiar with the genre throughout life, it has evolved into liking anything that sounds dark, heavy, aggressive or deranged. Bands the likes of Swans, Primitive Man, Big Brave, Lingua Ignota have been my current favourites.
Do you have a favorite vocalist?
Bruna:
A few actually, especially all gothic metal singers I'd try to copy when growing up.
Mikael Akerfeldt from Opeth and Angela Gossow are vocalists that deliver wonderfully and are a big inspiration. Besides, I deeply admire Jarboe's work during and after Swans. The discovery of her solo work is the reason why I began delving into screaming and singing.
Do you have a presentation planned soon?
Bruna:
We are planning a few dates with some exciting local acts but none are entirely confirmed yet.
Any surprises about other singles with a new video of this style? Some Advance!
Bruna:
Definitely. Working on this video was a great experience and the public's reception has been marvelous. The next music video will be for an original song that's part of the upcoming EP. Heads up: we might be making more fire.
What are the plans of the band and for you for 2022?
Bruna:
Apart from releasing our short-length, this year we're aiming to play as many performances as we can find, and see what can be improved on the two-cello live setup that we'll have. As for myself, this summer I'll be making the new music video happen, making concrete plans for 2023, to then hide straight back into darkness when being a full-time music student in the fall.
Anything else you want to share with us?
Bruna:
Thank you for providing women with this space in the media!
Thank you very much for your time for this interview for Darkzen Dragon Metal Angels!
The Review of
The Review on the single Like the video, Bruna Wanderley takes center stage, with her strong gutturals complementing the fat angry notes of the cello, which gives it a super heavy punch and power, Kapitur's version of the song keeps all the power and aggressiveness that the original of this legendary super band Sepultura has, playing the classical instrument with as much intensity as the rest of the instruments played by the band that accompanies it with Sam Neumann (drums), Bruno Coe (bass) and Zach Dean (guitars).
Info
https://www.youtube.com/channel/UCuw_IV02rQ-jdiQdY1_uRcQ
https://www.instagram.com/kapiturband/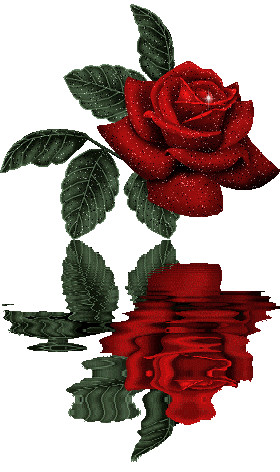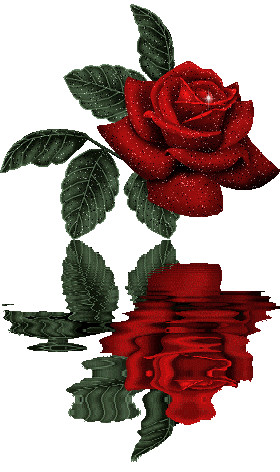 Bruna Wanderley!
La Entrevista!
Por Darkzen
28/05/2022
Info
Una de las canciones más reconocibles de Sepultura de Brasil es Roots Bloody Roots de 1996. Una declaración cultural sobre el trife social entre los diferentes grupos presentes en el país habló con la nativa de formación clásica Bruna Wanderley, quien tomó su violonchelo para crear una nueva interpretación de la canción clásica. Ella habla sobre el significado detrás de la pista:
"Hace veintiséis años, Roots Bloody Roots abogó por la preservación de la diversidad cultural brasileña. Hoy, la característica revisión de Kapitur de la canción gira en torno a la alienación histórica de la gente común considerada diferente, las raíces sangrientas de nosotros, los extraños. Se aferra a la lucha de encontrarse ajeno a las culturas de origen y de adopción, al continuo asesinato y colonización sufrido por muchos en una tierra que fue suya durante siglos; desde la intolerancia inmigrante, racial y religiosa hasta la ansiedad alienígena global y moderna que sufren los descendientes de africanos y su relación con una patria inaccesible. Roots Bloody Roots se trata de ti, o de alguien a quien conoces y a quien quieres".
Wanderley es la compositora principal de la banda y ha sido influenciada por el rock progresivo y el death metal y, más recientemente, por la música experimental y drone. Pesada y etérea, la música de Kapitur se recomienda para los fanáticos de Opeth, Swans modernos y Godspeed. Tú, Emperador Negro.
¡Hola mi amiga! ¡Muchas gracias por tener esta entrevista contigo!
Bruna:
¡Muchas gracias por recibirme!
¿Cómo has estado, Bruna?
Bruna:
Feliz de que finalmente haya llegado la primavera aquí en Montreal.
¿De dónde eres? ¿Por qué hacer un gran tributo a una súper banda de Brasil? Sepultura es una de mis bandas favoritas!
Bruna:
Soy de Brasil, nací y me crié en la capital, Brasilia. Sepultura fue una banda que descubrí cuando era niña, su nombre sonaba bastante intrigante para un niña. Para asustar a mis devotos padres cristianos cuando era niña, les había dicho que me gustaba esta banda llamada "grave", ¡antes de escucharla! Su reacción a este tipo de cosas siempre ha sido divertida para mí. En Brasil, tenemos una escena de metal increíble y en constante crecimiento. Darse cuenta de lo grande que es Sepultura a nivel internacional y las numerosas bandas en las que han influido a lo largo del tiempo los convierte en nuestros héroes nacionales del metal. Cuando pensaba en una canción para versionar con Kapitur, quería un estilo que no se acercara demasiado a los originales en los que estaba trabajando. Al considerar su significado y como inmigrante que vive en Canadá, me di cuenta de que transponer la letra de Roots Bloody Roots a un marco social más amplio podría provocar la urgencia de actuar hacia la preservación de las vidas y culturas de las personas que son tomadas como extranjeras incluso en su original. países. Estos son el genocidio en curso de los pueblos indígenas en todo el mundo, el continuo feminicidio aborigen en Canadá y la discriminación sistémica hacia los negros, indígenas y otras poblaciones, inmigrantes o no.
¿Cuéntanos sobre la banda o concepto de Kapitur?
Bruna:
Por la descripción anterior en tu biografía. Kapitur para mí es una búsqueda creciente de una identidad que ha sido cerrada por las doctrinas religiosas, las normas sociales de género, las relaciones despiadadas y el exilio. La combinación de la cálida voz del violonchelo con las voces desquiciadas surgió de forma natural, lo que también me hizo comprender que es una combinación que podría ser una buena representación de mis luchas de identidad subyacentes.
¿Cuál es tu álbum favorito de Sepultura?
Bruna:
Esquizofrenia, aunque me encantan los aspectos de la música brasileña presentes en Chaos AD. Cuando se trata de Sepultura, sin los Cavaleras, Quadra representa una evolución increíble de las habilidades musicales de la banda. Realmente aprecié ese álbum cuando salió.
¡Tienes una buena voz! ¡Poderosa y fuerte! ¿Te gusta este estilo de Gutural?
Bruna:
Gracias. Me gusta y deseo seguir mejorando mi técnica.
¿Por qué combinar principalmente el Violonchelo? ¿Es tu instrumento musical favorito?
Bruna:
Sí, el violonchelo es mi instrumento principal y encuentro que su tono, historia y asociación con la tradición de la música clásica brindan un contraste adecuado con la música pesada y discordante. También es el instrumento que toco con más frecuencia y a través del cual puedo expresarme más.
¿Qué significa tu look? ¿Tiene raíces dentro de la cultura de Brasil?
Bruna:
La familia de mi abuela era indígena del estado de Maranhão, donde casi todos los pueblos originarios están hoy extinguidos por genocidio o asimilación cultural. Para el video, quería algo que me hiciera sentir libre para moverme y un maquillaje que agregara agresividad. El aspecto no fue pensado como tribal o nativo, pero al combinarlo todo, puedo ver cómo se puede percibir como tal.
¡Este sencillo que acabas de lanzar suena genial! ¡Manteniendo la esencia y los sonidos culturales que manejaba la banda Sepultura en ese entonces! ¿Estás en preparación para un álbum completo?
Bruna:
Estamos lanzando uno de corta duración este año. El estilo es bastante diferente al que se hizo con el sencillo, pero habrá guturales, más canto y, por supuesto, ¡violonchelo!
¿Cuáles son tus influencias musicales más importantes para ti? ¿Rock/Metal o?
Bruna:
Hay un millón de estilos musicales que disfruto, pero el metal es uno de mis favoritos. Después de familiarizame con el género a lo largo de la vida, ha evolucionado y me gusta todo lo que suena oscuro, pesado, agresivo o trastornado. Bandas como Swans, Primitive Man, Big Brave, Lingua Ignota han sido mis favoritas actualmente.
¿Tienes algún vocalista favorito?
Bruna:
Algunos, en realidad, especialmente todos los cantantes de metal gótico intentaría copiar. Mikael Akerfeldt de Opeth y Angela Gossow son vocalistas que se entregan maravillosamente y son una gran inspiración. Además, admiro profundamente el trabajo de Jarboe durante y después de Swans. El descubrimiento de su trabajo en solitario es la razón por la que comencé a profundizar en los gritos y el canto.
¿Tienes una presentación planeada pronto?
Bruna:
Estamos planeando algunas fechas con algunos actos locales emocionantes, pero ninguno está completamente confirmado todavía.
¿Alguna sorpresa sobre otros singles con un nuevo video de este estilo? ¡Algún avance!
Bruna:
Definitivamente. Trabajar en este video fue una gran experiencia y la acogida del público ha sido maravillosa. El próximo video musical será de una canción original que forma parte del próximo EP. Atención: es posible que estemos haciendo más fuego.
¿Cuáles son los planes de la banda y de ti para 2022?
Bruna:
Además de lanzar nuestro cortometraje, este año nuestro objetivo es tocar tantas actuaciones como podamos encontrar y ver qué se puede mejorar en la configuración en vivo de dos violonchelos que tendremos. En cuanto a mí, este verano haré realidad el nuevo video musical, haré planes concretos para 2023, para luego esconderme en la oscuridad cuando sea un estudiante de música a tiempo completo en el otoño.
¿Algo más que quieras compartir con nosotros?
Bruna:
¡Gracias por brindar a las mujeres este espacio en los medios!
¡Muchas gracias por tu tiempo para esta entrevista para Darkzen Dragon Metal Angels!
La Reseña de
La reseña sobre el sencillo como el video, Bruna Wanderley toma el centro del escenario, con sus fuertes guturales complementan las notas enojadas y gruesas del violonchelo, la cual le da una fuerza y potencia super pesada, la versión de Kapitur de la canción mantiene toda la potencia y agresividad que tiene la original de esta super banda legendaria Sepultura, tocando el instrumento clásico con tanta intensidad como el resto de instrumentos interpretados por la banda que la acompaña con Sam Neumann (batería), Bruno Coe (bajo) y Zach Dean (guitarras).
Info
https://www.youtube.com/channel/UCuw_IV02rQ-jdiQdY1_uRcQ
https://www.instagram.com/kapiturband/