Lubov Dunaeva!
ElisaDay!
Melodic/Symphonic Metal band!
The Interview!
By Darkzen
10/01/2020
Official Bio
The band was formed in summer 2013 by the participants of sympho-metal band "Lanewin", after the moment when Anna Beliva, the leader of this group, disappointed in metal and started her new solo project. After several vocal casting sessions, the musicians chose Lubov Dunaeva, who had charmed them with her voice and fascination.
As a result there was a full re-branding and the band had been named as "ElisaDay". The band started to rehearse a lot and prepare the materials for a record. Musicians chose 4 tracks for their debut EP, which was named "Find the Answer", and then came to Finland to record drums in the famous "Astia Studio", where Children Of Bodom had recorded their best albums.
After that there was a hard work with keyboards, orchestra and vocal recordings and in summer 2014 they started mixing and mastering all the stuff. The main producer and sound-engineer was Vadim "Wayland" Parshutkin from "Soundway Records". The album has received a lot of positive feedback from symphonic metal fans and also other metal music admirers. The main thing is that metal is not the only style to perform by ElisaDay, but also the band borrows some highlights from other musical genres.
Hello! Lu! Thanks a lot! For your time for the interview! and the opportunity, Happy New Year 2021
How have you been?
ED:
-Hi! Everything's great, thank you!
Tell us about yourself so that the world knows you even more! How was Dunaeva formed musically?
ED:
-I don't have musicians in my family. I am a daughter of of a military pilot and a first school teacher. Dunno where it came from, but I always loved to sing in childhood. From my early childhood I've always asked my parents to buy me a child piano, a microphone and a guitar. I was creating songs at that time. :) People didn't appreciate it that much, as we lived in a military garrison in a tiny apartment, so I had to sing in the toilet. People got even more irritated by me, as I sang in children choir and always aspired to be the solo singer, but they always turned me down. I also went to dance school and wanted to dance solo part, but still they always moved me to extras. Finally when I was 10,
they have noticed me and I've been invited to play in two musicals, one of them was a tradition Russian fairy-tale, and the second one was Aladdin, though still not the main roles. And I was still frustrated by that :D
Anyway ambitions and passion to music were my main motivation in improving myself as a musician. When I was a teenager, I started to learn playing guitar. My mentor was a very talented guy, which has helped me to dive deep into music. I came to those classes after my school and spent all the evenings there sometimes substituting those guys who were absent. Then when I was 16, I was tired of all this underground and came to musical school. I've graduated from it in 2
years. Then I went to higher musical school and took part in different bands as a vocalist, top-liner and even sang at some corporate events. :) I wouldn't say I'm fully developed as a musician. I wouldn't even say I'm fully developed as a person :D
Darkzen:
Interesting your story Lu
Who are your most influential artists about you?
ED:
-Tillo Wolff. No one has influenced me more than him.
What does Dunaeva like, what hobbies do you have? Classical Music, Metal, Rock or everything a little musically?
ED:
-I love singing small parts of songs in Instagram. Different songs of
different genres.
Why the name of your band Elisa Day? What does it mean to you
ED:
-That's a personal story. Sounds good though, doesn't it? :)
Darkzen
Yes, it sounds very original indeed!
What has stopped Dunaeva from sticking with some new material all this time?
ED:
- Circumstances. I'm at the maternity leave now, that bothers a lot.
Tell us about the new EP you are working on? Will it be like the single from Dark Queen? In the musical sense
ED:
- Yeah, it will be. This is serious work, we have invited vocalists from
other bands to make it sound perfect. I can't wait to finish all the
work to add the Ep in my playlist :) Those will be epic and massive
compositions, incredibly beautiful.
What does Elisa Day offer us with this new EP in process? What will make the difference or what sounds will you share with us?
ED:
- We'll offer what our listeners love: epic and powerful orchestrations, catchy top-line, deep lyrics.
The previous EP was in light, discreet and sometimes even dance style. The upcoming one will definitely be different. Our listeners should expect epic, complex and serious compositions, which will contain many great and catchy melodic lines, not only vocal ones though :)
Do you write the songs? Emotion and experiences are the main framework of a song, do you think it could be a song based on some fictitious story released spontaneously?
ED:
- I create vocal parts for all the songs. As for stories - of course.
For example, the song "Anna" was thought out spontaneously, I was never
kidnapped by fairies :D
What awaits us with ElisaDay in this new 2021?
ED:
- We expect to see the new EP and some new live shows. Though, as our
world faces some weird situations nowadays, we don't know what to expect.
Any preview of your new EP, like a lyric video teaser? For readers and fans
ED:
- Yes, we'll make it for sure!
What is your favorite social network? I think that the networks have become necessary for the contact of followers, at some point will you give one live?
ED:
- VK (russian social network) and Instagram. All the live shows will be
after we release the EP. We would love to!
What else do you want your followers to know? Do you share something else?
ED:
- Our dear listeners, we miss you so much and lack of concerts upsets us
a lot. We're sure that the overall pandemic situation ends and we'll
meet you on our live shows. Till then we work hard on the new EP, so
stay tuned and follow us :)
Thank you very much for this interview for Darkzen Dragon Metal Angels!
- Thank you too! Merry Christmas and happy New Year!
Thanks kindly,
ElisaDay
Info
https://www.facebook.com/elisadayofficial/
https://elisaday.bandcamp.com/
https://www.instagram.com/elisadayband/
https://soundcloud.com/elisadayband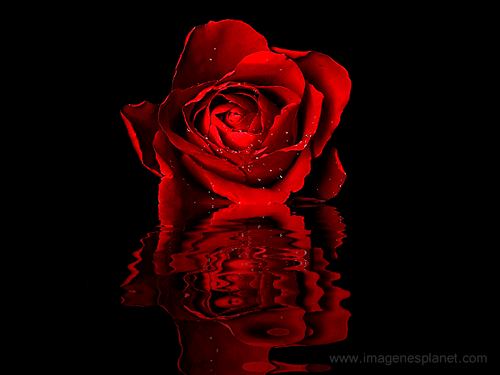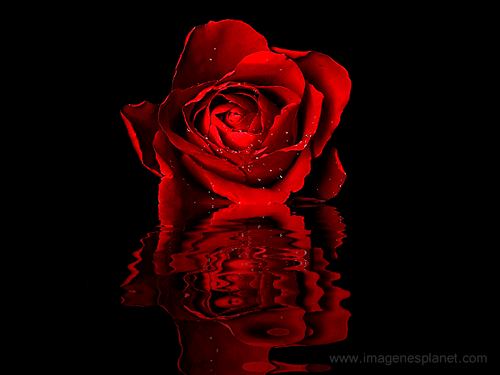 Lubov Dunaeva!
ElisaDay!
Melodic/Symphonic Metal band!
La Entrevista!
Por Darkzen
10/01/2020
Bio Oficial
La banda fue formada en el verano de 2013 por los participantes de la banda de sympho-metal "Lanewin", luego del momento en que Anna Beliva, la líder de este grupo, decepcionó con el metal y comenzó su nuevo proyecto en solitario. Después de varias sesiones de casting vocal, los músicos eligieron a Lubov Dunaeva, quien los había encantado con su voz y fascinación.
Como resultado, hubo un cambio de marca completo y la banda fue nombrada como "ElisaDay". La banda empezó a ensayar mucho y a preparar los materiales para un disco. Los músicos eligieron 4 temas para su EP debut, que se llamó "Find the Answer", y luego vinieron a Finlandia para grabar la batería en el famoso "Astia Studio", donde Children Of Bodom había grabado sus mejores discos.
Después de eso hubo un arduo trabajo con teclados, orquesta y grabaciones vocales y en el verano de 2014 comenzaron a mezclar y masterizar todo. El principal productor e ingeniero de sonido fue Vadim "Wayland" Parshutkin de "Soundway Records". El álbum ha recibido muchos comentarios positivos de los fanáticos del metal sinfónico y también de otros admiradores de la música metal. Lo principal es que el metal no es el único estilo de ElisaDay, sino que también la banda toma prestados algunos aspectos destacados de otros géneros musicales.
¡Hola! Lu! ¡Muchas gracias! ¡Por tu tiempo para la entrevista! y la oportunidad, Feliz Año Nuevo 2021
¿Cómo has estado?
ED:
-¡Hola! ¡Todo genial, gracias!
¡Cuéntanos sobre ti para que el mundo te conozca aún más! ¿Cómo se formó musicalmente Dunaeva?
ED:
-No tengo músicos en mi familia. Soy hija de un militar
piloto y primer maestro de escuela. No sé de dónde vino, pero siempre
le encantaba cantar en la infancia. Desde mi primera infancia siempre he preguntado a mi
padres para comprarme un piano infantil, un micrófono y una guitarra. yo estaba
creando canciones en ese momento. :) La gente no lo apreció mucho, ya que vivíamos en una guarnición militar en un apartamento diminuto, así que tuve que cantar
en el baño. La gente se irritó aún más conmigo, mientras cantaba en coro de niños y siempre aspiró a ser el cantante solista, pero siempre me rechazó. También fui a la escuela de baile y quería bailar sola. parte, pero aun así siempre me trasladaron a extras. Finalmente, cuando tenía 10 años se han fijado en mí y me han invitado a tocar en dos musicales, uno de ellos era un cuento de hadas ruso tradicional, y el segundo era Aladdin, aunque todavía no son los papeles principales. Y todavía estaba frustrada porque : D
De todos modos, las ambiciones y la pasión por la música fueron mi principal motivación para ir mejorando como músico. Cuando era adolescente, comencé a aprender a tocar la guitarra. Mi mentor era un tipo muy talentoso, que ha me ayudó a sumergirme profundamente en la música. Vine a esas clases después de mi escuela y pasaba todas las tardes allí a veces sustituyendo a los chicos que estaban ausentes. Luego, cuando tenía 16 años, estaba cansada de todo este underground y llegó a la escuela musical. Me gradué en 2 años. Luego fui a la escuela superior de música y participé en diferentes bandas como vocalista, top-liner e incluso cantó en algunos eventos corporativos. :) No diría que estoy completamente desarrollada como músico. Ni siquiera diría
Estoy completamente desarrollada como persona: D
Darkzen:
Interesante tu historia Lu
¿Quiénes son tus artistas más influyentes sobre ti?
ED:
-Tillo Wolff. Nadie me ha influido más que él.
¿Qué le gusta a Dunaeva, qué aficiones tienes? ¿Música clásica, metal, rock o todo un poco musicalmente?
ED:
-Me encanta cantar pequeñas partes de canciones en Instagram. Diferentes canciones de
diferentes géneros.
¿Por qué el nombre de tu banda Elisa Day? Qué significa para ti
ED:
-Esa es una historia personal. Aunque suena bien, ¿no? :)
Darkzen
Si, suena muy original de hecho!
¿Qué ha impedido que Dunaeva se quede con material nuevo todo este tiempo?
ED:
- Circunstancias. Ahora estoy en permiso por maternidad, eso me molesta mucho.
Cuéntanos sobre el nuevo EP en el que estás trabajando. ¿Será como el single de Dark Queen? En el sentido musical
ED:
- Sí, lo será. Este es un trabajo serio, hemos invitado a vocalistas de
otras bandas para que suene perfecto. No puedo esperar a terminar todo el
trabajo para agregar el Ep en mi lista de reproducción :) Esos serán épicos y masivos
composiciones, increíblemente hermosas.
¿Qué nos ofrece Elisa Day con este nuevo EP en proceso? ¿Qué marcará la diferencia o qué sonidos compartirás con nosotros?
ED:
- Ofreceremos lo que a nuestros oyentes les encanta: orquestaciones épicas y poderosas, top-line pegadizos, letras profundas.
El EP anterior tenía un estilo ligero, discreto y, a veces, incluso bailable. El próximo definitivamente será diferente. Nuestros oyentes deben esperar composiciones épicas, complejas y serias, que contendrán muchas líneas melódicas geniales y pegadizas, no solo vocales :)
¿Escribes las canciones? La emoción y la experiencia son el marco principal de una canción, ¿crees que podría ser una canción basada en alguna historia ficticia lanzada de forma espontánea?
ED:
- Creo partes vocales para todas las canciones. En cuanto a las historias, por supuesto.
Por ejemplo, la canción "Anna" se pensó de manera espontánea, nunca fui
secuestrado por hadas: D
¿Qué nos espera con ElisaDay en este nuevo 2021?
ED:
- Esperamos ver el nuevo EP y algunos shows en vivo nuevos. Aunque, como nuestro
mundo enfrenta algunas situaciones extrañas hoy en día, no sabemos qué esperar.
¿Alguna vista previa de tu nuevo EP, como un adelanto de un video con letra? Para lectores y fans
ED:
- ¡Sí, lo haremos seguro!
¿Cuál es tu red social favorita? Creo que las redes se han vuelto necesarias para el contacto de seguidores, ¿en algún momento darás uno en vivo?
ED:
- VK (red social rusa) e Instagram. Todos los shows en vivo serán
después de lanzar el EP. ¡Nos encantaría!
¿Qué más quieres que sepan tus seguidores? ¿Compartes algo más?
ED:
- Queridos oyentes, los extrañamos mucho y nos molesta la falta de conciertos.
mucho. Estamos seguros de que la situación general de la pandemia termina y
conocerte en nuestros shows en vivo. Hasta entonces, trabajamos duro en el nuevo EP, así que
estad atentos y síguenos :)
¡Muchas gracias por esta entrevista para Darkzen Dragón Metal Angels!
- ¡Gracias a ti también! ¡Feliz navidad y próspero año nuevo!
Gracias amablemente
ElisaDay
Info
https://www.facebook.com/elisadayofficial/
https://elisaday.bandcamp.com/
https://www.instagram.com/elisadayband/
https://soundcloud.com/elisadayband