DARKZEN
DRAGON
METAL ANGELS
​
ROCK/METAL ON LINE
Model, hair & make-up: La Esmeralda
Photo: Heiner Seemann / GrautonStudio
Dress: Steampunk Decadence & Madame Mécanique
Earrings: Pinkabsinthe
Model Official of Darkzen Dragon On Line
La Esmeralda German Model
Star Insight
The Interview!
By Darkzen
11/04/20
​
Official Bio
​
Finnish symphonic metal band Star Insight is back after six years. The band released their debut album Messera in 2014 and they are ready to release its successor "Across The Galaxy" later in 2020 via Inverse Records. The second album contains eleven new tracks and the first single from the upcoming album is released today.
​
WATCH Reaching For The Sky music video here: https://youtu.be/4ruu_sMMYu4
​
Mikael Nurmi comments:
​
"Album is melodic, versatile, interesting, catchy and there´s more female singing than
before since Anna joined the band. New solo guitarist Toni also joined the band. After some setbacks the band is planning lots of gigs and will be stronger than ever.
​
Many different elements can be heard. Orchestral sounds, punk, industrial, black metal and surprising stuff. That´s what Star Insight is all about. It´s sad, happy and surprising at the same time."
The album is mixed and mastered by Kimmo Perämäki (Spiritus Mortis, Masquerade, Celesty)
​
Greetings friends! Thank you very much for having this interview with me.
​
How are you?
​
SI;
​
Never better! And thank you for interviewing us!
​
Tell us the return of the band after a little years of absence, what was the band working on?
​
SI;
​
We had a long break because suddenly our drummer past away in January 2018. We lost a dear friend and it was a big loss to the band too. There were issues even after that but now everything is fine with the band.
​
The musical return for you was difficult or with all the enthusiasm that can be given?
​
SI;
​
We´re excited for the forthcoming album. It´s also nice go back to the stages.
​
Tell us your musical influences, previous years I think it was industrial metal and now symphonic metal, why the change? This album has a great mix of musical styles, such as industrial or black metal
​
SI;
​
There has always been symphonic elements in our music, but now there´s a bit more. Just because we like symphonic metal music. New album contains many different styles and suprising elements.
​
What is the musical history of the members of Star Insight band?
​
SI;
​
Every member had/has also other projects and bands. Mikael was a member in power/melodic metal band Diesense before Star Insight. Pekka sings also in the band called Arina and Aapo plays bass also in Memoremains. Tony has done tons of gigs before Star Insight in many bands and his own band is Riveryman. Anna is a singing teacher and leader of a big choir.
​
Anna Pellikka tell us about yourself! Music, hobbies, do you have any favorite singers?
​
Anna;
​
I am professional singing teacher so I work with music every day. My favourite singer at the moment is Floor Jansen from Nightwish. Lately I have been listening new material of Nightwish.
​
Darkzen:
​
Wow! And very good!
​
Tell us about the production of this album, Pekka and Anna, what is the main theme of your musical work?
​
SI;
​
"Across The Galaxy"´s lyrics deal with human adaptations to sudden changes and how some people escape from the planet to another solar system. Mikael has done lot of new songs for this new album. We have chose to the album those which we like the most. Lyrics are mostly made by Mikael and Pekka. Anna is focused to the clear singing vocals. She also does some final fixing to everything before we guys release anything :)
​
How has your album been received in your country?
​
SI;
​
At the moment first single is out and it has received good feedback. Second single and the album will be released later in 2020. Follow our media!
​
Are you preparing any other official video?
​
SI;
​
We´re planning a video for the second single. We will tell more about it later.
​
Do you have any date for any tour, presentation soon?
​
SI;
​
Unfortunately there is no tour at the moment. There will be live events and gigs and we announce dates as soon as possible.
​
What would they tell our readers about their new album?
​
SI;
​
It´s very catchy and unpredictable. We like to mix different styles to our music like industrial, punk, blackmetal etc. It is "the second step" to the band and we are really proud of this album. This is the best of us so far.
​
Something else you would like to share with us?
​
SI;
​
Check out our first single "Reaching for the sky above". You can find it on Youtube, Spotify, Deezer, Tidal, Apple Music, Amazon and Google Play. Follow, listen and share!
​
Thank you very much for your time for this interview! For Darkzen Dragón Metal Angels!
​
Info
​
Youtube: https://youtu.be/4ruu_sMMYu4
Bandcamp: https://starinsight.bandcamp.com
https://www.facebook.com/Star-Insight-181538831929864
​
"Reaching For The Sky" -single:
Spotify: https://spoti.fi/38JI2Kb
Apple Music: https://apple.co/38DocjT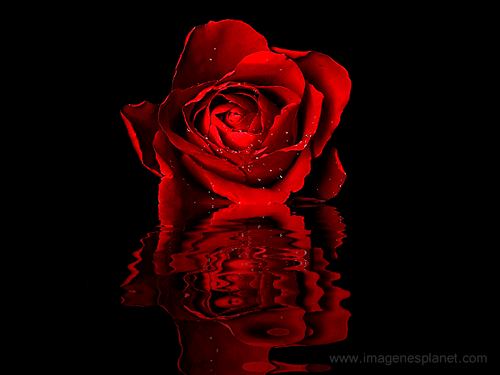 Star Insight
La Entrevista!
Por Darkzen
11/04/20
​
Bio Oficial
​
La banda finlandesa de metal sinfónico Star Insight regresa después de seis años. La banda lanzó su álbum debut Messera en 2014 y están listos para lanzar su sucesor "Across The Galaxy" más adelante en 2020 a través de Inverse Records. El segundo álbum contiene once pistas nuevas y el primer sencillo del próximo álbum se lanza hoy.
​
Mire el vídeo musical de Reaching For The Sky aquí: https://youtu.be/4ruu_sMMYu4
​
Mikael Nurmi comenta:
​
"El álbum es melódico, versátil, interesante, pegadizo y hay más canciones con voz femenina que antes desde que Anna se unió a la banda. El nuevo guitarrista solista Toni también se unió a la banda. Después de algunos contratiempos, la banda está planeando muchos conciertos y será más fuerte que nunca.
​
Se pueden escuchar muchos elementos diferentes. Sonidos orquestales, punk, industrial, black metal y cosas sorprendentes. De eso se trata Star Insight. Es triste, feliz y sorprendente al mismo tiempo".
El álbum está mezclado y masterizado por Kimmo Perämäki (Spiritus Mortis, Masquerade, Celesty)
​
¡Saludos amigos! Muchas gracias por tener esta entrevista conmigo.
​
¿Cómo están?
​
SI;
​
¡Mejor que nunca! ¡Y gracias por entrevistarnos!
​
Cuéntanos el regreso de la banda después de unos años de ausencia, ¿en qué estaba trabajando la banda?
​
SI;
​
Tuvimos un largo descanso porque de repente nuestro baterista falleció en enero de 2018. Perdimos a un querido amigo y también fue una gran pérdida para la banda. Hubo problemas incluso después de eso, pero ahora todo está bien con la banda.
​
¿El regreso musical para ti fue difícil o con todo el entusiasmo que se puede dar?
​
SI;
​
Estamos emocionados por el próximo álbum. También es bueno volver a los escenarios.
​
Cuéntenos sus influencias musicales, años anteriores creo que era metal industrial y ahora metal sinfónico, ¿por qué el cambio? Este álbum tiene una gran mezcla de estilos musicales, como el industrial o el black metal.
​
SI;
​
Siempre ha habido elementos sinfónicos en nuestra música, pero ahora hay un poco más. Solo porque nos gusta la música sinfónica de metal. El nuevo álbum contiene muchos estilos diferentes y elementos sorprendentes.
​
¿Cuál es la historia musical de los miembros de la banda Star Insight?
​
SI;
​
Cada miembro tenía / tiene también otros proyectos y bandas. Mikael fue miembro de la banda de power / melodic metal Diesense antes de Star Insight. Pekka también canta en la banda llamada Arina y Aapo toca el bajo también en Memoremains. Tony ha hecho muchos conciertos antes de Star Insight en muchas bandas y su propia banda es Riveryman. Anna es profesora de canto y líder de un gran coro.
​
¡Anna Pellikka cuéntanos sobre ti! Música, pasatiempos, ¿tienes cantantes favoritos?
​
Anna;
​
Soy profesora de canto profesional, así que trabajo con música todos los días. Mi cantante favorito en este momento es Floor Jansen de Nightwish. Últimamente he estado escuchando nuevo material de Nightwish.
​
Darkzen:
​
Wow! Y muy bien!
​
Cuéntanos sobre la producción de este álbum, Pekka y Anna, ¿cuál es el tema principal de tu trabajo musical?
​
SI;
​
Las letras de "Across The Galaxy" tratan sobre adaptaciones humanas a cambios repentinos y cómo algunas personas escapan del planeta a otro sistema solar. Mikael ha hecho muchas canciones nuevas para este nuevo álbum. Hemos elegido para el álbum los que más nos gustan. Las letras están hechas principalmente por Mikael y Pekka. Anna se centra en las voces claras de canto. Ella también hace un arreglo final para todo antes de que los chicos publiquemos algo :)
​
¿Cómo se ha recibido su álbum en tu país?
​
SI;
​
Por el momento, el primer single está disponible y ha recibido buenos comentarios. El segundo sencillo y el álbum se lanzarán más adelante en 2020. ¡Sigue nuestros medios!
​
¿Están preparando algún otro vídeo oficial?
​
SI;
​
Estamos planeando un vídeo para el segundo sencillo. Te contaremos más al respecto más adelante.
​
¿Tienen alguna fecha para alguna gira, presentación pronto?
​
SI;
​
Lamentablemente no hay gira en este momento. Habrá eventos en vivo y conciertos y anunciaremos fechas lo antes posible.
​
¿Qué les dirían a nuestros lectores sobre su nuevo álbum?
​
SI;
​
Es muy pegadizo e impredecible. Nos gusta mezclar diferentes estilos a nuestra música como industrial, punk, blackmetal, etc. Es "el segundo paso" para la banda y estamos muy orgullosos de este álbum. Este es el mejor de nosotros hasta ahora.
​
¿Algo más que quieran compartir con nosotros?
​
SI;
​
Mira nuestro primer sencillo "Alcanzando el cielo arriba". Puedes encontrarlo en Youtube, Spotify, Deezer, Tidal, Apple Music, Amazon y Google Play. ¡Sigue, escucha y comparte!
​
¡Muchas gracias por su tiempo para esta entrevista! Para Darkzen Dragón Metal Angels!
​
Info
​
Youtube: https://youtu.be/4ruu_sMMYu4
Bandcamp: https://starinsight.bandcamp.com
https://www.facebook.com/Star-Insight-181538831929864
​
"Reaching For The Sky" -single:
​
Spotify: https://spoti.fi/38JI2Kb
Apple Music: https://apple.co/38DocjT
| | |
| --- | --- |