Aina Blackthorn!
The Interview!
By Darkzen
03/08/2022
Official Bio
Aina Blackthorn lead vocalist of the All-female Symphonic Extreme Metal band Blackthorn! From Russia to all of you!
Hello my friend Aina! Thank you very much and a pleasure to be able to talk with you again!
Aina:

Hello, the pleasure is mine!

How have you been? In all these years of pandemic like this world conflict that you have
Aina:

Oh the world has changed for sure, it IS changing at the moment and witnessing those changes are a difficult task but it seems like we have no choice. Coronavirus restrictions were not so severe in Russia, so we had a couple of shows in 2020. However, our shows in Europe were postponed till better days. At the moment concert activity in the country is high, there are indoor and outdoor concerts, festivals, etc... I do hope it's the same in other countries of the world.
What do the other members of the band think? How have they been in the face of this whole situation since the pandemic.
Aina:

The rest agree with me that the world has changed, living in a new world which is still going through changes, now political, will be difficult. But at the moment we are just grateful that we and our families are safe, we are glad we are still able to make music for you.

Any new musical style that Aina can tell us about?
Aina:

With Blackthorn you can expect from us that symphonic extreme metal sound you like (hope so!), as for me and my side projects, I'm more interested in classical music and black/doom/death metal genres. I intend to lean in this desired direction.

Right now in this year 2022, what is Aina doing in projects with your band or with any other bands? Project only?
Aina:

With Blackthorn I'm at the stage of vocal recording for our new album. We've already recorded my soprano and screaming for the upcoming single. Like a month ago Russian Death metal act Serpent Sermon released their single 'Anka' with me on vocals, check it out if you haven't do that yet! Right now I'm preparing for the recording session for one cool Turkish metal band. It's gonna be a few tracks for their new album, I will share the details on my social network pages soon!
Do you already have some dates for a concert or event within Russia? In these next few months with Blackthorn band.
Aina:

Yes, in the middle of September we are playing at a charity festival in one of the most beautiful areas of Russia, it's Karelia. All the money from the festival will be donated to the local fund helping severely ill patients. At the moment we're more focused on the recording of our new album instead of performing. It's sad we had to postpone several shows abroad because of the pandemic and war conflict tho. Hoping for the better days!

If you had to write a song right now, what would it be the theme about? over you? About the conflict situation? or about?
Aina:

Actually we're composing new tracks, but it's not about the conflict, I mean it affects us all but our musical concept is not about that. In this unstable time we want to stay true to our tradition and passion – writing songs about witchcraft. Probably we will express our worries and fears, you know, channel them into our music but stay within all this witchy space.
Now Blackthorn band, continue to define their musical style or within the same style?
Aina:

We chose to develop and experiment but stay true to our signature sound. I guess one must not do the same thing over and over again, you have to grow and try something new. On the other hand, if you found that very style of yours, you should keep it.
What can you share with us, Aina, that the fans or readers continue to support? Blackthorn band that has us prepared?
Aina:

At the moment we are still recording our new album, it's gonna be our fourth LP. Also we decided to release a single, it will be released in two versions and it would give you a glimpse of what to expect on our new album. In general, things are not so slow anymore.
What is happening these days showed us that life is unstable and short and if we can do something, we have to do it quickly and put like 1000% of what we can into it. I hope you guys will love both the new album and single, the single will be out Summer-Autumn 2022!
Any online event? Anything else you want to share with us?
Aina:

We will consider that our fans from all over the world like the live stream shows! Organizing one is not the most easy task and it requires a lot of time. But we will make something for you guys, I promise. I actually think that having a new album release event show as a live streaming would be cool. So our fans from different countries can attend the concert!
Thank you very much for your time for this interview for Darkzen Dragón Metal Angels!
Aina:

Thanks for having me, all the best! Stay tuned for a new single by Blackthorn. Hope you guys will love it.
Info
https://www.facebook.com/Blackthorness/
https://www.facebook.com/BlackthornMetal
https://blackthornmetal.bandcamp.com/
https://www.youtube.com/BlackthornRus
https://www.instagram.com/BlackthornMetal/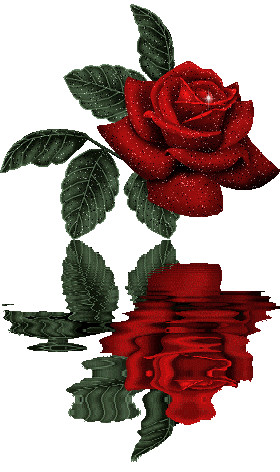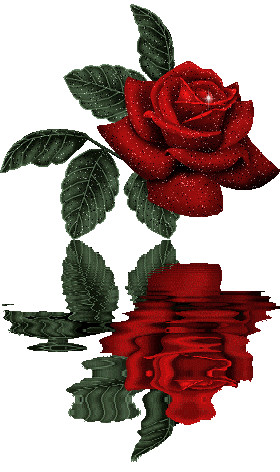 Aina Blackthorn!
La Entrevista!
Por Darkzen
03/08/2022
Bio Oficial
¡Aina Blackthorn, vocalista principal de la banda femenina de Symphonic Extreme Metal Blackthorn! Desde Rusia para todos ustedes!
¡Hola mi amiga Aina! ¡Muchas gracias y un placer poder volver a hablar contigo!
Aina:

Hola, el placer es mío!

¿Cómo has estado? En todos estos años de pandemia y con este conflicto mundial que tienen
Aina:

Oh, el mundo ha cambiado con seguridad, ESTÁ cambiando en este momento y presenciar esos cambios es una tarea difícil, pero parece que no tenemos otra opción. Las restricciones de coronavirus no fueron tan severas en Rusia, por lo que tuvimos un par de shows en 2020. Sin embargo, nuestros shows en Europa se pospusieron hasta mejores días. En este momento la actividad de conciertos en el país es alta, hay conciertos al aire libre y bajo techo, festivales, etc... Espero que sea lo mismo en otros países del mundo.
¿Qué opinan los demás miembros de la banda? Cómo han estado ante toda esta situación desde la pandemia.
Aina:

El resto está de acuerdo conmigo en que el mundo ha cambiado, vivir en un mundo nuevo que todavía está pasando por cambios, ahora políticos, será difícil. Pero por el momento estamos agradecidos de que nosotras y nuestras familias estemos a salvo, estamos contentas de poder seguir haciendo música para ustedes.

¿Algún nuevo estilo musical que Aina nos pueda contar?
Aina:

Con Blackthorn puedes esperar de nosotras ese sonido de metal extremo sinfónico que te gusta (¡eso espero!), en cuanto a mí y mis proyectos paralelos, estoy más interesada en la música clásica y los géneros black/doom/death metal. Tengo la intención de inclinarme en esta dirección deseada.

Ahora mismo en este año 2022, ¿Qué está haciendo Aina en proyectos con tu banda o con otras bandas? ¿Solo proyecto? *
Aina:

Con Blackthorn estoy en la etapa de grabación vocal para nuestro nuevo álbum. Ya hemos grabado mi soprano y gritos para el próximo sencillo. Hace como un mes, el grupo ruso de death metal Serpent Sermon lanzó su sencillo 'Anka' conmigo en la voz, ¡échale un vistazo si aún no lo has hecho! Ahora mismo me estoy preparando para la sesión de grabación de una genial banda turca de metal. Serán algunas pistas para su nuevo álbum, ¡pronto compartiré los detalles en mis páginas de redes sociales!
¿Ya tienes algunas fechas para un concierto o evento dentro de Rusia? En estos próximos meses con la banda Blackthorn.
Aina:

Sí, a mediados de septiembre tocaremos en un festival benéfico en una de las zonas más bonitas de Rusia, Karelia. Todo el dinero del festival se donará al fondo local para ayudar a los pacientes gravemente enfermos. Por el momento estamos más enfocadas en la grabación de nuestro nuevo álbum que en tocar. Es triste que tuviéramos que posponer varios shows en el extranjero debido a la pandemia y el conflicto bélico. ¡Esperando días mejores!

Si tuvieras que escribir una canción ahora mismo, ¿Cuál sería el tema? ¿sobre ti? ¿Sobre la situación de conflicto? o sobre?
Aina:

Actualmente estamos componiendo nuevos temas, pero no se trata del conflicto, quiero decir que nos afecta a todos, pero nuestro concepto musical no se trata de eso. En este tiempo inestable, queremos permanecer fieles a nuestra tradición y pasión: escribir canciones sobre brujería. Probablemente expresaremos nuestras preocupaciones y miedos, ya sabes, los canalizaremos en nuestra música, pero nos mantendremos dentro de todo este espacio de brujas.
Ahora Blackthorn band, ¿Seguir definiendo su estilo musical o dentro del mismo estilo?
Aina:

Elegimos desarrollar y experimentar, pero manteniéndonos fieles a nuestro sonido característico. Supongo que uno no debe hacer lo mismo una y otra vez, tiene que crecer y probar algo nuevo. Por otro lado, si encontraste ese mismo estilo tuyo, deberías conservarlo.
¿Qué nos puedes compartir Aina, que los fans o lectores sigan apoyando? Blackthorn que nos tiene preparados?
Aina:

De momento seguimos grabando nuestro nuevo disco, va a ser nuestro cuarto LP. También decidimos lanzar un sencillo, se lanzará en dos versiones y les daría una idea de lo que pueden esperar de nuestro nuevo álbum. En general, las cosas ya no son tan lentas.
Lo que está pasando estos días nos mostró que la vida es inestable y corta y si podemos hacer algo, tenemos que hacerlo rápido y poner el 1000% de lo que podamos en ello. Espero que les encante tanto el nuevo álbum como el sencillo, ¡el sencillo saldrá en verano-otoño de 2022!
¿Algún evento en línea? ¿Algo más que quieras compartir con nosotros?
Aina:

¡Consideraremos que a nuestros fanáticos de todo el mundo les gustan los programas de transmisión en vivo! Organizar uno no es la tarea más fácil y requiere mucho tiempo. Pero haremos algo para ustedes, lo prometo. De hecho, creo que tener un evento de lanzamiento de un nuevo álbum como una transmisión en vivo sería genial. ¡Para que nuestros fans de diferentes países puedan asistir al concierto!
¡Muchas gracias por tu tiempo para esta entrevista para Darkzen Dragón Metal Angels!
Aina:

Gracias por invitarme, todo lo mejor! Estén atentos para un nuevo sencillo de Blackthorn. Espero que les encante.
Info
https://www.facebook.com/Blackthorness/
https://www.facebook.com/BlackthornMetal
https://blackthornmetal.bandcamp.com/
https://www.youtube.com/BlackthornRus
https://www.instagram.com/BlackthornMetal/