DARKZEN
DRAGON
METAL ANGELS
​
ROCK/METAL ON LINE
Model, hair & make-up: La Esmeralda
Photo: Heiner Seemann / GrautonStudio
Dress: Steampunk Decadence & Madame Mécanique
Earrings: Pinkabsinthe
Model Official of Darkzen Dragon On Line
La Esmeralda German Model
Izabela Smyt!
Bring to Bear band!
The Interview!
By Darkzen
13/02/2022
Official Info
In the depths of lockdown, in search of meaning and metal, two friends set about gathering a band of strangers with the same vision - to make metal with meaning and inspire others along the way. One by one the band came together, each with the same desire and a unique set of skills and stories.
Some of the pack have many notches on their belts, and some are fresh off the mark. But they all have one thing in common - inspiration.
Bring to Bear combines the ethereal tones of lead singer Izabela with the harsh growls of keyboard-accordionist Ian, using the raw power of drummer Simon as the backbone for an aggressive and solid metal pack comprising guitarists Hristo and Nik, and their mystery bassist. Guitars swap between lead and rhythm, often play fighting with accordion and keys, to create strong melodies and plenty of opportunities to head-bang.
Bring to Bear seeks authenticity and meaning through music that gives a feeling of adventure, discovery, and courage.
Hello Izabela! Thank you very much for having you in this interview! Welcome!
Izabela:
Hi! Thank you so much for having me!
Tell us about the history of your band! Bring to Bear, how does it emerge from the depths of this confinement? And why the name?
Izabela:
Bring To Bear was created in 2020. Ian and Hristo have known each other for a while. And play together in another band. When they realized that some of the music they're writing is not quite what would fit into that band, they decided to create something brand new out of it.
The name of the band actually means to bring something to bear, or to bring something into fruition. It is supposed to relate to the music we are writing. To motivate people into going after what they really want in life, despite all the obstacles that can meet them. And to just simply be happy as it takes bravery to create the life of your dreams. The bear as a totem animal is resonating with the message pretty well also.
How is it a classic to ask, how was your musical career? Especially in these years of pandemic
Izabela:
As we formed during late 2020 we were busy recording bits and pieces from home. The music was flying back and forth from our google drive hehe... We used to have discussions online. And for the first time we met in person in April of 2021.
We only had one gig in 2021 where we've been lucky to play Metal 2 the Masses competition in November. We are very grateful for winning the heat and going forward to another stage of the contest. I was unfortunately not well on the day due to Covid. But we had another amazing vocalist jumping in to help on the day.
But I'm happy to announce that 2022 is starting to look better gig wise. So you can keep your eyes open for announcements in our social media pages. :)
What are your musical influences?
Izabela:
To be fair we are all so different with the guys if it comes to our musical influences. Haha... I personally don't stick 100% to one genre. I listen to what I like in the moment and what kind of mood I am in.
But I really enjoy american rock like Evanescence, Papa Roach, Halestorm. As well as Nightwish, Beast in Black, Amaranthe. And I love musical theater. French musicals are having a special place in my heart haha...There's many more. We are currently dropping playlist for every band member on our Spotify. So you can come and check those out. We will be revealing all af those very soon. :)
Favorite vocalists?
Izabela:
Floor Jansen, Amy Lee, Lzzy Hale, Yannis Papadopoulos, Beyonce and many more depends on the day haha...
Do you handle any instrument? Like which?
Izabela:
No. Unfortunately. Always wanted to learn piano though. Maybe I will try in the near future. For now I am always joking that the only thing I can play on are other people nerves . ;)
Darkzen:
Jajajaja great!
What are your hobbies? Do you have any other project or work outside the musical world?
Izabela:
I really enjoy reading and listening to audiobooks. I have a deep need for learning. I love to go and participate in gym classes. I am selling a little bit of pre-loved clothes. And I have new hobby ideas every 10 minutes. Hard to stick to one.
What is the musical style of Bring to Bear? Listen to their EP it's great, strong and very melodic!
Izabela:
Yes! It is. We like to call it a folk death metal with some symphonic elements. As I said before, we are all very different in our music influences. So the sound is coming out as very unique. The accordeon is adding a lot to it. I believe we will be able to surprise you with what will be coming soon musically. As we are open for every person to add their personal touch to what is written.
The songs of The Shadow Ruse and From the Abyss, did you write them Izabela?
Izabela:
When I joined the band those songs were already written. And lyrics for those were written by Ian. He is always trying to put the spirit of the band into our lyrics. :)
So far I wrote text for one song. But we haven't released it yet. I'm looking forward to some further writing.
How or are you preparing a new video? From this EP
Izabela:
For now we released lyrics video for "The Shadow Ruse", video for a cover of "No one knows" and a visualiser for "From The Abyss".
Next in line we have some new songs and we are in the process of deciding what kind of video will work for us.
Have you already thought about developing an album? Will it have in a certain case some songs from this EP?
Izabela:
We were discussing this idea lately. We might be getting pretty close of developing an album, but still not close enough to make any decision. We are thinking of our options for now.
Any form of diffusion for your EP? Do you have some live dates with some security measures in case?
Izabela:
We have just got some CDs of the EP with two bonus tracks on it that haven't been released digitally. These are for sale on our Bandcamp. But we do not have any tours set. For now we are trying to focus on writing more music.
Anything else you would like to share with us?
Izabela:
I can encourage you to "raise up your fist and claim what is yours". Life is too short to live the life that is not fullfilling to you. And no one else can take the action. Only you. So go for what you need. :D
I would love to invite you to our social media pages. As we will be releasing some new songs and videos pretty soon. And I'm super excited to share it with all of you.
Thank you again for having me! I was really happy to be here! Take care! :))
Thank you very much for this opportunity to know a little about you! For Darkzen Dragon Metal Angels!
​
Info
https://www.facebook.com/BringToBear
https://bringtobear.bandcamp.com/releases
https://www.instagram.com/BringToBearBand/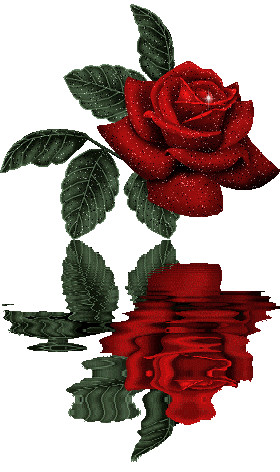 Izabela Smyt!
Bring to Bear band!
La Entrevista!
Por Darkzen
13/02/2022
Info Oficial
En las profundidades del encierro, en busca de significado y metal, dos amigos se dispusieron a reunir una banda de extraños con la misma visión: hacer metal con significado e inspirar a otros en el camino. Uno por uno, la banda se unió, cada uno con el mismo deseo y un conjunto único de habilidades e historias.
Algunos de los paquetes tienen muchas muescas en sus cinturones, y algunos están recién salidos de la marca. Pero todos tienen una cosa en común: la inspiración.
Bring to Bear combina los tonos etéreos de la cantante principal Izabela con los gruñidos ásperos del acordeonista y teclado Ian, utilizando la potencia bruta del baterista Simon como la columna vertebral de un paquete de metal sólido y agresivo compuesto por los guitarristas Hristo y Nik, y su misterioso bajista. Las guitarras alternan entre el solista y el ritmo, a menudo juegan a pelear con el acordeón y las teclas, para crear melodías fuertes y muchas oportunidades para sacudir la cabeza.
Bring to Bear busca la autenticidad y el significado a través de la música que transmite una sensación de aventura, descubrimiento y valentía.
¡Hola Izabela! ¡Muchas gracias por contar contigo en esta entrevista! ¡Bienvenida!
Izabela:
¡Hola! ¡Muchas gracias por invitarme!
¡Cuéntanos sobre la historia de tu banda! Bring to Bear, ¿Cómo emerge de lo más profundo de este encierro? ¿Y por qué el nombre?
Izabela:
Bring To Bear se creó en 2020. Ian y Hristo se conocen desde hace un tiempo. Y tocan juntos en otra banda. Cuando se dieron cuenta de que parte de la música que estaban escribiendo no encajaba en esa banda, decidieron crear algo completamente nuevo a partir de ella.
El nombre de la banda en realidad significa llevar algo a cabo, o llevar algo a buen término. Se supone que se relaciona con la música que estamos escribiendo. Motivar a las personas a perseguir lo que realmente quieren en la vida, a pesar de todos los obstáculos que puedan encontrar. Y simplemente ser feliz, ya que se necesita valentía para crear la vida de tus sueños. El oso como animal tótem está resonando bastante bien con el mensaje también.
¿Cómo es un clásico preguntar, cómo fue tu carrera musical? Sobre todo, en estos años de pandemia
Izabela:
Cuando nos formamos a fines de 2020, estábamos ocupados grabando fragmentos desde casa. La música volaba de un lado a otro de nuestro disco de Google, jeje... Solíamos tener discusiones en línea. Y por primera vez nos conocimos en persona en abril de 2021.
Solo tuvimos un concierto en 2021 en el que tuvimos la suerte de tocar en la competencia Metal 2 the Masses en noviembre. Estamos muy agradecidos por ganar la manga y pasar a otra etapa del concurso. Desafortunadamente no estuve bien ese día debido a Covid. Pero tuvimos otro vocalista increíble saltando para ayudar ese día.
Pero estoy feliz de anunciar que 2022 comienza a verse mejor en cuanto a conciertos. Para que pueda estar atento a los anuncios en nuestras páginas de redes sociales. :)
¿Cuáles son tus influencias musicales?
Izabela:
Para ser justos, todos somos tan diferentes con los chicos si se trata de nuestras influencias musicales. Jaja... Yo personalmente no me apego al 100% a un género. Escucho lo que me gusta en el momento y en qué estado de ánimo estoy.
Pero realmente disfruto del rock americano como Evanescence, Papa Roach, Halestorm. Además de Nightwish, Beast in Black, Amaranthe. Y me encanta el teatro musical. Los musicales franceses están teniendo un lugar especial en mi corazón jaja... Hay muchos más. Actualmente estamos lanzando listas de reproducción para cada miembro de la banda en nuestro Spotify. Así que puedes venir y comprobarlos. Estaremos revelando todo eso muy pronto. :)
¿Vocalistas favoritos?
Izabela:
Floor Jansen, Amy Lee, Lzzy Hale, Yannis Papadopoulos, Beyonce y muchas más depende del día jaja...
¿Manejas algún instrumento? ¿Cómo cuál?
Izabela:
No Desafortunadamente. Aunque siempre quise aprender piano. Quizás lo intente en un futuro próximo. Por ahora siempre bromeo diciendo que lo único que puedo tocar son los nervios de otras personas. ;)
Darkzen:
Jajajajaja genial!
¿Cuáles son tus aficiones? ¿Tienes algún otro proyecto o trabajo fuera del mundo musical?
Izabela:
Me gusta mucho leer y escuchar audiolibros. Tengo una profunda necesidad de aprender. Me encanta ir y participar en clases de gimnasia. Estoy vendiendo un poco de ropa usada. Y tengo nuevas ideas de pasatiempos cada 10 minutos. Difícil quedarse con uno.
¿Cuál es el estilo musical de Bring to Bear? Escuchen su EP es genial, fuerte y muy melódico!
Izabela:
¡Sí! Está. Nos gusta llamarlo folk death metal con algunos elementos sinfónicos. Como dije antes, todos somos muy diferentes en nuestras influencias musicales. Así que el sonido está resultando muy singular. El acordeón le está agregando mucho. Creo que podremos sorprenderlos con lo que vendrá pronto musicalmente. Como estamos abiertos a que cada persona agregue su toque personal a lo que está escrito.
¿Las canciones de The Shadow Ruse y From the Abyss, las escribiste Izabela?
Izabela:
Cuando me uní a la banda esas canciones ya estaban escritas. Y las letras de esas fueron escritas por Ian. Siempre está tratando de poner el espíritu de la banda en nuestras letras. :)
Hasta ahora escribí texto para una canción. Pero aún no lo hemos lanzado. Espero con ansias escribir más.
¿Cómo o están preparando un nuevo vídeo? De este EP
Izabela:
Por ahora lanzamos el video de la letra de "The Shadow Ruse", el video de una versión de "No one know" y un visualizador de "From The Abyss".
A continuación, tenemos algunas canciones nuevas y estamos en el proceso de decidir qué tipo de video funcionará para nosotros.
¿Ya han pensado en desarrollar un álbum? ¿Tendrá en algún caso algunas canciones de este EP?
Izabela:
Estuvimos discutiendo esta idea últimamente. Podríamos estar bastante cerca de desarrollar un álbum, pero aún no lo suficientemente cerca como para tomar una decisión. Estamos pensando en nuestras opciones por ahora.
¿Alguna forma de difusión para nuestro EP? ¿Tienes algunas fechas en vivo con algunas medidas de seguridad por si acaso?
Izabela:
Acabamos de recibir algunos CD del EP con dos bonus tracks que no se han lanzado digitalmente. Estos están a la venta en nuestro Bandcamp. Pero no tenemos ningún recorrido establecido. Por ahora estamos tratando de concentrarnos en escribir más música.
¿Algo más que quieras compartir con nosotros?
Izabela:
Puedo animarte a "levantar el puño y reclamar lo que es tuyo". La vida es demasiado corta para vivir la vida que no te llena. Y nadie más puede tomar la acción. Sólo tú. Así que ve por lo que necesitas. :D
Me encantaría invitarte a nuestras páginas de redes sociales. Como estaremos lanzando algunas canciones y videos nuevos muy pronto. Y estoy súper emocionada de compartirlo con todos ustedes.
¡Gracias de nuevo por recibirme! ¡Estaba realmente feliz de estar aquí! ¡Cuídate! :))
¡Muchas gracias por esta oportunidad de saber un poco de ti! ¡Para Darkzen Dragón Metal Angels!
Info
https://www.facebook.com/BringToBear
https://bringtobear.bandcamp.com/releases
https://www.instagram.com/BringToBearBand/