Carla Elkapath!!
The Interview!
By Darkzen
23/01/2022
Official Bio
Elkapath is a Synthetic Gothic Metal band hailing from Gloucester, UK. Influenced by the likes of The Prodigy, The Birthday Massacre, Nine Inch Nails and Korn. The band has been active since 2019, giving concerts around England and having released their debut album "Black Spiders" on this halloween loaded with 10 songs that will bring out your
fears and phobias along with hopes and dreams.
Hi Carla! Thank you for this opportunity!
Carla:
Welcome!
How have you been during this last year?
Carla:
This year has felt slow, as we released the album at the end of the year, so we started gigging at the end of the year. It felt like we were waiting to get back out there again after covid. It was nice to finally start gigging again and have the album ready to promote
Tell us about yourself! Carla Elkapath! Your hobbies?
Carla:
Well singing and songwriting are my main hobbies.
Tell us about your musical influences, are they the same that you reflect in your band?
Carla:
My main influences are The prodigy and Korn. I listen to a lot of music but I think we have our own sound.
You have an excellent voice, I have heard you have a great hypnotic voice! Your training in voice, how was it?
Carla:
I haven't had any vocal training; it's always something I did naturally since I was young. I've just always sang along to different artists growing up, so it's always been just a natural thing to do.
Do you have other musical projects, bands or work of something else?
Carla:
Not at the moment.
Tell us about your debut album "Black Spiders", you are a new band, how was the production during this hard time?
Carla:
"Black spiders" is a fun album, it has all different themes and it's dark and playful. We all recorded our parts at home and then we sent everything over to Bob Katsionis to produce it.
The musical style of your album is great, a Gothic / Industrial style, did you write any of the songs?
Carla:
I write all the songs, Chris Horwood Jones wrote the drums to fit the songs better and a couple of solos were added to a couple of tracks by Bob Katsionis and AJ Marios.
What is the concept of your debut album? Does the cover reflect that concept?
Carla:
The cover is of a gothic doll which represents me and the other smaller dolls are the other band members, so it represents the spookiness theme of the album and us as a band.
Will you release any other video? The release of your debut album Black Spiders, any UK tour dates?
Carla:
In 2022, we will be playing at Fule rock club in Cardiff on January and HRH Goth festival in September. For all gigs follow us on Facebook, as we regularly update.
Any online event for fans who can't attend or from another part of the world?
Carla:
We have done some online gigs in the past so maybe we will do that again in the future.
What else would you like to share with us about yourself and your debut album?
Carla:
The album is available from Bandcamp to download and on CD. We will be gigging around the UK so if we are in your area, then come to a show.
Thank you very much for this opportunity to know a little about you! For Darkzen Dragon Metal Angels!
Info
https://www.facebook.com/elkapath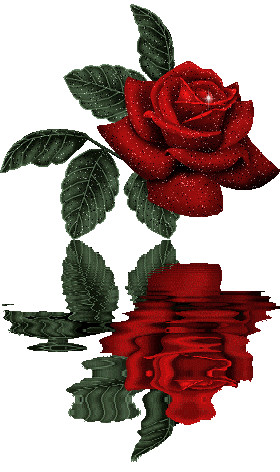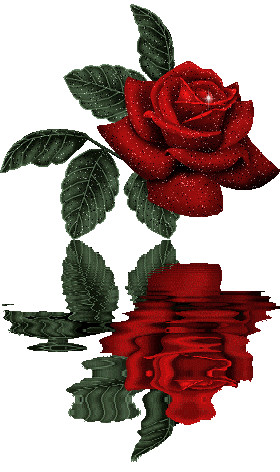 Carla Elkapath!!
La Entrevista!
Por Darkzen
23/01/2022
Bio Oficial
Elkapath es una banda de metal gótico sintético proveniente de Gloucester, Reino Unido. Influenciado por The Prodigy, The Birthday Massacre, Nine Inch Nails y Korn. La banda ha estado activa desde 2019, dando conciertos por Inglaterra y el haber lanzado su álbum debut "Black Spiders" en este Halloween cargado de 10 canciones que sacarán a relucir tu miedos y fobias junto con esperanzas y sueños.
¡Hola, Carla! ¡Gracias por esta oportunidad!
Carla:
¡Bienvenidos!
¿Cómo has estado durante este último año?
Carla:
Este año se ha sentido lento, ya que lanzamos el álbum a finales de año, así que empezamos a tocar a finales de año. Parecía que estábamos esperando volver a salir después del covid. Fue agradable finalmente comenzar a tocar de nuevo y tener el álbum listo para promocionar.
¡Cuéntanos acerca de tí! ¡Carla Elkapath! ¿Sus pasatiempos?
Carla:
Bueno, cantar y escribir canciones son mis principales pasatiempos.
Cuéntanos sobre tus influencias musicales, ¿son las mismas que reflejas en tu banda?
Carla:
Mis principales influencias son The prodigy y Korn. Escucho mucha música pero creo que tenemos nuestro propio sonido.
¡Tienes una excelente voz, he oído que tienes una gran voz hipnótica! Tu formación en la voz, ¿Cómo fue?
Carla:
No he tenido ningún entrenamiento vocal; siempre es algo que hice naturalmente desde que era joven. Siempre he cantado junto a diferentes artistas mientras crecía, por lo que siempre ha sido algo natural.
¿Tienes otros proyectos musicales, bandas o trabajos de otra cosa?
Carla:
No en este momento.
Cuéntanos sobre tu álbum debut "Black Spiders", eres una banda nueva, ¿Cómo fue la producción durante este momento difícil?
Carla:
"Black spiders" es un álbum divertido, tiene todos los temas diferentes y es oscuro y juguetón. Todos grabamos nuestras partes en casa y luego enviamos todo a Bob Katsionis para que lo produjera.
El estilo musical de tu disco es genial, un estilo gótico/industrial, ¿escribiste alguna de las canciones?
Carla:
Escribo todas las canciones, Chris Horwood Jones escribió la batería para adaptarse mejor a las canciones y Bob Katsionis y AJ Marios agregaron un par de solos a un par de pistas.
¿Cuál es el concepto de su álbum debut? ¿La portada refleja ese concepto?
Carla:
La portada es de una muñeca gótica que me representa a mí y las otras muñecas más pequeñas son los otros miembros de la banda, por lo que representa el tema espeluznante del álbum y a nosotros como banda.
¿Lanzarás algún otro video? El lanzamiento de su álbum debut Black Spiders, ¿Alguna fecha de gira por el Reino Unido?
Carla:
En 2022, tocaremos en el club de rock Fule en Cardiff en enero y en el festival HRH Goth en septiembre. Para todos los conciertos, síguenos en Facebook, ya que actualizamos periódicamente.
¿Algún evento online para fans que no puedan asistir o de otra parte del mundo?
Carla:
Hicimos algunos conciertos en línea en el pasado, así que tal vez lo hagamos nuevamente en el futuro.
¿Qué más te gustaría compartir con nosotros sobre ti y tu álbum debut?
Carla:
El álbum está disponible en Bandcamp para descargar y en CD. Actuaremos en todo el Reino Unido, así que, si estamos en su área, venga a un espectáculo.
¡Muchas gracias por esta oportunidad de saber un poco de ti! ¡Para Darkzen Dragon Metal Angels!
Info
https://www.facebook.com/elkapath