DARKZEN
DRAGON
METAL ANGELS
​
ROCK/METAL ON LINE
Model, hair & make-up: La Esmeralda
Photo: Heiner Seemann / GrautonStudio
Dress: Steampunk Decadence & Madame Mécanique
Earrings: Pinkabsinthe
Model Official of Darkzen Dragon On Line
La Esmeralda German Model
Karina Menasce
The Interview!
By Darkzen
22/10/2021
Official Info
Born the band in São Paulo-SP, Allen Key emerged in the mid-2000s under the influences of Linkin Park, Evanescence, Metallica and Pantera. In 2020 two singles are released, "Straw House" and "Goodbye", already with the official formation of the band: voice of Karina Menasce, guitars by Pedro Fornari and Victor Anselmo, drums by Felipe Bonomo and bass by William Moura. At the beginning of 2021 the song "Granted" is released and, throughout the same year, five more songs will be released to integrate the band's first official album, "The Last Rhino", sprinkled with hard rock, progressive and metal from naked chords.
​
Allen Key gained greater prominence in December of last year, after being one of the winners of the 1st edition of the Girls Rock contest, organized by Radio Kiss FM, Top Link Music (Paulo Baron) and Aline Cardoso. The event was curated by the Finnish Tarja Turunen. Known for being the first vocalist and founder of the band Nightwish, Tarja, at the time, praised the energy of the band's sound. The live show recorded in the contest was also broadcast on Virada Cultural SP 2020, on the YouTube channel of Top Link Music
​
Hi Karina! Thank you very much for having this interview with you! Welcome!
​
Karina:
​
Hi thank you very much for receiving me :)
​
Tell us a little about the history of AllenKey band! What musical influences do they have? What own musical style does your band have?
​
Karina:
​
Allen Key is orinally from São Paulo, Brazil; we started our work 10 years ago with another formation, members and songs; and we started to play in small undergound clubs here in Sao Paulo. Then when we turn into 6 years playing together we decided that it was time to start recording our own songs, professionally. Magically, all the members of the band just blowned away, and the only one who stood by my side was Victor. Thanks God this dude exist! So we start to record our own songs, alone, and 3 years later, 3 angels came by our sides; Felipe, William and Pedro; and then we turn into this dream band that we see today. Each one of us has their own influences, but most hard rock and metal bands, such as Halestorm, Linkin Park, Evanescence, Gojira, Kiss, Metallica, etc.

I truly believe that Allen is a Hard n Heavy band, this style define us perfectly; unfortunally, no one use it so much, and because of that, i would say Hard Rock.
​
How about the motivation you had when Tarja Turunen gave her opinion about your sound?
​
Karina:
​
I stood for almost half an hour crying behind Pedro's sofá, in fetal position. It was unbelievable. Shes one of my muses, one of the reasons Im here today. Her opinión about our song was true and for me, to be able to receive an amazing critique about my work coming from her, it made me speachless.
​
Karina, what is your biggest musical influence in metal? you have musical styles especially like Ñu metal, Alternative Metal and HardRock
​
Karina:
​
I would say definetly Amy Lee from Evanescence. She was the reason I start singing and playing piano. And yes I love all genres, and about bands, Linkin Park, Audioslave, Halestorm, Jinjer, The Pretty Reckless, Nightwish, etc.
​
Which female vocalist has influenced you the most?
​
Karina:
​
Amy Lee from Evanescence, Lzzy Hale from Halestorm, Christina Aguilera, Sarah Brightman, Tatiana Shmayluk, Avril Lavigne, Kelly Clarkson and Taylor Momsen. All of them, coulnd choose one, sorry!
​
How do you cope with the musical field with your work life?
​
Karina:
​
Well right now I work with music 24/7, I give clases, write english; and its amazing, and really good for my health to be working with it all day long.
​
What other hobbies do you have besides music?
​
Karina:
​
I love spending all the time posible with my Dogs, also drawing, I do play volleyball and I love to spend time with my family and Friends.
​
Tell us about the singles that you guys have released, did you write the lyrics? Any musical composition on your part?
​
Karina:
​
Yes! Actually, I wrote most of the songs for complete. We do have three songs that I wrote with Victor. But the rest of it, all by myself.
​
Tell us about your debut album called "The Last Rhino" released this September, 24th! How was the production in these months and what are the outstanding characteristics of this debut album?
​
Karina:
​
Its been a roller coaster of emotions. We are working to reléase this very first álbum in the last 4 years, so we did put a lot of har work, hours sleepless, a lot of tears and happiness. The last place we stopped to record was on Loudfactory, thankfully our producer Wagner Meirinho got this work in his hands and treated it like his own. We were in good hands. One main thing that you can see with this álbum, is that you can find a song for every momento. We wrote your new best Friends. There you can find all the sweetness and heavyness you want, with the heavy riffs, powerfull vocals, strong drums and bass, and a beautiful orchestra and pianos. Its amazing, youll understand when you hear it.
​
The album cover is unique and with a lot of message, the rhinoceros, nature above all, what message do you give us with this album cover?
​
Karina:
​
We present you all with the life of the Rhino, that is almost and analogy with our life. You can find besides of the obvious, a lot of easter eggs, and things that are really personal to us, like the Cancer Symbol in Goodbye, the family with a newborn baby in Love you more, cause William became a Father in the whole process. A piece of our history is drawed there.
​
For fans! In Brazil and in other parts of the world, what other news do you have prepared for all of us?
​
Karina:
​
Hmmm a lot! You need to stay tuned in our pages; but one thing i can say is that every son gis going to be joined by a Music Video, also our merch is coming. We do have a lot coming, stay tuned :)
​
Any live on a social network? Do you have a favorite social network?
​
Karina:
​
For me all the network are valuable, but i do use more my Instagram @kamenasce.
But for now, well have some interviews, and if you want to see them, just follow us on @allenkeyofficial.
​
What else can you share with us, something else you want to tell us?
​
Karina:
​
This álbum is my work of life. I spend the last 10 years dreaming with this. The journey has been so special, and all of this, this interview means so much for me, and for the boys, thank you all very much for receiving us. Take care, and I hope we join someday!
Thank you very much for your time for this interview for Darkzen Dragon Metal Angels!
​
Info
​
https://www.facebook.com/allenkeyofficial
https://www.instagram.com/allenkeyofficial/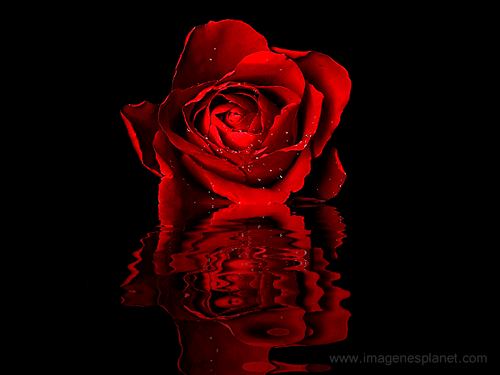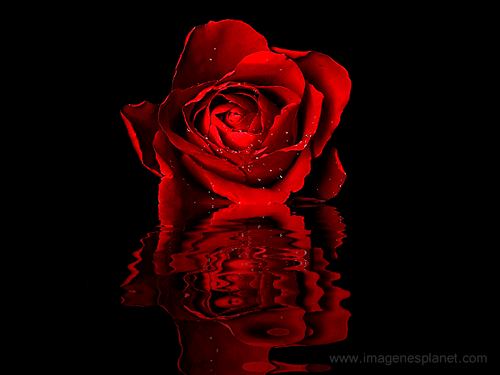 Karina Menasce
La Entrevista!
Por Darkzen
22/10/2021
Info Oficial
Nacida la banda en São Paulo-SP, Allen Key surgió a mediados de la década de 2000 bajo las influencias de Linkin Park, Evanescence, Metallica y Pantera. En 2020 se editan dos singles, "Straw House" y "Goodbye", ya con la formación oficial de la banda: voz de Karina Menasce, guitarras de Pedro Fornari y Victor Anselmo, batería de Felipe Bonomo y bajo de William Moura. A principios de 2021 se estrena el tema "Granted" y, a lo largo del mismo año, se lanzarán cinco temas más para integrar el primer álbum oficial de la banda, "The Last Rhino", regado con hard rock, progresivo y metal de acordes desnudos.
Allen Key ganó mayor protagonismo en diciembre del año pasado, luego de ser una de las ganadoras de la 1ª edición del concurso Girls Rock, organizado por radio Kiss FM, Top Link Music (Paulo Baron) y Aline Cardoso. El evento contó con la participación de la finlandesa Tarja Turunen, en la curaduría. Conocida por ser la primera vocalista y fundadora de la banda Nightwish, Tarja, en ese momento, elogió la energía del sonido de la banda. El show en vivo grabado en el concurso también fue transmitido en Virada Cultural SP 2020, en el canal de Youtube de Top Link Music
​
¡Hola Karina! ¡Muchas gracias por tener esta entrevista contigo! ¡Bienvenida!
​
Karina:
​
Hola muchas gracias por recibirme :)
​
¡Cuéntanos un poco sobre la historia de la banda Allen Key! ¿Qué influencias musicales tienen? ¿Qué estilo musical propio tiene tu banda?
​
Karina:
​
Allen Key es originalmente de São Paulo, Brasil; iniciamos nuestro trabajo hace 10 años con otra formación, integrantes y canciones; y empezamos a tocar en pequeños clubes clandestinos aquí en Sao Paulo. Luego, cuando cumplimos 6 años tocando juntos, decidimos que era hora de empezar a grabar nuestras propias canciones, de forma profesional. Mágicamente, todos los miembros de la banda simplemente se volvieron locos, y el único que estuvo a mi lado fue Víctor. ¡Gracias a Dios, este tipo existe! Entonces comenzamos a grabar nuestras propias canciones, solos, y 3 años después, 3 ángeles vinieron a nuestro lado; Felipe, William y Pedro; y luego nos convertimos en esta banda de ensueño que vemos hoy. Cada uno de nosotros tiene sus propias influencias, pero la mayoría de bandas de hard rock y metal, como Halestorm, Linkin Park, Evanescence, Gojira, Kiss, Metallica, etc.
​
Realmente creo que Allen es una banda de Hard y Heavy, este estilo nos define perfectamente; Desafortunadamente, nadie lo usa tanto, y por eso, diría Hard Rock.
​
¿Qué tal la motivación que tenías cuando Tarja Turunen dio su opinión sobre tu sonido?
​
Karina:
​
Estuve casi media hora llorando detrás del sofá de Pedro, en posición fetal. Fue increíble. Ella es una de mis musas, una de las razones por las que estoy aquí hoy. Su opinión sobre nuestra canción era cierta y para mí, poder recibir una crítica increíble sobre mi trabajo proveniente de ella, me dejó sin palabras.
​
Karina, ¿Cuál es tu mayor influencia musical en el metal? tienes estilos musicales especialmente como Ñu metal, Alternative Metal y HardRock
​
Karina:
​
Diría que definitivamente Amy Lee de Evanescence. Ella fue la razón por la que comencé a cantar y tocar el piano. Y sí, me encantan todos los géneros y las bandas, Linkin Park, Audioslave, Halestorm, Jinjer, The Pretty Reckless, Nightwish, etc.
​
¿Qué vocalista te ha influido más?
​
Karina:
​
Amy Lee de Evanescence, Lzzy Hale de Halestorm, Christina Aguilera, Sarah Brightman, Tatiana Shmayluk, Avril Lavigne, Kelly Clarkson y Taylor Momsen. Todos ellos, pueden elegir uno, ¡lo siento!
​
¿Cómo afrontas el campo musical con tu vida laboral?
​
Karina:
​
Pues ahora mismo trabajo con música 24/7, doy clases, escribo inglés; y es increíble, y muy bueno para mi salud, trabajar con esto todo el día.
​
¿Qué otros pasatiempos tienes además de la música?
​
Karina:
​
Me encanta pasar todo el tiempo posible con mis perros, también dibujando, juego voleibol y me encanta pasar tiempo con mi familia y amigos.
​
Cuéntanos sobre los singles que haz lanzado, ¿Escribiste la letra? ¿Alguna composición musical de tu parte?
​
Karina:
​
¡Sí! De hecho, escribí la mayoría de las canciones completas. Tenemos tres canciones que escribí con Victor. Pero el resto, por mí.
​
¡Cuéntanos sobre tu álbum debut llamado "The Last Rhino" lanzado este 24 de septiembre! ¿Cómo fue la producción en estos meses y cuáles son las características sobresalientes de este álbum debut?
​
Karina:
​
Ha sido una montaña rusa de emociones. Estamos trabajando para lanzar este primer álbum en los últimos 4 años, así que pusimos mucho trabajo, horas sin dormir, muchas lágrimas y felicidad. El último lugar donde nos detuvimos para grabar fue en Loudfactory, afortunadamente nuestro productor Wagner Meirinho tuvo este trabajo en sus manos y lo trató como si fuera suyo. Estábamos en buenas manos. Una cosa principal que puedes ver con este álbum, es que puedes encontrar una canción para cada momento. Escribimos a tus nuevos mejores amigos. Allí puede encontrar toda la dulzura y el peso que desee, con riffs pesados, voces poderosas, batería y bajo fuertes, y una hermosa orquesta y pianos. Es asombroso, lo entenderás cuando lo escuches.
​
La portada del disco es única y con mucho mensaje, el rinoceronte, la naturaleza, sobre todo, ¿Qué mensaje nos das con la portada de este disco?
​
Karina:
​
Les presentamos a todos la vida del rinoceronte, que es casi una analogía con nuestra vida. Además de lo obvio, puedes encontrar muchos huevos de Pascua y cosas que son realmente personales para nosotros, como el símbolo del cáncer en el adiós, la familia con un bebé recién nacido enamorado, porque William se convirtió en padre en todo el proceso.. Allí se dibuja un trozo de nuestra historia.
​
¡Para los fans! En Brasil y en otras partes del mundo, ¿Qué otras novedades tienen
preparadas para todos nosotros?
​
Karina:
​
Mmmm mucho! Debes estar atento a nuestras páginas; pero una cosa que puedo decir es que cada son gis estará acompañado por un video musical, y también nuestra mercancía está por llegar. Tenemos mucho por venir, estar atentos :)
​
¿Alguno en vivo en una red social? ¿Tienes una red social favorita?
​
Karina:
​
Para mí, toda la red es valiosa, pero uso más mi Instagram @kamenasce.
Pero por ahora, tendremos algunas entrevistas, y si quieres verlas, síguenos en @allenkeyofficial.
​
¿Qué más puedes compartir con nosotros, algo más que quieras contarnos?
​
Karina:
​
Este álbum es el trabajo de mi vida. Pasé los últimos 10 años soñando con esto. El viaje ha sido tan especial, y todo esto, esta entrevista significa mucho para mí, y para los chicos, muchas gracias a todos por recibirnos. ¡Cuídate, y espero que nos unamos algún día!
​
¡Muchas gracias por tu tiempo para esta entrevista para Darkzen Dragón Metal Angels!
​
Info
​
https://www.facebook.com/allenkeyofficial
https://www.instagram.com/allenkeyofficial/