DARKZEN
DRAGON
METAL ANGELS
​
ROCK/METAL ON LINE
Model, hair & make-up: La Esmeralda
Photo: Heiner Seemann / GrautonStudio
Dress: Steampunk Decadence & Madame Mécanique
Earrings: Pinkabsinthe
Model Official of Darkzen Dragon On Line
La Esmeralda German Model
Annika Jalkanen!
The Interview!
Memoira band!
By Darkzen
23/09/2020
Official Bio
Memoira is symphonic metal/progressive metal out of Pori, Finland. The band was started in 2001 going with the name Serene. In 2007 the band changed its name to Memoira due to a change in the band's lineup. In 2008 Memoira released its self-titled debut album under the label Nightmare Records and Memories, Tragedies, Masquerades in 2013 independently.
In 2018 after a 4 year hiatus the band was reformed by Jani Puusa and Lassi Nuolivaara. The line-up was completed with vocalist Annika Jalkanen, guitarrist Hannu Lindholm, bassist Niko Laaksonen and drummer Matti Virtanen. On December 3rd 2018, the band released a new single Dawn Of Time and a brand new music video. The band returned to the stages on December 1st for a well received comeback. The band is scheduled to release it's third album in 2020.

Greetings Annika! Thank you for this opportunity! Annika a pleasure to have you here.
Annika:
Hello everyone and it's my pleasure to have this interview!
How are you Annika?

Annika:
I am feeling really good thank you! Despite the covid-19 it has been a really great year for me! Wonderful things have happened both in my personal and musical life.

I hope you are well with this quarantine, Tell us about you! Who is Annika?

Annika:
Well, I am a very Finnish person. Quite modest and keep my legs strictly on the ground. Actually I am quite a shy person but I have always wanted to make music and perform despite how scary it would be. I want to challenge myself all the time and win my fears.
​
Darkzen
Excellent and that makes you a great person!
How did you start your musical career?
Annika:

I come from a musical family where we all like to sing, so basically I have sung for all my life. When I was about 16-years old, I decided to become a singer. Since then I have developed my voice and now after many, many years I´m actually studying pop and jazz singing and hopefully will graduate next year. The first metal band for me was For Selena and Sin and with them I had the opportunity to participate recording two albums and doing a lot of gigs in Finland and Europe. I guess that was the breaking point when my career actually started.
What are your musical tastes? Your favorite bands in metal?

Annika:
This is really difficult to answer... Well, which bands I've listened to the most lately are Amorphis, Dimmu Borgir and Leprous.
Do you have any favorite female vocalists? Or some male vocalist?
Annika:

In my youth I really liked angry female rock singers like Alanis Morrissette and Anouk. When I got into metal music I have admired Anneke van Giersbergen since then. I also admire Floor Jansen. And the male vocalist Tomi Joutsen and Einar Solberg are my favorites.
Do you play any instrument?

Annika:
No, not at the moment but I'm working on that area in the school just now.
Memoira band what does it mean to you?

Annika:
Memoira is place where I can be myself. Where I can be creative and challenge myself to do better. Of course members of the band have become my friends and are important to me.
About their new album Carnival of Creation, did you participate in the writing of any songs?
Annika:

Yes, I have participated in writing lyrics, doing melodies and arrangements.

The music video for Carnival of Creation, the makeup you used catches my attention, here in Mexico we call her La Catrina, did you use that motivation or does that makeup have another origin?
Annika:

Yes, the makeup and the whole video had inspiration from the dia de los muertos theme. The final idea for the makeup came from the makeup artist.
Tell us more about your new album Carnival of Creation, will the musical style and sound be like the video of the name with the same name of the album? What surprises can we expect?
Annika:

The album is like a rollercoaster of emotions. It includes dynamics, fast to slow, sensitive to power. And the songs can take you to different kinds of soundscapes and stories. So yes, you will have surprises.
After this release of your new album, how will you do to give the necessary diffusion of your album? Some social network to do some live stream maybe?

Annika:
Yes, it is very important now to hype the album in many ways. We hope to have the opportunity to give live streams etc. to our fans somehow.
Will you release another video single?
Annika:

Yes, it came out this 26th of August. Actually really soon!
Does Annika have any surprises for us in this album that will be out very soon? What do you say to your fans?

Annika:
There might be something...And you will find it out by listening to the album...
I want to thank your fans for supporting us, all the support is always really welcome and appreciated. And I really hope you enjoy our new album!
Anything else you would like to share with us?

Annika:
I wish all of you love in these difficult times and take care of yourself and your loved ones!
Thank you so much for having this interview for Darkzen Dragon Metal Angels!
Thank you very much!
Info
Facebook: https://www.facebook.com/MemoiraOfficial/
Instagram: https://www.instagram.com/memoira_official/
YouTube: https://www.youtube.com/channel/UCjBuU0goCimU1aTCtxQ524A
Bandcamp: https://memoira.bandcamp.com/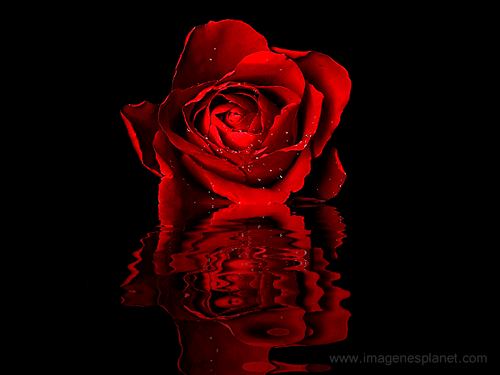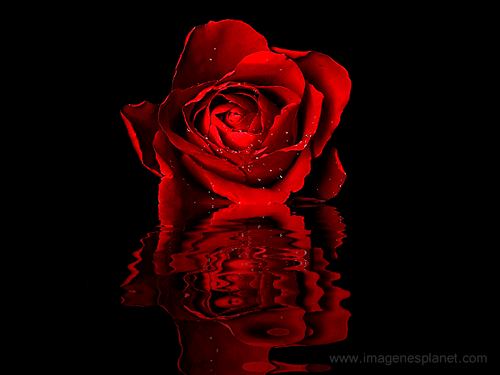 Annika Jalkanen!
La Entrevista!
Memoira band!
Por Darkzen
23/09/2020
Official Bio
Memoira es una banda de metal sinfónico / progresivo de Pori / Jyväskylä, Finlandia.
Memoira es metal sinfónico / metal progresivo de Pori, Finlandia. La banda se inició en 2001 con el nombre de Serene. En 2007, la banda cambió su nombre a Memoira debido a un cambio en la formación de la banda. En 2008, Memoira lanzó su álbum debut homónimo bajo el sello Nightmare Records y Memories, Tragedies, Masquerades en 2013 de forma independiente.
En 2018, después de una pausa de 4 años, la banda fue reformada por Jani Puusa y Lassi Nuolivaara. La formación se completó con la vocalista Annika Jalkanen, el guitarrista Hannu Lindholm, el bajista Niko Laaksonen y el baterista Matti Virtanen. El 3 de diciembre de 2018, la banda lanzó un nuevo single Dawn Of Time y un nuevo video musical. La banda regresó a los escenarios el 1 de diciembre para un regreso bien recibido. Está previsto que la banda lance su tercer álbum en 2020.

Saludos Annika! ¡Gracias por esta oportunidad! Annika es un placer tenerte aquí.
Annika:
¡Hola a todos y es un placer tener esta entrevista!
¿Cómo estás Annika?
Annika:
¡Me siento muy bien, gracias! A pesar del covid-19, ¡ha sido un gran año para mí! Han sucedido cosas maravillosas tanto en mi vida personal como musical.

Espero que estés bien con esta cuarentena, ¡Cuéntanos sobre ti! ¿Quién es Annika?
Annika:
Bueno, soy una persona muy finlandesa. Bastante modesta y mantengo los pies firmemente sobre la tierra. En realidad soy una persona bastante tímida, pero siempre he querido hacer música y actuar a pesar de lo aterrador que sería. Quiero desafiarme a mí misma todo el tiempo y vencer mis miedos.
Darkzen
Excelente y eso te hace una gran persona!
¿Cómo empezaste tu carrera musical?
Annika:
Vengo de una familia de músicos donde a todos nos gusta cantar, así que básicamente he cantado toda mi vida. Cuando tenía unos 16 años, decidí convertirme en cantante. Desde entonces he desarrollado mi voz y ahora, después de muchos, muchos años, estoy estudiando canto de pop y jazz y espero graduarme el próximo año. La primera banda de metal para mí fue For Selena and Sin y con ellos tuve la oportunidad de participar grabando dos álbumes y haciendo muchos conciertos en Finlandia y Europa. Supongo que ese fue el punto de ruptura cuando realmente comenzó mi carrera.
¿Cuáles son tus gustos musicales? ¿Tus bandas favoritas de metal?
Annika:
Esto es realmente difícil de responder ... Bueno, las bandas que más he escuchado últimamente son Amorphis, Dimmu Borgir y Leprous.
¿Tienes alguna vocalista femenina favorita? ¿O algún vocalista masculino?
Annika:
En mi juventud me gustaban mucho las cantantes de rock enojadas como Alanis Morrissette y Anouk. Cuando entré en la música metal, he admirado a Anneke van Giersbergen desde entonces. También admiro a Floor Jansen. Y el vocalista masculino Tomi Joutsen y Einar Solberg son mis favoritos.
¿Tocas algún instrumento?
Annika:
No, no en este momento, pero estoy trabajando en esa área en la escuela ahora mismo.
Memoira band, ¿qué significa para ti?
Annika:
Memoira es un lugar donde puedo ser yo misma. Donde puedo ser creativa y desafiarme a mí misma para hacerlo mejor. Por supuesto, los miembros de la banda se han convertido en mis amigos y son importantes para mí.
Sobre su nuevo álbum Carnival of Creation, ¿participaste en la escritura de alguna canción?
Annika:
Sí, he participado escribiendo letras, haciendo melodías y arreglos.
Me llama la atención el video musical del Carnaval de la Creación, el maquillaje que usaste, aquí en México la llamamos La Catrina, ¿usaste esa motivación o ese maquillaje tiene otro origen?
Annika:
Sí, el maquillaje y todo el video se inspiraron en el tema del día de los muertos. La idea final del maquillaje vino de la maquilladora.
Cuéntanos más sobre tu nuevo álbum Carnival of Creation, ¿El estilo musical y el sonido serán como el video del nombre con el mismo nombre del álbum? ¿Qué sorpresas podemos esperar?
Annika:
El álbum es como una montaña rusa de emociones. Incluye dinámica, de rápida a lenta, sensible a la potencia. Y las canciones pueden llevarte a diferentes tipos de paisajes sonoros e historias. Entonces sí, tendrás sorpresas.
Tras este lanzamiento de vuestro nuevo disco, ¿cómo haras para dar la necesaria difusión al disco? ¿Alguna red social para hacer alguna transmisión en vivo, tal vez?
Annika:
Sí, es muy importante ahora promocionar el álbum de muchas maneras. Esperamos tener la oportunidad de dar transmisiones en vivo, etc. a nuestros fans de alguna manera.
¿Lanzarás otro video single?
Annika:
Sí, salió a la venta el 26 de agosto. ¡Realmente muy pronto!
¿Annika tiene alguna sorpresa para nosotros en este álbum que saldrá muy pronto? ¿Qué les dices a tus fans?
Annika:
Puede que haya algo ... Y lo descubrirás escuchando el álbum ...
Quiero agradecer a sus fans por apoyarnos, todo el apoyo siempre es realmente bienvenido y apreciado. ¡Y realmente espero que disfruten de nuestro nuevo álbum!
¿Algo más que te gustaría compartir con nosotros?
Annika:
¡Les deseo a todos amor en estos tiempos difíciles y se cuiden a ustedes mismos y a sus seres queridos!
¡Muchas gracias por tener esta entrevista para Darkzen Dragon Metal Angels!
Muchas Gracias!
Info
Facebook: https://www.facebook.com/MemoiraOfficial/
Instagram: https://www.instagram.com/memoira_official/
YouTube: https://www.youtube.com/channel/UCjBuU0goCimU1aTCtxQ524A
Bandcamp: https://memoira.bandcamp.com/