DARKZEN
DRAGON
METAL ANGELS
​
ROCK/METAL ON LINE
Model, hair & make-up: La Esmeralda
Photo: Heiner Seemann / GrautonStudio
Dress: Steampunk Decadence & Madame Mécanique
Earrings: Pinkabsinthe
Model Official of Darkzen Dragon On Line
La Esmeralda German Model
Jane Odintsova!
The Interview!
By Darkzen
01/04/2023
Official Bio
An epic, massive yet also beautiful fusion of Heavy Metal and bombastic Wagnerian classical music with catchy melodies that just instantly stick in your head, chugging riffs that will send you into a headbanging frenzy and a combination of male, female, rock, operatic, choral and folky vocals will leave you breathless and in awe of the talent on display in this insanely excellent musical landscape of colossal proportions.
​
Originally founded by singers Alexander "Aor" Osipov and Jane Odintsova in Moscow in 2012, Imperial Age was one of the first Russian bands to publicly protest against the invasion of Ukraine in February 2022 and to gather financial aid for Ukrainian civilians. This led to the founders emigrating to Antalya, Turkey, where the band is currently based.
Those who like their Metal to be massive, over-the-top and catchy yet also melodic, gentle and pristine: its time to crank the volume up on your speakers – as you will find Imperial Age your new favorite band!
​
Hello!!!! Jane! Thank you very much for the interview with you! With the Co-founder of the Imperial Age band!
​
Hello! Jane, how have you been?
​
Jane:
​
Hi everyone! I'm doing great - despite all the "adventures" we've been through during the last year (in March 2022 we moved from Russia to Turkey and now working on moving to the UK). We keep ourselves busy with the band and it gives a lot of positive emotions.
​
Tell us about you! we don't know much! You have a super voice!
​
Jane:
​
Thank you! Well, I'm just a human, making my way in the Universe)
I have a medical education, but after graduating from the medical university I switched to music, knowing that it is impossible to be a good doctor and a touring musician simultaneously.
​
What are your hobbies? How do you train that super voice?
​
Jane:
​
I have no musical education, only private vocal lessons. I'm very happy with my current vocal teacher - she is a super professional and can teach all possible styles of singing, and that's exactly what I want. I've started with classical opera singing and now I'm extending my skills to rock/metal singing, belting and other styles. I have 2 lessons per week plus work almost every day on my own.
​
Apart from music I am really into fitness and sports, i also do some energy practices (I think it will be easier to call it "yoga"). I like visual arts - drawing and creating various decorations (for our stage costumes for example).
​
​
Back in Russia we used to do camping a lot - this is something that I miss here in Turkey.
​
What are your musical influences? Do you have any in particular?
​
Jane:
​
I don't think so. There are bands I like and listen to in my headphones, but I can't say that they somehow influenced me.
​
How are all of you after this situation with your country?
​
Jane:
​
Well, the situation is joyless - after publishing of the antiwar statement on our socials, myself and Aor left Russia within a few days, right in the middle of the new album release sequence. We left half of our belongings in Moscow, we lost thousands of dollars, few thousands of nervous cells, several months of time (just to get back to our senses and get settled in the new country). I haven't seen my parents and my sister for almost a year now. But this was the only way to save the band. It has always been very hard to do anything international from Russia, and now it became absolutely impossible - it seems that the government wants to return the iron curtain and isolate the country from the world. And this is what we can't tolerate.
​
BUT! Thanks to our fans all over the world we are still here, we managed to release the new album, film the music videos, play a European tour and a UK tour... we continue to do music and we can live from our music! That's only thanks to those amazing people, who support us, buy our music and merch, go to our shows! If not them, we would be stuck in Russia, and probably get jailed. It is hard to describe that amazing feeling that I have, knowing that there are thousands of people all over the globe, who support us whatever happens, who believe in us and in what we do. Thank you people!
​
Update: last week alone our fans pledged 20,300 GBP to relocate us to the UK (https://relocate.imperial-age.com)
​
The Russian Metal scene with this situation that is happening, do you think it will improve in the future?
​
Jane:
It was getting smaller and smaller during the last decade without any war.. the only difference now is that there will be no foreign artists playing shows in Moscow for I don't know how long. What situation will there be in 1-2 or 5 years I have no idea.
​
Why migrate to Turkey and not to another country in Europe? I think there is more help in Turkey for Russian citizens or am I wrong?
​
Jane:
​
(Wrong) Being a russian citizen means that you can't go to whatever country you want - you need to get a visa first. If we are talking about Schengen visa, a regular visa allows russians to stay in the Schengen zone for 90 days every half of the year, not more. In order to stay longer (i.e. to settle) another visa is required. It is complicated, expensive and takes a long time. Turkey is one of the countries where russians can stay for 3 months without a visa and where it is easy (hehe, well, it was) to get a temporary residence for 1 year by just renting a flat.
​
Today the rules are different from what they were back in March 2022, when we arrived – Turkey stopped issuing residence permits for Russians altogether. If I could go and live in any country I want, of course I would not choose Turkey. Though, I am grateful to this country for letting me in.
​
Luckily for us, we have been endorsed as Exceptional Talents by Arts Council England and we have applied for UK residency. Once we get it – we will move to Britain for good.
​
Regarding the production of the new album! NewWorld! It's a great album especially because of the lyrics they have, what were they based on to write it?
​
Jane:
​
Our all-time themes are Ancient civilizations, self-evolution, development of your consciousness and freedom. When the things you write about are really valuable to you, when you have them in your everyday life - you get connected to some kind of radio channel and you start getting information from this channel.
​
Sometimes you don't understand where the images and words are coming from, why these images? Why now? It was the case with several songs from the New World album. Aor wrote the lyrics for Distant Shores and The Wheel in November, and at the end of February we understood where it came from. "Far away we have to go with no choices of returning..." is from the song Distant Shores, and we immediately remembered these words when we landed in Istanbul. And also the song The Wheel, telling about death, blood and horror of war... This album became a bit scary for me..
​
In the musical composition his new album is very varied! Charged with a colossal
​
Symphonic power, why do it like this?
​
Jane:
When you have an idea, a thought image of the new song, new album - you start writing it, adding instruments and voices, and you keep doing it until the image, the idea is full. Otherwise you feel that there is something missing. So this is what was required to fulfill the idea of the New World.
​
Will you make a new video for their new album? Any song in particular?
​
Jane:
​
During our Crowdfunding campaign which funded the new album, we also promised to film 5 music videos. 4 of them are already released (Legend Of The Free, The Way Is The Aim, The Wheel and Windborn) and another one (Shackles Of Gold) is in post-production. The band and part of the storyline for Legend Of The Free was filmed in Moscow in December 2021, and the rest of the story – here in Turkey, in April 2022; The Way was filmed in Moscow in January 2022. The Wheel, Windborn and Shackles Of Gold - were filmed in Turkey in July 2022.
​
Do you Jane have any song in particular that you like? of your new album
​
Jane:
​
I like all of them :) But I definitely have special feelings for Call of The Towers - it is a very serious song with a very deep meaning, and it resonates with my soul more than the other songs from this album.
​
Regarding the tour they have in several cities, how about the experience again! After Covid and now this, I think it's a great relief!
​
Jane:
​
Playing live offline shows, meeting all those beautiful people, feeling this live rock'n'roll energy is priceless. Tours are always difficult, especially if you organize most of the things yourself as we do, and if you are not only a singer, but also a driver. But tours give so much positive energy! After all the lockdowns we are so eager to play as much as possible!
​
Tell us how the Imperial Age band and Jane feel about this new beginning?
​
Jane:
​
"The World has changed", - said Galadriel, and I agree with her. Our home - planet Earth - is going through turbulence, and we feel it. It is unpleasant, but we have to adapt.
​
Will we have some surprises ahead of the band with some other Tour or something else?
​
Jane:
​
It would not be a surprise if I told you :)
What do you say to your fans in various parts of the world?
​
Jane:
​
That I love them and endlessly grateful for their support! We would have never made it without them.
​
Anything else you want to share with us, Jane?
​
Jane:
​
Stay Metal, listen to good music! Music is a strong force which unites people, so let's use it!
Thank you very much for your time for this interview for Darkzen Dragon Metal Angels!
​
Jane:
​
Thank you!
Info
​
https://www.youtube.com/imperialageofficial
https://www.facebook.com/imperialageofficial
https://www.instagram.com/imperialage/
https://www.instagram.com/cornimperial/
https://twitter.com/imperial_age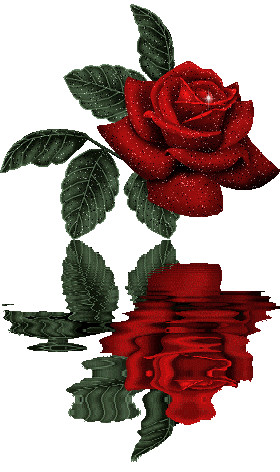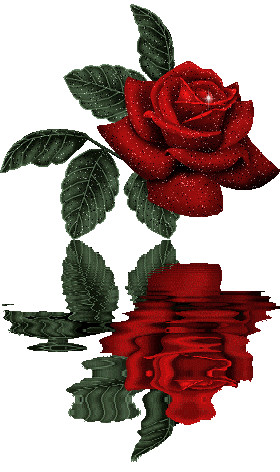 Jane Odintsova!
La Entrevista!
Por Darkzen
01/04/2023
Bio Oficial
Una fusión épica, masiva pero también hermosa de Heavy Metal y música clásica grandilocuente de Wagner con melodías pegadizas que instantáneamente se te quedan grabadas en la cabeza, resoplando riffs que te enviarán a un frenesí de headbanging y una combinación de masculino, femenino, rock, operístico, coral. y las voces folclóricas te dejarán sin aliento y asombrado por el talento que se muestra en este paisaje musical increíblemente excelente de proporciones colosales.
​
Originalmente fundada por los cantantes Alexander "Aor" Osipov y Jane Odintsova en Moscú en 2012, Imperial Age fue una de las primeras bandas rusas en protestar públicamente contra la invasión de Ucrania en febrero de 2022 y en reunir ayuda financiera para los civiles ucranianos. Esto llevó a los fundadores a emigrar a Antalya, Turquía, donde actualmente se encuentra la banda.
​
Aquellos a quienes les gusta que su metal sea masivo, exagerado y pegadizo, pero también melódico, suave y prístino: es hora de subir el volumen de sus parlantes, ¡ya que encontrarán en Imperial Age su nueva banda favorita!
​
¡¡¡¡Hola!!!! ¡Jane! ¡Muchas gracias por la entrevista contigo! ¡Con la Co-fundadora de la banda Imperial Age!
​
¡Hola! Jane, ¿cómo has estado?
​
Jane:
​
¡Hola a todos! Estoy muy bien, a pesar de todas las "aventuras" por las que hemos pasado durante el último año (en marzo de 2022 nos mudamos de Rusia a Turquía y ahora estamos trabajando para mudarnos al Reino Unido). Nos mantenemos ocupados con la banda y da muchas emociones positivas.
​
¡Cuéntanos acerca de ti! no sabemos mucho! Tienes una super voz!
​
Jane:
​
¡Gracias! Bueno, solo soy una humana, abriéndome camino en el Universo)
Tengo una educación médica, pero después de graduarme de la universidad de medicina cambié a la música, sabiendo que es imposible ser un buen médico y un músico de gira al mismo tiempo.
​
¿Cuáles son tus aficiones? ¿Cómo entrenas esa súper voz?
​
Jane:
​
No tengo educación musical, solo clases particulares de canto. Estoy muy contenta con mi profesora de canto actual: es una súper profesional y puede enseñar todos los estilos posibles de canto, y eso es exactamente lo que quiero. Empecé con el canto de ópera clásica y ahora estoy ampliando mis habilidades al canto de rock/metal, bandas y otros estilos. Tengo 2 lecciones por semana y trabajo casi todos los días por mi cuenta.
Además de la música, me gustan mucho el fitness y los deportes, también hago algunas prácticas energéticas (creo que será más fácil llamarlo "yoga"). Me gustan las artes visuales: dibujar y crear varias decoraciones (por ejemplo, para nuestros trajes de escenario).
​
En Rusia, solíamos acampar mucho; esto es algo que extraño aquí en Turquía.
¿Cuáles son tus influencias musicales? ¿Tienes alguno en particular?
​
Jane:
​
No me parece. Hay bandas que me gustan y que escucho en mis auriculares, pero no puedo decir que me hayan influenciado de alguna manera.
​
¿Cómo están todos después de esta situación con su país?
​
Jane:
​
Bueno, la situación es triste: después de publicar la declaración contra la guerra en nuestras redes sociales, Aor y yo dejamos Rusia a los pocos días, justo en medio de la secuencia de lanzamiento del nuevo álbum. Dejamos la mitad de nuestras pertenencias en Moscú, perdimos miles de dólares, algunos miles de células nerviosas, varios meses (solo para recuperar el sentido y establecernos en el nuevo país). No he visto a mis padres y a mi hermana desde hace casi un año. Pero esta era la única manera de salvar a la banda. Siempre ha sido muy difícil hacer algo internacional desde Rusia, y ahora se volvió absolutamente imposible: parece que el gobierno quiere devolver el telón de acero y aislar al país del mundo. Y esto es lo que no podemos tolerar.
​
¡PERO! Gracias a nuestros fanáticos de todo el mundo, todavía estamos aquí, logramos lanzar el nuevo álbum, filmar los videos musicales, tocar en una gira europea y una gira por el Reino Unido... ¡seguimos haciendo música y podemos vivir de nuestra música! Eso es solo gracias a esas personas increíbles que nos apoyan, compran nuestra música y merchandising, ¡van a nuestros shows! Si no fuera por ellos, estaríamos atrapados en Rusia y probablemente encarcelados. Es difícil describir esa sensación increíble que tengo, saber que hay miles de personas en todo el mundo, que nos apoyan pase lo que pase, que creen en nosotros y en lo que hacemos. ¡Gracias gente!
​
Actualización: solo la semana pasada, nuestros fanáticos prometieron 20,300 GBP para trasladarnos al Reino Unido (https://relocate.imperial-age.com)
La escena del Metal Ruso con esta situación que está pasando, ¿crees que mejorará en el futuro?
​
Jane:
​
Se fue haciendo cada vez más pequeña durante la última década sin ninguna guerra... la única diferencia ahora es que no habrá artistas extranjeros tocando en Moscú por no sé cuánto tiempo. Qué situación habrá en 1-2 o 5 años, no tengo idea.
​
¿Por qué emigrar a Turquía y no a otro país de Europa? Creo que hay más ayuda en Turquía para los ciudadanos rusos o me equivoco?
​
Jane:
​
(Incorrecto) Ser ciudadano ruso significa que no puedes ir al país que quieras; primero debes obtener una visa. Si hablamos de la visa Schengen, una visa regular permite a los rusos permanecer en la zona Schengen durante 90 días cada mitad del año, no más. Para permanecer más tiempo (es decir, para establecerse) se requiere otra visa. Es complicado, caro y lleva mucho tiempo. Turquía es uno de los países donde los rusos pueden quedarse 3 meses sin visado y donde es fácil (jeje, bueno, lo era) conseguir una residencia temporal de 1 año simplemente alquilando un piso.
​
Hoy, las reglas son diferentes de las que había en marzo de 2022, cuando llegamos: Turquía dejó de emitir permisos de residencia para los rusos por completo. Si pudiera ir a vivir a cualquier país que quisiera, por supuesto que no elegiría Turquía. Sin embargo, estoy agradecida con este país por dejarme entrar.
​
Por suerte para nosotros, hemos sido avalados como Talentos Excepcionales por el Consejo de las Artes de Inglaterra y hemos solicitado la residencia en el Reino Unido. Una vez que lo consigamos, nos mudaremos a Gran Bretaña para siempre.
​
En cuanto a la producción del nuevo álbum! ¡New World! Es un gran disco sobre todo por las letras que tienen, ¿en qué se basaron para escribirlo?
​
Jane:
​
Nuestros temas de todos los tiempos son las civilizaciones antiguas, la autoevolución, el desarrollo de su conciencia y la libertad. Cuando las cosas sobre las que escribes son realmente valiosas para ti, cuando las tienes en tu vida cotidiana, te conectas a algún tipo de canal de radio y comienzas a recibir información de este canal.
​
A veces no entiendes de dónde vienen las imágenes y las palabras, ¿por qué estas imágenes? ¿Porqué ahora? Fue el caso de varias canciones del álbum New World. Aor escribió la letra de Distant Shores y The Wheel en noviembre, ya finales de febrero entendimos de dónde venía. "Muy lejos tenemos que ir sin opciones de regresar…" es de la canción Distant Shores, e inmediatamente recordamos estas palabras cuando aterrizamos en Estambul. Y también la canción The Wheel, que habla sobre la muerte, la sangre y el horror de la guerra... Este álbum me dio un poco de miedo...
​
En la composición musical su nuevo disco es muy variado! Cargado con un poder sinfónico colosal, ¿por qué hacerlo así?
​
Jane:
​
Cuando tienes una idea, una imagen pensada de la nueva canción, el nuevo álbum, comienzas a escribirlo, agregas instrumentos y voces, y sigues haciéndolo hasta que la imagen, la idea está completa. De lo contrario, sientes que falta algo. Entonces esto es lo que se requería para cumplir la idea del Nuevo Mundo.
​
¿Harás un nuevo video para su nuevo álbum? ¿Alguna canción en particular?
​
Jane:
​
Durante nuestra campaña de Crowdfunding que financió el nuevo álbum, también prometimos filmar 5 videos musicales. 4 de ellos ya están lanzados (Legend Of The Free, The Way Is The Aim, The Wheel y Windborn) y otro (Shackles Of Gold) está en postproducción. La banda y parte de la historia de Legend Of The Free se filmaron en Moscú en diciembre de 2021, y el resto de la historia, aquí en Turquía, en abril de 2022; The Way se filmó en Moscú en enero de 2022. The Wheel, Windborn y Shackles Of Gold se filmaron en Turquía en julio de 2022.
​
¿Tienes Jane alguna canción en particular que te guste? de tu nuevo disco
​
Jane:
​
(Me gustan todas)) Pero definitivamente tengo sentimientos especiales por Call of The Towers: es una canción muy seria con un significado muy profundo, y resuena en mi alma más que las otras canciones de este álbum.
​
Respecto a la gira que tienen en varias ciudades, que tal la experiencia nuevamente!
Después del Covid y ahora esto, creo que es un gran alivio!
​
Jane:
​
Tocar shows en vivo fuera de línea, conocer a toda esa gente hermosa, sentir esta energía de rock and roll en vivo no tiene precio. Las giras siempre son difíciles, especialmente si organiza la mayoría de las cosas tu misma como lo hacemos nosotros, y si no solo es cantante, sino también conductor. ¡Pero los tours dan mucha energía positiva! ¡Después de todos los bloqueos, estamos ansiosos por jugar tanto como sea posible!
​
Cuéntanos cómo se sienten la banda Imperial Age y Jane sobre este nuevo comienzo.
​
Jane:
​
"El mundo ha cambiado", - dijo Galadriel, y estoy de acuerdo con ella. Nuestro hogar, el planeta Tierra, está pasando por turbulencias y lo sentimos. Es desagradable, pero tenemos que adaptarnos.
​
¿Tendremos algunas sorpresas por delante de la banda con algún otro Tour o algo más?
​
Jane:
​
No sería una sorpresa si te lo dijera :)
​
¿Qué les dices a tus fans en varias partes del mundo?
​
Jane:
​
¡Que los amo e infinitamente agradecido por su apoyo! Nunca lo hubiéramos logrado sin ellos.
​
¿Algo más que quieras compartir con nosotros, Jane?
​
Jane:
​
¡Quédate en Metal, escucha buena música! La música es una fuerza poderosa que une a las personas, ¡así que usémosla!
​
¡Muchas gracias por tu tiempo para esta entrevista para Darkzen Dragon Metal Angels!
​
Jane:
​
¡Gracias!
​
Info
​
https://www.youtube.com/imperialageofficial
https://www.facebook.com/imperialageofficial
https://www.instagram.com/imperialage/
https://www.instagram.com/cornimperial/
https://twitter.com/imperial_age
| | |
| --- | --- |