DARKZEN
DRAGON
METAL ANGELS
​
ROCK/METAL ON LINE
Model, hair & make-up: La Esmeralda
Photo: Heiner Seemann / GrautonStudio
Dress: Steampunk Decadence & Madame Mécanique
Earrings: Pinkabsinthe
Model Official of Darkzen Dragon On Line
La Esmeralda German Model
Marika Vanni!
The Interview!
​
By Darkzen
02/07/2021
Official Bio
Formed in Varese, Italy in 2008, Eternal Silence combines powerful guitar riffs, a thunderous rhythmic section, catchy melodies, and bombastic orchestral tracks with the support of two vocalists, Marika Vanni and guitarist Alberto Cassina sharing the front stage. The band's current line-up is completed by Alessio Sessa (bass), Andrea Zannin (drums) and Enzo Criscuolo (guitarist).
Since their formation, the band has unleashed three albums and two EPs. 2020's "Renegades" (EP), 2018's "Metamorphosis" (EP), and 2017's "Mastermind Tyranny" were released on Sliptrick Records, and their earlier full-lengths "Raw Poetry" (2013) and "Chasing Chimera" (2015) were released on Underground Symphony Records.
Over the years, the band has been a consistent touring presence in Europe, performing in Germany, Switzerland, France, Czech Republic, Austria, Romania, Bulgaria, Croatia, Italy, and Hungary along with being support for bands such as Temperance, Therion, Haggard, Sound Storm, Blackoustic (Timo Kotipelto (Stratovarius) and Jani Liimatainen (Insomnium)).
Hi Marika! Thank you very much for having this interview with you! Welcome to Darkzen Dragón Metal Angels
Tell us a bit about Marika and Eternal Silence, the creation of the band or how long have you been with them?
Marika:
Hi, guys thank you for this space, I'm very happy to have this interview with you!
What I can say, together with Alberto we are the founder of Eternal Silence, as kids we discovered a love for music, we often found ourselves playing and singing together, until we decided to create our own band in 2008.
Marika, Music training? You have a very smooth and beautiful vocal scale!
Marika:
Thanks for the compliments, honestly I can say that I have not done many musical studies, in high school I attended a basic course for choral singing, and then I follow a course of modern singing in the Academy for a couple of years, but I did a lot of practice in the shower!
Why did this particular style impress you? Symphonic Metal, Power Metal and Gothic
Marika:
I've always listened to music with a curious ear, letting myself be lulled by the feelings it gave me (I still do), when I came across the metal genre I found what I felt to be my way, it's a genre that digs into me, deeply moving every single grain of my being.
In Symphonic I'm struck by the orchestrations, powerful, enveloping and amazing; in Gothic the mysterious and dark atmospheres, those that go down into the depths of our being, telling what we do not dare to say; while power is pure energy, a headlong rush, a cry that makes you vent after a stressful day.
Now with the low rate in cases of the disease, and a little release of the restrictions, Marika, what has she done in these months and what will you do in these months as well?
Marika:
It's been a really tough few months, not feeling as free as before has created no small amount of imbalance in my days, more on an emotional level than regarding habits. I kept working, listening to music and preparing for the future, I made some useful purchases and I started to approach home recording, finding it all a bit complex, but very interesting.The thing I missed the most was not being able to go to the rehearsal room with the guys, but now, finally, we can get back to rehearsing together and it's just great! Hearing the songs played together live and not just on the record has made me appreciate them even more, giving me that charge that had died down a bit.
Now about your two previous EPs, EPs. 2020's "Renegades" (EP), 2018's "Metamorphosis" (EP), and 2017's, the two Eps are great and have more style between the three combinations of Symphonic Metal and Goth, just a small preview, the next album will be something similar to EPs "Renegades"?
Marika:
I love the two EPs, each in their own way. I can say that the new album will be more like the single Renegades, but each track will have its own nuance and personal characteristic, all to discover
Tell us a bit about the composition and production of your next album? Which will be Released "Timegate Anathema" in October 2021
Marika:
The composition of the album concerns purely Alberto and Enzo who have alternated and joined for the drafting of songs and vocal lines that were then enriched, specifically in their instrument, by all members of the band.
It is interesting the composition that the album will have a little, from power metal songs, catchy melodies, acoustic melodies to dark and heavy melodies, who's idea was such a variety?
Marika:
We tried to keep our basic style giving it some of our character and being in many, it was impossible not to get so many facets! The intent was to reveal a bit of ourselves not only in the lyrics, but also in the music, to show how much passion and feeling we put in this dream.
Because "Lonely and Firefly" Is the main theme that inspired the album is the concept of Time? How could that concept be explained?
Marika:
You have the reason, the main theme that inspired the lyrics of this album is Time. Time is understood as the rhythm of life, the same that gives rhythm to the music, time as the pillar of existence, the ticking of a clock, hypnotic and continuous that brings back to distant memories, perhaps asleep, perhaps forgotten. Existence, the ticking of a clock, hypnotic and continuous that brings back to distant memories, perhaps dormant, perhaps forgotten. Time also represents the present, the every day, the breath of those who live and the future that is created between uncertainty and hope that this time will also be there tomorrow. Time and its cyclicity that give life to the seasons, of the year and of life during which the human being fights to find a meaning to his existence, drawing lessons from it.
In the lyrics, who participated? Did you write some of the songs?
Marika:
The lyrics are edited by Alberto, Alessio, myself and Enzo, we wanted to vary in this (usually it was me and Alberto to write, also based on the ideas of others). I personally wrote the lyrics of Red Death Masquerade inspired by Edgar Allan Poe's story and, together with Alberto, I wrote the lyrics of Glide in the Air.
I think that in due course you will release a single or video preview, will it be in these months?
Marika:
Just a few days ago we released the first Lyric video "Ancient Spirit" whose lyrics were written by Alessio, we are very pleased with how the audience interacted with us telling us their feelings and impressions about this song. We have more rabbits in the hat and we can't wait to know your impressions.
What else would you like to share with us about yourself or your new production?
Marika:
I'm very proud of this new album, of the collaborations made with capable musicians and artists who have brought a new facet to our creation, happy to have highlighted even more our souls through music which is for me the best means of communication in the world and maybe beyond.
​
This album is a journey through time, I invite you to embark on it with us!
Social Networks, will there be any live by any means of social network?
Marika:
We don't have live streaming scheduled, but we hope soon to be back on stage with a live audience, we miss it so much! Surely you will find us online with some live facebook or instagram, now we started again and we do not want to stop!
Any message for your fans and the Eternal Silence band?
Marika:
Thanks for this opportunity guys, we hope to see you soon live, chat and have a beer at the merchandise desk! Follow the news on social networks and be ready for the pre-order of the new album: Timegate Anathema!
Stay Music, Stay Metal!!!
Thank you very much for your time for this interview! For Darkzen Dragón Metal Angels!
Info
https://www.facebook.com/eternalsilencemusic
https://www.instagram.com/eternalsilenceband/
https://www.youtube.com/user/eternalsilencemetal/featured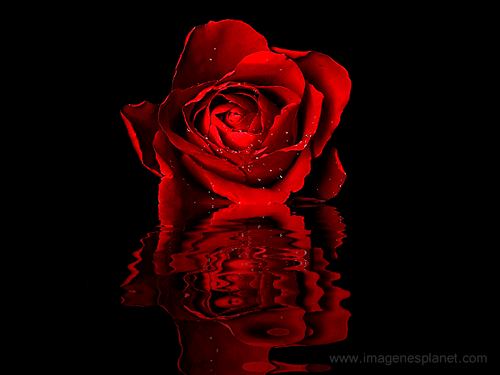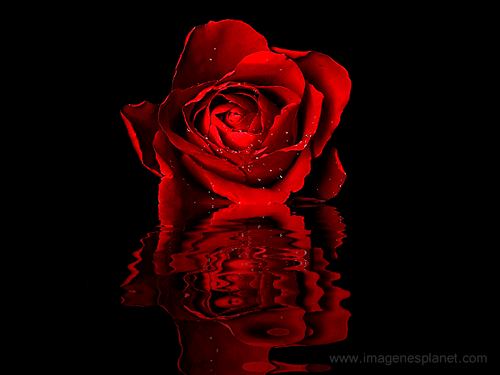 Marika Vanni!
La Entrevista!
​
Por Darkzen
02/07/2021
Bio Oficial
Formada en Varese, Italia en 2008, Eternal Silence combina poderosos riffs de guitarra, una sección rítmica tronadora, melodías pegadizas y pistas orquestales grandilocuentes con el apoyo de dos vocalistas, Marika Vanni y el guitarrista Alberto Cassina compartiendo el escenario principal. La formación actual de la banda la completan Alessio Sessa (bajo), Andrea Zannin (batería) y Enzo Criscuolo (guitarrista).
Desde su formación, la banda ha lanzado tres álbumes y dos EP. "Renegades" (EP) de 2020, "Metamorphosis" (EP) de 2018 y "Mastermind Tyranny" de 2017 se publicaron en Sliptrick Records, y sus anteriores largometrajes "Raw Poetry" (2013) y "Chasing Chimera" (2015) fueron publicado en Underground Symphony Records.
A lo largo de los años, la banda ha tenido una presencia constante en giras por Europa, actuando en Alemania, Suiza, Francia, República Checa, Austria, Rumania, Bulgaria, Croacia, Italia y Hungría, además de apoyar a bandas como Temperance, Therion, Haggard, Sound Storm, Blackoustic (Timo Kotipelto (Stratovarius) y Jani Liimatainen (Insomnium)).
¡Hola Marika! ¡Muchas gracias por tener esta entrevista contigo! Bienvenida a Darkzen Dragón Metal Angels
Cuéntanos un poco sobre Marika y Eternal Silence, la creación de la banda o ¿Cuánto tiempo llevas con ellos?
Marika:
Hola chicos, gracias por este espacio. ¡Estoy muy feliz de tener esta entrevista con ustedes! Lo que puedo decir, junto con Alberto somos los fundadores de Eternal Silence, de niños descubrimos el amor por la música, a menudo nos encontrábamos tocando y cantando juntos, hasta que decidimos crear nuestra propia banda en 2008.
Marika, ¿Formación musical? Tienes una escala vocal muy suave y Hermosa!
Marika:
Gracias por los piropos, honestamente puedo decir que no he hecho muchos estudios musicales, en el bachillerato asistí a un curso básico de canto coral, y luego sigo un curso de canto moderno en la Academia por un par de años, pero ¡Practiqué mucho en la ducha!
¿Por qué te impresionó este estilo en particular? Metal sinfónico, power metal y gótico
Marika:
Siempre he escuchado la música con un oído curioso, dejándome arrullar por los sentimientos que me daba (todavía lo hago), cuando me crucé con el género metal encontré lo que sentí que era mi camino, es un género que cava en mí, moviendo profundamente cada grano de mi ser.
En Sinfónica me impactan las orquestaciones, poderosas, envolventes y asombrosas; en el gótico las atmósferas misteriosas y oscuras, esas que bajan a lo más profundo de nuestro ser, contando lo que no nos atrevemos a decir; mientras que el poder es pura energía, un arrebato precipitado, un grito que te desahoga después de un día estresante.
Ahora con la baja tasa de casos de la enfermedad, y un poco de liberación de las restricciones, Marika, ¿Qué ha hecho ella en estos meses y qué harás tú también en estos meses?
Marika:
Han sido unos meses realmente duros, no sentirme tan libre como antes, ha creado un desequilibrio no pequeño en mis días, más a nivel emocional que en cuanto a hábitos. Seguí trabajando, escuchando música y preparándome para el futuro, hice algunas compras útiles y me empecé a acercar a la grabación casera, encontrándolo todo un poco complejo, pero muy interesante. Lo que más echaba de menos era no poder ir a la sala de ensayo con los chicos, pero ahora, finalmente, podemos volver a ensayar juntos y ¡es genial! Escuchar las canciones tocar juntas en vivo y no solo en el disco me ha hecho apreciarlas aún más, dándome esa carga que se había calmado un poco.
Ahora sobre sus dos EP anteriores, EP. "Renegades" (EP) de 2020, "Metamorphosis" (EP) de 2018 y 2017, los dos Eps son geniales y tienen más estilo entre las tres combinaciones de Symphonic Metal y Goth, solo un pequeño adelanto, el próximo álbum será algo similar a los EP "Renegades"?
Marika:
Me encantan los dos EP, cada uno a su manera. Puedo decir que el nuevo disco se parecerá más al single Renegades, pero cada tema tendrá su propio matiz y característica personal, todo por descubrir.
Cuéntanos un poco sobre la composición y producción de tu próximo álbum. Que se lanzará "Timegate Anathema" en octubre de 2021
Marika:
La composición del disco concierne puramente a Alberto y Enzo quienes se han alternado y unido para la redacción de canciones y líneas vocales que luego fueron enriquecidas, específicamente en su instrumento, por todos los integrantes de la banda.
Es interesante la composición que tendrá un poco el disco, desde canciones de power metal, melodías pegadizas, melodías acústicas hasta melodías oscuras y pesadas, ¿de quién fue la idea de tanta variedad?
Marika:
Intentamos mantener nuestro estilo básico dándole algo de nuestro carácter y estando en muchos, ¡era imposible no sacar tantas facetas! La intención era revelar un poco de nosotros mismos no solo en la letra, sino también en la música, para mostrar cuánta pasión y sentimiento ponemos en este sueño.
Porque "Lonely and Firefly" ¿El tema principal que inspiró el álbum es el concepto de Time? ¿Cómo podría explicarse ese concepto?
Marika:
Tienes la razón, el tema principal que inspiró la letra de este álbum es Time. El tiempo se entiende como el ritmo de la vida, el mismo que da ritmo a la música, el tiempo como pilar de la existencia, el tic-tac de un reloj, hipnótico y continuo que trae recuerdos lejanos, quizás dormidos, quizás olvidados. Existencia, el tic-tac de un reloj, hipnótico y continuo que trae recuerdos lejanos, quizás dormidos, quizás olvidados. El tiempo también representa el presente, el día a día, el aliento de quien vive y el futuro que se crea entre la incertidumbre y la esperanza de que este tiempo también esté ahí mañana. El tiempo y su ciclicidad que dan vida a las estaciones, del año y de la vida durante los cuales el ser humano lucha por encontrar un sentido a su existencia, sacando lecciones de ella.
En las letras, ¿Quién participó? ¿Escribiste algunas de las canciones?
Marika:
Las letras son editadas por Alberto, Alessio, yo y Enzo, queríamos variar en esto (por lo general era Alberto y yo para escribir, también basándonos en las ideas de otros). Yo personalmente escribí la letra de Red Death Masquerade inspirada en la historia de Edgar Allan Poe y, junto con Alberto, escribí la letra de Glide in the Air.
Creo que a su debido tiempo lanzarán un adelanto de un single o un video, ¿Será en estos meses?
Marika:
Hace apenas unos días lanzamos el primer video Lyric "Ancient Spirit" cuya letra fue escrita por Alessio, estamos muy contentos de cómo la audiencia interactuó con nosotros contándonos sus sentimientos e impresiones sobre esta canción. Tenemos más conejos en el sombrero y estamos ansiosos por conocer tus impresiones.
¿Qué más Te gustaría compartir con nosotros sobre ti o Tu nueva producción?
Marika:
Estoy muy orgullosa de este nuevo disco, de las colaboraciones realizadas con músicos y artistas capaces que han aportado una nueva faceta a nuestra creación, felices de haber destacado aún más nuestras almas a través de la música que es para mí el mejor medio de comunicación en el mundo y tal vez más allá. Este disco es un viaje en el tiempo, ¡los invito a embarcarse en él con nosotros!
Redes sociales, ¿Habrá alguna en vivo por algún medio de red social?
Marika:
No tenemos una transmisión en vivo programada, pero esperamos volver pronto al escenario con una audiencia en vivo, ¡lo extrañamos mucho! Seguro que nos encontrarás online con algún facebook o instagram en directo, ¡ahora empezamos de nuevo y no queremos parar!
¿Algún mensaje para tus fans y la banda de Eternal Silence?
Marika:
¡Gracias por esta oportunidad chicos, esperamos verlos pronto en vivo, charlar y tomar una cerveza en el mostrador de mercadería! Sigue las noticias en las redes sociales y prepárate para la reserva del nuevo álbum: ¡Timegate Anathema!
Stay Music, Stay Metal!!!
¡Muchas gracias por su tiempo para esta entrevista! ¡Para Darkzen Dragón Metal Angels!
Info
https://www.facebook.com/eternalsilencemusic
https://www.instagram.com/eternalsilenceband/
| | |
| --- | --- |