Hanna Demchenko!
WAVEX band!
The Interview!
By Darkzen
08/10/2022
Official Info
Wave.X band was created in the year 2020 by Vitalii Karnaukh (guitar) and Hanna Demchenko (vocal) in Kiev ,Ukraine. Soon Taras Zemskyi joined the band and took bass guitar in his hands. Drummer Illia Ivashkevich joined the band later in the year 2022. The band delivers to listeners a metal sound that combines distorted guitar riffs, melodic solos and clean female vocal. History of name Wave.X brings listeners to TV series X-files, which the band took mysterious atmosphere from. Band's songs are mainly about pain, suffering and love.
​
The release of the first single was in February 2021. First concert in May of the same year. At the moment, the band has released 5 singles and played dozens of concerts in different cities of Ukraine.
​
With the beginning of the full-scale war of Russia against Ukraine, the band continued its work and takes an active part in charity concerts to wave to the armed forces of Ukraine.
Recently they released their new single titled "Pierrot". This is a story that tells about the difficult fate of an emotional and vulnerable artist boy and a girl in love dreaming to save him from his own hell.
​
Hi Hanna! Thank you very much for your time for this interview! How are you?
​
Hanna:
​
⁃ Hi, i'm fine thank you. As far as possible now) And you?
​
Darkzen:
​
Fine thanks! For asking
​
Tell us about you! Have you been in another Metal or Rock band before?
​
Hanna:
​
- yes) I had two rock bands. My very first band was formed in 2009, we played covers on Within temptation and Nightwish, and were making pretty good shows in kiev rock clubs. My second band already with author's tracks, was formed in 2016, we performed once at the Kiev comic-con festival and after that the band parted. These were not my people)
​
What are your musical influences? Metal, Rock, Pop, Classic or ?
​
Hanna:
​
⁃ I was influenced by different music, different styles in different periods of my life. Of course there are selected artists and band) Lacuna Coil, Tarja Turunen, Diamanda Galas, Mylene Farmer... i can't list them all)
​
Do you have hobbies?
​
Hanna:
​
⁃ My whole life consists of a whole set of different hobbies. I love to sing, draw, I love to cook, and love sport! It all relaxes me and immerses me in my own safe and interesting world
​
We know the situation that is currently happening in your country, how has it been so far with this and especially when trying to promote your new Single?
​
Hanna:
​
War brought us difficult unstable times, where you can expect nothing from tomorrow. Anyway we continue to deliver our energy to our listeners.
​
WAVEX band how do you form as a musical band in this situation?
​
Wavex:
​
⁃ We confidently go to our victory! We didn't lose touch with each other, despite many factors we tried to continue working on the material and carried out rehearsals as much as possible. Music is a wonderful way to express all the pain, and share with the world. We participated in charity concert and will participate such concerts in the future.
​
Who are the members of the band?
​
Hanna:
​
⁃ There are four of us in our band and we are all like puzzle pieces that fit each other perfectly. Vitalik - guitar, Taras - bass power, and Ilya is on guard of the drum rhythm) well, and me, voice of our wave ;)
​
Your musical style is Melodic Metal or ?
​
Hanna:
​
⁃ I think yes, close to melodic metal… although sometimes we love experiments :)
​
These singles that you have released as Pierrot and Nymphs, what is each one about? Did you collaborate in writing either of them?
​
Hanna:
​
⁃ I write the lyrics, ideas about what exactly the song will be about come literally from the first notes of the melody. Pierrot is a story about an artist mired in his pain, and about a girl in love with him, who wants to save him from his inner hell. Nymph's song - this is a song about fatal beauty that has great power. she can save and destroy.
​
Will these 2 singles be part of a full music album?
​
Hanna:
​
⁃ Definitely will!
​
Are you already working on your debut album?
​
Hanna:
​
-We keep working on our debut album for more than a year. But as it is a long way, we are releasing some of its songs for our fans not to get bored
​
Do you have any dates outside your country for a musical show? Or some online event?
​
Hanna:
​
- Unfortunately its almost impossible for mens to leave the country while the war continues. But we definitely will take part in some online events.
​
Does WAVEX have any surprises coming soon?
​
Hanna:
​
- Sure, We have one new song coming, but its a secret which format it will have and what will be its main goal.
​
Anything else you want to share with us?
​
Hanna:
​
Recently new drummer Ilya became a part of our metal family and we played first charity concert together. He works very well and always improves his drum skills. I think we will now become even better than we were before.
​
Thank you very much for your time for Darkzen Dragon Metal Angels!
​
Hanna:
​
Thank you for your questions and for the opportunity to meet with you and your readers. Hope you enjoyed the interview as much as I did!
​
Info
​
https://wavexband.bandcamp.com/
https://www.facebook.com/WaveXband
https://www.instagram.com/wave.x_band/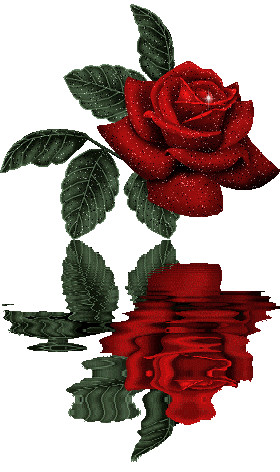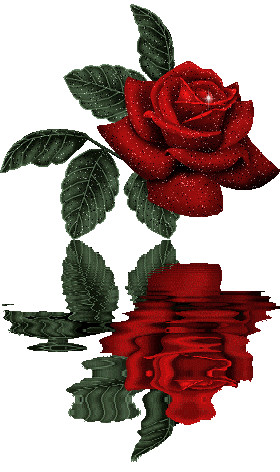 Hanna Demchenko!
WAVEX band!
La Entrevista!
​
Por Darkzen
08/10/2022
​
Info Oficial
​
La banda Wave.X fue creada en el año 2020 por Vitalii Karnaukh (guitarra) y Hanna Demchenko (voz) en Kiev, Ucrania. Pronto Taras Zemskyi se unió a la banda y tomó el bajo en sus manos. La baterista Illia Ivashkevich se unió a la banda más tarde en el año 2022. La banda ofrece a los oyentes un sonido de metal que combina riffs de guitarra distorsionados, solos melódicos y voces femeninas limpias. La historia del nombre Wave.X lleva a los oyentes a la serie de televisión X-files, de la que la banda tomó una atmósfera misteriosa. Las canciones de la banda son principalmente sobre el dolor, el sufrimiento y el amor.
​
El lanzamiento del primer sencillo fue en febrero de 2021. Primer concierto en mayo del mismo año. Por el momento, la banda ha lanzado 5 sencillos y ha tocado decenas de conciertos en diferentes ciudades de Ucrania.
​
Con el comienzo de la guerra a gran escala de Rusia contra Ucrania, la banda continuó su trabajo y participa activamente en conciertos benéficos para saludar a las fuerzas armadas de Ucrania.
​
Recientemente lanzaron su nuevo sencillo titulado "Pierrot". Esta es una historia que narra el difícil destino de un niño artista emocional y vulnerable y una niña enamorada que sueña con salvarlo de su propio infierno.
​
¡Hola Hanna! ¡Muchas gracias por tu tiempo para esta entrevista! ¿Cómo estás?
Hanna:
​
⁃ Hola, estoy bien. Gracias. En la medida de lo posible ahora) ¿Y tú?
​
Darkzen:
​
¡Bien gracias! Por preguntar
​
¡Cuéntanos acerca de ti! ¿Has estado en otra banda de Metal o Rock antes?
​
Hanna:
​
- Si) Tuve dos bandas de rock. Mi primera banda se formó en 2009, tocamos versiones de Within Temptation y Nightwish, y hacíamos muy buenos conciertos en clubes de rock de Kiev. Mi segunda banda ya con pistas de autor, se formó en 2016, tocamos una vez en el festival Comic-Con de Kiev y después de eso la banda se separó. Esta no era mi gente)
​
¿Cuáles son tus influencias musicales? Metal, Rock, Pop, Clásico o ?
​
Hanna:
​
⁃ Fui influenciada por diferentes músicas, diferentes estilos en diferentes períodos de mi vida. Por supuesto, hay artistas y bandas seleccionados) Lacuna Coil, Tarja Turunen, Diamanda Galas, Mylene Farmer... no puedo enumerarlos a todos)
​
¿Tienes pasatiempos?
​
Hanna:
​
⁃ Toda mi vida consiste en un conjunto completo de diferentes pasatiempos. ¡Amo cantar, dibujar, amo cocinar, y amo el deporte! Todo me relaja y me sumerge en mi propio mundo seguro e interesante.
​
Sabemos la situación que está pasando actualmente en su país, ¿Cómo ha sido hasta ahora con esto y especialmente al tratar de promocionar su nuevo sencillo?
​
Hanna:
​
La guerra nos trajo tiempos difíciles e inestables, donde no se puede esperar nada del mañana. De todos modos, seguimos entregando nuestra energía a nuestros oyentes.
​
Banda WAVEX ¿Cómo se forman como banda musical en esta situación?
​
Wavex:
​
⁃ ¡Con confianza vamos a nuestra victoria! No perdimos el contacto entre nosotros, a pesar de muchos factores, tratamos de seguir trabajando en el material y ensayamos lo más posible. La música es una forma maravillosa de expresar todo el dolor y compartirlo con el mundo. Participé en un concierto de caridad y participaré tales conciertos en el futuro.
​
¿Quiénes son los miembros de la banda?
​
Hanna:
​
⁃ Somos cuatro en nuestra banda y todos somos como piezas de un rompecabezas que encajan perfectamente. Vitalik - guitarra, Taras - potencia de bajo, e Ilya está en guardia con el ritmo de la batería) bueno, y yo, la voz de nuestra Wave ;)
​
Su estilo musical es Metal Melódico o ?
​
Hanna:
​
⁃ Creo que sí, cercano al metal melódico… aunque a veces nos encantan los experimentos :)
​
Estos singles que has lanzado como Pierrot and Nymphs, ¿De qué trata cada uno? ¿Colaboraste en escribir alguno de ellos?
​
Hanna:
​
⁃ Escribo la letra, las ideas sobre de qué se tratará exactamente la canción surgen literalmente de las primeras notas de la melodía. Pierrot es la historia de un artista sumido en su dolor, y de una chica enamorada de él, que quiere salvarlo de su infierno interior. La canción de la ninfa: esta es una canción sobre la belleza fatal que tiene un gran poder. ella puede salvar y destruir.
​
¿Serán estos 2 sencillos parte de un álbum de música completo?
​
Hanna:
​
⁃ ¡Definitivamente serán!
​
¿Estás trabajando ya en tu álbum debut?
​
Hanna:
​
-Seguimos trabajando en nuestro álbum debut durante más de un año. Pero como es un largo camino, estamos lanzando algunas de sus canciones para que nuestros fans no se aburran.
​
¿Tienes alguna fecha fuera de tu país para algún show musical? ¿O algún evento en línea?
​
Hanna:
​
- Desafortunadamente, es casi imposible que los hombres abandonen el país mientras continúa la guerra. Pero definitivamente participaremos en algunos eventos en línea.
​
¿WAVEX tiene alguna sorpresa próximamente?
​
Hanna:
​
- Claro, tenemos una nueva canción en camino, pero es un secreto qué formato tendrá y cuál será su objetivo principal.
​
¿Algo más que quieras compartir con nosotros?
​
Hanna:
​
Recientemente, el nuevo baterista Ilya se convirtió en parte de nuestra familia de metal y tocamos el primer concierto benéfico juntos. Trabaja muy bien y siempre mejora sus habilidades con la batería. Creo que ahora seremos aún mejores de lo que éramos antes.
​
¡Muchas gracias por su tiempo para Darkzen Dragón Metal Angels!
​
Hanna:
​
Gracias por tus preguntas y por la oportunidad de reunirme contigo y tus lectores. ¡Espero que hayan disfrutado la entrevista tanto como yo!
​
Info

https://wavex.ml/
https://wavexband.bandcamp.com/
https://www.facebook.com/WaveXband
https://www.instagram.com/wave.x_band/
https://www.youtube.com/channel/UCMQdyTPHk8zKOJuFo3mNpMA