DARKZEN
DRAGON
METAL ANGELS
​
ROCK/METAL ON LINE
Model, hair & make-up: La Esmeralda
Photo: Heiner Seemann / GrautonStudio
Dress: Steampunk Decadence & Madame Mécanique
Earrings: Pinkabsinthe
Model Official of Darkzen Dragon On Line
La Esmeralda German Model
Nicole Willerton
Is Blood Crush band!
The Interview!!
By Darkzen
04/04/20
​
Official Bio
​
Blood Crush is an Alternative Metal band hailing from Brighton (UK) formed in the summer of 2019 by Swedish vocalist Nicole Willerton. Combining a Gothic sound and aesthetic with Industrial and Progressive influences, Blood Crush brings a fresh, original twist to the genre. The line-up is completed by guitar Youtuber Bradley Hall, bass player Hareth Khalfan and drummer Phil Martin. Each member of Blood Crush brings their own unique array of influences and musical background, from formal Classical training to savage Black Metal, keeping the band's music innovative and varied.
2020 is shaping up to be a huge year for Blood Crush, with the debut single and official video recently unleashed and a string of new content planned for release over the coming months, as well as a plethora of live appearances!
​
Hello! My dear friend Nicole! How have you been? I am very happy to have another interview with you
​
Nicole
​
Hey there! Good thanks, busy but good! Thanks a lot, happy to do the interview!
​
What happened to you after your last band?
​
Nicole
​
I broke up with my ex-boyfriend and he started a solo project with our band members from New Zone. It was a hard time for me as we had been working on creating music for three years. After New Zone split up I was without a band for one year but I was still writing music as I really cannot live without being creative in some way. I later moved to Brighton and Blood Crush was created!
​
Tell us a little about the history of your current Blood Crush band?
​
Nicole
​
I started Blood Crush in the summer of 2019 when I moved to Brighton. I showed the New Zone song Breathe to my friends Brandon Ashley (The Dark) and Caitlin Stokes (Corlyx). Together they are founders of the production company Dtuned Brighton Productions. After showing them the song they showed interest in producing me. Working with them was a great experience as it was both time-effective and I learned a lot from it. I later on began auditioning potential band members. There were so many great guys auditioning. Our bass player and drummer entered the band later after the first auditions. Right now I really could not have wished for better band members, the guys are so great; both as people and musicians.
​
Describe the style of your band, in your biography it says: Sex, Blood and Rock 'n' Roll!
​
Nicole
​
I definately think our music is sensual and sexy. It also has a dark/industrial, gothic/vampyric vibe and is Metal with a true rock'n'roll swing to it! It's just the perfect way to describe what we are all about!
​
Darkzen
​
Well, that musical mix went well!
​
For you, the musical influence that Blood Crush has is directly Industrial Metal / Goth, is your most influential musical style about you?
​
Nicole
​
Definately! My personal style is exactly what I bring to the style of the band. Blood Crush is also influenced with the personal styles of the other members.
​
Tell us a little about the single that was recently released Twisted Love, production and lyrics
​
Nicole
​
The song is produced by Dtuned Brighton Productions as mentioned earlier. Music and lyrics are written by me and the guitar solo is by our guitarist Bradley Hall. I also want to mention Oscar Berns and Riccardo Soncin who played drums and bass respectively on this track, as the song was recorded before I found my band members. The lyrics are based on a true story and heavily influenced by the #metoo movement. They are written with a slight irony in the chorus, making it appear Pop sounding. One has to see the music video to understand, I think. The lyrics comes from a woman who has gone through a situation of being taken advantage of and grown strong from it.
​
When do they release the debut album?
​
Nicole
​
We will be releasing singles to begin with and then later on an album will come. I cannot exactly say when an album will be out yet, but there will be one coming!
​
Nicole Willerton is Blood Crush or Blood Crush is Nicole Willerton? See you in a new musical facet!
​
Nicole
​
Haha nono, I am a quarter of Blood Crush, it is definately not a solo project as we all contribute to the image and sound. Everyone in the band is as important as each other!
​
Darkzen
​
OK! It is the combination of all!
​
What would you tell your fans to listen more to Blood Crush band? and for those who have not yet done so
​
Nicole
​
If you like melodic and energetic Metal with a gothic/industrial dreamy vibe, we are the band for you!
​
Darkzen
​
You already read it gentlemen!
​
Any date for a tour in UK or Sweden? somewhere in Europe?
​
Nicole
​
Dates are being planned at the moment, so an announcement of a UK tour will most likely come soon!
​
What other advances does Nicole have with Blood Crush?
​
Nicole
​
My biggest advantage is the fact that I get to be 100% creative, as I get to write my own songs and sing them! I use my music production skills to my advantage as I can easily create demos to make more and more music! I also take advantage of my creative side when it comes to visual content.
​
Darkzen
​
In that you are right, I see and hear what you share and you have a lot of speed for that, very good!
Something else you would like to share with us?
​
Nicole
​
I hope to play live as much as possible and if you want to see Blood Crush play in your country, drop us a message!
​
Thank you very much for your time for this interview for Darkzen Dragón Metal Angels!
​
Info
​
https://www.facebook.com/bloodcrushuk/
https://www.youtube.com/channel/UCM6bAE_AQni_EDHSnBWycjw
https://twitter.com/bloodcrushuk
https://open.spotify.com/artist/3l9sc8BqkFUiLeY8UQdQz9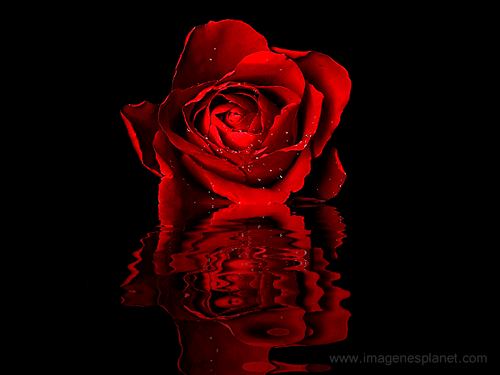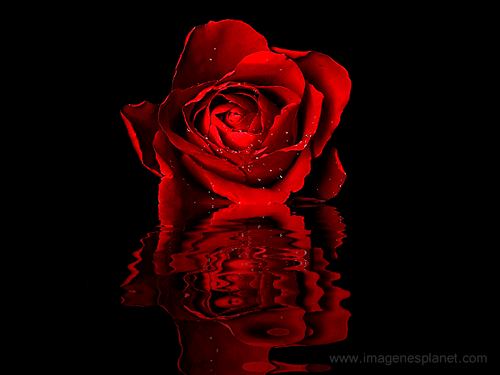 Nicole Willerton
Es Blood Crush band!
La Entrevista!!
Por Darkzen
04/04/20
​
Bio Oficial
​
Blood Crush es una banda de Alternative Metal proveniente de Brighton (Reino Unido) formada en el verano de 2019 por la vocalista sueca Nicole Willerton. Combinando un sonido gótico y una estética con influencias industriales y progresivas, Blood Crush aporta un toque fresco y original al género. La formación se completa con la guitarra Youtuber Bradley Hall, el bajista Hareth Khalfan y el baterista Phil Martin. Cada miembro de Blood Crush trae su propia variedad única de influencias y antecedentes musicales, desde el entrenamiento clásico formal hasta el salvaje Black Metal, manteniendo la música de la banda innovadora y variada.
​
2020 se perfila como un gran año para Blood Crush, con el sencillo debut y el video oficial recientemente lanzado y una serie de nuevos contenidos planificados para su lanzamiento en los próximos meses, ¡así como una gran cantidad de apariciones en vivo!
​
¡Hola! Mi querida amiga Nicole! ¿Cómo has estado? Estoy muy feliz de tener otra entrevista contigo
​
Nicole
​
¡Hola! Bien gracias, ocupada pero bien! Muchas gracias, feliz de hacer la entrevista!
​
¿Qué te pasó después de tu última banda?
​
Nicole
​
Rompí con mi ex novio y él comenzó un proyecto en solitario con los miembros de nuestra banda de New Zone. Fue un momento difícil para mí, ya que habíamos estado trabajando en la creación de música durante tres años. Después de que New Zone se separó, estuve sin banda durante un año, pero todavía estaba escribiendo música, ya que realmente no puedo vivir sin ser creativa de alguna manera. ¡Más tarde me mudé a Brighton y se creó Blood Crush!
​
¿Cuéntanos un poco sobre la historia de tu banda actual de Blood Crush?
​
Nicole
​
Comencé Blood Crush en el verano de 2019 cuando me mudé a Brighton. Mostré la canción Breathe de New Zone a mis amigos Brandon Ashley (The Dark) y Caitlin Stokes (Corlyx). Juntos son fundadores de la productora Dtuned Brighton Productions. Después de mostrarles la canción, mostraron interés en producirme. Trabajar con ellos fue una gran experiencia, ya que fue efectivo en el tiempo y aprendí mucho de él. Más tarde comencé a audicionar a posibles miembros de la banda. Había muchos chicos geniales audicionando. Nuestro bajista y baterista ingresó a la banda más tarde después de las primeras audiciones. En este momento realmente no podría haber deseado mejores miembros de la banda, los chicos son geniales; tanto como personas como músicos.
​
Describe el estilo de tu banda, en tu biografía dice: Sex, Blood and Rock 'n 'Roll!
​
Nicole
​
Definitivamente creo que nuestra música es sensual y sexy. ¡También tiene un ambiente oscuro / industrial, gótico / vampírico y es Metal con un verdadero swing de rock and roll! ¡Es la manera perfecta de describir de qué se trata!
​
Darkzen
​
Pues salió bien esa mezcla musical!
​
Para ti, la influencia musical que tiene Blood Crush es directamente Industrial Metal / Goth, ¿es tu estilo musical más influyente sobre ti?
​
Nicole
​
Definitivamente! Mi estilo personal es exactamente lo que aporto al estilo de la banda. Blood Crush también está influenciado por los estilos personales de los otros miembros.
​
Cuéntanos un poco sobre el sencillo que se lanzó recientemente Twisted Love, producción y letra.
​
Nicole
​
La canción es producida por Dtuned Brighton Productions como se mencionó anteriormente. La música y las letras son escritas por mí y el solo de guitarra es de nuestro guitarrista Bradley Hall. También quiero mencionar a Oscar Berns y Riccardo Soncin que tocaron la batería y el bajo respectivamente en esta pista, ya que la canción fue grabada antes de encontrar a los miembros de mi banda. Las letras se basan en una historia real y están fuertemente influenciadas por el movimiento #metoo. Están escritos con una ligera ironía en el coro, haciendo que parezca que suena Pop. Creo que hay que ver el video musical para entenderlo. La letra proviene de una mujer que pasó por una situación en la que se aprovechó y se fortaleció.
​
¿Cuándo lanzan el álbum debut?
​
Nicole
​
Para empezar, lanzaremos singles y luego vendrá un álbum. No puedo decir exactamente cuándo saldrá un álbum, ¡pero vendrá uno!
​
¿Nicole Willerton es Blood Crush o Blood Crush es Nicole Willerton? ¡Te veo en una nueva faceta musical!
​
Nicole
​
Jaja nono, soy un cuarto de Blood Crush, definitivamente no es un proyecto en solitario, ya que todos contribuimos a la imagen y el sonido. ¡Todos en la banda son tan importantes como los demás!
​
Darkzen
​
Okay! Es la combinación de todos!
​
¿Qué le dirías a tus fans para escuchar más a la banda Blood Crush? y para aquellos que aún no lo han hecho
​
Nicole
​
Si te gusta el Metal melódico y enérgico con un ambiente soñador gótico / industrial, ¡somos la banda para ti!
​
Darkzen
​
Ya lo leyeron señores!
​
¿Alguna fecha para una gira en el Reino Unido o Suecia? en algún lugar de Europa?
​
Nicole
​
Las fechas se están planificando en este momento, por lo que es probable que pronto se anuncie una gira por el Reino Unido.
​
¿Qué otros avances tiene Nicole con Blood Crush?
​
Nicole
​
¡Mi mayor ventaja es el hecho de que puedo ser 100% creativa, ya que puedo escribir mis propias canciones y cantarlas! ¡Utilizo mis habilidades de producción musical para mi ventaja ya que puedo crear demos fácilmente para hacer más y más música! También aprovecho mi lado creativo cuando se trata de contenido visual.
​
Darkzen
​
En eso tienes razón, veo y escucho lo que compartes y tienes mucha velocidad para eso, muy bien!
​
¿Algo más que quieras compartir con nosotros?
​
Nicole
​
Espero tocar en vivo tanto como sea posible y si quieres ver tocar Blood Crush en tu país, ¡mándanos un mensaje!
​
¡Muchas gracias por tu tiempo para esta entrevista para Darkzen Dragón Metal Angels!
​
Info
​
https://www.facebook.com/bloodcrushuk/
https://www.youtube.com/channel/UCM6bAE_AQni_EDHSnBWycjw
https://twitter.com/bloodcrushuk
https://open.spotify.com/artist/3l9sc8BqkFUiLeY8UQdQz9
https://www.instagram.com/bloodcrush /